By Gary Wien
originally published: 02/08/2016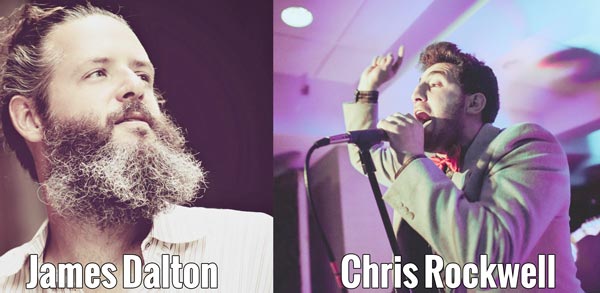 Six years ago, James Dalton and Chris Rockwell debuted a show called OFFSEASON: Winter Words from the Jersey Shore at the original location for the Showroom in Asbury Park.  The show featured both artists sharing stories, poems, and performing songs that celebrated life in local beach towns after the tourists have all left.  While much of the region thinks the Shore simply closes up, locals know better and few know more about this than the two Ocean County natives behind this show.
OFFSEASON makes its return on Saturday, February 13 at the House of Independents in Asbury Park.  The show has changed a bit since the original from 2009, but the theme of growing up in the offseason and exploring life, loneliness, and love remains.  If you're looking for something different to do this Valentine's Day, this show is for you.
New Jersey Stage spoke with James Dalton and Chris Rockwell about the show.
Why is the offseason so special to locals?

Chris - The country, and the world really, has such a distorted view of the Jersey Shore, and the locals feel it. This is the time of year when we get our coastline back.
James - You know, when we did open all those years ago, we coincidentally had scheduled our shows the very same week that the MTV show "Jersey Shore" started airing. Jersey peoples were totally up in arms against it, there were online campaigns trying to ban it, craziness! We turned out to be the local heroes that put a show together celebrating everything the MTV show wasn't. We weren't packing our show with Seaside Boardwalk drunkalogs or any summertime shenanigans. We talked about real life and love, snowy streets and chilly beaches. We talked about the quiet on the surface and buzzing lives underneath. We talked about the places and things only locals would know.
---
The article continues after this ad
---
---



 

How old do you think you were before you understood the concept of the offseason?  When you first realized not everyone lived by the shore year round?

James - Well, I learned pretty young because a lot of my friends in Bay Head were summer and weekend kids and I was local and went t public school. I totally had two differing lives filled with totally different people.

Chris - When I was a teenager and rode my bike to the beach alone the first time. I loved the solitude of it. The crowd was gone.

 

Has the show changed or evolved since the original run?

James - Well, I don't want to give too much away, but i will say that Chris and I are both hundreds of performances beyond those first few shows and so much has happened in the world and in our lives, and here at the Shore, we wanted to incorporate as much from our own lives as we could. We wanted it to be really honest and from the heart.

Chris - So much had happened to our landscape since the last show, it's impossible for us to not address it in some way or another. But there of course are staples of the show that will definitely be back in the mix.

James - The last show was in three parts. We each came out separately and then together in the end. Now its a bit mixed up and there's dialogue.

Chris - There will be much more involved this time around. There's going to be photos and video scenes as a backdrop. There's going to be a few guest musicians. We're definitely stepping it up a few notches.

How did you two first meet?

James - After a couple years of serious voice problems, in 2006, before and after the surgery that ended those problems, I had periods of not being able to talk, literally, for nine days at a time. During one of those times, I needed to get out of the house and to stay creative so I found myself at Chris' open mic and Coffee Blue. I was planning on releasing a book of poems myself during my recovery so our first conversations on writing and everything else were him talking and me scratching out my side of the chat on tons of notebooks that I carried around.

 

Did you set out to write a show together? Or just realize you both had similar upbringing and stories?

Chris - We were running around together crashing open mics for years, hanging out in diners jotting lines. One night It just came together and we decided to act on it. It was too obvious to ignore, we belonged on stage together.

 

What are your best and worst memories from offseasons of the past?

James - Not really sure what my best memories were, but I can tell you, having the suffer through Hurricane Sandy and its aftermath a few years back was as bad as it could get.

Chris - Definitely Sandy. It's a life changing event and we'll never forget it.

 

Finally, what do you think of House of Independents and the way the venue is incorporating all of the arts into the facility?

Chris - This venue looks and sounds amazing. We're psyched about what they're doing there, and we're honored to be part of it.
---
OFFSEASON: Winter Words from the Jersey Shore
Saturday, February 13 at 8:00pm at House of Independents (572 Cookman Avenue, Asbury Park, NJ)
Tickets are $20.  For more on the show or to purchase tickets visit https://offseason.splashthat.com/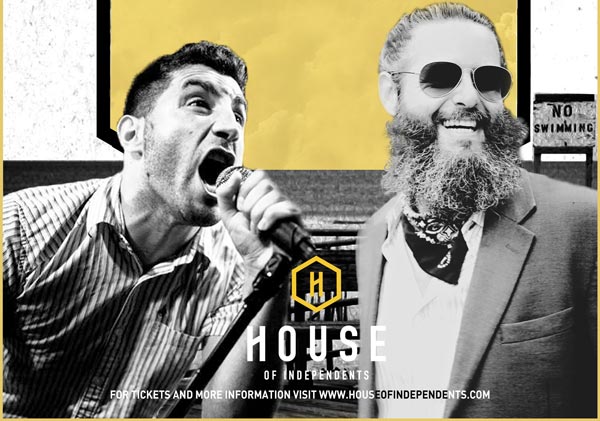 ---
Gary Wien has been covering the arts since 2001 and has had work published with Jersey Arts, Elmore Magazine, Princeton Magazine, Backstreets and other publications. He is a three-time winner of the Asbury Music Award for Top Music Journalist and the author of Beyond the Palace (the first book on the history of rock and roll in Asbury Park) and Are You Listening? The Top 100 Albums of 2001-2010 by New Jersey Artists. In addition, he runs New Jersey Stage and the online radio station The Penguin Rocks. He can be contacted at gary@newjerseystage.com.
---