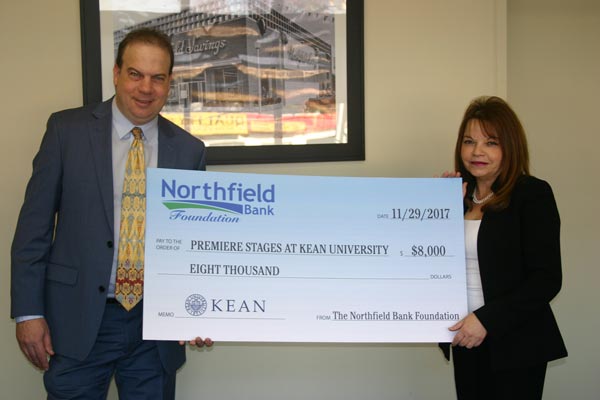 (UNION, NJ) -- Premiere Stages, the professional theatre company in residence at Kean University, will return to the Rahway School District in 2018 for two playwriting residencies, graciously funded by the Northfield Bank Foundation. Over the course of seven weeks, 6th grade students in two classrooms at the Cleveland Elementary School and the Roosevelt Elementary School will learn the basics of playwriting and work collaboratively to write original short plays for the stage. Both residencies will culminate in schoolwide assemblies of the student-written monologues and scenes, performed by professional actors.
"Northfield Bank and the Northfield Bank Foundation are proud to support the arts program at Kean University," stated Angie Tsirkas, Vice President of Northfield Bank.  "Northfield believes that the arts foster innovation and are crucial elements to our communities, and we salute the work and dedication of Premiere Stages and Kean University's arts programming."
The mission of the Northfield Bank Foundation is to promote charitable purposes within the communities in which Northfield Bank operates: Staten Island, Brooklyn and Central New Jersey. The Foundation focuses its efforts on projects to support education, health and human services, youth programs, affordable housing and other types of community organizations or civic-minded projects that improve quality of life.
The Premiere Play Factory is the educational umbrella for Premiere Stages. The Play Factory was created to make the arts experience available to children throughout central and northern New Jersey, particularly those who are traditionally underrepresented in urban school districts.  By offering a diverse selection of innovative arts education programs for young people, Premiere Stages introduces students to the craft of theatre with an eye towards increasing literacy, supporting English language learners, modeling the collaborative process, and encouraging self-expression.
"The partnership between Premiere Stages and the Northfield Bank Foundation continues to be an extremely vital and important collaboration," stated John J. Wooten, Producing Artistic Director of Premiere Stages. "Support from the Foundation has been instrumental in expanding the arts in Rahway's public schools and providing the participating students with an essential outlet for creative expression."
---
The article continues after this ad
---
---
Teacher Jennifer Cirillo, whose 6th Grade Language Arts students participated in an earlier residency funded by Northfield Bank at Roosevelt Elementary this spring, agreed. "This impressive program enabled my students to develop their own characters and to see them come to life," said Ms. Cirillo. "It was amazing for students to see that what started out as a small idea developed into an entire play. When students were able to watch and listen to professionals read and act out their work, the expressions on their faces were priceless." 
Premiere Stages offers affordable prices, air-conditioned facilities and free parking close to the theatre. Premiere Stages also provides free or discounted tickets to patrons with disabilities. All Premiere Stages facilities are fully accessible spaces, and companion seating is available for patrons with disabilities. Assistive listening devices and large print programs are available at all times; publications in alternate formats are available with advance notice. Please call 908-737-4077 for a list of sign-interpreted, audio-described or open-captioned performances. For more information, please visit Premiere Stages online at www.premierestagesatkean.com.
PHOTO: John J. Wooten, Producing Artistic Director of Premiere Stages at Kean University, accepts a donation from Angie Tsirkas, Vice President of Northfield Bank, in support of two playwriting residencies in the Rahway school district. Photo by Heather Kelley.
originally published: 2017-12-14 01:00:00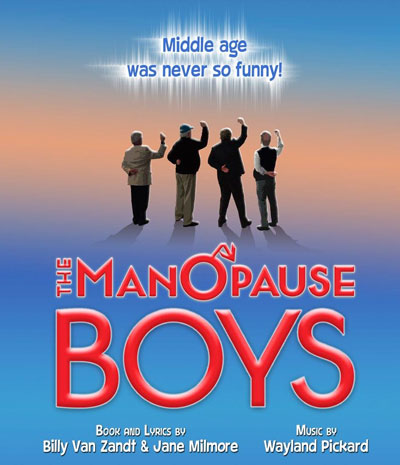 Billy Van Zandt and Jane Milmore's "The ManOPause Boys" To Be Performed In Freehold
(FREEHOLD, NJ) -- Billy Van Zandt and Jane Milmore's new musical-comedy The ManOPause Boys is coming to the American Hotel in Freehold on Saturday, June 30. Sold-out audiences across the country have been loving this hysterical musical from the play-writing team the NY Times calls "A Riot!" Four guys finally open up and confess the agony and hilarity of going through MANOPAUSE.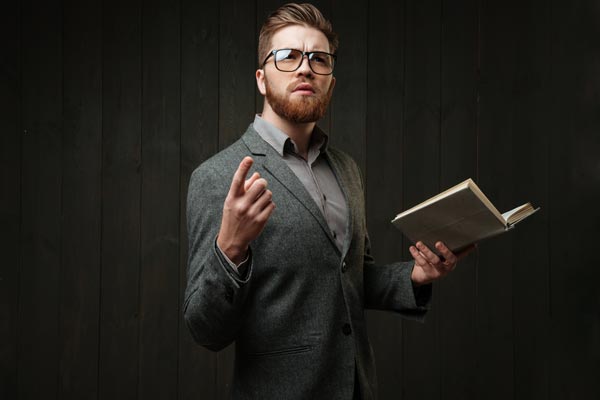 Luna Stage Presents 6th Annual New Moon Short Play Festival
(WEST ORANGE, NJ) -- Luna Stage presents its sixth annual New Moon Short Play Festival from May 21 to May 22.  The Festival provides two evenings of dramatic and comedic excellence via readings of 15 short plays by some of New Jersey's finest writers. These short plays and monologues were selected from over 60 submissions. And, for the first time, they will have a night focusing on plays written by high school students as well.  The high school night takes place on May 23rd.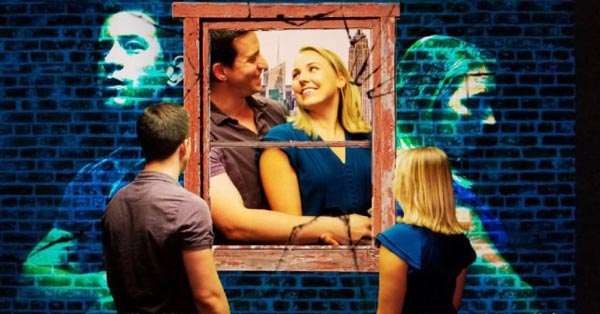 Eagle Theatre Presents The Last Five Years
(HAMMONTON, NJ) -- Gorgeous melodies and a tender love story take center stage in Eagle Theatre's upcoming production of Jason Robert Brown's The Last Five Years, from June 1 through July 1st, 2018. Winner of the 2002 Drama Desk Award for Outstanding Music and Lyrics, The Last 5 Years tells the story of two individuals who fall in love-and out of it again-over the course of a five year relationship. The production stars Max Meyers and Jenna Pastuszek.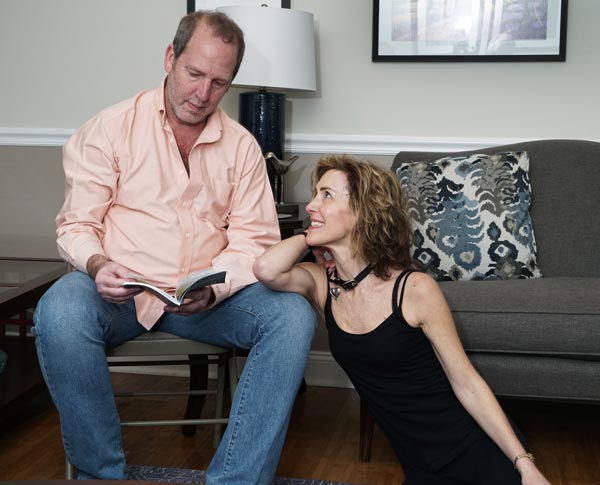 Fool Moon Theatre Presents "Sylvia"
(SOMERS POINT, NJ) -- Fool Moon Theatre presents Sylvia on selected dates from June 1-10 at the Gateway Playhouse in Somers Point. Written by award-winning playwright A.R. Gurney, the play tells the hilarious and touching story of a love triangle—a man, his wife, and a dog. It was called, "Howlingly Funny," by the New York Post.