originally published: 07/31/2017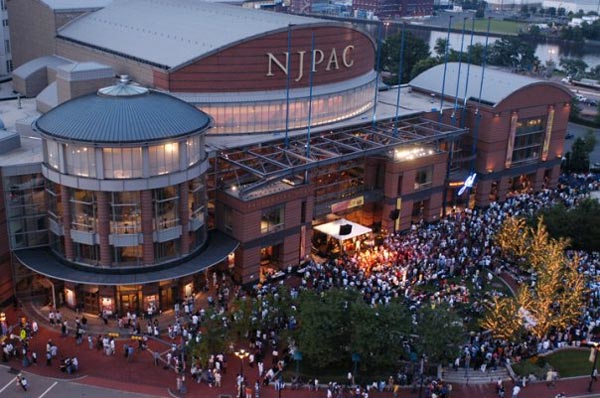 (NEWARK, NJ) -- The first of two public debates between the Republican and Democratic candidates in the New Jersey gubernatorial race will be held at the New Jersey Performing Arts Center in Newark on October 10.
"As the premier venue for important conversations about New Jersey politics, arts and education, NJPAC is a natural location to host the first debate, and we're proud to do so," said President and CEO John Schreiber. "With just two gubernatorial elections in America this year, nationwide interest in the New Jersey race is high," Schreiber said. "Our broadcast partners will enable the entire country to not just watch and listen to the debate, but to actually participate as well."
The NJPAC debate between former U.S. Ambassador to Germany Phil Murphy (D) and Lt. Governor Kim Guadagno (R) is co-sponsored by El Diario; Lead NJ; League of Women Voters of New Jersey; National Association of Latino Elected and Appointed Officials (NALEO) Educational Fund; NJ Advance Media; NJBIZ Magazine; NJ Spotlight; Rutgers University; Twitter; WABC-TV, WADO-AM radio and Univision, all in New York; WBGO-FM radio, in Newark; and Univision65, WHYY-FM radio and WPVI-TV, all in Philadelphia. The debate will be broadcast on both ABC-owned stations and Univision, as well as on WBGO and WHYY. Twitter will broadcast the debate as a live feed from its website, enabling users of the platform to follow and interact in real time as Sade Baderinwa and Jim Gardner, of ABC's New York and Philadelphia stations, moderate questions asked by a panel of journalists.
New Jersey voters are expected to closely follow the debate, as the gubernatorial election is the first in more than a decade in which neither candidate is an incumbent. NJPAC is planning for a live audience in Prudential Hall to see Guadagno and Murphy face off for the first time during the campaign.
The New Jersey Election Law Enforcement Commission on July 19 selected NJPAC as the site for the debate from among 12 applicants that included universities, media organizations and nonprofits.
---
The article continues after this ad
---
---
The second gubernatorial debate will be hosted by William Paterson University. A debate between the candidates for lieutenant governor is to be held at Montclair State University.
NJPAC is located at One Center Street in Newark, New Jersey.