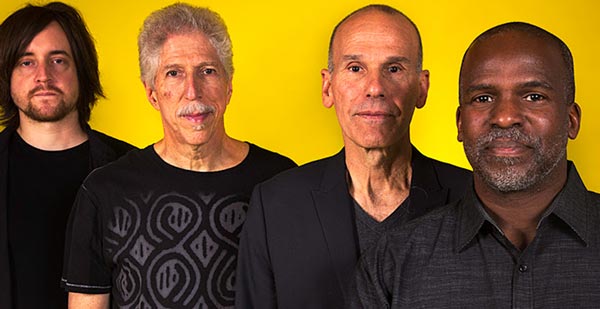 (NEWARK, NJ) -- New Jersey Performing Arts Center (NJPAC) presents two-time GRAMMY-winning Yellowjackets, one of the most influential and durable groups in jazz fusion, on Saturday, May 4, 2019 at 7:30pm. Since they recorded their first LP together in 1980, the Yellowjackets have released 22 albums, earned 17 GRAMMY nominations, and become known internationally for their fluid fusion of smooth jazz, post-bop, R&B flavor, and more.  Tickets are $65.
"For the past couple of decades, Yellowjackets fans have come to know that there's no categorizing their music," says The New York Daily News. JazzTimes described the group as "a perfectly combustible electric-acoustic outfit" that plays "smart, often challenging and unpredictable compositions."
Today, the Yellowjackets include longtime members Russell Ferrante on keyboards, Bob Mintzer on saxophone, and William Kennedy on drums, as well as the unit's most recent addition, Australian bass player Dane Alderson.
NJPAC is located at One Center Street Newark, New Jersey.
---