originally published: 04/23/2018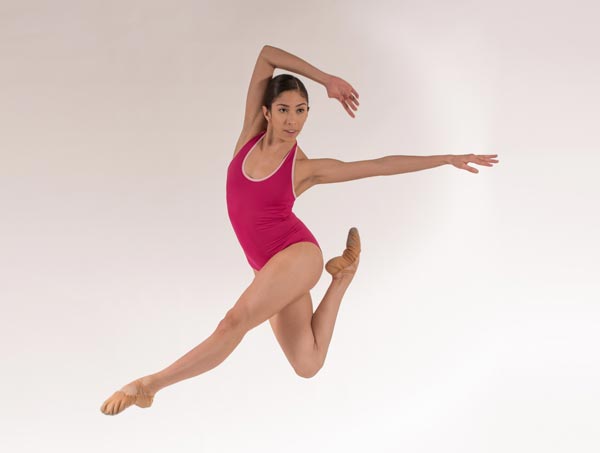 (SUMMIT, NJ) -- Casey Morrison, a senior from Berkeley Heights, New Jersey, will receive a Governor's Award for Arts Education: Student Award for Artistic Excellence and Leadership in Dance. Awarded students and Leaders will be honored at the Trenton War Memorial on Tuesday, May 22, 2018.
Casey Morrison, the daughter of Susan and Paul Morrison, is a senior at the Academy for Performing Arts at Union County Vocational Technical Schools. She will graduate in June and has been accepted into all her top choice universities and is interested in pursuing a both a degree in Dance and Pre-Law. Casey is still deciding on her final choice. "Attending NJDTE for seven years has been the most artistically and intellectually rewarding experience of my life," Morrison says, "Not only did I grow as a dancer and an artist, I grew as a person. I am so thankful for all of the phenomenal teachers and choreographers I have worked with and for the incredible opportunities I have had. I will continue to carry the lessons I have learned at NJDTE throughout the rest of my life."
Casey joined NJDTE's Ensemble Company in 2011, and recently performed the soloist roles of Snow, Rose, Marzipan, Arabian, Spanish, and Columbine in NJDTE's 2017 production of The Nutcracker. Morrison will perform in NJDTE's spring repertory performance i Balli di Primavera on Saturday May 12, 2018 at Montclair State University, and will be featured in new works by Loni Landon, a Juilliard graduate and Princess Grace Award winner, Robert Garland, resident choreographer at Dance Theatre of Harlem, and Nancy Turano, 2017 NJSCA Fellow in Choreography.  Morrison will also perform her senior solo work, entitled "Infra," in the performance.
Performances are at Memorial Auditorium at Montclair State University, 1 Normal Avenue, Montclair, NJ on Saturday, May 12 at 3:00pm. Tickets are $35 Adult & $25 Child/Student/Senior, and are available at njdte.tix.com.  
ABOUT NJDTE:  New Jersey Dance Theatre Ensemble's forward-thinking programming empowers dancers with contemporary technologies as well as traditional dance forms. NJDTE, located in Summit, NJ, provides the highest quality, pre-professional training to aspiring dancers through professional experiences with world-renowned dancers, teachers, choreographers, and musicians.  Founded in 1969 under the direction of internationally acclaimed ballet master Alfredo Corvino, and led by award-winning Artistic Director Nancy Turano since 1994, NJDTE has maintained a successful dance curriculum with an unparalleled outcome of artistic excellence. NJDTE has been acknowledged for creating innovative training and mentoring programs for dancers and choreographers in the New York City metro area, including MOVEMENT INVENTION PROJECTÆ, MIP2Æ, AiRÆ contemporary choreographic residencies, and INKUBATEÆ, a site-specific dance installation series at Reeves-Reed Arboretum in Summit, NJ. NJDTE mentors dancers toward higher education and professionalism in dance and provides its alumni with employment opportunities as NJDTE guest artists, faculty, choreographers and staff. www.njdte.org
PHOTO: Casey Morrison by Anthony Johnson, courtesy of NJDTE
---