By Gary Wien
originally published: 07/31/2017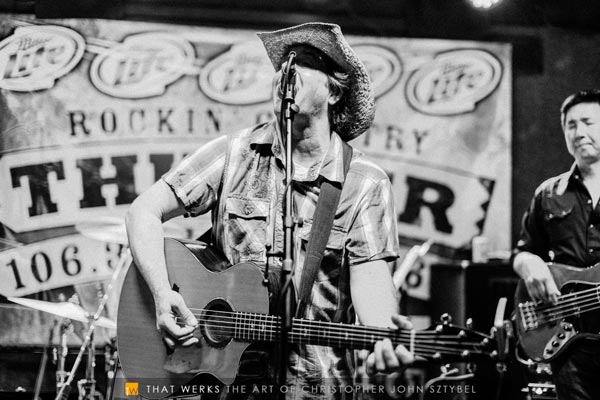 Garwood native singer/songwriter Brian Clayton had his song "She Let Me Go" placed in the feature film The Big Sick, a romantic comedy about how a new couple deals with their cultural differences as their relationship grows. Directed by Michael Showalter and produced by Judd Apatow, Barry Mendel, the film stars Kumail Nanjiani, Zoe Kazan, Ray Romano, and Holly Hunter. 
Brian Clayton is a country artist, singer/songwriter and producer. He has two CD releases and currently working on a 3rd with his group The Green River Band. He has been recording, touring and spent the last 15 years working for SPI-Nashville as the Eastern Regional Band Director for the musical talent show The Country Showdown (formerly the Colgate Country Showdown) In support of the movie, a re-mixed version of "She Let Me Go" was released and is available at iTunes, Amazon and CD Baby.
The song was co-written by NY/NJ natives Gary Costello and Brian Clayton and published by Westunes Music (ASCAP). It is the 3rd track on Brian Clayton's self-produced debut release Extended Play. Co-writer Gary Costello, is a singer songwriter from NYC. He has been a staple in the NY/NJ music scene for over 20 years. He perfected his song writing craft by performing nightly at NYC's proclaimed Bleeker Street venues.
Brian Clayton and The Green River Band are based in Rahway, NJ. The band includes: Brian Clayton - Lead Vocals, guitar; Rich Blacker - lead guitar, vocals; Bob Masucci - drums, vocals; Mark Young - bass guitar, vocals; and John McDonough - keyboards, vocals.
The Big Sick debuted on January 20, 2017 at the Sundance Film Festival. The film secured a distribution deal with Amazon Studios, Lionsgate and Film Nation. It was released in the US on July 14, 2017 and international release date is set for October 2017.
---
The article continues after this ad
---
---
New Jersey Stage spoke with Brian via email about the song being placed in a major motion picture.
Is this the first song of yours to be placed with a movie?  YES! This is my first song to be placed in a major motion picture.
What did you think when you heard the news? When I first heard the news, I was super excited! It's a fabulous opportunity to have my original music in a feature film. Back in December, my publisher, Vic Kaply from the Westwood Music Group told me that one of my original songs got selected for an independent film. In January The Big Sick debuted at the Sundance Film Festival and there was a bidding war for the distribution rights for the film. Amazon Studios and Lions Gate won the bid. I was like WOW my original song "She Let Me Go" is now in a major feature film. That's pretty overwhelming.
Have you seen the film? I have seen The Big Sick. I loved it! The song is used in a scene where the stars Kumail Nanjiani and Holly Hunter have a quiet moment. "She Let Me Go" is playing in the background. It's actually a point in the movie where Hunter accepts Nanjiani's character as a good boyfriend for her daughter who is in a coma. I don't want to ruin the plot but I suggest you go see the film. You will enjoy it.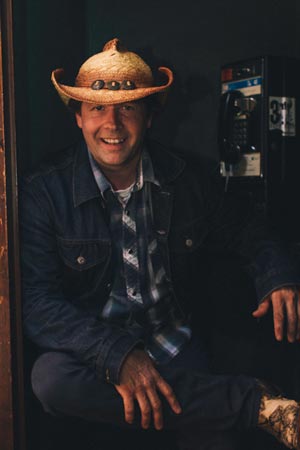 Tell me about your band.  How long have you been together? I started recording my original country material back in the 1999. I then decided assembled a great band of NJ/NY country musicians and we started to tour the east coast country clubs. That was the beginning of the Green River Band. We eventually caught the eye a producer at the Colgate Country Showdown (SPI) out of Nashville and got hired to be the backing band for the east coast shows. That exposed the band to fabulous talent. We even got to play with country hall of famer Little Jimmy Dickens at Hershey Park, PA. It was a great experience and happy to say we got to perform with him before his passing. Like most bands, we've had a few lineup changes, but the key to our longevity is providing a quality show that stays true to our country musical roots. At our shows, I try to be entertaining and engaging to the audience. It helps keep a close connection with our fans.
How did a guy go from years of rock bands to country music?  What led you that direction? I was a drummer in a popular NJ cover band in the 90's and I remember listening to the radio one day back in 1999 hearing the Dixie Chicks, Tim McGraw and early Keith Urban and saying to myself... "Wow. This stuff is awesome!" It wasn't your traditional country music. I thought now this is the kind of music I want to pursue. I started writing my own material and rounded up some local musicians and started to record my first CD release. That was the country bug that bit me...
Is there a story behind your band's name?  Influenced by Creedence? The Green River Band. Hmmm. well not much thought behind it. I've always loved Creedence and liked that song "Green River'. I did a re-make version of it on my first CD and figured, that would be a cool band name... So it stuck. We have been performing as Brian Clayton and the Green River Band since our first gig in 2001.
When do you expect (or hope) to have your 3rd album with The Green River Band come out? Our 3rd upcoming release has been very time consuming. I like to use all of my resources to get the best recording possible. I use 4 different studios to get my recording done so scheduling tends to be difficult. The new release will be a self-produced 6 song EP/Digital release due out end of 2017.
Finally, how long have you been working with Westwood Music Group? I've been working with Westwood Music Group since the early 90's. Westwood originally managed a band I was in and then eventually moved their business model to music publishing, film, TV, and movie music placements. When I started writing and recording my own country music, it only made sense to have Vic and his team publish and release my recordings. I have 2 CD releases with Westwood and working on a 3 rd digital release coming out later this year.
---
Gary Wien has been covering the arts since 2001 and has had work published with Jersey Arts, Elmore Magazine, Princeton Magazine, Backstreets and other publications. He is a three-time winner of the Asbury Music Award for Top Music Journalist and the author of Beyond the Palace (the first book on the history of rock and roll in Asbury Park) and Are You Listening? The Top 100 Albums of 2001-2010 by New Jersey Artists. In addition, he runs New Jersey Stage and the online radio station The Penguin Rocks. He can be contacted at gary@newjerseystage.com.
---