---
BIG NEWS! Here's the latest Issue of NJ Stage Magazine -- Click here
---
Newark Hosts 15th Open Doors Citywide Arts Festival In October
originally published: 09/30/2016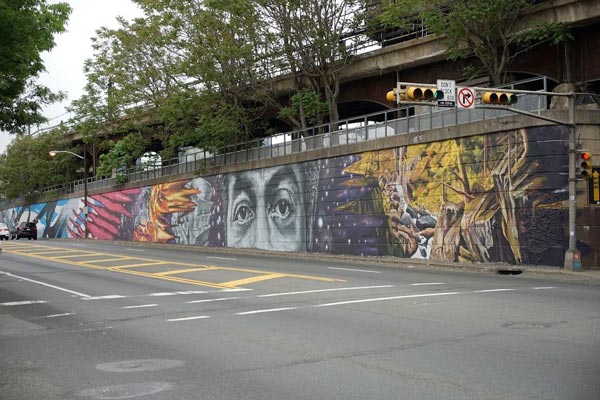 (NEWARK, NJ) -- October means the Open Doors Citywide Arts Festival! Newark Arts takes pride in the fact that the Open Doors Citywide Arts Festival continues to be a free and inclusive event for its 10,000 patrons and guests, providing complimentary access to Newark's bevy of cultural institutions, diverse arts community and rich creative programming. Now in its fifteenth year, along with a complete schedule of exhibits, pop ups and more, Open Doors Citywide Arts Festival will host five featured events throughout the weekend, two of which are premium events for those stakeholders that are interested in getting more exclusive experience, at a great price.


Featured programming includes:


Open Doors Opening Reception, Wed. October 19, 2016, 6 to 9 pm, Newark Museum, 49 Washington St. Newark


Let's toast to fifteen years of Open Doors! Network, sip and celebrate with fellow art enthusiasts at a cocktail reception featuring a not-to-be-missed keynote by internationally renowned cultural innovator, Monica Montgomery, in her Newark debut. A limited amount of tickets are available now for just $25!


Open Doors Public Launch Party and Vendors Fair, Thurs. October 20, 2016, 5:30 – 8:30 pm, Prudential Center Championship Plaza, Edison Pl. at Mulberry St., Newark


Join the entire Newark Arts community as we activate Prudential Center's Championship Plaza with an open-air vendor's fair featuring gorgeous hand-crafted items, exciting live entertainment, tantalizing food trucks and so much more. The best part: it's FREE! It's easy to see why this public launch party is one of this year's most anticipated events!


Open Doors Friday Night Gallery Crawl, Fri. October 21, 2016, 5 to 9 pm


There's more to explore at our annual citywide Gallery Crawl! Hop from gallery to gallery via our complimentary shuttles while taking in everything from paintings to poetry. With over 40 venues under the Open Doors umbrella, get ready to experience amazing entertainment, lively conversation and free fun for all alongside Newark's Creative Class. Free transportation with RSVP.

 


Murals and Martinis™: An Open Doors Public Art Tour, Sat. October 22, 2016, 11 am to 3 pm


Take a shuttle bus ride with a decidedly downtown vibe and explore the city Newark Arts-style! This two-hour guided mural tour, including the longest mural on the East Coast and a performance by Storyboard P at the Newark Allery, ends with an after party at Redd's Biergarten featuring complimentary light bites, special drink offers and a round on the house. All for just $35! Grab your ticket before they go!

 


Open Doors Sunday Open Studio Tour, Sun. October 23, 2016, 11 am to 4 pm


It's an insider's guide to all of Newark Arts! Gain exclusive access to over 100 private artists' studios and experience art-in-action during this FREE Open Studio Tour. Visitors from near and far can take a look behind the scenes of local artistry while connecting with both emerging and established creatives in the Newark community. Free transportation with RSVP.  

 

As always, Open Doors Citywide Arts Festival will provide stellar free programming, installations and sites throughout the weekend including Thursday evening's exciting Open Doors Public Launch Party at Prudential Center's Championship Plaza, an Animodules exhibit at PSE&G Plaza and the mile-long Gateways to Newark mural on McCarter Highway. Ready to experience it all? Sign up for your free All-Festival Pass!


Open Doors All-Festival Pass


Hundreds of artists, twenty countries, forty-five tours and exhibits, fifty special events, over one hundred open studios, and ONE GREAT CITY! The Open Doors All-Festival Pass is your complimentary passport to the very best of Newark Arts. Register for your FREE pass and experience an entire weekend of programming including installations, performances, exhibits and tours showcasing Newark's diverse, rich and bustling artistic community. (The Open Doors All-Festival Pass does NOT provide access to the Open Doors Opening Reception or Murals and Martinis™)  

 
About Open Doors Citywide Arts Festival

Open Doors Citywide Arts Festival, Newark Arts' signature celebration of the arts, will take place from October 19-23, 2016 in Newark, New Jersey. Over five inspiring days, Newark's bustling arts scene will explode with an awe-inspiring array of exhibits, screenings, workshops, artist talks, performances, readings, open houses and more! Over 300 artists from twenty countries and 40 venues will join forces to showcase visual, performing, and literary art under the Open Doors umbrella, as we celebrate Newark's unique and diverse contribution to the arts and the American fabric. Kicking off on Wednesday, October 19th with a VIP Opening Reception at the Newark Museum featuring compelling keynote speaker, Monica Montgomery, the weekend will include a public launch party at Prudential Center's Championship Plaza on Thursday, October 20th, a guided tour of public art entitled "Murals and Martinis™" on Saturday, October 22nd, curated gallery crawls, after parties and more. Stay tuned to www.newarkarts.org/opendoors 
---
The article continues after this ad
---
---
for a complete schedule of events.


Art Center to Participate in Summit's Celebration of Martin Luther King, Jr.
(SUMMIT, NJ) -- On Monday, January 21, the Visual Arts Center of New Jersey will participate in Summit's Day of Justice, Equality, and Service to Others, organized by Shaping Summit Together. The community-wide event is taking place on Martin Luther King Jr. Day, with the goal of educating, raising awareness, and engaging people in activities that help those experiencing hardship through circumstances arising from underlying inequality.
---
Marion Thompson Wright Lecture Series Presents "The Erotic as Power: Sexuality and the Black Experience"
(NEWARK, NJ) -- The erotic is often seen as a realm of oppression and danger. But, as Audre Lorde argued 40 years ago, it also contains the potential for empowerment and struggle. This tension will be explored as the 39th annual Marion Thompson Wright (MTW) Lecture Series brings together eminent scholars and performers to examine the poltical and social lives of the erotic in the African American experience.
---
West Windsor Arts Council presents Faculty Student Show
(PRINCETON JUNCTION, NJ) -- Every day students of all ages come to the West Windsor Arts Center to expand their knowledge and experiment with art and creativity. Whether they are adults or children, they take classes in order to try something new or hone their skills by learning from some of the best teaching artists in the region. Classes are offered in many artistic media including painting, drawing, and sculpting as well as fashion design, photography and the literary and performing arts. The annual Faculty Student Show aims to provide the experience of submitting and preparing their work for a professional exhibition as well.
---
Monmouth University Hosts Artist Talk with Sherrill Roland about "The Jumpsuit Project"
(WEST LONG BRANCH, NJ) -- The Center for the Arts at Monmouth University will host artist Sherrill Roland  on Tuesday, January 29 at 4:30pm in Wilson Hall Auditorium, to discuss his socially engaged artwork The Jumpsuit Project — that he uses to ignite conversations around issues related to mass incarceration.
---
Art House Productions Presents 13th Annual Snow Ball Gala
(JERSEY CITY, NJ) -- Join Art House Productions and presenting sponsor SILVERMAN for their 13th Annual Snow Ball Gala on Saturday, January 26th, 2018 from 7:00pm- 12:00am with VIP beginning at 6:00pm (Snow date: Saturday, February 2nd) at Art House's location at the Cast Iron Lofts, 262 17th St, Jersey City, NJ.  This year's Snow Ball features live music from Cook Thugless ("Cook Thugless are one of the coolest bands in New Jersey." -Bob Makin, My Central Jersey), live and silent auctions from Grandstand Sports, including sports memorabilia, local art pieces, and exclusive weekend getaways.
---


Inside New Jersey Stage Magazine Issue 54
(BELMAR, NJ) -- The latest issue of New Jersey Stage magazine contains something for every arts fan.  Rock and Roll Hall of Famer, John Oates, is the cover story in an issue packed with music, film, theatre, and art coverage.  The issue is available for free at www.NJArtsMag.com 
---
Nick Kiefer In Iceland
Nick Kiefer is an award winning graphic designer and photographer based out of Asbury Park, NJ. He is currently the Art Director at Netwave Interactive - a branding and advertising agency in Point Pleasant. NJ. Nick has also been designing and photographing in the NJ music scene for more than half his life. He has designed dozens of record covers and gig posters for local musicians in the Asbury Park area. After a heavy year packed with work, he and his fiancé Kristina, decided to roam around Iceland for a few weeks back in October of 2018. Here are some photos from the trip.
---
Peter Max Remembers Frank Sinatra
(HOBOKEN, NJ) -- As fans of Frank Sinatra across the world remember the legendary entertainer on what would have been his 103th birthday (December 12th), pop artist Peter Max provides a series of portraits of 'Ol' Blue Eyes' at different points throughout his career. Max, with a 5 decades-long career of his own, created these signature, vibrantly colored portraits, working with the Sinatra family to celebrate the Sinatra Centennial in 2015. They remain a fan favorite at gallery shows across the country.
---
Jerry Gant 1961-2018
Jerry, There is no bio that will seem complete for you. Where would it be listed, amongst your numerous and diverse accomplishments, that you talked to people, always seemed to find time for the younger artists, to talk to them and look at their sketchbooks? Your use of language as a material, testing limits, associations, and possibilities.
---
PODCAST: An Artist Asks "The 20 Most Important Scientific Questions Of The 21st Century"
In this podcast, we speak with them about art, activism and how women invented Postmodernism. "The 20 Most Important Scientific Questions of the 21st Century" runs through December 14th at Douglass Library.
---
Event calendar
Saturday, Jan 19, 2019
---
MUSIC

---
ALABAMA

@ Hard Rock Live Etess Arena at Hard Rock Hotel and Casino Atlantic City, Atlantic City - 8:00pm
---
---
---
Jennifer Holliday

@ Mainstage @ Union County Performing Arts Center (UCPAC), Rahway - 8:00pm
---
---
THEATRE

---
---
---
Annie Jr.

@ The Oakes Center, Summit - 2:00pm and 7:30pm
---
Some Girl(s)

@ Studio Playhouse Upper Montclair, Upper Montclair - 8:00pm
---
---
COMEDY

---
---
---
FILM

---
---
KIDS

---
---
View all events
---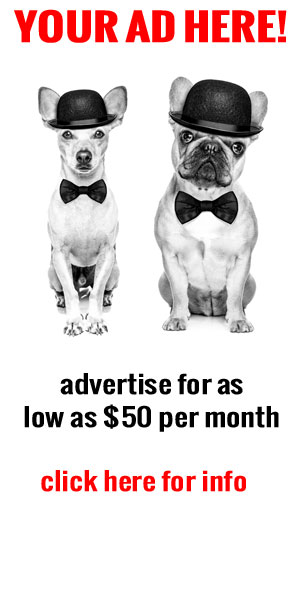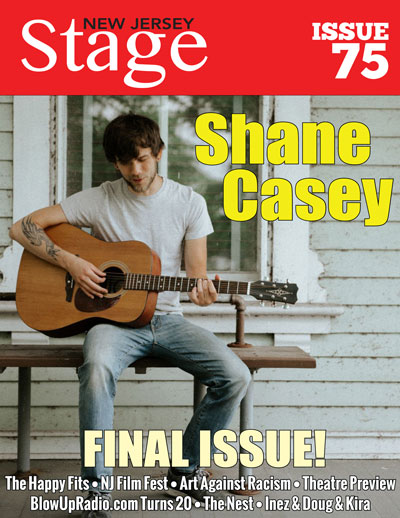 For more on our awards, click here