---
Did you know NJ Stage offers FREE Event Listings? Nearly 100,000 listings were viewed in January. Be sure to add your events to our calendar and get your shows noticed!
---
Newark and 25 Cities Around The World To Create A Global Traveling Exhibit On Immigration and Climate Justice
originally published: 10/11/2017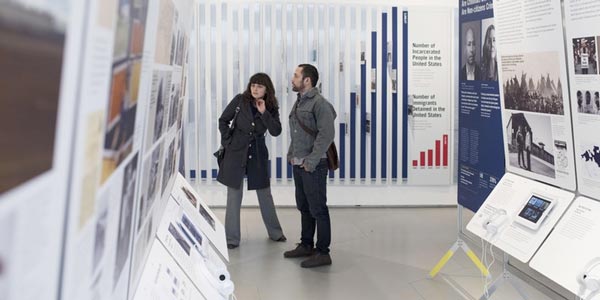 (NEWARK, NJ) -- From October 18-21, the Humanities Action Lab (HAL), an international coalition of universities, issue organizations, and public spaces, will gather in Newark to launch a global traveling exhibition on immigration and climate justice -- to be created by local communities in over 25 cities around the world. The occasion will celebrate the recent arrival of the HAL hub to Express Newark, a community arts incubator in collaboration with Rutgers University-Newark.
"HAL and Rutgers-Newark are a perfect fit," said Rutgers University–Newark Chancellor Nancy Cantor. "The group's extraordinary work at the cutting edge of the public humanities already is leveraging work happening at Rutgers-Newark at the intersection of the arts, sciences, and professions—work that our faculty, students, and staff have been doing for generations that reflects the complexity of the challenges and opportunities facing our community and communities across America. We couldn't be more thrilled about the possibilities for what HAL and Rutgers-Newark can accomplish through our new relationship."
This international gathering will begin with the opening reception of HAL's first project, States of Incarceration, the first nationally traveling multi-media exhibition on how America became the world's incarceration leader. The exhibition, created by over 700 students and others directly affected by incarceration in 20 communities, is traveling to nearly two dozen cities, with events and companion exhibits focusing on each host community's local stories.  The Newark iteration, Seeking Asylum, Resisting Detention, is a collaboration between students from Rutgers  University-Newark's Graduate Program in American Studies, their professor, Dr. Mary Rizzo, and two local migrant advocacy organizations, First Friends and American Friends Service Committee.
Opening keynote speaker Glenn E. Martin, founder and president of JustLeadershipUSA stated, "It has been an honor to serve as an advisor for this amazing project.  In pressing forward with our efforts to end mass incarceration in America, it is crucial that we remember the long and sordid history that brought us to the point of being the world's largest jailer. The States of Incarceration traveling exhibition has played an important role in elevating the voices and documenting the memories of those of us who have experienced the American prison system first hand.  Only by understanding the suffering caused by our criminal justice and immigration policies can we create new systems that live up to our ideals of justice and fairness"
The Newark international convening has two parts:



scholars, criminal justice reform advocates, and students from 26 cities explore how to activate community memory to combat mass incarceration through the States of Incarceration national traveling exhibition;




students, scholars, and people working on the front lines of immigration and climate justice from around the world share local stories and design a new globally traveling exhibition. This exhibition will seek to activate memories of displacement to build new movements for justice.  



---
The article continues after this ad
---
---
Register for the convening here: HALConvening.eventbrite.com
HAL partner universities to date include Arizona State University, Brown University, DePaul University, Duke University, Durham University (UK), Indiana University-Purdue University Indianapolis, Johnson C. Smith University, Michigan State University, Northeastern University, Rutgers University-Newark, Rutgers University-New Brunswick, Skidmore College, SUNY Plattsburgh, The New School,, Universidad de Los Andes, University of California, Riverside, University of Connecticut, University of Massachusetts Amherst, University of Miami, University of Minnesota, University of  Montana, University of New Orleans, University of North Carolina at Greensboro, University of Pretoria (South Africa), University of Texas at Austin, Vanderbilt University, and Winston-Salem State University.   The Humanities Action Lab has been made possible in part by the Institute of Museum and Library Services,National Endowment for the Humanities, Whiting Foundation, and the Open Society Foundations.


Nikolina Kovalenko's Artwork on Display in Watchung
(SUMMIT, NJ) -- Artist Nikolina Kovalenko is interested in humanity's vanishing connection with nature and the consequences our everyday actions have on the environment. That fascination provides the inspiration for her new exhibition, Reclamation, which will be on display at the Watchung Reservation's Trailside Nature and Science Center, in Mountainside, NJ. Presented in partnership with the Visual Arts Center of New Jersey, this show will be on view from October 12, 2018–February 12, 2019.
---
Artist As Entrepreneur: Business Skills For Artists
(HAMMONTON, NJ) -- Creative Capital and South Jersey Cultural Alliance in partnership with the New Jersey State Council on the Arts presents The Artist as Entrepreneur Series from October 2018 through April 2019. The series includes 8 sessions to provide the business skills, tools and networking opportunities to artist so they may build financially healthy and sustainable careers.  It is sponsored by the Thrive South Initiative of New Jersey Community Capital.
---
Artist Talk: Kevin Blythe Sampson in Conversation with Renee Stout
(NEWARK, NJ) -- Artists Kevin Blythe Sampson and Renée Stout will have a conversation about their artwork, the themes represented therein, and their processes, on Thursday, October 25 from 6:00pm to 8:00pm at Rutgers University's Box Gallery in Newark. 
---
Express Newark Awarded More Than $200,000 in Third Space Grants
(NEWARK, NJ) -- Express Newark announced the recipients of its inaugural Third Space Grants at a press conference on Wednesday, September 26. Express Newark is a conceptual framework and an interdisciplinary learning space where artists and community residents collaborate, experiment, and innovate in partnership with Rutgers University–Newark (RU-N) faculty, staff, and students to engage in creative practice, foster democratic dialogue, and promote positive transformation. The Third Space Grants, aggregating more than $200,000, afford Newark artists the opportunity to pursue their work with the RU-N community at Express Newark.
---
Rider University Art Gallery presents Mel Leipzig: Octogenarian
(LAWRENCEVILLE, NJ) -- The Rider University Art Gallery will present an exhibit of works by Mel Leipzig, titled Mel Leipzig: Octogenarian Wednesday September 26 through Friday, October 26.  Leipzig, born in Brooklyn in 1935, resides in Trenton, NJ.
---


Kevin Sampson: Solo Exhibitions In New Jersey and Beyond
"I'm a Civil Rights baby. I grew up laying across picket lines and blocking traffic." Artist Kevin Sampson's father, Stephen, was a well-known Civil Rights leader in New Jersey, and he instilled a commitment to community that his son still honors.
---
Basking Ridge Resident Returns to Matheny to Help Assist in Strategic Planning for 'This Amazing Place'
When Ellen Lambert was director of development at the Matheny School and Hospital in Peapack, NJ, from 1993 to 1995, one of her major achievements was the formation of a fundraising plan for what would eventually become the Robert Schonhorn Arts Center. The concept of Matheny's Arts Access Program  -- which enables people with disabilities to create art, assisted by professional artist-facilitators  -- was emerging in '93, and the arts center was eventually built in 2000.
---
City Without Walls and Aljira To Shine At Newark Arts Festival
Two long-running art spaces, City Without Walls ("cWOW") and Aljira, A Center for Contemporary Art ("Aljira"), will house pop-up exhibits during the Newark Arts Festival, October 4-7, 2018.  Though both spaces are now in a period of transition, through the support of Newark Arts, they will activate with fresh exhibits during Newark's citywide annual festival of the arts. 
---
The Healing Power of Art
Entering the office to see a neurologist can be a terrifying experience.  I know because I've had to do it for years.  Thankfully, when I see my doctor I am surrounded by his photographs on the walls. It's more than a hobby for Dr. Noah Gilson, it's a lifelong passion.
---
What Is The Artist's Role In Gentrification?
About a year ago, I attended a local community meeting here in Newark for citizens concerned about the changing face of the city. You see, Brick City, after 50 years of neglect, economic disenfranchisement, and disproportionate criticism fueled by racism, xenophobia and class discrimination, is going through a revitalization. Or a "renaissance" if you're the poetic type.
---
Event calendar
Wednesday, Oct 17, 2018
---
MUSIC

---
DON FELDER

@ Bergen Performing Arts Center (bergenPAC), Englewood - 8:00pm
---
---
---
THEATRE

---
The Shuck

@ Cape May Stage, Cape May - 7:30pm
---
---
---
---
DANCE

---
---
View all events
---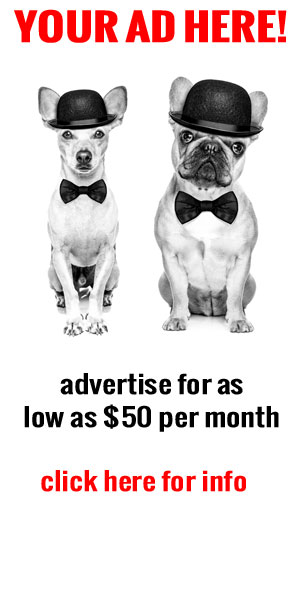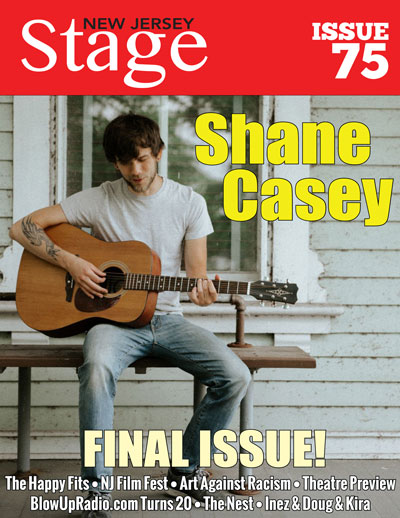 For more on our awards, click here