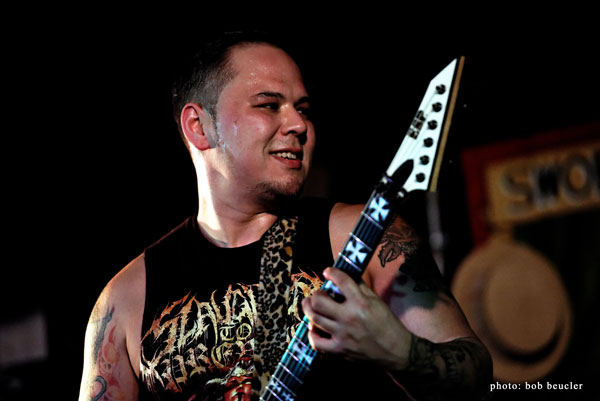 The Silverhounds returned to Roxy & Dukes in Dunellen, NJ on August 16th, 2017 with their tight and pounding thrash-a-billy.  This trio of talented players has no weak links: all three members are killer musicians and showmen.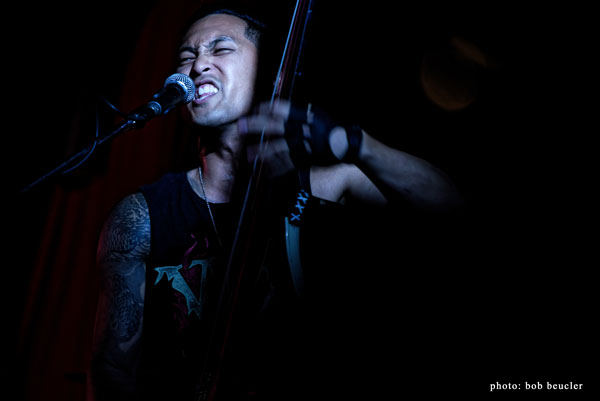 Frontman Daniel Pena attacks his upright bass with a fury while handling lead vocals.  While Pena is out front, guitarist Derek Malunow stays a little more in the background as he prowls the stage with his various V guitars, letting his fingers do the talking.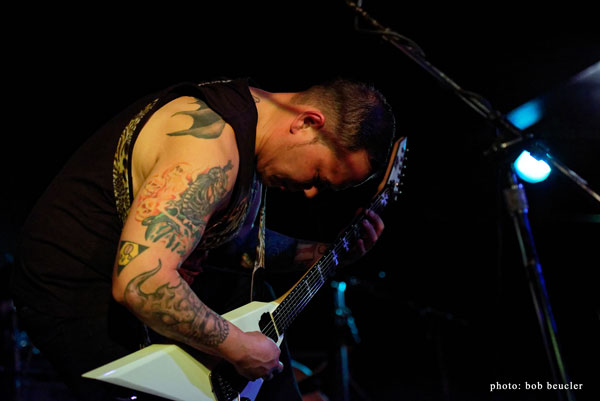 His love of thrash metal like Pantera is what sets The Silverhounds apart from the more typical punk-a-billy.  Same with drummer Joe DeLuca, whose syncopated double-bass drum patterns and precise backbeat are pure thrash.  It's fun watching The Silverhounds win over everyone in the room and make new fans with each show.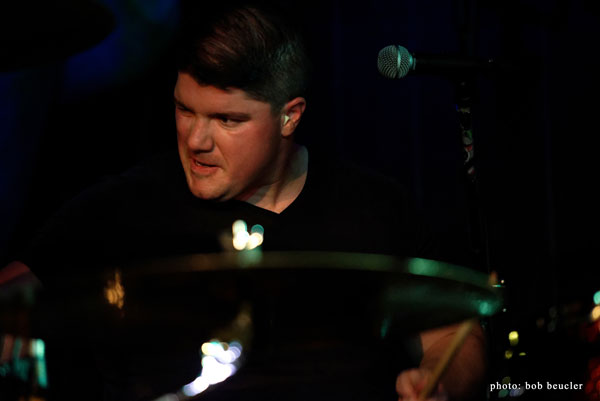 The Silverhounds - Daniel Pena (upright bass, lead vocals), Derek Malunow (guitars, vocals), Joe DeLuca (drums).  
The Silverhounds shared the bill with The Koffin Kats from Detroit, MI. With close to ten albums and a strong national following, The Koffin Kats brought their own fans to Roxy & Dukes, and their blend of power psychobilly/punk-a-billy didn't disappoint.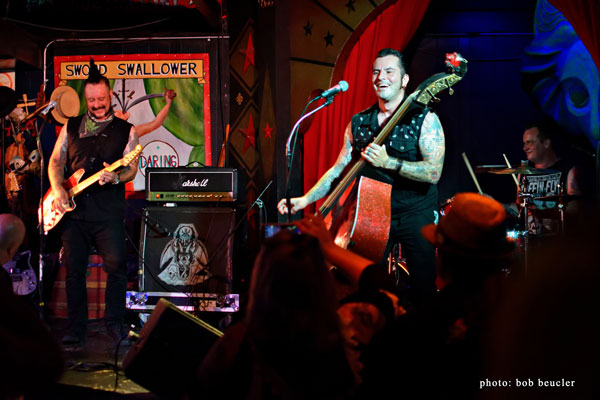 The Koffin Kats tour relentlessly and it's apparent in their stage show; they were super tight and a lot of fun.  Also a three-piece band, The Koffin Kats are upright bassist/vocalist Vic Victor, guitarist Tommy Koffin and drummer Eric "E Ball" Walls.  Victor used his upright bass to full visual appeal, tossing it around above his head like a ragdoll even while playing it.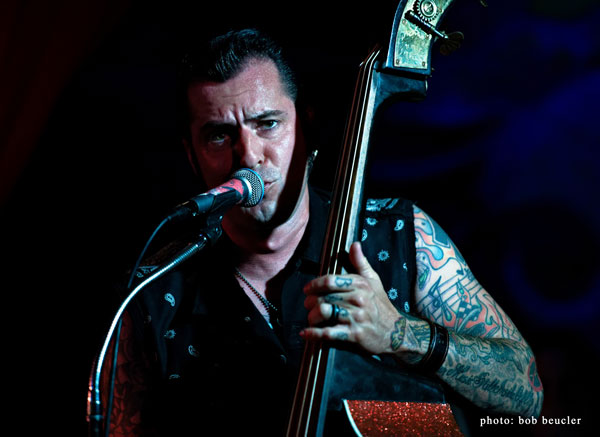 ---
The article continues after this ad
---
---
Tommy Koffin's guitar work and Eric Walls' drumming bring the punk: economical, tasteful and full of attitude.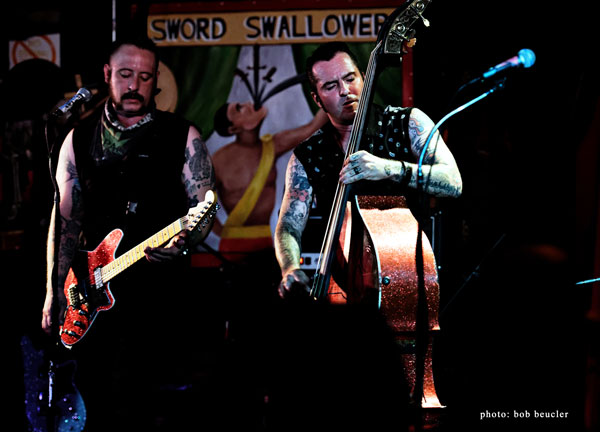 You can follow The Koffin Kats on Facebook, but according to their website, "the band likes to keep it 'old school' and suggests you check out their website at www.koffinkatsrock.com for all official information on news and tours.'
The Koffin Kats - Vic Victor (upright bass, lead vocals), Tommy Koffin (guitars, vocals), Eric Walls (drums, vocals).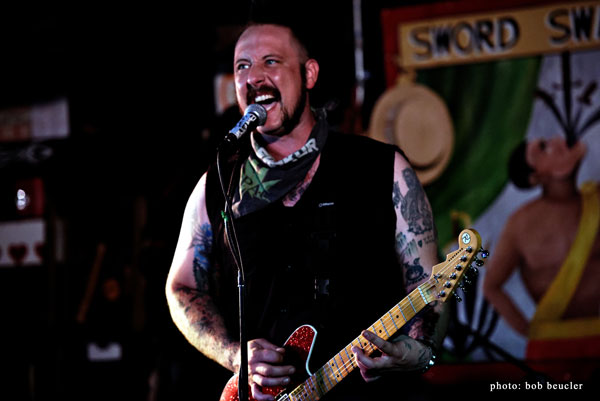 Text & photos: Bob Beucler, www.BobBeucler.com
Bob Beucler is a lifelong a musician and fan of rock photography who lives in central New Jersey.  You can see more of his photography at www.BobBeucler.com.
originally published: 2017-08-22 14:54:10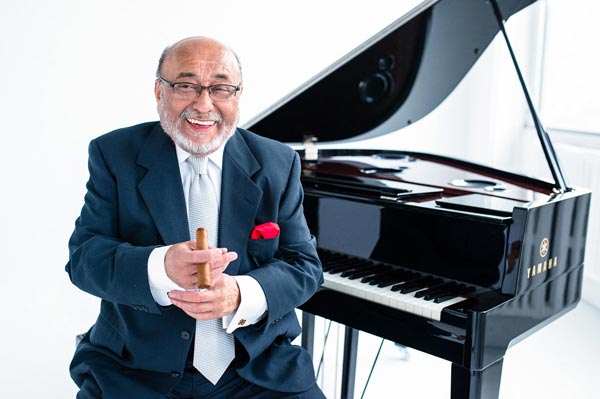 Mayo Presents Eddie Palmieri
(MORRISTOWN, NJ) -- Ten-time Grammy winner Eddie Palmieri, one of the finest jazz pianists of the past 60 years, performs at Mayo Performing Arts Center, Friday, March 23 at 8:00pm. Palmieri is a bandleader, arranger and composer of salsa and Latin jazz. His playing skillfully fuses the rhythm of his Puerto Rican heritage with the complexity of his jazz influences: Thelonious Monk, Herbie Hancock, McCoy Tyner as well as his older brother, Charlie Palmieri.  Tickets range from $29-69.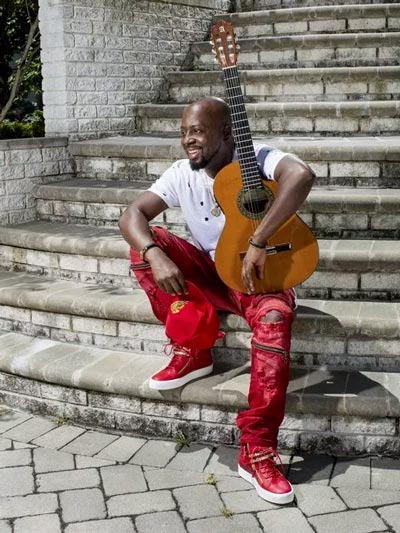 Wyclef Jean To Perform At Stone Pony During Asbury Park Music and Film Festival
(ASBURY PARK, NJ) -- Wyclef Jean has been added to the lineup for the Asbury Park Music & Film Festival (APMFF). Wyclef will perform on Saturday, April 28 at 9:30pm at the Stone Pony in Asbury Park, NJ.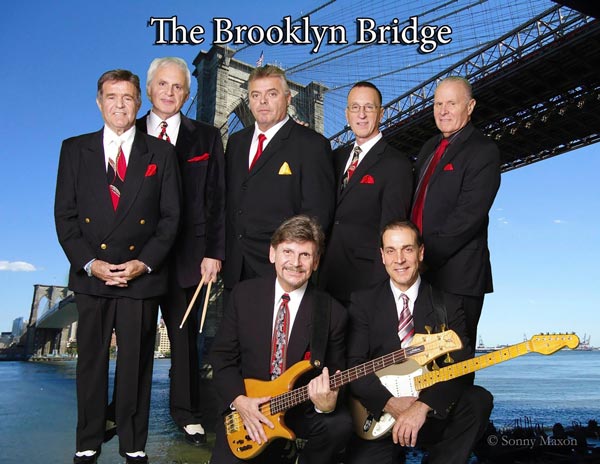 State Theatre Presents Golden Oldies Spectacular
(NEW BRUNSWICK, NJ) -- State Theatre New Jersey presents Golden Oldies Spectacular on Saturday, March 3, 2018 at 7:00pm. The concert features The Brooklyn Bridge; The Duprees; Shirley Alston Reeves, original lead singer of The Shirelles; The Marcels; The Capris; Cleveland Stills & The Dubs; Lenny Dell & The Demensions; and Frank Pizarro, former leader singer of Herb Reed's Platters.  Tickets range from $35-$85.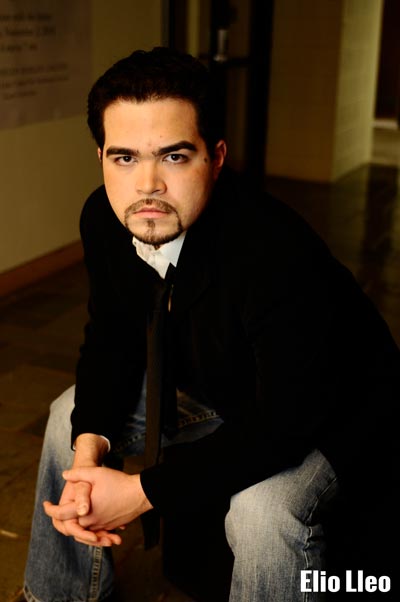 South Jersey Pops Ushers in the Dawn During Spring Concert
(CHERRY HILL, NJ) --  The promise of a new day has long inspired and motivated humankind. With that in mind, the South Jersey Pops, South Jersey's own Pops orchestra, pays tribute to new awakenings in a distinctly musical way with "Dawn Breaks," March 11, at Lenape High School in Medford. The group's Spring concert will cover hundreds of years worth of music, from Bach to the Beatles and beyond, celebrating the transition from dark to dawn.