By Bob Beucler
originally published: 02/09/2018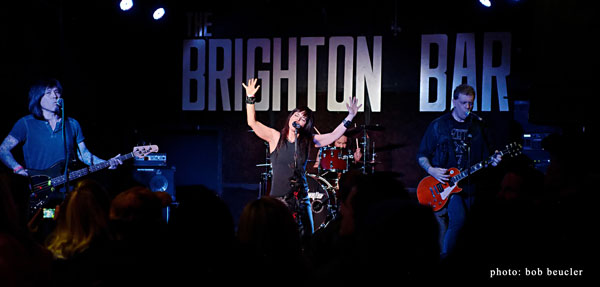 Spider Rockets brought its tight, punk-infused power rock to The Brighton Bar in Long Branch, NJ on Saturday, February 3rd, 2018, as part of a showcase of rock and metal acts hosted by New Jersey's own champion of the scene, Don Jamieson of That Metal Show fame.
Spider Rockets is a classic four-piece line-up that blasted through its set with strong chops and dynamic stage presence.  The group's aggressive brand of power rock is fronted by Helena Cos, whose roaring vocals are full of passion and emotion.  Her color palette is provided by guitarist Johnny Nap, bassist Jimmy Mui and drummer Dale Whitaker.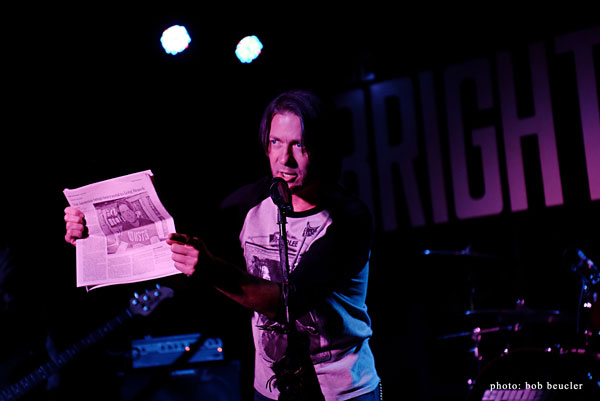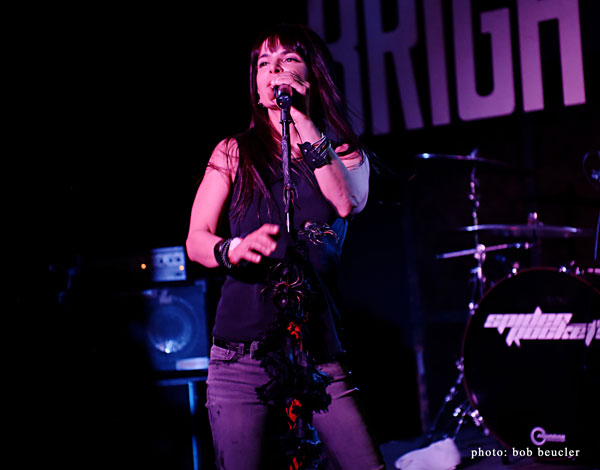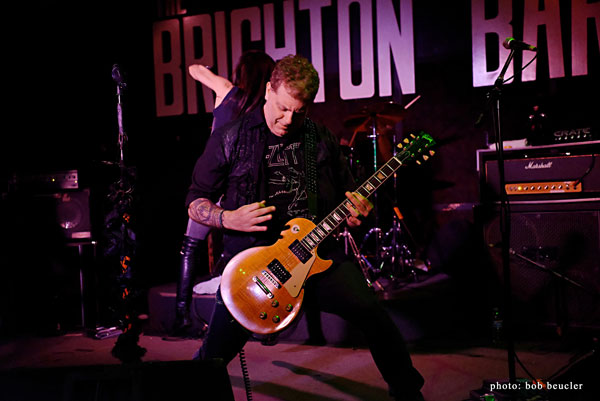 One can tell a lot about a player's equipment of choice, and Nap's rig is pure rock:  a Gibson Les Paul through a Marshall half-stack.  It screamed and his playing had a biting tone that was the gritty foil for Cos' melodic vocals.  Mui and Whitaker are perfect anchors for Cos and Nap: Mui being content to hang to his side of the stage and let Cos and Nap take the spotlight while he laid down thundering bass lines and provided backing vocals.  Whitaker is an exceptional rock and metal drummer who kept it solid, choosing to cut loose when the songs called for it.  There isn't a weak player in Spider Rockets; all are essential to the sound and attitude that the band has.  It's obvious that the band had put a lot of work into its music and its set - Spider Rockets is polished and pro.  
Spider Rockets: Helena Cos (vocals), Johnny Nap (guitar), Jimmy Mui (bass), Dale Whitaker (drums).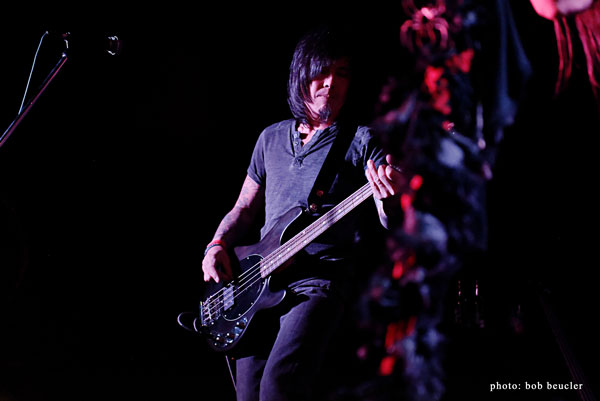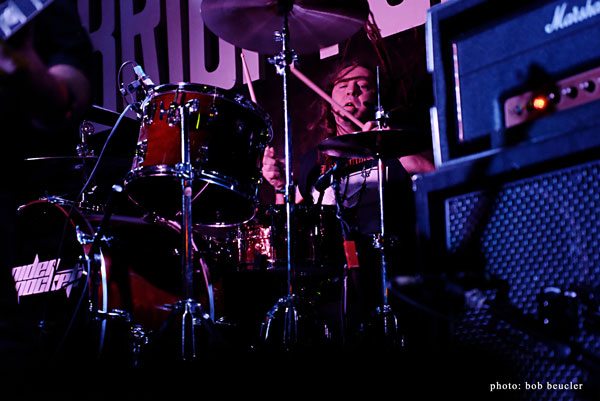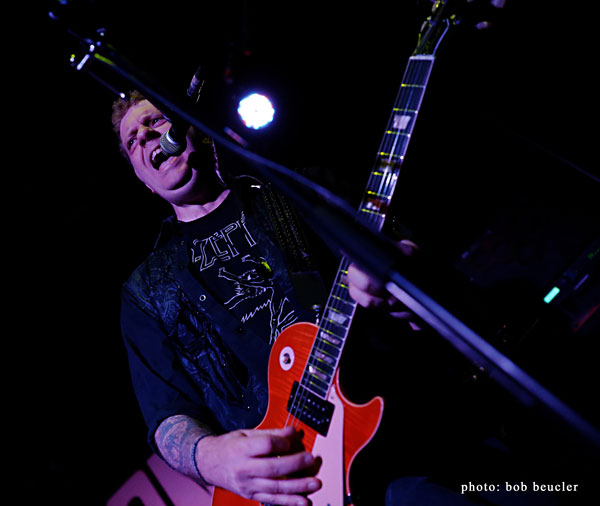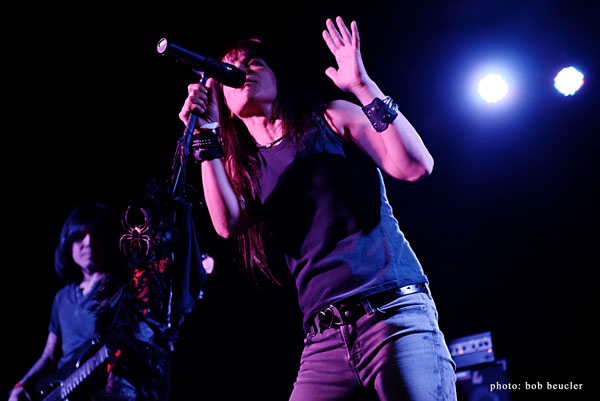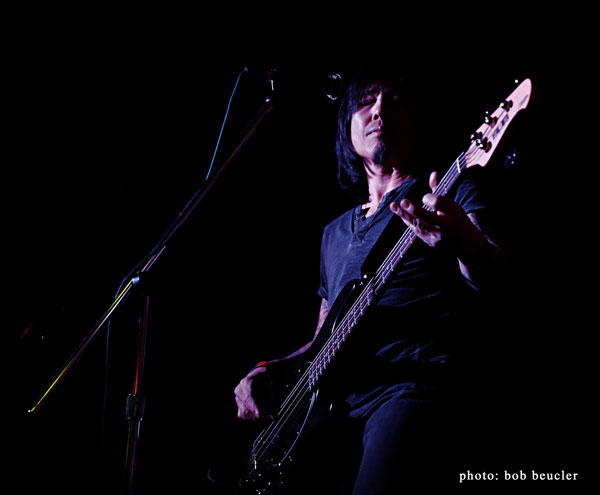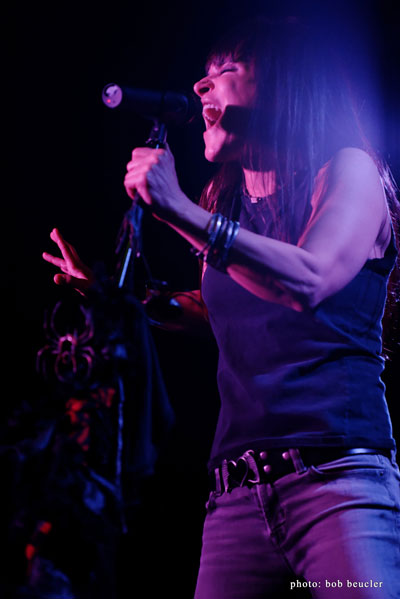 Text & photos by Bob Beucler. Bob is a lifelong a musician and fan of rock photography who lives in central New Jersey.  You can see more of his photography at www.BobBeucler.com.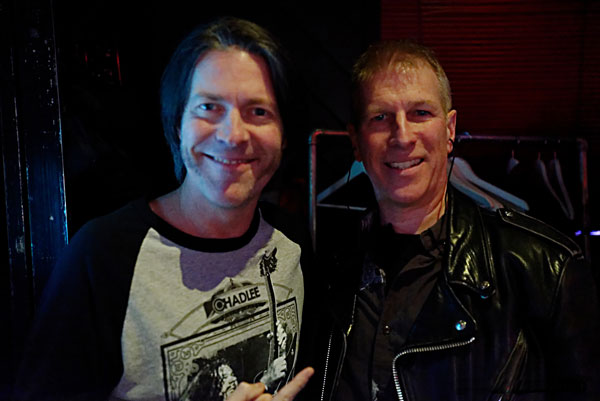 ---