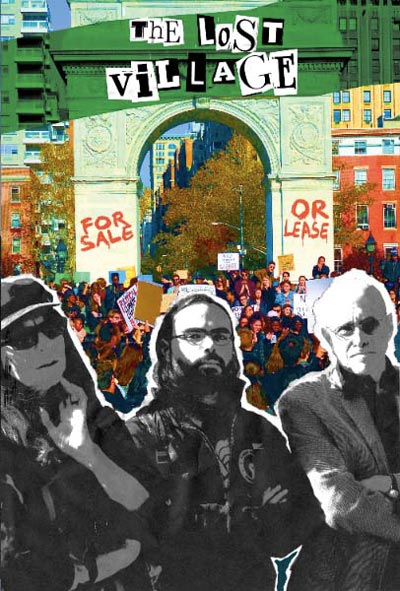 (NEW BRUNSWICK, NJ) -- The Rutgers Film Co-op/New Jersey Media Arts Center, in association with the Rutgers University Program In Cinema Studies, will present the New Jersey Film Festival Spring 2018 -- the festival's 36th Anniversary -  from January 26 through March 2, 2018. Showcasing new international films, American independent features, experimental and short subjects, classic revivals, and cutting-edge documentaries, the New Jersey Film Festival Spring 2018 will feature over 35 film screenings.
All the works screened, with the exception of four programs, are part of the New Jersey Film Festival competition and were selected by a panel of judges including media professionals, journalists, students, and academics. These judges selected the 23 finalists which will be publicly screened at the Festival. The finalists were selected from over 404 works submitted by filmmakers from around the world. In addition, the judges will choose the Prize Winners in conjunction with the Festival Director. Prize winners will be announced after the screenings on Sunday, February 11, 2018.
Over 30 films will have their New Jersey or Area Premiere (Middlesex County) screenings as part of the festival. Some of these include: Josphine Masaarella's gorgeous experimental film 165708; Mark Smith's touching animated short Two Ballons; Sven Werner's BAFTA winning surreal short The Inescapable Arrival of Lazlo Petushki; Max Sokoloff's gripping short Lockdown; Tiger Ji's captivating Lynchean short feature Pluto; Sacha Jenkins super-energetic feature documentary film Word Is Bond that celebrates the transformative power of hip-hop music; Roger Paradiso's documentary The Lost Village which is an indictment of the corporate take over of New York's Greenwich Village; two films by Dana Nachman The Final Show -- which stars Marion Ross of Happy Days fame -- and Washed Away – a short documentary on artist Brandon Anderton who creates sand mosaic masterpieces; James Lester's Getting Naked: A Burlesque Story -- an intimate and sexy documentary on New York City's neo-burlesque scene; John Hopkin's Bluefin – a beautiful environmental documentary about the endangered species; Douglass Clayton's film about the revitalization of Camden, New Jersey – Dovere for Camden; AO's Starlit – a romantic road drama with a number of twists and many, many others. 
The Spring 2018 Festival will also include two highly anticipated screenings of great contemporary Chinese films directed by Chen Kaige which will be free and open to the public. These two films Together (February 16) and Temptress Moon (March 2) are being co-sponsored by the Confucius Institute of Rutgers University. 
Also during the Spring 2018 season, the Rutgers Film Co-op/NJMAC will present the 29th anniversary of the United States Super 8 Film & Digital Video Festival -- the longest running, nationally recognized, juried 8mm Film/Video Festival in North and South America. Each of the three evenings (February 23+24) in Voorhees Hall #105, Rutgers University) will feature a different program of films from throughout the USA, Canada, and the world. Filmmakers are competing for many Best of Prizes. Prize winners are announced on the last night of the Festival and audience members will vote for their favorite film. The Super 8 Festival is open to works predominantly shot on either Super 8/8mm film, Hi8/8mm video and/or Digital Video. 
---
The article continues after this ad
---
---
As usual, the festival will have plenty of guest appearances by film directors, producers, and actors. Over 15 special guest appearances are already confirmed. All visiting directors will introduce their work and do a Question and Answer session after the screenings.
A complete festival line-up is available at www.njfilmfest.com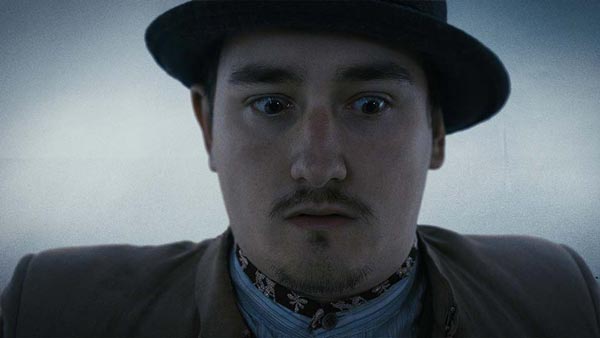 originally published: 2017-12-27 10:58:57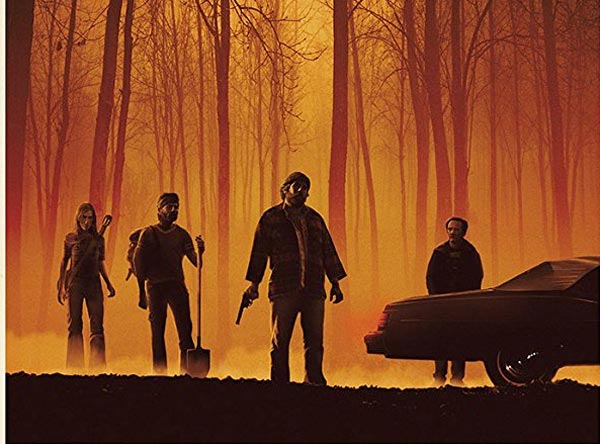 Bullitt County
Bullitt County by David McCracken opens the New Jersey International Film Festival Summer 2018 on Friday, June 1st at 7:00pm. In the psychological-thriller feature film, four buddies with a dark secret reunite after ten years for a bachelor party on the Kentucky Bluegrass Bourbon Trail.  When they discover that their favorite distillery has been turned into a winery, the newly sober groom, Gordie, seizes on an even better adventure: a search for a stash of buried Prohibition money deep in the woods of Bullitt County, Kentucky. His friends reluctantly join him on his quest, only to discover there's something much more dangerous than cursed treasure.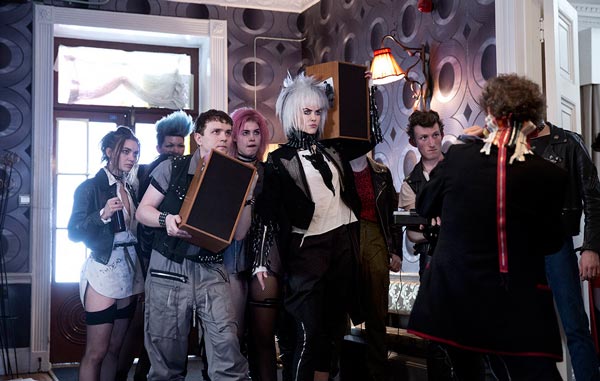 REVIEW: How To Talk To Girls At Parties
'Punk's not dead, it just smells that way!" So goes the old joke at the expense of that short-lived but impactful cultural movement that captured the imaginations of teenagers in the New York and London of 1977. Fifteen minutes into John Cameron Mitchell's adaptation of Neil Gaiman's short story we begin to get a whiff as pungent as the rotting corpse of Sid Vicious. This, folks, is a stinker!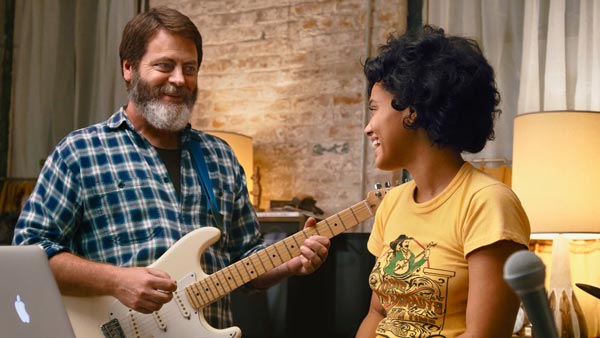 REVIEW: Hearts Beat Loud
The phrase "feel-good movie" tends to get an unfair rep these days. But Brett Haley and Marc Basch's Hearts Beat Loud is certainly not to blame for that. This make-believe tale of a father and daughter on the cusp of an empty nest transition has more sincerity and virtue than most films submitted for Oscar nods each year, and a lot of that is due to the script, the tone and the performances of its perfectly complementary cast.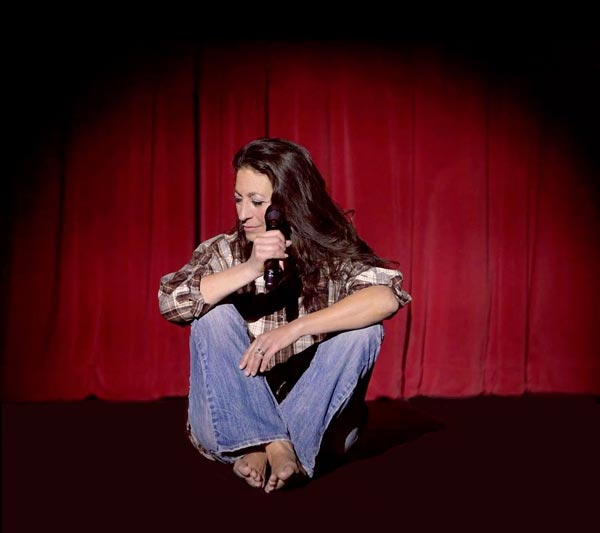 No One Can Hurt Me When I Sing
It's rare to get the chance to talk to actors portraying their own lives on screen, but Linda Chorney is no ordinary actor and her story is anything but ordinary.  In 2012, she became known as the artist who crashed the Grammy Awards.  Her story is now told in the film, When I Sing.