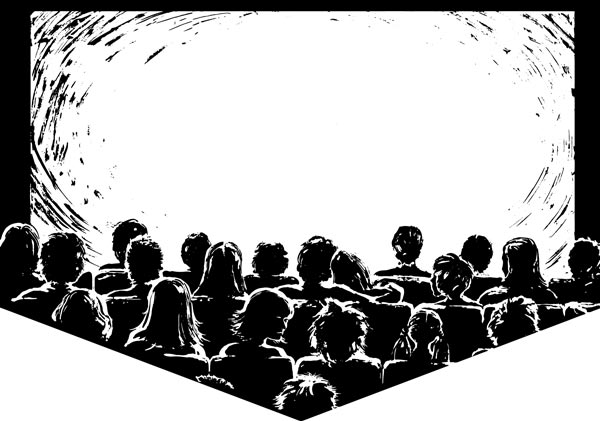 (NEW BRUNSWICK, NJ) -- The New Jersey Film Festival Fall 2017 showcases new international films, American independent features, animation, experimental and short subjects, and cutting-edge documentaries. The festival takes place on select Thursday, Friday, and Sunday evenings from September 15 to November 3 on the Rutgers University Campus in New Brunswick, NJ.  All total, the festival will feature over 30 film screenings. In addition, the festival has received over fifteen confirmed special guest appearances by film directors, artists, actors, and scholars. Visiting directors will introduce their work and do a question and answer session after the screenings.  Here is a look at the films being screen in September.
Friday, September 15 @ Voorhees Hall #105  7:00pm
Hitchhiking with a .357 Magnum – Jeremy Bryant  (Beatty, Oregon) Oregon. Summer 2015. Jeremy hitchhikes to his grandfather's funeral & back home. The trip spans 2 days and 420 miles. Jeremy hitchhikes with a .357 magnum. Will Jeremy make it to the funeral in time? And will people freak out about his gun? 2017; 10 min. With an introduction and Q+A session with Producers Thomas Francine and Dori Goikhman! 
Greeting In The Afternoon – Minwoo Song (Seoul, South Korea) - In this haunting, experimental film, a young woman who works at a bowling alley is visited by ghosts who pop in and out of her world. 2017; 15 min.
Hello Hello Hello: Lee Ranaldo: Electric Trim – Fred Riedel and Jerry Fried  (New York, New York) - An intimate and unique look at Lee's creative process as he collaborates with Jonathan Lethem, Sharon Van Etten, Nels Cline, and others in the making of a bold, new sound that is a lush and striking departure from Ranaldo's signature work. 2017, 76 min. With an introduction and Q+A session with Director Fred Riedel and Producer Jerry Fried!
---
The article continues after this ad
---
---
Sunday, September 17 @ Voorhees Hall #105  7:00pm 
Lou – Miguel Garzon Martinez (Los Angeles, California)  - In this touching short film, a man concerned with pleasing others has to deal with an unspeakable tragedy. 2017; 6 min.
Melody Makers – Leslie Ann Coles  (Woodbridge, Ontario, Canada) - A rock-doc that traces the birth of rock n' roll journalism in the 1960s, when Melody Maker magazine, the forerunner to Rolling Stone, became a pop culture phenomenon.  Radiating with the energy of the time, the magazine gave space to now-legendary bands, and opened its offices to musicians who arrived, with their unreleased tracks in hands, to be interviewed by the editors and journalists who made Melody Maker a must-read for every rock fan.  Capturing an evolutionary period in the history of rock n' roll, this documentary features interviews with journalists, musicians, and others who worked behind the scenes, and who witnessed both the spectacular rise and the dramatic fall of Melody Maker. 2017; 97 min. With an introduction and Q+A session with Director Leslie Ann Coles!  
Friday, September 22 @ Voorhees Hall #105  7:00pm
Page One – Don P. Hooper (Brooklyn, New York)  - When veteran actor Abel Worthy suspects real danger on his latest film set, bloodthirsty creatures force him to step into the role he was destined to play. 2017; 8 min. With an introduction and Q+A session with Director Don P. Hooper and Producer LeMar McLean!
The Golden Five – Goran Trenchovski (Skopje, Macedonia) - Director Goran Trenchovski returns to a dark chapter in the history of his native land of Macedonia, in this intimate feature film about the bonds of friendship, tested by unacknowledged acts of betrayal. The film centers on the lives of three loyal friends, Maki, Kata and Jiji, who believe in their youthful ideals. When Maki is murdered, along with four other students, during a period of communist liquidations, his murder remains unsolved.  Half a century later, a witness and a researcher, named Alavantie, returns to his homeland with the "Golden Five" dossier. The secrets he reveals will upend Kata's and Jiji's lives. In Macedonian, subtitled. 2016; 83 min. With an introduction and Q+A session with Director Goran Trenchovski!
Sunday, September 24 @ Voorhees Hall #105  7:00pm
Riverkeeper – Sara Leavitt (Brooklyn, New York)  - In this short documentary, Captain Bill Sheehan, the founder of Hackensack Riverkeeper, who has dedicated his life to preserving and protecting the New Jersey Meadowlands, takes the viewer on a ride through areas of the Meadowlands that visitors never see—the long polluted and ignored "swamp" that is now a thriving, industrialized ecosystem and a haven for birds and wildlife. 2017; 9 min. With an introduction and Q+A session with Director Sara Leavitt!
Saving The Great Swamp: Battle to Defeat the Jetport – Scott Morris (Chatham, New Jersey) - In 1959, a successful grassroots effort was launched to defeat a plan to build the world's largest jetport on 10,000 acres of wetlands in the heart of New Jersey.  Director Scott Morris retraces the extraordinary, 9-year-long fight to save the Great Swamp, a fight that began in a New Jersey high school, and was finally resolved by an Act of Congress in 1968.  The battle to protect the Great Swamp is now seen and studied as a model for the environmental activism today, and the story has not been told in depth until now. Narrated by Blythe Danner. 2016; 64 min. With an introduction and Q+A session with Director Scott Morris and Producer Larry Fast!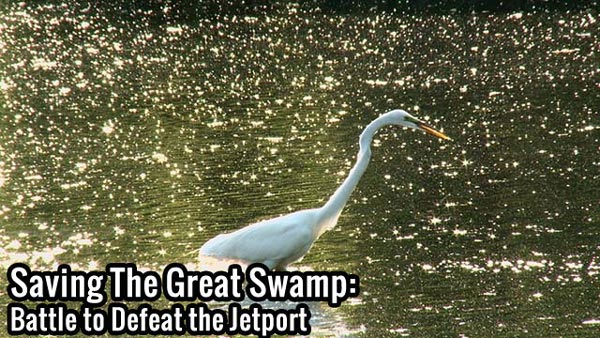 Thursday, September 29 @ Ruth Adams Bldg. #001  6:00pm
Dreams That Money Can Buy – Hans Richter - The ultimate Dada/Surrealist cinematic experience. Dreams That Money Can Buy brings to life the dreams of seven people who find themselves in the office of a mind-reading psychiatrist.  When he looks into their eyes he sees the reflected images of their unconscious worlds.  These visions are then manifested on the screen, in saturated, surrealist colors, and are based directly on the drawings, paintings, and scripts of six leading modern artists: Man Ray, Max Ernst, Alexander Calder, Fernand Leger,

Marcel Duchamp, and Hans Richter.  1946; 80 min.