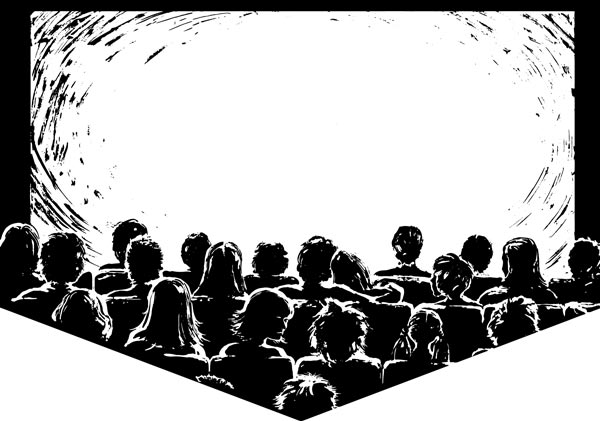 The New Jersey Film Festival runs now through November 3rd at Rutgers University in New Brunswick.  Showcasing new international films, American independent features, animation, experimental and short subjects, and cutting-edge documentaries, the New Jersey Film Festival Fall 2017 will feature over 30 film screenings. The Festival will run on select Thursday, Friday and Sunday evenings.
In addition, over fifteen confirmed special guest appearances by film directors, artists, actors, and scholars to the New Jersey Film Festival Fall 2017! All visiting directors will introduce their work and do a Question and Answer session after the screenings. Here is a look at the screenings taking place in October and November:
Sunday, October 1 @ Voorhees Hall #105  7:00pm
Siamo La Fine Del Mondo (We Are At The End Of The World) – Guglielmo Poggi  (Rome, Italy) Two young lovers, who will do anything possible to be together, decide to record the progress of their romance on a smartphone that live streams to thousands of spectators. But can their love last in an age when everyone is oversharing the intimate details of their lives with strangers?  In Italian, subtitled. 2017; 15 min
Life by the Landfill – Chiara Bellini  (Rome, Italy)  - An inspiring documentary about the environment of a great world city, and a determined group of activists, who took on the notoriously mismanaged system of trash collection in Rome.  Battling with politicians and private companies, this citizens' group brought a criminal system to light, exposing how rooted it was in a web of corruption.  In their demand for better governance, they proved victorious. In Italian, subtitled.  2016; 57 min.  Co-Sponsored by the Rutgers University Italian Department.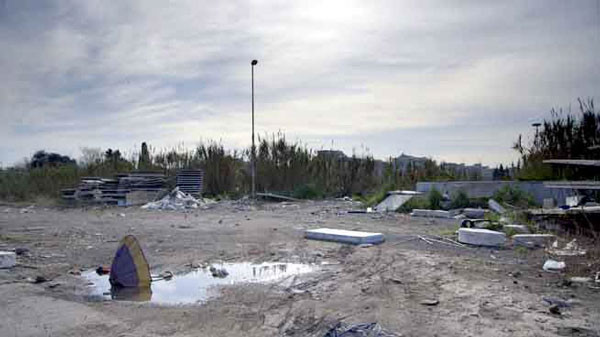 ---
---
The article continues after this ad
---
---
Friday, October 6 @ Voorhees Hall #105  7:00pm
Stowaway – Kenneth Anderson (New York, New York) - In this short comedy, a woman secretly embarks on a voyage at sea. 2017; 5 min. With an introduction and Q+A session with Director Kenneth Anderson. 
Swiped Right – Dana Marisa Schoenfeld (Nutley, New Jersey) - Ava, a successful woman over forty who hasn't found love, decides to join an online dating service to satisfy her libido, until she meets Angelo, who doesn't quite meet up to his provocative profile name. 2017; 21 min. Intro and Q+A session with much of the cast and creative team! 
You Have A Nice Flight – Jimmy Dinh (Los Angeles, California)  - If you have ever sat down into your airplane seat, and found yourself grimacing as the flight attendant cheerily wishes you a nice flight, while you try, without avail, to find an extra scintilla of legroom, then this is the feature-length comedy for you. When a young man from Vietnam takes an international flight that goes awry very quickly, the cultural clashes that ensue is guaranteed to have you rolling on the floor—and maybe in the aisles--with laughter.  2017; 97 min.
---
Sunday, October 8 @ Voorhees Hall #105  7:00pm
Soup – Sharon Chetrit  (Tel Aviv, Israel) - On an ordinary day, with ordinary domestic tasks, a pregnant woman makes a pot of soup in her kitchen, when she is overcome by frightening illusions brought on by birth pangs.  In Hebrew, subtitled  2016; 28 min. 2016; 26 min. Intro and Q&A with Director Sharon Chetrit.
The Little Dictator – Nurith Cohn (Jerusalem, Israel) - Professor Yossi Kleinmann is an underappreciated history professor who lectures about totalitarian regimes. During a Sabbath weekend, celebrating the 90th birthday of his wife's grandmother, a Holocaust survivor, he suddenly finds himself in an unexpected situation which forces him to confront history, his family, and himself. In Hebrew, subtitled  2016; 28 min. 
Painless – Jordan Horowitz (Brooklyn, New York) - Born with a rare condition that leaves him alienated and unable to feel physical pain, Henry Long becomes obsessed with finding a cure. A need for normalcy leads him down a dark path where he must decide if finding a cure is worth paying the ultimate price. 2017; 81 min.
---
Thursday, October 12 @ Ruth Adams Bldg  6:00pm
American Experimental Films - Discover a wide array of American experimental films from the 1940s through the 1960s.  Tonight's program will feature films by Sidney Peterson, Storm de Hirsch, Marie Menken, Andy Warhol, and others. 80 min.Co-Sponsored by the Rutgers University American Studies Department.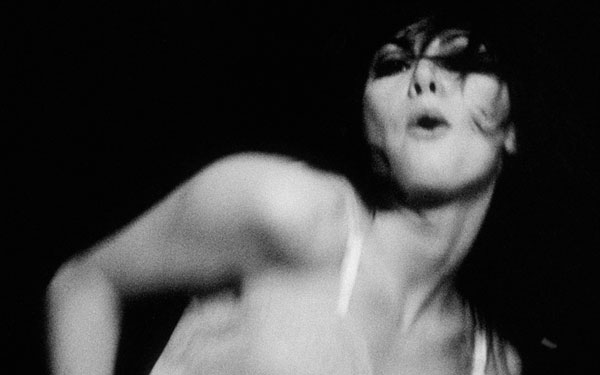 ---
The Best of the Summer - 2017 New Jersey International Film Festival takes place October 13-14 & October 20 
Friday, October 13 @ Voorhees Hall #105  7:00pm
First Bloom – Tingting Liu (Nanjing, Jiang Su Province, China) - This lovely animated film tells the story of the budding freindship between a servant and a princess in ancient China.  2017; 5 min. Co-sponsored by the Rutgers University Confucius Institute!
Kedi –  Ceyda Torun(Istanbul, Turkey) - Hundreds of thousands of cats freely roam the streets of Istanbul, Turkey's capital city.  Wandering in and out of people's lives, they are an essential part of the small neighborhoods that make up the daily life of the city. Claiming no owners, the cats of Istanbul live between two worlds, neither wild nor tame — and they bring joy and purpose to the caretakers who feed and look after them. Filmmaker Ceyda Torun presents endearing and intimate portraits of eight such cats and their caretakers. Closely following along, as the cats nimbly navigate their way through Istanbul's streets, this tender-hearted documentary presents the city through the eyes of its most free-spirited citizens: its felines.  In Turkish, subtitled. 2017; 80 min.  A Benefit Screening for the Scarlet Paws Animal Welfare Network (SPAWN)! 
---
Saturday, October 14 @ Voorhees Hall #105  7:00pm
Ravens – Jennifer Perrott (Annandale, New South Wales, Australia)  - When a young girl's father returns unexpectedly from war, his volatile state makes it difficult for the family to reconnect.  His young daughter begins to project her anxieties onto a pair of ravens, who are vigilantly defending their nearby nest, and who become a catalyst for the troubled family's journey from crisis to healing. 2016; 22 min. 
Emma – Juan Pablo Martinez (Buenos Aires, Argentina) - In this touching and meditative feature film, Juan works in a coal mine in Patagonia, Argentina. Anna, a young Polish woman, finds herself alone, after her husband, the only person in the country she knew, suddenly disappears. In their own ways, Anna and Pedro both live isolated from everyone and everything.  When a car accident unexpectedly brings them together, they begin, very slowly, to build a relationship. Perhaps their loneliness and disconnection from the world will allow them to save each other. In Spanish and Polish, subtitled. 2017; 76 min.
---
Friday, October 20 @ Voorhees Hall #105  7:00pm
Passaic – Douglas Underdahl (Millburn, New Jersey)  - The son of an investigative journalist stumbles upon his late father's last unsolved case – a murder that tore apart the gritty town of Passaic, NJ – and he needs to decide if he will dig back into the decades-old crime, to discover the truth behind the tragedy, in order to better understand his father and, ultimately, himself. Based on a true story. 2017; 15 min. With intro and Q+A session with Director Douglas Underdahl.
Levinsky Park – Beth Kruvant (South Orange, New Jersey) - No country has been more historically indebted to refugees than Israel. Yet, in the Levinsky Park neighborhood of Tel Aviv, a community of sub-Saharan African refugees seeking freedom in a strange new country has found itself in a vexing clash between two cultures. The film provocatively ventures into the lives of the denizens of Levinsky Park, incisively capturing the mixed feelings of resentment, apprehension, and acceptance on the part of the established Jewish community along with the exhilaration and anxiety felt by the newest residents. In English and Hebrew, subtitled. 2016; 66 min. Intro & Q+A session with Director Beth Kruvant.
---
Friday, October 27 @ Voorhees Hall #105  7:00pm
The Wedding Banquet (Ang Lee) - A gay New Yorker stages a marriage of convenience with a young woman to satisfy his traditional Taiwanese family, but the wedding becomes a major inconvenience when his parents fly in for the ceremony. Director Ang Lee came to international prominence with this warm-hearted comedy, which centers on the farcical confusion that emerges from this deception. Gao Wai Tung (Winston Chao) has never shared the truth about his sexuality with his family, and hopes to disguise his long-term relationship with his lover Simon by marrying Wei-Wei, a young artist who's only it for the green card. Never patronising his characters, Ang Lee combines comedy, both subtle and raucous, with acute social asides.  FREE ADMISSION!
---
Friday, November 3 @ Voorhees Hall #105  7:00pm
Eat Drink Man Woman (Ang Lee)  - This Taiwanese drama centers upon the relationships within a Taipei family. The father is a master chef who's lost his sense of taste. His wife died so now he lives amongst his three grown daughters. All three really want to get on with their own lives. The oldest daughter Jen, is a school teacher adept at hiding her feelings after she suffered a bad love affair in college. Kien who works for the national airline as a senior executive has just put all her savings into a new apartment. Young Ning is in school and works at a fast-food joint. She is getting involved with her best friend's boyfriend. Life within the family gets more tangled when Chu marries Madame Liang, the single mother next door. Ang Lee's generational comedy offers filmgoers a tasty cinematic treat. In Mandarin, subtitled. 1994; 123 min. Co-sponsored by the Rutgers University Confucius Institute. FREE ADMISSION!
---
For more on the NJ Film Festival visit www.NJfilmfest.com