originally published: 04/06/2017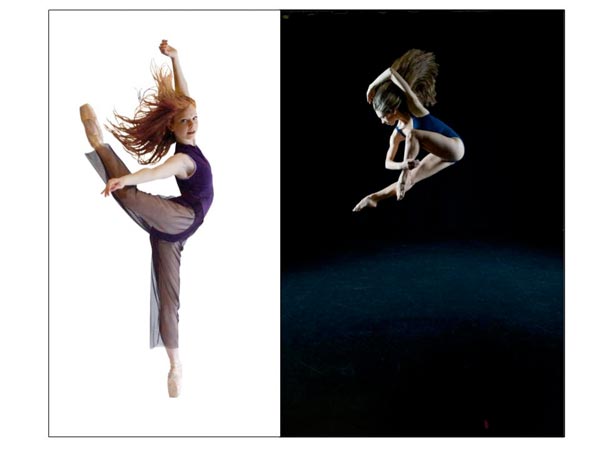 (SUMMIT, NJ) --  This weekend, the east coast meets the west coast when New Jersey Dance Theatre Ensemble (NJDTE) hosts the dancers of Northern California Dance Conservatory (NCDC) for a weekend of collaborative master classes and performances at NJDTE in Summit, NJ.
"We look forward to welcoming the talented dancers of NCDC to our home for this bi-coastal exchange. It's inspiring to collaborate with a like-minded organization who shares the similar vision of providing the highest caliber of pre-professional training, access to master artists and choreographers, and performance opportunities to the next generation of dancers." NJDTE Artistic Director Nancy Turano said. "I am excited to have our dancers share the studio and build relationships with the phenomenal NCDC dancers, and look forward to developing this valuable bi-coastal partnership into the future.
NCDC Artistic Director Jen Bradford agrees. "The dance world is very small, and Nancy and I feel it is important to facilitate dialogue and build relationships between young dancers that might bloom into opportunity, friendship and support," she said.
NJDTE and NCDC dancers will attend master classes with renowned international dance artists, including Francesca Harper, Francois Perron and Bradley Shelver, at NJDTE and at Pearl Studios in NYC. The companies will also present a sharing of their repertory followed by a meet-the-artists reception on Saturday, April 8 at NJDTE. For more information and to RSVP, please contact Corey Bliss at cbliss@njdte.org.
ABOUT NJDTE: New Jersey Dance Theatre Ensemble celebrates over 48 years of excellence as a pre-professional training school and performing company. Since its inception in 1969, NJDTE has maintained a successful dance curriculum with an unparalleled outcome of artistic excellence. The Ensemble provides mentorship programs and access to master artists and choreographers as role models, providing a network for the dancers to succeed as performing artists in higher education and as professionals in the field. An esteemed advisory panel of the country's most inspired dance artists supports the Ensemble. Throughout the year, a full schedule of classes in ballet, modern, pointe and contemporary dance for dancers ages 5 -18 are taught by faculty from prominent companies and schools, including the Paris Opera Ballet, Limón Dance Company, Alvin Ailey American Dance Theater, David Parsons and Lar Lubovitch, among others. NJDTE's MIP® & MIP2® programming offers advanced contemporary and improvisational skills in New York City for dancers ages 15-23. The Ensemble annually premieres new works by innovative artists-in-residence with its AiR® Program, and maintains a diverse repertory by renowned choreographers. The company also offers continuing support for its alumni with employment opportunities as NJDTE staff members and guest artists. NJDTE alumni have danced with renowned national and international companies, including Houston Ballet, National Ballet of Canada, Complexions Contemporary Ballet, Sacramento Ballet, Ballet Hispanico, Metropolitan Opera Ballet, New Jersey Ballet, RIOULT, Momix, Carolyn Dorfman Dance, Dance NOW! Miami, Nimbus Dance Works, ABT II, and Cas Public (Montreal).
---
The article continues after this ad
---
---
ABOUT NCDC: Northern California Dance Conservatory celebrates 10 years of the highest-level pre- professional training for aspiring professional dancers in the Sacramento region of California. Led by Artistic Director and Founder Jen Bradford the company offers a rigorous pre-professional training program, opportunities for national and international performances, exchanges and collaborations, and opportunities to dance repertoire by the most reputably established and innovative emerging choreographers in the dance world. The Company has toured internationally to France, Germany and Austria and been invited to perform at prestigious festivals such as Jacobs Pillow Inside Out Stage and Dance Under The Stars choreography Festival. NCDC Alumni are dancing with numerous acclaimed companies around the world including Batsheva, Royal Swedish Ballet, San Jose Ballet, Hagan Ballet, Eugene Ballet, The Rockettes, Regensberg Ballet. Alumni have gone on to continue their studies at The Julliard School in NYC, Berlin Ballet School in Germany, Arnem in the Nederlands, the Place in London and SUNY Purchase in NYC to name a few.
PHOTOS: (LEFT) NCDC dancer Madeline Bertoy. Photo by Tim Engle. (RIGHT) NJDTE dancer Marissa Millwater. Photo courtesy of New Jersey Dance Theatre Ensemble.