originally published: 05/02/2016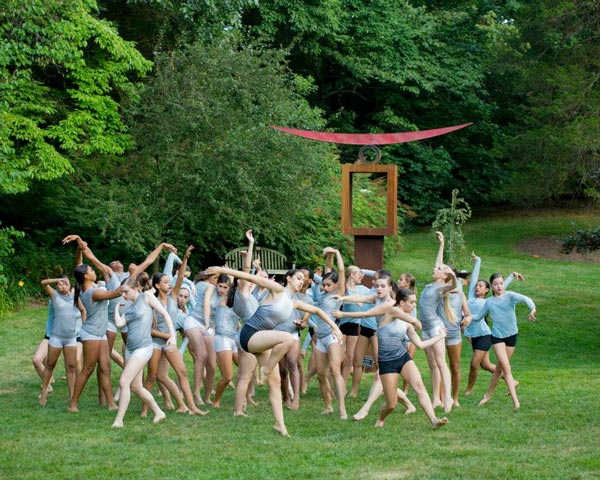 (SUMMIT, NJ) -- This summer, two Summit-based nonprofit organizations, New Jersey Dance Theatre Ensemble and Reeves-Reed Arboretum, join together to present the INKUBATE® dance installation performance series. The collaborative endeavor provides choreographic residencies at NJDTE's new 8,800 square foot facility for contemporary dance artists, and culminates in three outdoor performances at the Arboretum on June 22, July 27 and August 31.
During their NJDTE residencies, the curated INKUBATE® dance artists and choreographers investigate movement in a think-tank that enables them to grow their ideas into a body of work. In turn, these artists give back by choreographing and/or performing at one of the site-specific INKUBATE® dance events.
"The vision is to make INKUBATE® a renowned summer dance festival and to establish Summit as a destination for dance and culture in the region." NJDTE Artistic Director Nancy Turano said.

On June 22, emerging contemporary choreographers including Patrick Coker of Jessica Lang Dance in New York City will interact with and highlight the 5,000 acres of Reeves-Reed Arboretum's various landscapes through a series of intimate duets and trios. NJDTE alumni and 2016 AiR® Program choreographers-in-residence Samuel Asher Kunzman of Peridance Contemporary Dance Company and Juilliard School graduate Magdalyn Segale will also perform new works in the installation.
On July 27, Turano will collaborate with Val Vigoda, an accomplished electric violinist, to present a new work that explores the interplay of live music with the sounds of nature, along with aesthetic sculptural movement. The performance will feature approximately 35 pre-professional dancers ages 13-17 from NJDTE's Summer Dance Intensive.
For the final performance on August 31, master guest choreographer Elizabeth Roxas, a legendary dancer with Alvin Ailey American Dance Theater, will create an imaginative work inspired by new water sculptures commissioned by the Arboretum, with movement that reflects the flow and power of water. A multigenerational cast of professional and pre-professional dance artists from NJDTE and will collaborate with Roxas for this installation.
---
The article continues after this ad
---
---
In 2015, NJDTE & Reeves-Reed Arboretum successfully collaborated to present the first installment of INKUBATE® with "After the Rain," a one-hour original site-specific dance installation work at the Arboretum. Performed by over 35 NJDTE dancers and Shannon Gillen's VIM VIGOR dance theater company from New York City, it received a tremendous response from an audience of approximately 150 arts enthusiasts from the New Jersey and Summit area communities.
Turano & Reeves-Reed Arboretum Executive Director Frank Juliano's vision for 2016 is to develop a comprehensive festival that creates a connection between nature and art as moving human sculptures. Each performance is a participatory event, inviting theattendees tomove within and through the garden locations. The audience thereby becomes a part of the Arboretum's unique natural landscape, enhancing the open space with three-dimensional human movement.

 
Photo: Maryanne Teng Hogarth