originally published: 04/28/2017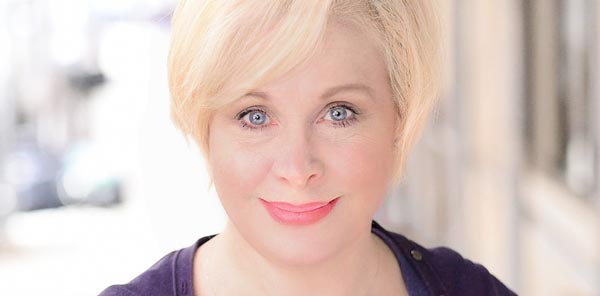 What does a single woman "of a certain age" need most?
Not so fast! The answer may not be the obvious—at least, that's the premise of Curvy Widow, Bobby Goldman's autobiographical musical play, at George Street Playhouse in New Brunswick from May 2 through May 21. Highly-regarded singing actress Nancy Opel appears in the title role.
The sex-charged comedy was inspired by the playwright's experiences after her husband—writer James Goldman (The Lion in Winter, Follies)— died suddenly. At 50-something, the attractive widow turned to dating to fill the real or imagined void in her life. This process, unpredictable under the best of circumstances, led her to a life-altering insight that she had not expected.
Goldman originally told this story in a straight solo play; Cybill Shepherd played Bobby in a San Francisco production in 2008. But the project has evolved considerably since then, and it now includes a full cast and a musical score.
Opel starred last year when the updated version was presented at the North Carolina Stage Company in Asheville.
---
The article continues after this ad
---
---
The actress said she did a reading of the play before it was a musical.
"I didn't hear too much after that," she said, "but then it came to life again as a musical—obviously with a similar story, but with all kinds of great music attached to it."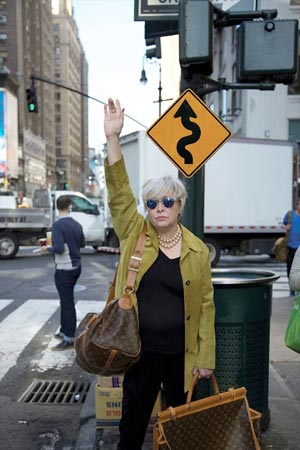 The lyrics and melodies by Drew Brody made a big difference, Opel said: "Now we have something really relatable. A lot of people can understand Bobby's point of view and her state of mind.''
Opel said she thinks the addition of music has added a kind of vulnerability to the Bobby Goldman character that might not have been a part of the earlier version.
Bobby's circumstances are not unique, the actress said. "What is common for women of a certain age is that they find themselves widowed, or they find themselves suddenly alone, but rather than being lonely it's that they have been taking care of other people for so long that the hole in their lives is that they're missing that. They're not really paying attention to their own sense of what they need for fulfillment.''
This is the journey of Bobby Goldman in this play: "She thinks she's lonely, that she needs a certain thing, but she finds her way to a place where she says, 'I'm creating a life for myself, and I like the way I am.''
Can Nancy Opel identify with that?
"Absolutely, I can! I'm of 'a certain age,' and I'm single. And I have certainly experienced the dating scene, experienced being on my own, and learned to enjoy my 'singleness,' I guess you'd say.''
That theme is fixed, but the play is still evolving, Opel said, with several new songs and new scenes.
"There's definitely been, to our minds, significant change as well as a change for the better,'' she said. "You can have change for change's sake, but that's not where we're going. We're sure-footed about the things that are changing."
One thing that has not changed since the Asheville production is the name of the director: Peter Flynn, who has overseen dozens of productions on New York and regional stages and is director of musical theater for the Stella Adler Studio for Acting.
"Not only is he a really good and thoughtful and innovative director,'' Opel said,  "he's also very good dramaturgically. He's really good at keeping us on track in terms of our story telling. We rely on him a lot for that.
"It's easy, especially when there's music, for people to get caught up in the lyrics of a song and go down a garden path instead of staying focused on what is the story we are trying to tell.''
Nancy Opel, a Julliard-trained singer, has performed on and off Broadway and in regional theaters. When she is not singing and acting, she is sometimes engaged in coaching others who want to sing and act professionally—mostly young performers, but also some who have made it to the Broadway stage.
She offers a master class that she calls "Fearless Voice," an amalgam of what she has gleaned from three significant voice coaches in her own life and what she absorbed at Julliard.
"I show how you can use these techniques in making your singing better,'' she said, "learning to sing different genres seamlessly, keeping your voice healthy so you can sing eight shows a week.''
An important aspect of this coaching seems to be removing the anxiety from the performance experience and replacing it with confidence.
"So many times, especially with young singers, you can see in their eyes when they're about to sing a high note that they get nervous,'' Opel said.
"I have often said that I would quit show business if I worried about the sound that would come out of my mouth. I want my singing voice and my interpretation of the music to take care of itself.
"People are fussy and nervous about their voices. I try to make it so that you feel like you've got the strength and versatility to sing whatever comes your way without having to worry about it.''
The writer blogs at charlespaolino.com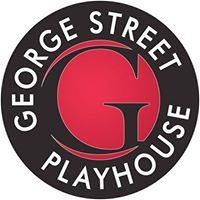 Curvy Widow runs May 2 - May 21 at George Street Playhouse
9 Livingston Avenue, New Brunswick, NJ
For more information visit www.georgestreetplayhouse.org
---
For more by Charles Paolino, visit his blog.
---