By Gary Wien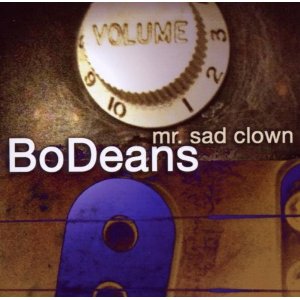 Personally, I thought 2010 was an incredible year for music - and especially local (NJ) music as this list implies. Unlike many people, I no longer do lists of national and local artists. Since my online radio station (ThePenguinRocks.com) plays the locals alongside national artists I felt this list should treat them the same as well.

Let's hope creating a list for 2011 is as difficult as it was this year. There are TONS of great discs that I could have included!

TOP 20 RECORDS OF 2010

1) The Bodeans - "Mr. Sad Clown"
2) Keith Monacchio - "The Long Evening"
3) Tommy Strazza - "The Model Citizen LP"
4) US Rails
5) The Gaslight Anthem - "American Slang"
6) Three Hour Tour - "Looking for Tomorrow"
7) ProXima - "Lost Blood In Paris"
8) The Amboys - "Everything Between the Moon & the Sun"
9) Painkiller Hotel - "Afterglow"
10) Lost In Society - "Eastern Empire"
11) April Smith & the Great Picture Show - "Songs for a Sinking Ship"
12) Jon Caspi and the First Gun - "Strange Situation"
13) The John Bryne Band - "After the Wake"
14) Ben Arnold - "Simplify"
15) George Wirth - "The Last Good Kiss"
16) Anthony D'Amato - "Down Wires"
17) Shoebox Letters - "Damaged Goods"
18) Sky Parade - "Intoxicated"
19) Josh Ritter - "So Runs the World Away"
20) Status Green - "Cheap Sunglasses"

---
Gary Wien has been covering the arts since 2001 and has had work published with Jersey Arts, Elmore Magazine, Princeton Magazine, Backstreets and other publications. He is a three-time winner of the Asbury Music Award for Top Music Journalist and the author of Beyond the Palace (the first book on the history of rock and roll in Asbury Park) and Are You Listening? The Top 100 Albums of 2001-2010 by New Jersey Artists. In addition, he runs New Jersey Stage and the online radio station The Penguin Rocks. He can be contacted at gary@newjerseystage.com.
---