By Gary Wien
originally published: 09/29/2016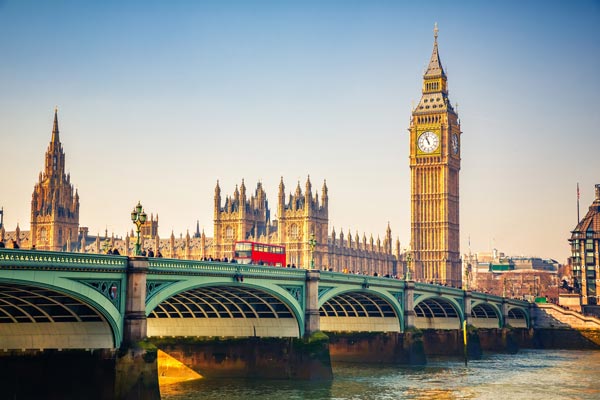 The Music of the Knights brings songs by three musical legends (Sir Andrew Lloyd Webber, Sir Elton John, and Sir Paul McCartney) on stage for a truly magical night.  In addition to all being Knights, they all have an Academy Award and multiple Grammy Awards as recognition of their wonderful careers that have spanned decades.  The show, designed by vocalist Scott Coulter, comes to Bergen Performing Arts Center (BergenPAC) on Friday, October 14.  Kelli Rabke will share the stage with Scott as she has done for many of his touring shows like Blockbuster Broadway!
Originally from West Orange, NJ, Rabke is best known for Broadway performances as the Narrator in Joseph and the Amazing Technicolor Dreamcoat and Eponine in Les Misérables. But before those productions, her first breakout role was Dorothy in Paper Mill Playhouse's The Wizard of Oz and she would later return to Paper Mill to originate the role of Yonah in Children of Eden.
Rabke took a decade off to start and raise her family, only returning to the stage a few years ago when Coulter asked her to be part of a show called Broadway Originals.  That show featured people performing songs from shows in which they originated a character.  That performance not only got her back on stage in front of the public, but led to the development of her own cabaret show, No Place Like Home.  Her show made its debut in the Cabaret space at BergenPAC before moving to 54 Below in New York City.  It has since gone on to have a life of its own.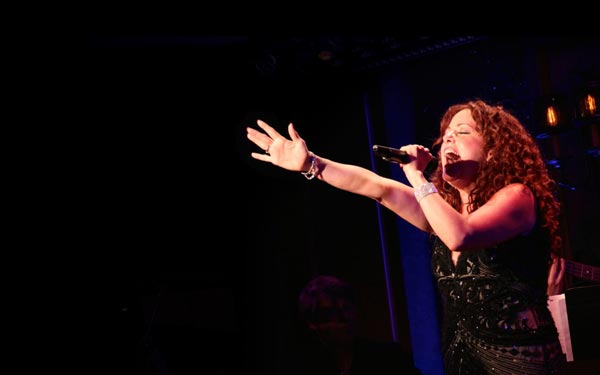 "I was definitely nervous," recalled Rabke about that first night back on stage.  "And I still am.  Every time I get on stage I'm nervous and I think that's a good sign.  It shows that you continue to care.  The day that I'm cavalier about standing in front of people and singing, I'll probably need to sit back down."
If taking a few days off helps a singer's voice to recover, it's no surprise that taking a decade off has benefited Rabke, who says she couldn't be happier to be singing again.
---
The article continues after this ad
---
---
Some of the songs you'll likely hear include the Andrew Lloyd Webber classics, "Memory" (from Cats), "I Don't Know How to Love Him" (from Jesus Christ Superstar) and "Don't Cry For Me, Argentina" (from Evita); "Silly Love Songs," "Maybe I'm Amazed," "Yesterday," and "Hey Jude" by Paul McCartney; and "Your Song," "Goodbye Yellow Brick Road," and "Don't Let The Sun Go Down On Me" by Elton John.
The Music of The Knights is one of the newer shows for Coulter.  While shows like Blockbuster Broadway! have taken Rabke across the country, The Music of the Knights is only beginning to tour.  The BergenPAC production is among the first times it has been presented.  The show is molded for each venue.  The upcoming show will feature students in The Performing Arts School at bergenPAC's Chorus performing alongside Rabke and Coulter. The young singers will provide the chorus accompaniment for several well-known and beloved musical theater songs.  They will be accompanied by students from the string orchestra of the Elisabeth Morrow School.
"I feel very passionate about arts education and BergenPAC is a little jewel in our community," said Rabke, who has a special relationship with BergenPAC.  About eight or nine years ago, she joined the venue's Board and was instrumental in the development of the Kidz Cabaret series, the BeyondMusic program of instrumental lessons, and MUSIC SPEAKS - an early childhood music education class for infants through four years old.
Scott Coulter is one of New York's most honored vocalists with five MAC Awards (Manhattan Association of Cabarets & Clubs), five Bistro Awards and two Nightlife Awards for Outstanding Vocalist to his name. He founded Spot On Entertainment, a concert production/booking company based in New York City.  In addition to The Music of the Knights and Blockbuster Broadway!, the company produces You've Got A Friend (music of Carole King, Neil Sedaka and the Brill Building); The King: The Music of Elvis; Blockbuster Hollywood; Stephen Schwartz and Friends; Jerry Herman: The Broadway Legacy Concert; Southern Comfort: A Down Home Country Music Jamboree!; The Fella Sings Ella; Disco Inferno: A 70's Celebration!; A Christmas Carol, the Concert; and Blockbuster Pops!
"People keep asking me, 'When are you going to go back and do theatre?'" said Rabke, who enjoys being able control her schedule with her Cabaret shows and the shows with Coulter.  "I tell them, 'I don't know.'  I don't miss doing eight shows a week - not at all! I missed singing very much and I missed having music in my life, but I don't miss that schedule.  It's not very conducive to motherhood.  I have many friends who are professional actresses and also moms, but their kids sort of grew up with that as the norm and are used to the schedule and the lifestyle.  My kids never did.  So to suddenly go back to work now on a full-time basis — never putting them to bed at night and not being there for homework and other stuff - that's not where my priorities are anymore.  Being able to do a concert here, a concert there along with my own cabaret show and popping in to sing a song at somebody else's show is perfect.  I love it!"
---
Gary Wien has been covering the arts since 2001 and has had work published with Jersey Arts, Elmore Magazine, Princeton Magazine, Backstreets and other publications. He is a three-time winner of the Asbury Music Award for Top Music Journalist and the author of Beyond the Palace (the first book on the history of rock and roll in Asbury Park) and Are You Listening? The Top 100 Albums of 2001-2010 by New Jersey Artists. In addition, he runs New Jersey Stage and the online radio station The Penguin Rocks. He can be contacted at gary@newjerseystage.com.
---