originally published: 05/23/2019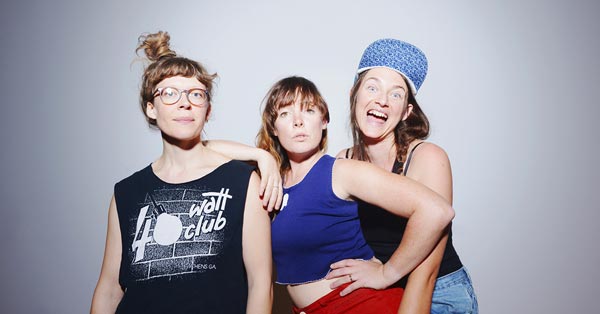 Many bands are started by a group of friends, but the three women that form Mountain Man were students at Bennington College in Vermont who just happened to stumble upon the magic of how their voices sound together by accident.  That discovery launched a whirlwind ride for them that began in 2009 and led to the release of their debut album the next year and an international tour in which they opened for and backed up Feist. Afterwards, they all went their separate ways, leading the music world to wonder if they would ever return.
According to Molly Erin Sarlé, for the first three years after after the Feist tour ended, she and her bandmates Amelia Meath and Alexandra Sauser-Monnig stayed in touch nearly every week for a "surprisingly large amount" of the time.  Whether it was clear at the time or not, they were becoming real friends for the first time.
"There's an extreme amount of pressure when you're trying to be business partners and creative partners and also friends while you are spending most of your time in a car together or on stage together or eating meals together," said Sarlé.  "We're all very different people and we have really different personalities. I think relieving some of that pressure and taking time to explore what we're interested in as individuals was important.  Clearly we all have pretty different interests - not just personally, but musically in the way that we've developed our different music projects outside of Mountain Man. It's allowed us to develop our friendship in a different way."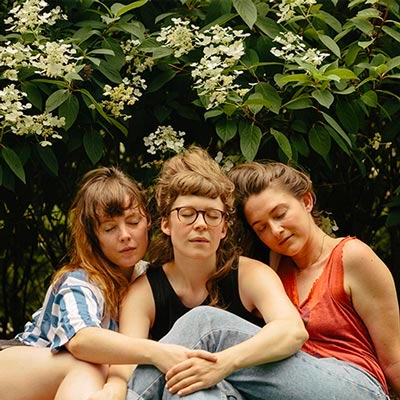 Amelia moved to North Carolina, Molly to California, and Alexandra to Minnesota. Eventually all three ended up living in North Carolina.  They wound up reuniting and performing together for the first time in years as the 2017 Eaux Claires music festival in Wisconsin.  It was originally intended to be a one-time thing that carried a "we'll see how it goes" concept, but the experience convinced them to get back together.
"It was packed with people," recalled Sarlé.  "There were people climbing trees and standing in stinging nettles to hear us.  It was really magical because we hadn't played together for so long.  I think sometimes it can be easy to take for granted what happens when we sing together night after night. But it was kind of like experiencing the magic of what happened when we sang together for the first time."
Mountain Man songs use their three voices as the band's main instrument.  Sometime there is guitar accompaniment, sometimes not.  But their voices create a distinctive sound unlike anyone else. Last September they released "Magic Ship," their first album in eight years, and embarked on their first tour in six.
The band's website states, "Mountain Man did not intend to disappear for the better part of a decade, or to take eight years to release its second album, Magic Ship.  But for a trio of devoted friends for whom music has always seemed so effortless and graceful, that's simply how life went.  The wondrous Magic Ship - a magnetic fourteen-song reflection on the joys, follies, and oddities of existence - was well worth the wait."
Mountain Man will perform at South Orange Performing Arts Center (SOPAC) on Thursday, May 30th and it's a show highlighted as a Director's Pick by SOPAC Executive Director Mark Packer. On the venue's website, he writes, "SOPAC will bring to the stage an astonishing trio of women called Mountain Man performing Appalachian Folk songs that will simply give you goosebumps. You will be captivated by their gorgeous, angelic voices in an evening you will long remember. Don't miss it!"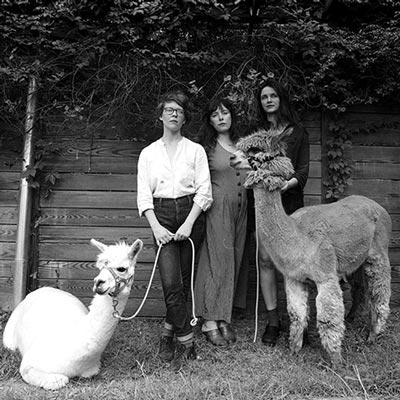 What can people expect at the SOPAC show? You might hear songs from both albums or some intriguing covers, but Sarlé prefers to leave it as a surprise.  One thing fans who saw them on their first tour might notice is an increase in stage banter.  Sarlé says they talk more on stage than they used to do.  "We were always three pretty strong personalities, but we've found a way to both embody the extremes of ourselves and make them all work together when we're performing on stage."
Another thing you might notice is a rather excited trio of women.  The day after the SOPAC show they will all travel back to Bennington College to address the class of 2019 at their alma mater's 84th commencement dinner.
When asked if the band might disappear for another six or eight years, Sarlé is only half joking when she says, "Probably not, but you might want to buy those tickets and come to the show!"
"Honestly, when we started touring for the album 'Magic Ship,' we only had one tour planned," explained Sarlé.  "We didn't know if we were going to do any more touring, but we had so much fun we decided to do some more this year.  It is winding down, but I think that we're making a plan as we go along.  There may be more tours other than what we have planned at the moment in the future, but I think, for the most part, we're all going to be focusing on solo projects in the next year or so."
All three members have their own side projects in full force. Alexandra will release an album by Daughter of Swords at the end of June; Molly has an album planned for a September release; and Amelia and her husband have put out records as Sylvan Esso with a tour planned at the end of the year.
In addition to "Magic Ship," Mountain Man released a pair of John Denver songs at the end of February.  These are songs originally designed for different projects - one for a commercial and one for a tourism campaign - that were not used.  Since the band loves the songs, they decided to release them on their own.  Some bands are opposed to covering songs by others, but Mountain Man is not one of them. On their latest album, they include covers of "Baby Where You Are" by Ted Lucas; "Blue Mountain" by Michael Hurley; and the traditional hymn "Bright Morning Stars."  Thanks to the band's wonderful vocals, they make everything they do sound like their own creation. It turns out they also enjoy performing them
"We're all songwriters and we really appreciate the craft within itself," said Sarlé.  "And so I think we enjoy embodying and exploring the way that other people have written songs and doing covers is a great way to do that."
As for their band name, it was something that just popped in Alexandra's head on the night of their first show back in college.  They were performing in North Bennington, Vermont, and needed a band name for the advertisements.  The guy putting on the show asked them what their name was.
"Alexandra said Mountain Man," recalled Sarlé.  "Amelia and me were just like, 'yeah, that sounds about right. We're Mountain Man.'"
Mountain Man will perform at South Orange Performing Arts Center (SOPAC) on Thursday, May 30th at 7:30 p.m. Doug Paisley will open the show. Tickets are $25-$35 and available at sopacnow.org.