By Gary Wien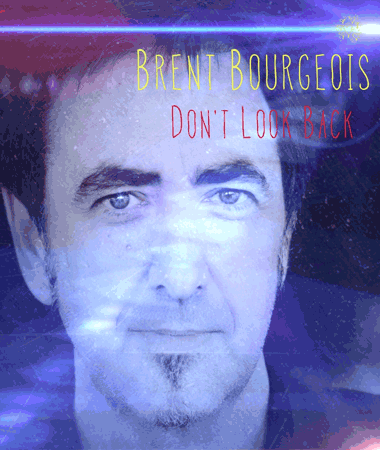 (MORRISTOWN, NJ) — Imagine being a musician accustomed to producing records with budgets of $250,000 suddenly finding himself with just $5,000 to work with. That's the world Brent Bourgeois, one half of the 80s band Bourgeois Tagg, discovered when he started working on his first release in twenty years. High production costs and diminishing sales had soured him on the music industry, but the advent of home recording technology brought him back. His challenge now is to let his fans and those of his former band know he's got a new album.

Bourgeois, who grew up in Morristown, NJ and now lives in California, is attempting to do this with a Kick-Finisher campaign. A play on the popular crowd funding campaign site, Bourgeois' version works very differently. Instead of raising money to either record or market a new release, Kick-Finisher empowers enthusiastic fans to actually help sell the record. He's going to give these "super fans" their own portal and incentives to promote and sell the record to their friends and fellow music fans. In a beautiful twist, most supporters are choosing not to take the incentives for themselves but are donating to Julian Lennon's White Feather Foundation, which is dedicated to bringing safe, clean drinking water to those in need in Africa. For every album sold, 13 liters of water goes to a family in need.

"It's so hard to make people outside of one's social network circle aware of something like this," said Bourgeois. "It is what record companies, with all of their resources, can do really well, if they designate you for special treatment. Everyone else nowadays is just grasping at straws, hoping to get lucky, to land a song in a hit TV show or movie, or even in a commercial. I felt like there was a bit of a KickStarter fatigue, but I thought maybe we could turn the idea around and let people who wanted to contribute or help to become, in essence, sales reps. That's kind of what a street team is anyway. I mean, they are liable to be the most enthusiastic supporters —why not put them to work?"

The plan appears to be resonating with Brent's fan base as the number of people signing up to be part of the Kick-Finisher campaign have already exceeded Brent's initial expectations.

"To release music these days with any hope to even make a modest living at it, and/or to be able to do it again, it must become a we thing between creator and consumer," explains Bourgeois. "It remains to be seen what happens after they get their ten friends and family to buy it; for some it will end there, but others might really take the challenge and run with it. I have no idea… But fans are the promoters now, and I want to pay them to do it!"

Brent's new album, entitled "Don't Look Back", will be released on June 2, 2014. The record contains several musicians who have played a large role throughout Brent's career including Todd Rundgren, Kasim Sulton, Julian Lennon, and former Bourgeois Tagg members Larry Tagg, Lyle Workman, and Michael Urbano. In fact, the album contains the very first song recorded by the members of Bourgeois Tagg since the band broke up!

Over 250,000 people bought the last Bourgeois Tagg album and over 50,000 bought Brent's last solo record in the nineties. The challenge is in making these people aware that he is making music again. If you'd like to be involved, go to http://www.kick-finisher.com

About Brent Bourgeois
Bourgeois is best known for his work with 80s band Bourgeois Tagg whose song "I Don't Mind At All" went top 40 in the United States and was a major hit around the world. After leaving the band, Brent went on to have a highly successful career in the Christian Rock genre as producer, songwriter, and artist. He's also the author of three books, worked at two different churches, coached his daughter's soccer teams, worked with musical theatre companies, and produced a local children's worship CD. He's returning to the pop music world with "Don't Look Back" after having almost nothing to do with the music business for over ten years.

---
Gary Wien has been covering the arts since 2001 and has had work published with Jersey Arts, Elmore Magazine, Princeton Magazine, Backstreets and other publications. He is a three-time winner of the Asbury Music Award for Top Music Journalist and the author of Beyond the Palace (the first book on the history of rock and roll in Asbury Park) and Are You Listening? The Top 100 Albums of 2001-2010 by New Jersey Artists. In addition, he runs New Jersey Stage and the online radio station The Penguin Rocks. He can be contacted at gary@newjerseystage.com.
---