originally published: 02/19/2018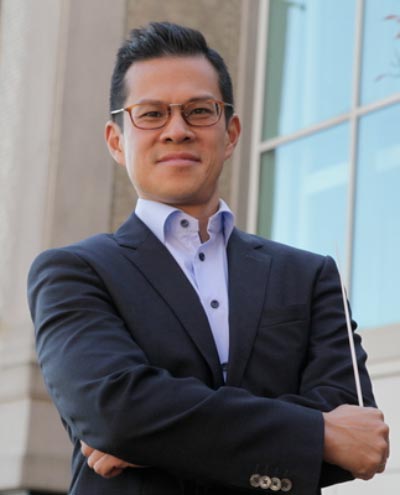 (MONTCLAIR, NJ) -- The Montclair Foundation has awarded a grant of $5,000 to The Montclair Orchestra, which will support the orchestra's ongoing season along with community programming at Van Vleck House and Gardens.
A portion of the proceeds will be used to help fund the orchestra's March 25th concert, taking place at Memorial Auditorium at Montclair State University at 5:00 p.m. This season concert will feature a full orchestra of nearly 50 musicians, including members of the New Jersey Symphony Orchestra, the New York Philharmonic, the Metropolitan Opera, and student fellows from the Cali School of Music at MSU, Mason-Gross School for the Arts at Rutgers, The Juilliard School, Mannes School of Music, and others. The program for this concert is themed around 'Balletic Reinvention', and will include Shchedrin's Carmen Suite, based on the music of the popular opera, as well as the complete ballet score to Stravinsky's Pulcinella.
In addition, funding will help underwrite a chamber music performance at Van Vleck House and Gardens on March 4th, as part of the Music at Van Vleck series. MO Chamber Players will play a selection of smaller ensemble works including Antonin Dvorak's String Quintet No. 2 (Op. 77), and Josef Haydn's String Quartet in F Minor (Op. 20 No. 5). The ensemble will be made up of student fellows and local musicians.
"We are extraordinarily grateful to the Montclair Foundation for helping to fund cultural opportunities in Montclair," says orchestra president Andre Weker. "The Foundation has regularly been recognized for its ongoing work in boosting the reputation of Montclair as a hub of activity for the arts, and The Montclair Orchestra is proud to become part of that history through the support of the Foundation and Van Vleck."
"The Montclair Foundation is very pleased to provide funding to the Montclair Orchestra and delighted that a chamber group will perform at the Van Vleck house as part of our music series. Supporting local cultural institutions is part of our mission, and the Montclair Orchestra is a nice addition to these groups" said Lissa Barrett, Board Chair of The Montclair Foundation.
---
The article continues after this ad
---
---
Tickets for the March 25th performance at Memorial Auditorium can be purchased online or by calling The Montclair Orchestra at (973) 435-2906. The March 4th chamber performance at Van Vleck House & Gardens is a free event, with donations accepted at the door.
The Montclair Orchestra is a semi-professional orchestra based in Montclair, New Jersey, with performers comprising local area professional musicians and conservatory level students, as well as highly trained amateurs. The inaugural 2017-2018 season will present full orchestral concert repertoire ranging from traditional classical works to twentieth century and contemporary composers. The Montclair Orchestra is a New Jersey based 501(c)3 non-profit organization.
Photo of David Chan by Marci Clark Studio