---
BIG NEWS! Here's the latest Issue of NJ Stage Magazine -- Click here
---
Montclair Film Opens Submissions for 2018 Emerging Filmmaker Competition
originally published: 11/07/2017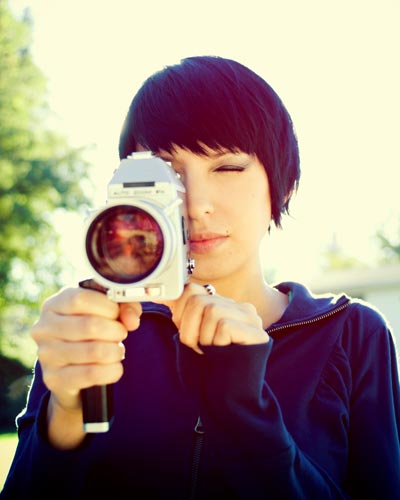 (MONTCLAIR, NJ) -- Montclair Film has opened submissions for the 2018 Emerging Filmmaker Competition (EFC), open to students from around the world interested in submitting short films in the Narrative, Documentary, Comedy, and Experimental film categories. EFC also offers special Social Impact Awards for young filmmakers who engage with social issues in their work.
This year's competitive divisions are: Storytellers, for filmmakers in Grades 6-8; and Visionaries, for filmmakers in Grades 9-12.
Submissions will be accepted until March 4, 2018, with the selections announced on March 26, 2018. Selected films will be screened at the 2018 Montclair Film Festival (MFF), April 26-May 6, 2018, with awards distributed and a special filmmaker reception held during the MFF. For complete rules and to submit your film, please visit montclairfilm.org/EFC-2018 

In order to encourage and support young filmmakers, Montclair Film + Education has been presenting filmmaking classes, programs, and workshops throughout the year, including Filmmaking 101, Screenwriting, SFX Make-up, Improv, Intro to Editing with Adobe Premier Pro/After Effects, and more. Montclair Film + Education also works with schools and qualified community organizations for groups of 12 students or more who are interested in hosting a workshop.

"The Emerging Filmmaker Competition was the first education program ever launched at Montclair Film and it remains vital to our mission," said Montclair Film Education Director Sue Hollenberg. "By giving young filmmakers a platform to share their cinematic ideas, we hope to foster an enduring passion for filmmaking in young people of all backgrounds, and foster an ongoing conversation about the power and value of storytelling."

For examples in e​ach category and to view past winners, click here.

ABOUT MONTCLAIR FILM

Montclair Film, a non-profit, tax-exempt 501(c)(3) organization, nurtures and showcases the talents of filmmakers from around the region and world. Montclair Film unites, empowers, educates, and celebrates our region's diverse cultural heritage and robust artistic community by presenting engaging programs and events all year long. The seventh annual Montclair Film Festival will take place from April 27 through May 6, 2018. Montclair Film's year-round and festival programming is made possible through generous support from Investors Bank; Audible; Hackensack Meridian Health; the Horizon Foundation for New Jersey; Ashenfelter, Slous, McDonough, Golia & Trevenen, LLP; Chubb; Coldwell Banker Residential Brokerage; and William H. Connolly & Co., and others.  Our programs are made possible in part by funds from the New Jersey Department of State, Division of Travel and Tourism and New Jersey State Council on the Arts. For information about Montclair Film, visit www.montclairfilm.org
---


Monmouth Arts Presents Sneak Peek Screening of "Never Look Away"
(RED BANK, NJ) -- See the movie before New York or Los Angeles! Monmouth Arts will provide another installation of its "Film Sneak Peek" series with Never Look Away, an epic tale of art and history spanning three turbulent decades of 20th-century Germany, on November 29 at Bow Tie Cinemas in Red Bank at 7:00pm. 
---
"The Brighton Bar - Home Of Original Music" Documentary To Be Screened In Long Branch
(LONG BRANCH, NJ) -- From the 1970s to today the Brighton Bar has been a live music venue and a staple of the New Jersey music scene.  On Wednesday, November 28th at 7:00pm, a free showing of The Brighton Bar - Home Of Original Music  - a documentary about the venue will be screened at The NJ Rep West End Arts Center.
---
Westfield IFF and James Ward Mansion Host Pop-Up Gin Joint with Movies at the Mansion
(WESTFIELD, NJ) -- Big Dreams & Silver Screens, the organization responsible for the Westfield International Film Festival, is happy to announce their end-of-year celebration and fundraiser, "Of All the Gin Joints" on December 6 at the James Ward Mansion. The evening is a Casablanca-inspired party that will feature a pop-up gin bar, light bites by Feast Catering, live music by Tony Mowatt, and a screening of Casablanca.  Westfield native, Francesca Rizzo will also be screening a complementary independent noir short film, Sullivan's Last Call – "a sexy little film about celibacy."
---
2018 International Film Festival Brings 4 Award Winning Foreign Films To Vineland
(VINELAND, NJ) -- Enjoy four highly-acclaimed award-winning recent foreign films representing diverse cultures at the 2018 International Film Festival, starting Monday, November 26, at the Levoy Theatre, 126-130 N. High St., Millville, NJ. The four films—A Fantastic Woman, The Interpreter, 1945, and Sammy Davis, Jr.: I've Gotta Be Me—will introduce the theatergoer to the universality of themes that are common to Jewish and other international themes. They are representative of the finest of today's international cinematographic art.
---
NJSO presents Star Wars: A New Hope in concert on Thanksgiving weekend
(NEWARK, NJ) --The New Jersey Symphony Orchestra presents screenings of the complete film Star Wars: A New Hope with Oscar-winning composer John Williams' musical scores performed live on Thanksgiving weekend, November 23–25. Performances take place in Red Bank, Newark, and New Brunswick.
---


REVIEW: "First Man"
The image that most defines the 20th century is that of a man standing on the surface of the moon. The man is astronaut Neil Armstrong, but we can't see his face as he's wearing a helmet, the glass of which reflects our collective achievement back at us. When he took a small step, we all took a giant leap with him, and Armstrong instantly became more than a mere man, a symbol. With First Man, director Damien Chazelle takes us inside the famous helmet, stripping away the symbol to tell the story of Armstrong the man.
---
REVIEW: "Halloween"
In 2013, John Carpenter's Halloween received a 35th anniversary blu-ray release. The accompanying booklet credited the following line of dialogue to Jamie Lee Curtis's babysitting heroine Laurie Strode: "Was it the boogeyman?" Of course, that's a misquote. In the scene in question, Laurie admits to herself that "It WAS the boogeyman," to which Donald Pleasence's Doctor Loomis solemnly replies, "As a matter of fact, it was."
---
REVIEW: "Cold War"
Back in 2006, German cinema scored something of a breakout global hit with Florian Henckel von Donnersmarck's The Lives of Others, which followed the travails of a group of disgruntled, pro-western artists in communist era East Germany. At the time I couldn't help viewing the protagonists of Von Donnersmarck's drama as the sort of people who would be just as discontented with their lot if they found themselves living in the capitalist west. The grass is always greener on the other side.
---
Baba Babee Skazala
Among the many intriguing films being screened at New Jersey Film Festival Fall 2018, one title immediately caught our eye — Baba Babee Skazala: Grandmother Told Grandmother.  
---
NJ Film Fest Preview: October 2018
(NEW BRUNSWICK, NJ) -- The New Jersey Film Festival Fall 2018 runs from September 14 to October 26 on the Rutgers University Campus in New Brunswick, NJ. Showcasing new international films, American independent features, animation, experimental and short subjects, and cutting-edge documentaries, the New Jersey Film Festival Fall 2018 will feature over 30 film screenings.  
---
Event calendar
Friday, Nov 16, 2018
---
MUSIC

---
---
---
---
---
---
---
---
THEATRE

---
Annie

@ Broad Street United Methodist Church, Burlington - 8:00pm
---
---
Annie

@ Axelrod Performing Arts Center, Deal Park - 8:00pm
---
Apples In Winter

@ Centenary Stage Company - Kutz Theater of the Lackland Center, Hackettstown - 8:00pm
---
---
---
---
---
---
---
---
Into the Woods

@ Studio Playhouse Upper Montclair, Upper Montclair - 8:00pm
---
---
COMEDY

---
---
---
KIDS

---
---
Nugget & Fang

@ The Levoy Theatre, Millville - 10:30am and 12:30pm
---
View all events
---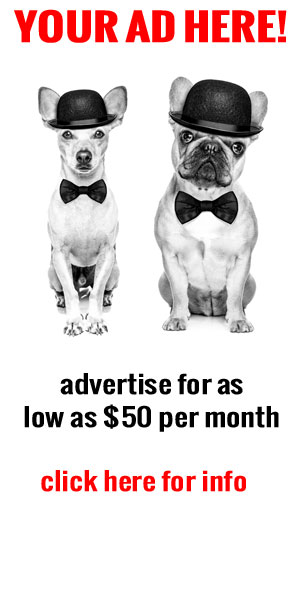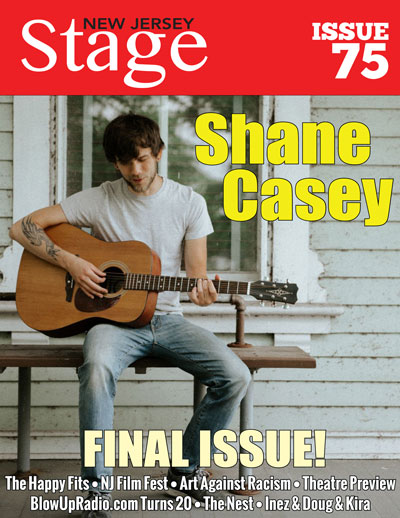 For more on our awards, click here