---
BIG NEWS! Here's the 50th Issue of NJ Stage Magazine -- Click here
---
Mill Ballet School: Serious Dance, A Welcoming Environment
originally published: 05/07/2017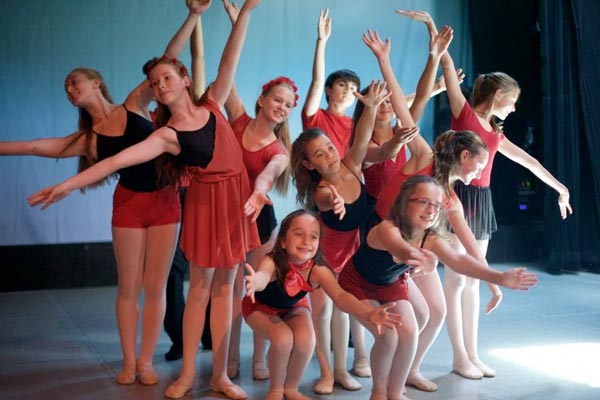 You might know Mill Ballet School as the 'serious' dance school. Mill Ballet, tucked away in the Delaware River Town of Lambertville, was founded in 1995. In 22 years, it has lifted the bar with its cutting edge approach to dance education and high-quality artist development.

"The 'serious' comes from our 100% commitment to educating the youngest at age 3 to the oldest in the best and most relevant way to them. They can take that knowledge and training, and directly apply it to not only in dance but in many areas of their lives," says Melissa Roxey, director of the Mill Ballet School.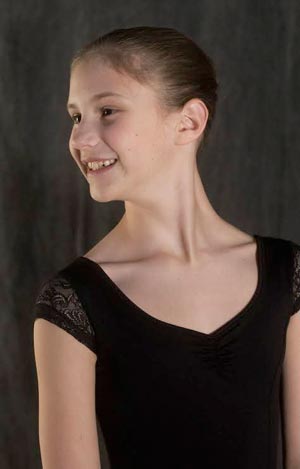 Melissa Roxey began her studies with the syllabi of The Royal Academy of Dancing when she was 5 years old. Before beginning her professional career at the age of 17, she studied at the School of American Ballet, North Carolina School of the Arts, the Joffrey Ballet, The Pacific Northwest Ballet School and finished her training with world renowned teacher Maggie Black. Mrs. Roxey danced with the American Repertory Ballet as a soloist, then as a principal with the Dayton Ballet Company.

Instructors at the Mill Ballet School focus on making learning fun, enjoyable, and empowering. They provide a cohesive structure for students who enroll in classes. Each teacher has a goal to offer continuity to the dancers' training. They get to know the students as much as the directors do, which provides the ability to build.

"Many professional schools require students to audition, and they will only be selected if they meet certain criteria", says Melissa Roxey. "We work with all of our students to give them high-level training, individualized attention, and instruction to meet their needs. While some students attend the school to improve their strength and flexibility, or to find a physical outlet, others choose the school to receive training that allows them to pursue a professional career in dance."

Whether the student's goals are to pursue a professional career or for pure enjoyment, the level of training does not differentiate. From beginning classes like Creative Movement for pre-schoolers to Open-Enrollment for students and adults of all ages, all dancers learn technique, communication through movement, and a 'can-do attitude'.

"The faculty takes care to individualize corrections that aim to achieve solidified technique, proper use of the core muscles, and an understanding of proper work technique applicable to all aspects of life", says Hannah Marchok, a high school freshman.

After five years of training at the Mill Ballet School, Hannah Marchok will enroll in North Carolina School of the Arts for the remainder of her high school career. "The Mill prepared me for NC School of the Arts by instilling the idea of working 'smarter, not harder'", she says. "The most unique thing about the Mill instructors are the attention to detail and how that plays into the bigger picture."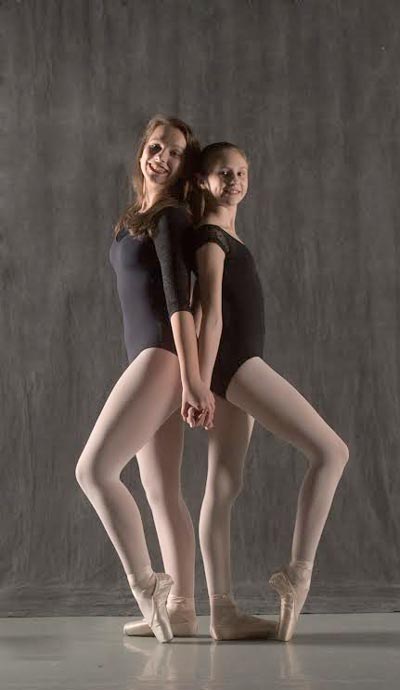 Amy Schmidt, parent of Anna, 15, and Cecilia, 13, chose the Mill Ballet School because of its reputation and its location. "Both of our girls, Anna and Cecilia have participated with The Mill Ballet dance camp every summer," she says. "Both of our girls love to dance, but Cecilia has big dreams of becoming a professional dancer and we believe she is getting excellent technical training in an environment that is sensitive to the needs of a young dancer."

Cecilia was accepted into the American Ballet Theater summer program in New York City for 5 weeks. Afterwards, she will enroll in a 3-week summer intensive at The Mill Ballet.

The Mill Ballet School works with students of all ages. The school remains committed to the mission of 'empowering potential', no matter what the individual's background, abilities, or physical barriers might be.

Lucy, a 10 year old student at the Mill Ballet School, is no exception.

"Lucy was accepted and embraced by teacher and fellow dancers from the moment we arrived," says Beth Kraft. "They worked with what she is able to do and helped her express herself through dance. We also love that she is in a regular ballet class and not one created specifically for children with special needs. They transform. They transform a little 10 year old girl with Cerebral Palsy into a ballerina every week."

The Mill Ballet is the only dance school in the region that offers high-level and inclusive classes to students with disabilities.

"It is a warm and welcoming place where other students get exposure to a child with special needs and learn that they are not so different" Kraft says.

Ultimately, the Mill Ballet prides itself in providing every student with the highest level and most relevant dance education and opportunities. "Our teaching is student centered, meaning what is best for the students is best for the school. We are not looking to win any competition. We are looking to help each and every student at the school take away the benefits that dance can offer, reach their goals, and achieve their dreams." Melissa Roxey says.

For more information about the Mill Ballet School, visit www.millballetschool.com or call 609-397-7244.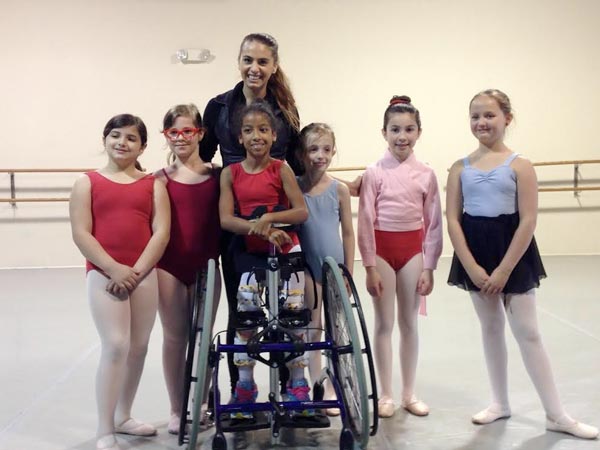 ---


State Theatre Presents Lord of the Dance: Dangerous Games
(NEW BRUNSWICK, NJ) -- State Theatre New Jersey presents Lord of the Dance: Dangerous Games on Tuesday, October 9 at 8:00pm. Tickets range from $29-$69. Irish step dancing show Lord of the Dance has become an international sensation for more than 20 years. Now, choreographed by Michael Flatley with music composed by Gerard Fahy, Lord of the Dance: Dangerous Games combines dance and music that fuses the traditional with the contemporary in a classic tale that showcases the exceptional talent of the cast. The show features cutting edge technology including a giant radiant flat screen that spans the width of the stage, special effects lighting, dancing robots, and world champion acrobats.
---
State Theatre Presents Ballet Hispanico
(NEW BRUNSWICK, NJ) -- State Theatre New Jersey presents America's premier Latino dance organization Ballet Hispánico on Thursday, October 11, 2018 at 8:00pm. Through the work of its professional company, school of dance, and community arts education programs, Ballet Hispánico celebrates the dynamic aesthetics of the Hispanic diaspora. This program features three dance pieces all choreographed by women. The program includes Con Brazos Abiertos choreographed by Michelle Manzanales, Sombrerisimo by Annabelle Lopez Ochoa, and 3.Catorce Dieciseis by Tania Pérez-Salas. Tickets range from $19-$49.
---
Alborada Spanish Dance Theatre To Perform New Production On October 13
(EDISON, NJ) -- The Alborada Spanish Dance Theatre, New Jersey's premier Spanish Dance Company for 23 years of delighting audiences from New Jersey and beyond,  will present its exciting new production: Nueva España, The Mexican Connection on October 13 at 3:00pm at the Middlesex County College's Performing Arts Center. 
---
Mayo Presents Enchanted India: The Dhoad Gypsies of Rajasthan
(MORRISTOWN, NJ) -- Experience a boisterous, colorful and joyful affirmation of Indian culture when Enchanted India: Dhoad Gypsies of Rajasthan takes the stage at MPAC Thursday, September 27 at 7:00pm. Tickets range from $19-$49.
---
Liberty Hall Dance Festival To Feature 15 Dance Companies From Throughout NY and NJ
(UNION, NJ) -- Liberty Hall Museum at Kean University has partnered again with Buggé Ballet for a one-of-a-kind event, the Liberty Hall Dance Festival! For the second year in a row, guests will spend an afternoon walking through the beautiful museum grounds, enjoying site-specific professional dance performances inspired by moments in history. Liberty Hall Dance Festival will be held on Saturday, September 29 from 1:00pm to 4:00pm.
---


A New Ballet Company Launches At The Shore
Monmouth County has long been a hub for the arts, with a celebrated music scene, thriving original theatre and artists throughout the area, but one thing was missing – the area did not have its own professional ballet company.
---
Kennedy Dancers Take On Anderson Park
Trust me when I tell you that the Kennedy Dancers do it all. No joke. The company, which is based in Jersey City and was founded in 1976 by Artistic Director Diane Dragone, is a professional dance company (performing all manner of styles), a pre-professional training company, a dance school and a producer of a television show.
---
Passion & Discipline: A profile of Corey Landolt, Washington Ballet
Corey Landolt is in his ninth season with The Washington Ballet.  The New Jersey native grew up on the border of Voorhees and West Berlin, and first studied at the Academy of Ballet in Berlin, New Jersey under David Gallagher.  His interest in ballet began when he was about five years old and saw his sister performing in The Nutcracker.
---
Nurturing The Future of Dance In New Jersey
On Friday, June 15, NJPAC present an evening of world-premiere dance in a program called the Jersey (NEW) Moves! Festival of Dance.
---
"See the Music!" American Repertory Ballet's "Generations: Influences from the Modern Age" LIVE! at McCarter Theatre
It's finally feeling like Spring outside Princeton, NJ's McCarter Theatre Center this Friday, April 20, 2018 evening where dance lovers are excitedly making their way inside to experience the American Repertory Ballet's performance of Generations: Influences from the Modern Age, a triple bill of critically acclaimed works by José Limón, Gerald Arpino, and Douglas Martin.
---
Event calendar
Thursday, Sep 20, 2018
---
MUSIC

---
---
---
---
---
---
Linda Eder

@ Count Basie Center For The Arts, Red Bank - 8:00pm
---
---
---
THEATRE

---
Souvenir

@ Surflight Theatre, Beach Haven - 2:00pm and 8:00pm
---
---
The Shuck

@ Cape May Stage, Cape May - 7:30pm
---
---
---
---
---
Brick City

@ Premiere Stages at Kean University, Union - 8:00pm
---
FILM

---
---
KIDS

---
---
View all events
---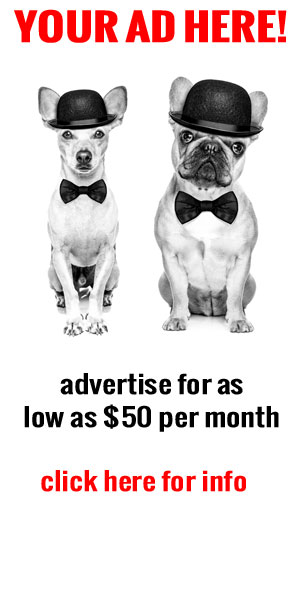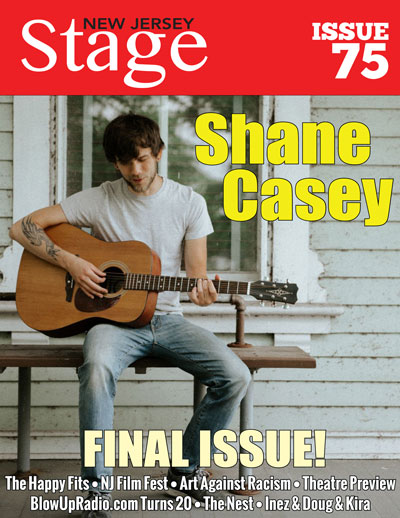 For more on our awards, click here