---
Tune into Radio Jersey with Lee Mrowicki every Monday through Friday from 6pm to 8pm
Broadcast on Asbury Music!
---
Mike Montrey Band Recording Album In LA With Grammy-Winning Producer
originally published: 10/26/2017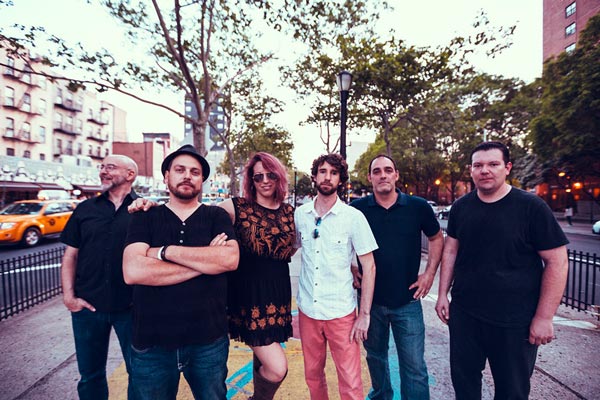 MIKE MONTREY BAND are currently recording their 4th album at famed PLYRZ Studio in Los Angeles, CA. Mike and the band are especially excited to be working with Grammy-winning producer JIM SCOTT, who has put his tasteful sonic stamp on releases by Wilco, Tom Petty & The Heartbreakers, Santana, and Tedeschi Trucks Band, to name a few. The new album by Mike Montrey Band will be called "John Street," and will be released in early 2018 on Water Productions Records—fans will get an early glimpse of the album when two singles are released later this year.
Joining MMB at PLYRZ studio is legendary keyboard player JOHN GINTY, who is known for his soulful, energetic performances with Dixie Chicks, Citizen Cope, Robert Randolph & The Family Band, and others. Ginty is particularly well-loved for his Hammond B-3 organ skills, which will be a refreshing addition to performances by band members Mike Montrey (guitars/vocals), Anthony Duca (bass), Rob Smith (drums), and Jen Augustine (vocals).
The sound of Mike Montrey Band has a rugged outline — awareness of life's tremors pepper the lyrics, sung with a tenor that both trembles and soars, seemingly made for this kind of poetry. Yet it's the high-spirited melodies and flowing, exploratory warmth of the musicianship that keep this group from settling anywhere near easy classification: "indie acoustic singer-songwriter," "sultry jazzy zouk" or "roots" could aptly be applied at any given performance.
While in Los Angeles recording their new album, Mike Montrey Band are performing live at The Viper Room on August 8th. They'll feature songs from their forthcoming album, "John Street," including 'A Lifetime Made Of Glass,' which was recently submitted for National Public Radio's "Tiny Desk" series. 
Montrey's professional music career began in 2001 with the formation of the band Water, which earned a cult following after several tours that included performances at SXSW, Knitting Factory, Stone Pony, and other prominent venues across the US. In 2007, Mike was invited to join seminal rock band THE SAMPLES, which lead to several world-wide tours as guitarist for the group. The Samples' keyboardist Karl Dietel appears on previous Mike Montrey Band releases, and regularly performs with them in live settings.
PHOTO BY LEO MASCARO
---


Hope 10 - The Final Hope Concert To Take Place On December 23
(RED BANK, NJ) -- Musician, bandleader and community icon Bobby Bandiera and the Count Basie Center for the Arts have announced details for HOPE 10 – THE FINAL HOPE CONCERT. The annual charity concert, which has raised millions for area community organizations, will take place at the Basie Center on Sunday, December 23. Tickets range from $50 to $500.
---
Mayo Presents Puddles Pity Party
(MORRISTOWN, NJ) -- Puddles Pity Party -- The "Sad Clown with the Golden Voice" -- comes to Mayo Performing Arts Center with his heartfelt anthems and a suitcase full of Kleenex!  Puddles Pity Party performs on Wednesday, November 14 at 7:30pm. Tickets range from $35-$55.
---
State Theatre Present A Tribute to ABBA
(NEW BRUNSWICK, NJ) -- State Theatre New Jersey presents ABBA The Concert: A Tribute to ABBA on Thursday, November 8 at 8:00pm. ABBA The Concert: A Tribute to ABBA, brings one of the greatest pop successes in the history of music back to life. Tickets range from $29-$69. 
---
Murray Grove Retreat & Renewal Center Hosts Mischief Masquerade
(LANOKA HARBOR, NJ) -- Murray Grove Retreat and Renewal Center  will be hosting a Halloween-themed event, Mischief Masquerade, as part of their Speakeasy Series on Tuesday, October 30th. This October event follows their previous "Prohibition Party," which was a great success. The Mischief Masquerade will run from 7:00pm-10:00pm and will feature a Halloween DJ, a costume contest, vendors, mixed drinks from Asbury Park Distilling, a $5 bar menu, tarot card readings, henna and more! The event is sponsored by Breaker Zine, an arts and culture magazine, and Asbury Park Distilling.
---
SOPAC Presents Roots Music Legends: Dave Alvin and Jimmie Dale Gilmore
(SOUTH ORANGE, NJ) -- Dave Alvin and Jimmie Dale Gilmore have been filling canvasses with music of the American West for decades, coming from two very different directions. Now, they will play together at the South Orange Performing Arts Center on November 1 at 7:30pm for the very first time. Though far from home, Alvin and Gilmore's first duo album, Downey to Lubbock, contains all the elements that have sustained their musical journey through the years.
---


Cliffside Park, NJ Celebrates "Cousin Bruce Morrow Day!"
A crowd of local residents and dignitaries gathers outside Public School #6 in Cliffside, NJ on this beautiful fall evening. They are all awaiting the arrival of the "man of the hour" — celebrated radio DJ Bruce Morrow — since Mayor Thomas Calabrese has proclaimed today, October 5, 2018, "Cousin Bruce Morrow Day!"
---
Cynthia Sayer and Her Joyride Quartet LIVE! at Toms River's Grunin Center
The audience is already in place this Sunday, Sept. 30, 2018 at Toms River, NJ's Grunin Center of the Arts for a special "Jazz on a Sunday Afternoon" performance by Cynthia Sayer and Her Joyride Quartet entitled The Hot Banjo Show!
---
Whitney Houston Exhibit Opens at The GRAMMY Museum Experience Prudential Center
Interviews with Pat Houston, President of The Estate of Whitney E. Houston and Bob Santelli, Founding Executive Director of the Grammy Museum
---
"Very Happy!" The Buckinghams and Cowsills Star in Cousin Brucie's Rock and Roll Yearbook Vol. 2 LIVE!
Fall is in the air at Homdel, NJ's PNC Bank Arts Center this Friday, September 28, 2018 evening as thousands of '60s music lovers ready themselves forCousin Brucie's Rock and Roll Yearbook Vol. 2! The show — produced by Cousin Brucie, along with Rob Albanese and the Garden State Arts Center Foundation — features four fab acts from the 1960s: The Buckinghams, The Cowsills, Freddy "Boom Boom" Cannon, and The Orlons!
---
"Brilliant!" The Young Dubliners LIVE! at Toms River's Grunin Center
It's a mild Saturday, September 29, 2019 evening as fans of Celtic rock are streaming into Toms River, NJ's Grunin Center of the Arts for a concert by The Young Dubliners.
---
Event calendar
Sunday, Oct 21, 2018
---
MUSIC

---
---
---
---
---
Suzzanne Douglas

@ South Orange Performing Arts Center (SOPAC), South Orange - 7:30pm
---
THEATRE

---
---
The Shuck

@ Cape May Stage, Cape May - 3:00pm
---
---
---
---
---
Almost, Maine

@ Jay & Linda Grunin Center For The Arts At Ocean County College, Toms River - 2:00pm
---
---
---
---
---
DANCE

---
---
FILM

---
---
KIDS

---
---
POETRY

---
---
MISC

---
---
---
View all events
---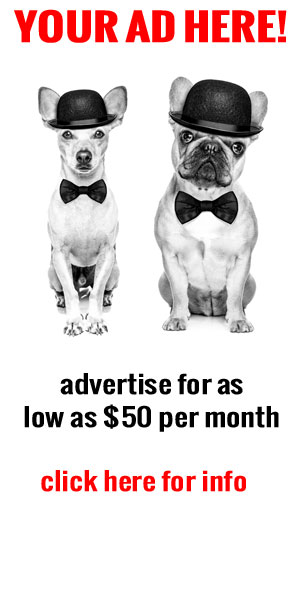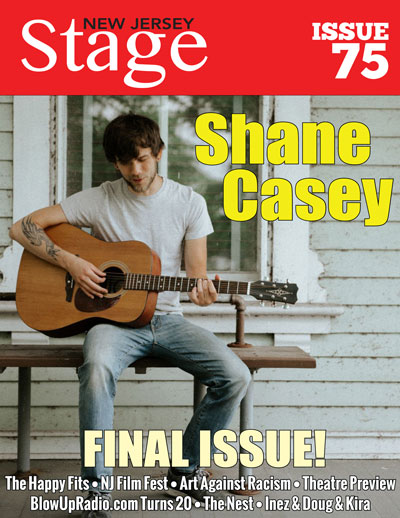 For more on our awards, click here