By Gary Wien
originally published: 07/01/2018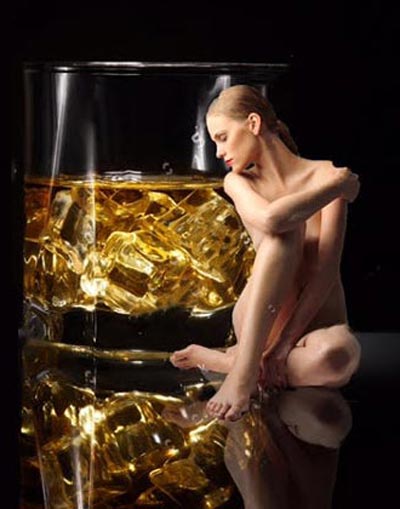 Imagine losing your wife in a car accident and instantly having your entire world change.  Your father is mostly taking care of your new baby daughter; your boss is aggressively trying to comfort you; and you are hoping to get on with your life.  Then, everything changes once again when you inadvertently meet the man responsible for your wife's death.  Is someone in this much pain capable of forgiveness?
That's the premise behind the latest World Premiere at New Jersey Repertory Company in Long Branch, a play called Mercy written by Adam Szymkowicz. Directed by Gail Winar, the production runs now through July 15th and stars Christopher Daftsios, Dan Grimaldi, Nandita Shenoy, and Jacob A. Ware.
According to Szymkowicz, the play is completely a work of fiction based on his own fears. "Cars seem like incredibly dangerous things to me and I don't know how any of us have survived this long getting into them and hurtling through space as much as we do," he said. 
He describes the work as a funny drama.  Since that's not a combination often used, Mercy is generally called a dark comedy - as are many of his previous works like Rare Birds, Incendiary, Nerve, Deflowering Waldo, and 7 Ways To Say I Love You — five of his many plays to be published.
Szymkowicz was involved in the casting process and has attended several rehearsals at NJ Rep. His plays have been produced throughout the U.S., and in Canada, England, The Netherlands, New Zealand, Australia, Germany, Greece, Mexico, Slovenia, South Korea and Lithuania. Still, he tries to be around for World Premieres as much as he can.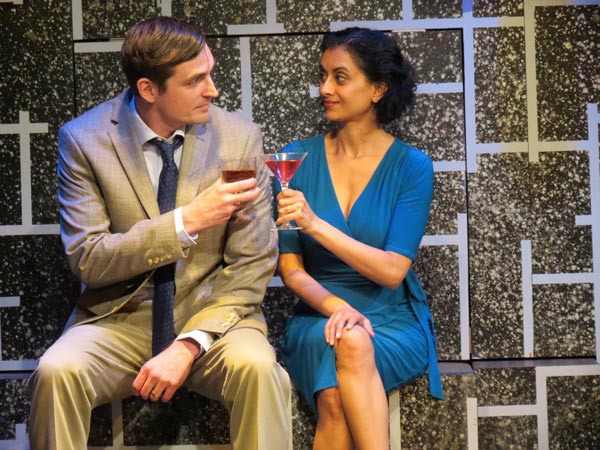 ---
The article continues after this ad
---
---
"It's been going great," said the playwright. "They are a wonderful theater filled with stellar humans.  This is my first show with NJ Rep.  I had a reading with them of Mercy and they wanted to do it based on that reading.  I'm excited to be premiering the play with them." 
This is not only his first time working with New Jersey Repertory Company, he believes it is his first full-length play to be produced in New Jersey.  
Szymkowicz received a Playwright's Diploma from The Juilliard School's Lila Acheson Wallace American Playwrights Program and an MFA from Columbia University where he was the Dean's Fellow. He is a two-time Lecomte du Nouy Prize winner, a member of the Dramatists Guild, Writer's Guild of America, and was a member of Primary Stages' Dorothy Strelsin New American Writer's Group, the MCC Playwright's Coalition and of the first Ars Nova Play Group.
His plays have been published by Dramatists Play Service, Samuel French, Playscripts, Original Works Publishing, and Indie Theater Now.  He has been featured in the New York Theatre Review, NYTE's Cino Nights, Geek Theater, and numerous Smith and Kraus book.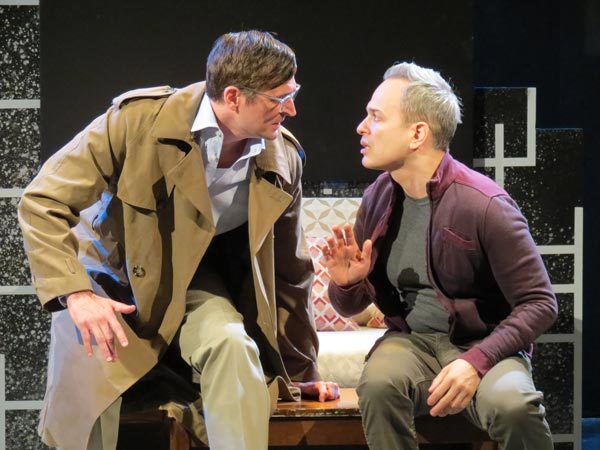 Aspiring playwrights can learn a lot from Szymkowicz's blog. Not only will they see where his plays are being produced, but they can follow his path of readings, productions, and his annual reviews of his progress as a playwright.  In 2017, he wrote down every time he sent a play out.  At the end of the year, he added things up and realized he had submitted one or more plays to 195 places.  In his blog he notes that his goal to get the amount of productions he wants would likely require one submission a day or at least 300 per year. He estimates he can do this with as little as 10 to 15 minutes a day on the process.  Nevertheless, 2017 was another strong year for him with 23 productions of his full-length works and an additional 12 productions of work from his short plays.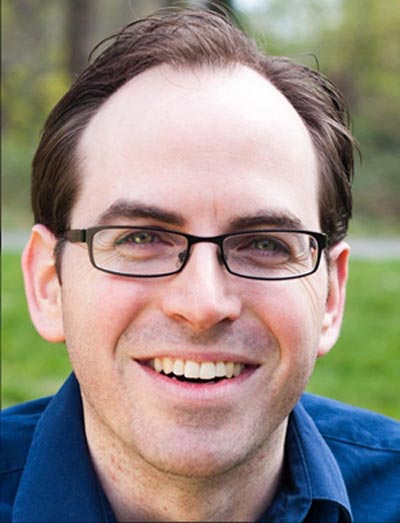 One of the most interesting aspects of his blog involves interviews with playwrights. Although he does not add new interviews often anymore, he conducted hundreds of interviews from 2007 to 2017 - ultimately stopping when he reached 1,000.  The interviews are a great way for playwrights and theatre fans to learn more about the creative process and about the artists creating new works for the theatre.  
"It's something I wish existed when I was starting out and knew nothing," explained Szymkowicz.  "And it didn't exist so I created it."
His advice for aspiring playwrights is to write a lot and when plays are ready, send them out to a lot of places, and try to get them published.  Playwrights should "Expect a lot of work, some joy, but not much money," said Szymkowicz.
Most of all, look for places like NJ Rep - that rare theatre company who seeks to produce new work.  "I think they're amazing and I wish there were more more theaters of all sizes dedicated to new work," he adds.
---
Gary Wien has been covering the arts since 2001 and has had work published with Jersey Arts, Elmore Magazine, Princeton Magazine, Backstreets and other publications. He is a three-time winner of the Asbury Music Award for Top Music Journalist and the author of Beyond the Palace (the first book on the history of rock and roll in Asbury Park) and Are You Listening? The Top 100 Albums of 2001-2010 by New Jersey Artists. In addition, he runs New Jersey Stage and the online radio station The Penguin Rocks. He can be contacted at gary@newjerseystage.com.
---