---
Tune into Radio Jersey with Lee Mrowicki every Monday through Friday from 6pm to 8pm
Broadcast on Asbury Music!
---
Mayo Presents "A Broadway Holiday"
originally published: 11/08/2017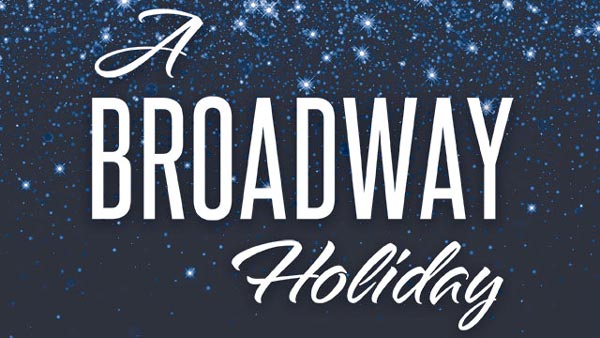 (MORRISTOWN, NJ) -- Veteran Broadway performers and members of MPAC's Performing Arts School will present a joyful afternoon of holiday music on Sunday, December 3 at 3:00 pm. A Broadway Holiday is an original, family-friendly MPAC presentation put together by Education Director Cathy Roy that will feature an afternoon of holiday favorites starring Broadway performers Kevin Kern (Finding Neverland, Wicked, The Wedding Singer), Tony-nominee Megan Lawrence (The Pajama Game, Holiday Inn, Hair), Trent Armand Kendall (Into the Woods, Five Guys Named Moe) and Joanna Young (The Drowsy Chaperone, National Tour of Les Miserables).  Tickets range from $20-$35.
This festive afternoon will also feature the MPAC Performing Arts Company and student performers from the Mayo Performing Arts School and The Miracle Project, MPAC's classes for children on the autism spectrum and with other special needs.
Mayo Performing Arts Center, a 501(c)(3) nonprofit organization, presents a wide range of programs that entertain, enrich, and educate the diverse population of the region and enhance the economic vitality of Northern New Jersey. The 2017-2018 season is made possible, in part, by a grant the New Jersey State Council on the Arts/Department of State, a Partner Agency of the National Endowment for the Arts, as well as support received from the F.M. Kirby Foundation and numerous corporations, foundations and individuals. The Mayo Performing Arts Center has been designated a Major Presenting Organization by the New Jersey State Council on the Arts. Mayo Performing Arts Center was named 2016 Outstanding Historic Theatre by the League of Historic American Theatres, and is ranked in the top 50 mid-sized performing arts centers by Pollstar Magazine.

Mayo Performing Arts Center is located at 100 South Street in Morristown, New Jersey.
---


Mile Square Theatre Presents "Vanya and Sonia and Masha and Spike"
(HOBOKEN, NJ) -- Mile Square Theatre continues its 2018 season with Christopher Durang's hilarious comedy about love, life and family, Vanya and Sonia and Masha and Spike. Durang drops a mixed bag of Chekhovian characters in contemporary Bucks County in this comic tour-de-force. Relentlessly silly and smart, Vanya and Sonia and Masha and Spike deservedly won the 2013 Tony Award for Best Play and the Drama Desk Award for Outstanding Play. The production runs from September 12 through October 7.
---
Pegasus Theatre Company presents "Human Error"
(WEST WINDSOR, NJ) -- Pegasus Theatre Company presents Human Error from September 21-30 at the West Windsor Arts Center. The play by Eric Pfeffinger asks: What does it take for people on opposite sides of the political spectrum to see past their differences and even become friends? According to Human Error, it takes a blundering fertility doctor and a case of mistaken identity, which force two couples to face an absurd situation together. 
---
East Lynne Theater's "Arsenic and Old Lace" Is Breaking Records
(CAPE MAY, NJ) -- The award-winning East Lynne Theater Company has seen many successes since its founding in 1980, but none like "Arsenic and Old Lace."  Although first produced on Broadway in 1941 by Howard Lindsay and Russel Crouse, Joseph Kesselring's comedy is still the most produced play in this country today. Yes - It' just that good!
---
Old Library Theatre Presents "Bat Boy"
(FAIR LAWN, NJ) -- Old Library Theatre, Fair Lawn Recreation Department's resident theater company and NJACT's 2017 Community Theater of the Year, presents "Bat Boy" from September 14-16.  When a half boy/half bat creature is discovered in a cave near Hope Falls, West Virginia, the local sheriff brings himto the home of the town veterinarian. Though he's eventually accepted as a member of the family, when he naively tries to fit in with the narrow-minded townspeople, they turn on him.
---
Premiere Stages To Present Brick City
(UNION, NJ) -- Premiere Stages at Kean University will present Nicole Pandolfo's Brick City from September 6-23 in Kean University's Bauer Boucher Theatre Center in Union, NJ.  In the play, worlds collide in Ms. Pandolfo's topical and compelling new play when Jessie, a combative high school senior with a disability, and Darnell, the star player of the high school basketball team, find themselves together in extended study hall during the most important marking period of their lives.  As Darnell inches dangerously close to throwing away a lucrative college scholarship and Jessie a potential career as an artist, both discover things aren't always as simple as they may seem.
---


REVIEW: "Fern Hill" at NJ Rep
(LONG BRANCH, NJ) — The latest World Premiere at New Jersey Repertory Company is Fern Hill by Michael Tucker.  Wonderfully directed by Nadia Tass, the play features an all-star cast and a story about three couples in the latter half of their lives who come up with a rather intriguing way to avoid a retirement home.
---
Deconstructing The Myths Of Bruce Springsteen
When Bruce Springsteen was about to release his debut album, the record company wanted him to say he was from New York City, but he refused.  It's somewhat ironic that over 40 years later, he has turned a legendary Broadway theatre into his home five nights a week with Springsteen on Broadway - a show that has performed in front of over 150,000 people and grossed more than $75 million since making its debut on October 12, 2017 after several preview performances. 
---
15 World Premiere Plays
New Jersey may be a short ride to Broadway, but its home to great theatre as well.  In addition to wonderful revivals and productions of recent Broadway and Off-Broadway hits, the state offers audiences the first chance to see many plays each year.  The 2018-19 season lineups for many theatres have been announced and here are 15 World Premieres taking place in New Jersey that caught our eye.
---
REVIEW: "Linger" at Premiere Stages at Kean
(UNION, NJ) — Craig Garcia's new play, Linger, gives new meaning to the term "nuclear family" and offers a powerful story, terrific performances, and fine direction by John J. Wooten.  Sadly, it has also changed the way I'll remember my favorite song by The Beach Boys.  I will never hear it without thinking of this play.
---
Difficult Questions "Linger" at Premiere Stages
There are two key questions at the heart of Craig Garcia's play "Linger": How well do parents actually know their children? And what things — even terrible things — are they capable of?
---
Event calendar
Wednesday, Aug 22, 2018
---
MUSIC

---
---
Allah-Las

@ Asbury Lanes, Asbury Park - 7:30pm
---
---
STASIS

@ The Saint, Asbury Park - 7:30pm
---
---
THEATRE

---
---
---
---
---
FILM

---
---
---
View all events
---