originally published: 03/04/2020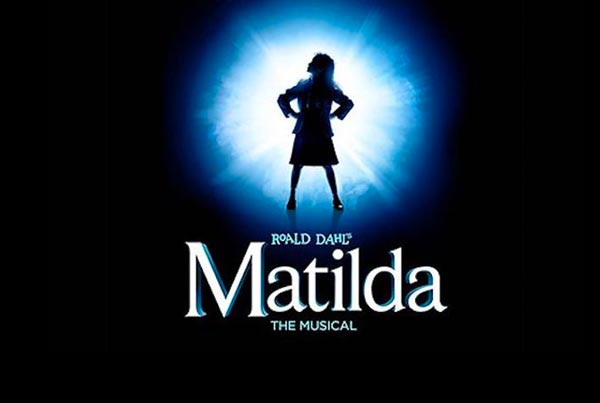 March is National Reading Month and there's no better way to celebrate this with your children than seeing Roald Dahl's "Matilda, the Musical" at Axelrod Performing Arts Center. The play is based on the popular children's book about a girl who is able to escape the problems of her own world through the books given to her by a librarian.  The musical revels in the anarchy of childhood, the power of imagination, and offers the inspiring story of a girl who dreams of a better life. Axelrod's production runs for three weekends beginning March 7th.
British writer Roald Dahl's "Matilda" was published in 1988.  It was turned into a musical by the Royal Shakespeare Company in 2010, featuring a book by Dennis Kelly and original music by Tim Minchin. The musical has gone on to win more than 40 international awards including five Tony Awards. Dahl, who is best known for his classic "Charlie and the Chocolate Factory," is also the author behind "James and the Giant Peach," "Fantastic Mr. Fox," and co-wrote the screenplay for "Chitty Chitty Bang Bang" among many others.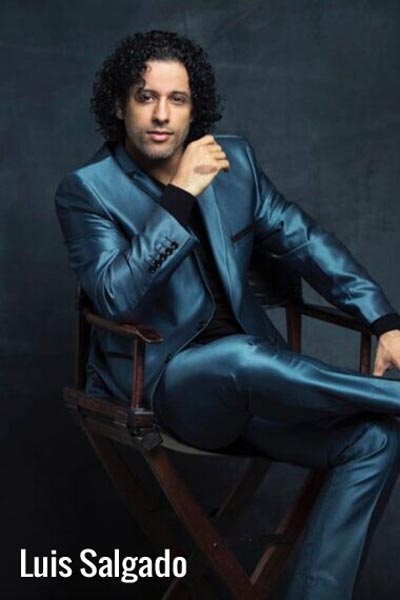 Axelrod's production is directed and choreographed by Luis Salgado, who is back at the theatre for the fourth time. "Matilda" stars young New Jersey-native Elle Graper as Matilda and Broadway's Brian Charles Rooney ("The Threepenny Opera") as Agatha Trunchbull. Elizabeth Ritacco (Brick, NJ) plays the leading role of Miss Honey, Matilda's sympathetic teacher. Portraying Matilda's never-loving parents Mr. and Mrs. Wormwood are seasoned New York actors Stephen Petrovich (Lloyd Webber's "Love Never Dies") and Sarah Mae Banning (Amazon's "Marvelous Mrs. Maisel").
Salgado is a Puerto Rican performer, director, choreographer, and producer whose career has led him to Broadway, film, television, and stages around the world. He is also a father who reads a book to his five-year-old son each night and is passionate about literature.
"As a director, I embrace the authors' intention of celebrating the importance of literacy in our society—the power of reading and knowledge," said Salgado. "We live in a world that continues to move deeper and deeper into technology, a world that doesn't value the power of imagination and discovering new worlds within our own minds. 'Matilda' is a fantastic story about community, self-empowerment, and what a young person can aspire to be when inspired by a book."
Working with young leads in a show poses a few challenges, but ones that Salgado enjoys.  In addition to being a director and a choreographer, he is also a teacher.  As a faculty member at Alvin Ailey and a guest teacher at Broadway Dance Center and Steps on Broadway, Salgado believes that the process he uses for directing works equally well with children as with Equity actors who have been on Broadway stages.  If anything, he thinks the children bring a certain energy to the production that is infectious.
"I enjoy the process of challenging somebody to make discoveries and share themselves by getting outside of their own comfort zone," said Salgado.  "My process allows me to work with both professional actors and children in a way that is playful and sparks discovery, which is nurtured by everything they're bringing to the table as much as everything I suggest the table should have.  It's a collective effort and, at the end of the day, once we have gotten our hands dirty, I can put my foot down and say this is the route we're staying at."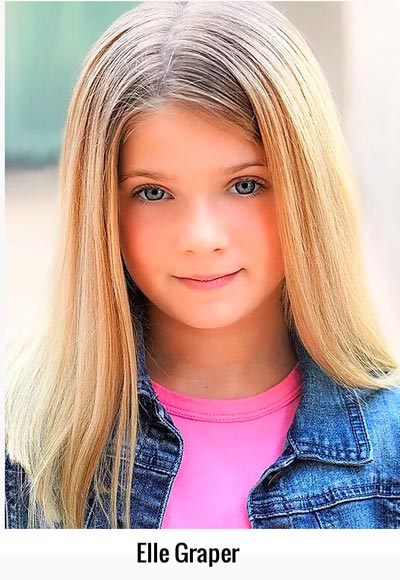 Elle Graper, who plays Matilda in Axelrod's production
Salgado says that Elle Graper is fantastic and a joy to work with.  He notes that all of the children are amazing actors and push Graper to be at the top of her game.
"Everyone around her is just full of passion and energy and desire for the piece," explained Salgado.  "That makes her spark every single time.  She's having fun and it's fun to see her be who she is.  We have a big cast (36 actors) who are filled with energy and colors, playing outside of the box - not just because we have permission since it's a children's story and we can move in different ways and speak in different ways, but also because they're showing their energy.  I think there's no way that the audience won't somehow be touched by that energy."
"Matilda"'s storyline has been tweaked slightly by Salgado.  It involves the family immigrating to the United States from Russia and settling in New Jersey.  The director sees Matilda as an immigrant in multiple ways - in addition to coming to a new country, she is basically an immigrant in her own home.  She finds refuge, nurturing, and support from a Mexican librarian who introduces her to the world of literature.
The story of "Matilda" is universal and speaks to adults as well as children. On its surface it's a magical story that captures the attention of young people, but its themes are very resonant for today's world.
"If you look at it through the lens of a children's play, you might settle for a lot of stereotypes and easy answers, but when you look deep into the root of her character, there's a lot of socio-political reality that can nurture," continued Salgado.  "Our job is not to tell them to the audience, but they have to play around them and figure out how much more life and more meaning we can find within these characters."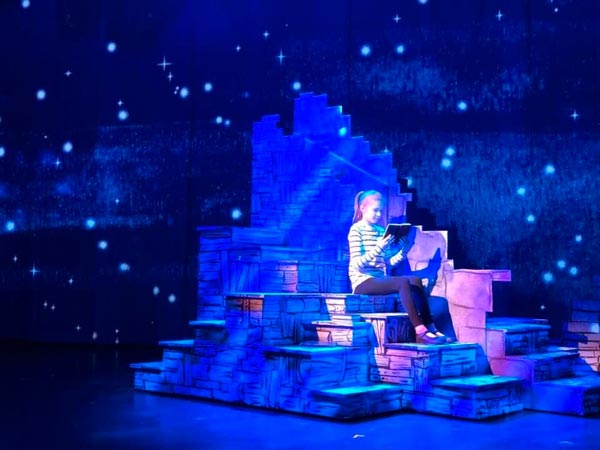 "Once I became passionate about literature, I started exploring all of the worlds I could be taken to," recalled Salgado.  "That's when theatre became real.  And that's what Matilda does.  She gets to escape in her own little room whenever the anger of her parents or the ignorance of her family is punishing her.  She gets to escape via the books that the librarian has given to her."
"We're celebrating literacy through this show because that's what it's all about," he continues.  "It's also about the debate of our current technological advancements against the simplicity of getting some pages and traveling the world in your own imagination.  We're lacking the development of our imagination every time we're looking at our Instagram or Facebook.  Taking the pages and allowing your mind to expand is a gift."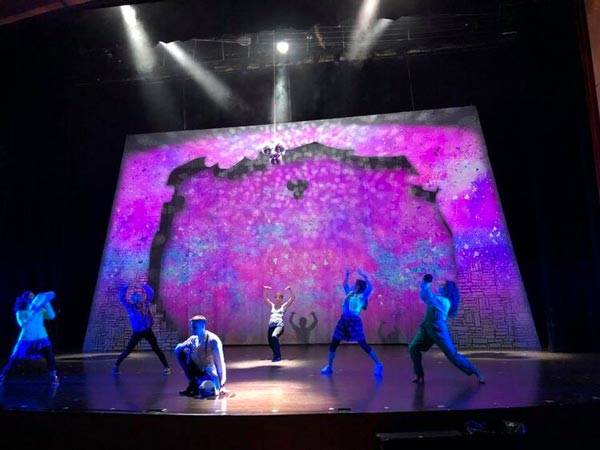 "Roald Dahl's Matilda the Musical" has a preview performance on Friday, March 6, at 7:30 p.m.  The show officially opens on Saturday, March 7 and runs three weekends through March 22 with tickets ranging from $38-67. The Axelrod Performing Arts Center is located at 100 Grant Avenue in the Deal Park section of Ocean Township.  Tickets and more information are available at www.axelrodartscenter.com.  
---
Luis Salgado is the founder of Salgado Productions and the founder/CEO of R.Evolución Latina, an organization that seeks to empower the Hispanic community through educational programming, partnerships, and the arts.
---