originally published: 07/10/2017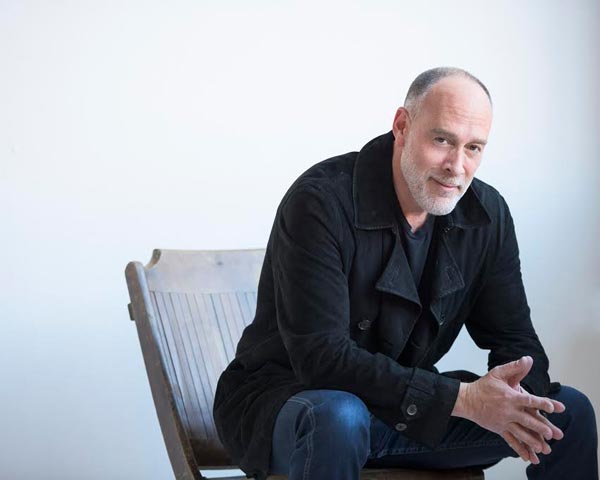 (JERSEY CITY, NJ) -- One of the most beloved and respected singer/songwriters kicks off his new tour with an exclusive, intimate concert at White Eagle Hall in Jersey City. Marc Cohn, most famous for the beloved classic, Walking in Memphis, makes his only New Jersey/New York appearance this Summer at this newly restored, historic theater. His performance will take place on Thursday, August 3 at 8:00pm.  Opening the night is Chrissi Poland.  Tickets range from $45 to $75.  The show is open to those 18 and up.
By combining the precision of a brilliant tunesmith with the passion of a great soul man, Cohn has long solidified his place as one of his generation's most compelling singer/songwriters, generating a loyal audience following and acclaim from critics and colleagues alike.
"Marc is one of the most soulful, talented artists I know," says Bonnie Raitt. "I love his songs, he's an incredible singer, and I marvel at his ability to mesmerize every audience he plays for."
Last year, Cohn celebrated that the 25th anniversary of his Grammy-winning, platinum-selling, self-titled debut album by releasing Careful What you Dream: Lost Songs and Rarities, featuring never-before-heard songs and demos dating back to years before his debut album and the Grammy Award that followed. 
"Having toured with Marc, I have seen firsthand how dedicated his fans are to his songs and the man himself," says Mary Chapin Carpenter. " He is so funny and sharp and utterly kind, and he writes beautiful words and melodies, illuminating his life and those of his listeners. That is why we are drawn to this or that particular artist, I think. They help clear away the cobwebs with transporting songs and point us toward a more intimate acquaintance with ourselves."
---
The article continues after this ad
---
---
Originally constructed in 1910, the newly restored White Eagle Hall is an impressive new venue for arts and entertainment, including concerts, theater, performances and other events in the New York/New Jersey Metropolitan area. White Eagle Hall features complete Food & Beverage service, with two bars on the mezzanine level and one on the balcony level. The restoration enhanced the intimacy and charm of this historic venue while adding the latest in sound and lighting technology, creating a distinctive and memorable audience experience.
White Eagle Hall is located at 337 Newark Avenue in Jersey City, New Jersey.
PHOTO BY DREW GURIAN