originally published: 03/27/2019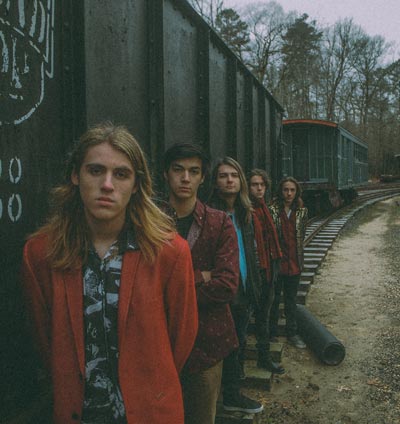 Jersey Shore rock band Vendetta Rose will celebrate the release of their four-song debut EP, Tilted Directions, on March 30 at Asbury Lanes with The Flukes and Dress Code. PHOTO BY DAVID ROSS LAWN
Vendetta Rose vocalist-keyboardist Alec Demello, 16, has one of the best voices I've heard in a while, like Chris Robinson of The Black Crowes or a young Rod Stewart, but with a greater range and better phrasing. At times, his voice seems almost out of place in the young progressive hard rock band, better suited for a Stonesy roots-rock outfit, but since he writes a good chunk of the songs, I guess this is Demello's style. And it's very emotional at that, chronicling a heart and mind of darkness. 
The tornado-like "Silent Letter" about a suicide note yet to be written opens the emotional storm of Vendetta Rose's four-song debut EP, Tilted Directions, and is the Makin Waves Song of the Week at AsburyMusic.com, Spotify and now YouTube. I love the whirlwind drum opening by John Matlosz and rippin' guitar solos by Nick Marrotta and Ryan Graci, who surf those rhythms nicely. 
Those young cats are joined by bassist Kyle Crowley, a student of the great John DeServio from Black Label Society and Cycle of Pain, so like the rest of the band, his chops are killer. I look forward to seeing how Venetta Rose's songwriting skills catch up to their playing. Sometimes all the emotion gets a bit melodramatic and lyrically clichéd. But their musical mix belies their age and is a mighty cross between the emotional intensity of Tool, grit of early Aerosmith, panache of Rush, especially the Neil Peart-like drums, and fury of Guns N' Roses, particularly the interplay of guitars and vocals. 
Demello also offers pretty piano parts on "Blend," a power ballad about a lonely outsider filled with dread because he would rather be different than blend in. If it was the 1970s, lighters would be raised up in salute of this arena-rock anthem. Maybe kids today will light up their cell phones when Vendetta Rose celebrate the release of Tilted Directions on March 30 at Asbury Lanes with The Flukes and Dress Code.
There they'll also hear the Guns N' Roses-like "Over and Under," a battle against an addicted abuser, and the EP's closer "Human Glass," which features particularly fine phrasing by Demello that weaves in and out of tasty guitar and piano solos. In a summation of the themes of the EP, that tune is about winning and losing in life and the price you pay to play.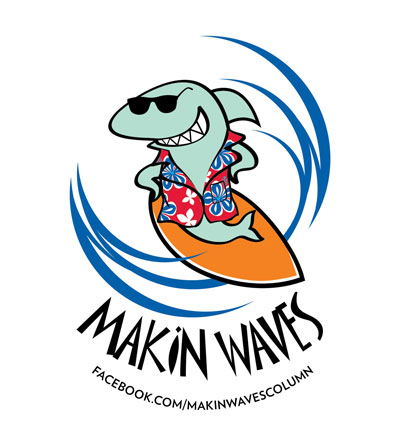 Bob Makin is the reporter for MyCentralJersey.com/entertainment and a former managing editor of The Aquarian Weekly, which launched this column in 1988. Contact him at makinwaves64@yahoo.com. And like Makin Waves at www.facebook.com/makinwavescolumn.