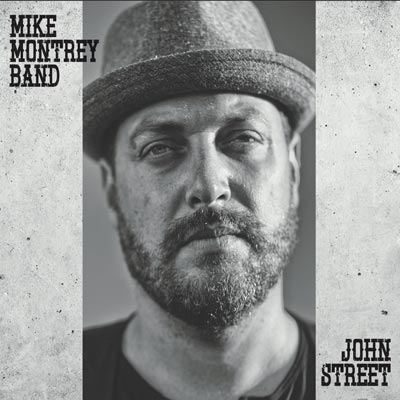 "John Street" is an extremely special and well-made project that is by far the best album Mike Montrey ever has made, including the two with Water
I've always liked how Mike Montrey Band can get soulful and funky like Prince, then downright down home, like Neil Young, depending on the track and its arrangement. Montrey does that with his new masterpiece, "John Street," but particularly flexes his Young muscles with the help of sought-after session player Dave Pearlman on pedal steel and dobro. An exceptional lead guitarist in his own right, Montrey leaves most of the lead parts to Pearlman and focuses on some tasty pickin' 'n' strummin' on acoustic and the best use of a whistle since Otis Redding's "Sitting on the Dock of the Bay."
A great deal of help also comes from two Grammy winners: producer-engineer Jim Scott (Wilco, Tom Petty & The Heartbreakers, Santana, and Tedeschi Trucks Band) and keyboardist John Ginty (Robert Randolph & the Family Band, Citizen Cope). With his signature Hammond B3, Ginty helps Montrey pour his soul into this record, while Scott also gets fantastic performance out of longtime Montrey bassist Anthony Duca and co-vocalist Jen Augustine and new drummer Rob Smith. He weaves them all together nicely with a wonderful sense of timing that heightens the emotions of each of the songs, such as with the steel guitar and whistle that come in after a cacophony that seems like a false ending on "Slow and Easy." Scott also contributes a fun toy piano on tracks. 
The many excellent duets and counter harmonies Augustine offers on about half of the 11-song album is another high point. Her smoky alto complements Montrey's soulful, scratchy falsetto beautifully, especially on the fun-hearted "Coffee and Suspenders," the call-and-response of "Everytime the Sun Begins to Show," the aforementioned "Slow and Easy," the Neil Young-inspired "Aether and Chaos, Beauty and Wine," and "I Am a Freight Train," which recalls Kid Rock and Sheryl Crow.
"John Street" also features some of Montrey's strongest lyrics, such as on the opening angst of "Blanket Full of Dust": "So can you hear me now, I'm screaming with my voice worn down. My soul is tired, but it's full of hope, and leaps and bounds. I need a railing to hold onto before I hit the ground. I need a chisel and some sandpaper to scrape away the rust and stagger towards my blanket full of dust."
I also like the visual line in "Coffee and Suspenders": "Like chameleons in the forest haze, we're dancing in our own charade, disguised in the afternoon." And then there's a harvest of gold in two Neil Young-inspired tracks. In the aforementioned "Aether," Montrey shares, "Sometimes I think that it's all just a sham/Hour by hour, minute by minute, through each grain of sand/One second you're older, one second you told her, one second you ran/And in an instant he grew up, before you knew what, who, where or when." And then in "For Her," he pines, "You leave that window closed for rain, always ready for the doom, impending pain. But you left your dreams outside to rot, like it or not."
This is the first album of the year to make me think about my top 10 list. I am very confident that "John Street" will sit there all year long. Check it out with Mike Montrey Band's new live pedal steel player, Steve Benson, when they celebrate the release of "John Street" on March 2 at the Wonder Bar in Asbury Park opening for Gregg Allman Band guitarist Scott Sharrard and March 3 at John & Peter's in New Hope. Tour dates will include March 14 and 15 at SXSW in Austin; March 23 and 24, Cape May Singer-Songwriter Festival; March 28, Bitter End, New York City; April 26, Elbo Room, Chicago, and May 25, Shakedown Bar, Vail, Colo.  
Bob Makin is the reporter for www.MyCentralJersey.com/entertainment and a former managing editor of The Aquarian Weekly, which launched this column in 1988. Contact him at makinwaves64@yahoo.com. Like Makin Waves at www.facebook.com/makinwavescolumn.
originally published: 2018-01-25 01:00:00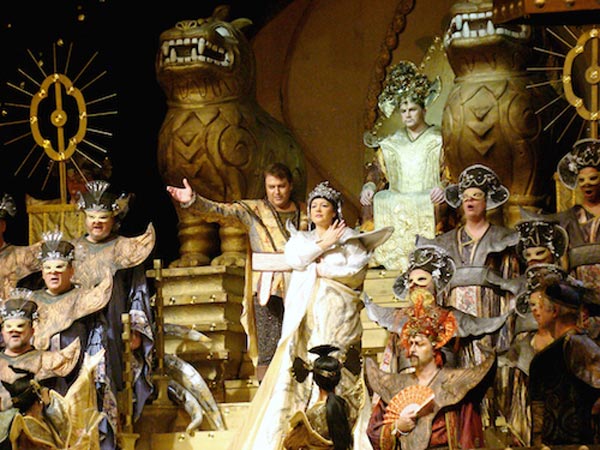 Puccini's Last Opera Makes Its First Appearance At Verismo Opera
My boss, the CEO of OPERA America, has a favorite "first question." Every time he interviews an opera creator, artist, board member or business partner, he asks them, "What is the first opera you saw? Who took you?"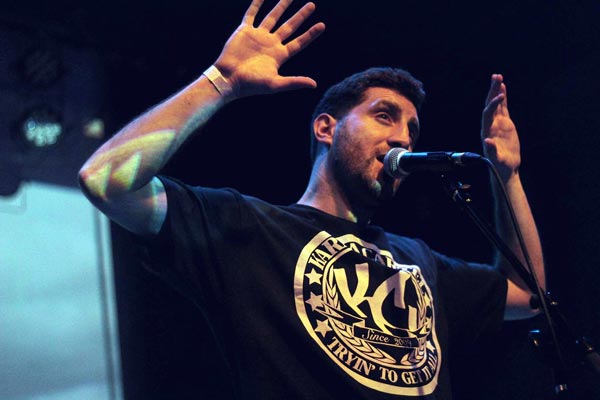 Statement From Chris Rockwell Regarding 2018 Asbury Music Awards
It's been over ten years since I first started out performing in Asbury Park. My first performance there was during the Wave Gathering, when Rick Barry invited me to do a show with him at Twisted Tree Cafe. I felt very welcomed since day one, even though I was a poet who rapped with a band. Nobody was really sure what to do with me, but they still took me in. We all know how much things have changed in the elapse of that decade. We were doing poetry on Cookman Avenue when most of the buildings still had wooden windows, and Langosta Lounge was a shady dive called Club Deep. Now, there are bigger venues with better sound systems, and more money being poured into it all, but one thing has not changed. All the venues are still being booked by straight white people, and mostly older white dudes.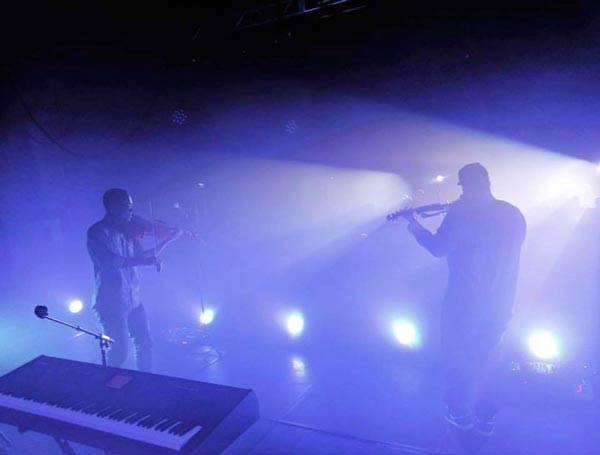 Boundary-Defying Black Violin Blends Classical, Hip-Hop, Rock and More
It happens mostly at the airport. Or when they're getting on an elevator. Wil Baptiste says when he and longtime friend Kevin Sylvester are spotted carrying their musical instruments cases, people usually assume that saxophones or trumpets are inside.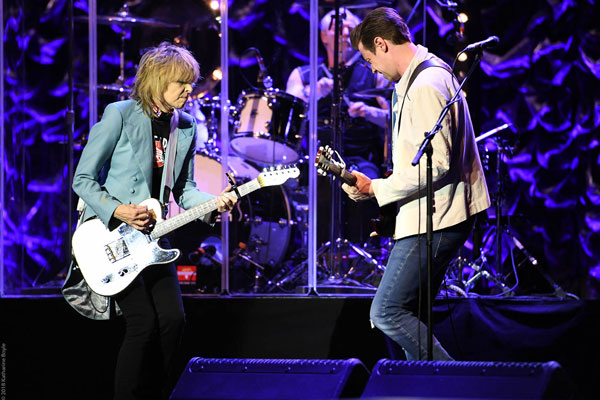 PHOTOS from The Pretenders at Mayo Performing Arts Center
(MORRISTOWN, NJ) -- On Monday, April 2nd, The Pretenders (member of the Rock and Roll Hall of Fame Class of 2005) came to the Mayo Performing Arts Center in Morristown. Photographer Katharine Boyle was on hand to take some photos.