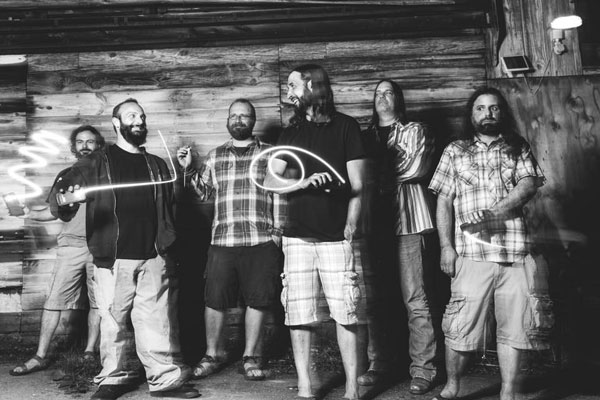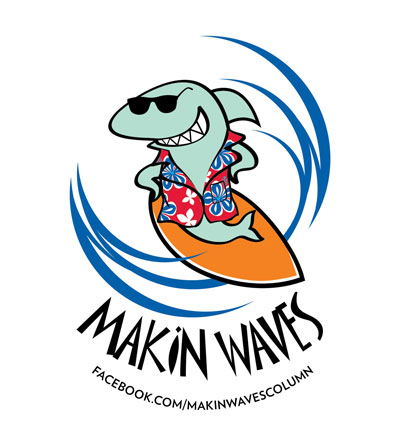 Hunterdon County jam band Albert Savage will celebrate the release of its funky, soulful, rootsy "Savage on the High Seas" LP on Nov. 11 with a flow of 17 different beers at River Horse Brewing Co. in Ewing.    
Man, do I miss the jam bands of the 1990s to early 2000s. That was such a fun time and scene. It seems like there's so few good new jam bands now.
That's why Albert Savage's CD, "Savage on the High Seas," is a treat. Something of a debut, because the last release was as Mike Frank & Friends, the same renamed Hunterdon County six-piece's 11-song collection blends the best of that scene -- Phish, Dave Matthews Band, Soulive, Medeski, Martin & Wood, Galatic -- with elements of jam-band forefathers the Dead, the Allmans, and The Meters. Yet, "Savage on the High Seas," is so well performed and produced by vocalist-guitarist-producer Mike Frank, guitarist Chris Rakow, bassist-vocalist Todd Lanka, percussionist-vocalist Mike O'Brien, drummer Steve Farrell, and organist-keyboardist Mike Panella, the resulting mix of pretty poignancy and booty-shakin' fun is all the band's own.  
Most bands record a six-minute track as a closing epic, but for Albert Savage, that's just getting warmed up with exceptional solo interplay throughout between guitarists Frank and Rakow and keyboardist Panella, who is the best Jersey-bred rock organist I've heard since Grammy winner John Ginty. And while Albert Savage aren't exactly Hunter and Garcia in the songwriting department, they do write songs as well as Phish and sport chops that demonstrate that kind of potential. 
"Savage on the High Seas" opens with the beautiful Dave Matthews-like "Song Birds," an expression of love for both people and music. The Phish-inspired "Twisted Time" follows with four minutes of dynamic soloing between the guitarists and Panella. Next is "Side of the Road," a breakup song that's odd because the band has so much contagious fun jamming to a righteous, rootsy groove. 
One of my favorite tracks, "Cypher Dog," is an instrumental that blends a funky Meters strut with the smooth, stylistic groove of soul jazz in a way that will please fans of Galactic and Soulive. You know a band is good when their instrumentals stand out alongside impressive lyrical tracks, such as "Sky," whose constructive Robert Hunter-like philosophies are set to a sunny reggae beat. The band waxes Hunter with lines, such as "You've got to love before you die … You've got to walk before you run … You've got to run before you fly." 
Also strong lyrically is "Valentine Blues," a spirited shuffle about a complicated relationship in which the protagonist pleads "don't throw me the toaster while I'm sitting in the tub. I feel like a boiling blister that you bit off and spit under the rug." Not the most romantic song ever written, but a whole hell of a lot of fun that showcases the band's chops, including a guitar exchange that sounds like the Perkins Brothers trading licks, plus another sweet organ solo by Panella and a hearty bass solo by Lanka.
The tumultuous title track is a Phish-like jam that tells a savage tale set at sea. Also Phishy is "Guy on a Bike," which essentially is an instrumental with some demented lyrics and at times creepy vocals thrown in, and the phunky "Cease and Desist," an absolute booty-shakin' ball. And if you're a Jerry Garcia fan, you'll enjoy the aching vocals and bubbly guitar of "Grin Again."
The impressive collection closes with the all-too-brief instrumental "Cyberdate," which combines the fun of Phish with the chops of John Scofield sitting in with Medeski, Martin and Wood. At 3 minutes, the track is Albert Savage's shortest, but it packs as much of a funky, soulful punch.
"Savage on the High Seas" will be celebrated with a release party on Nov. 11 at River Horse Brewing Co. in Ewing. That evening, the brewery will be offering a tasting of 17 different beers.
Bob Makin is the reporter for www.MyCentralJersey.com/entertainment and a former managing editor and still a contributor to The Aquarian Weekly, which launched this column in 1988. Contact him at makinwaves64@yahoo.com. Like Makin Waves at www.facebook.com/makinwavescolumn.