---
For great Jersey music and much more, tune into our radio station at AsburyMusic.com
---
Lighthouse International Film Festival Accepting 2018 Submissions
originally published: 01/12/2018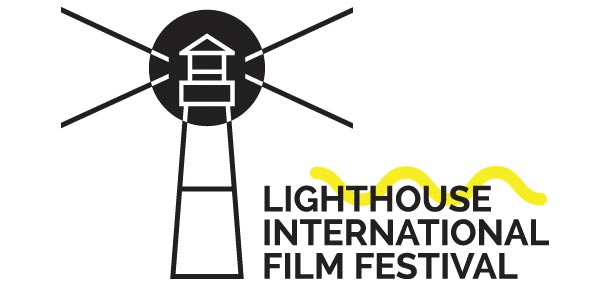 (LONG BEACH ISLAND, NJ) -- The  Lighthouse International Film Festival is accepting submissions for the 2018 festival - it's 10th anniversary.  Submissions may be sent via Filmfreeway.com or Withoutabox.com. The early bird discounted deadline is January 26; the regular deadline is February 23; and the late deadline is March 16.  This year's festival will take place June 7-10 in Long Beach Island.
The Lighthouse International Film Festival champions cinema in its own unique style, blending the best in modern storytelling with the laid-back beach culture of Long Beach Island, NJ. Internationally recognized, the festival has cultivated a devoted following of filmmakers, industry professionals and local cinephiles and brings them together in a singular setting designed to squarely put the emphasis on the films and filmmakers.
LIFF blends the prestige of a carefully curated lineup of films with the intimacy of local arthouse screenings – screenings feature extended Q&As, while industry breakfasts and filmmaker access to all film screenings and events encourages networking and relationships-building. Purposefully taking a step away from some of the high-intensity, tension-frought aspects of market festivals, LIFF wants filmmakers to meet their audience, engage in dialogue about their film, expand its reach, and most of all, to focus on enjoying their LIFF screening and experience.
Click here for full submission details.
LIFF is also accepting submissions for its "Write By The Beach" program, a writers' retreat for female screenwriters and filmmakers. Taking advantage of the inspiration provided by the scenic backdrop of LBI, nestled in between ocean and bay, Write By The Beachoffers selected screenwriters the opportunity to spend a week in a beach house in the week leading up to and encompassing the 2018 Festival, with no obligation except to foster their creativity on whatever project they are currently working. Submissions are open to any female writer with at least one credit as primary screenwriter on a produced short or feature film, with priority in selection given to those writers currently working on feature-length screenplays. LIFF may require additional information in making its selections, such as – but not limited to – writing samples, film or equivalent writing credits and a brief synopsis of the current writing project to be focused on during the residency.
---
The article continues after this ad
---
---
Whether at a screening, a panel discussion, a meeting over ice cream at the beach or just catching some waves at one of LBI's terrific surfing spots, LIFF wants filmmakers and attendees to celebrate the myriad ways in which storytelling is exploding.
The Lighthouse International Film Festival is a nonprofit organization that is dedicated to showcasing diverse, dynamic storytelling, with a focus on unique voices.


Monmouth Arts Presents Sneak Peek Screening of "Never Look Away"
(RED BANK, NJ) -- See the movie before New York or Los Angeles! Monmouth Arts will provide another installation of its "Film Sneak Peek" series with Never Look Away, an epic tale of art and history spanning three turbulent decades of 20th-century Germany, on November 29 at Bow Tie Cinemas in Red Bank at 7:00pm. 
---
"The Brighton Bar - Home Of Original Music" Documentary To Be Screened In Long Branch
(LONG BRANCH, NJ) -- From the 1970s to today the Brighton Bar has been a live music venue and a staple of the New Jersey music scene.  On Wednesday, November 28th at 7:00pm, a free showing of The Brighton Bar - Home Of Original Music  - a documentary about the venue will be screened at The NJ Rep West End Arts Center.
---
Westfield IFF and James Ward Mansion Host Pop-Up Gin Joint with Movies at the Mansion
(WESTFIELD, NJ) -- Big Dreams & Silver Screens, the organization responsible for the Westfield International Film Festival, is happy to announce their end-of-year celebration and fundraiser, "Of All the Gin Joints" on December 6 at the James Ward Mansion. The evening is a Casablanca-inspired party that will feature a pop-up gin bar, light bites by Feast Catering, live music by Tony Mowatt, and a screening of Casablanca.  Westfield native, Francesca Rizzo will also be screening a complementary independent noir short film, Sullivan's Last Call – "a sexy little film about celibacy."
---
2018 International Film Festival Brings 4 Award Winning Foreign Films To Vineland
(VINELAND, NJ) -- Enjoy four highly-acclaimed award-winning recent foreign films representing diverse cultures at the 2018 International Film Festival, starting Monday, November 26, at the Levoy Theatre, 126-130 N. High St., Millville, NJ. The four films—A Fantastic Woman, The Interpreter, 1945, and Sammy Davis, Jr.: I've Gotta Be Me—will introduce the theatergoer to the universality of themes that are common to Jewish and other international themes. They are representative of the finest of today's international cinematographic art.
---
NJSO presents Star Wars: A New Hope in concert on Thanksgiving weekend
(NEWARK, NJ) --The New Jersey Symphony Orchestra presents screenings of the complete film Star Wars: A New Hope with Oscar-winning composer John Williams' musical scores performed live on Thanksgiving weekend, November 23–25. Performances take place in Red Bank, Newark, and New Brunswick.
---


REVIEW: "First Man"
The image that most defines the 20th century is that of a man standing on the surface of the moon. The man is astronaut Neil Armstrong, but we can't see his face as he's wearing a helmet, the glass of which reflects our collective achievement back at us. When he took a small step, we all took a giant leap with him, and Armstrong instantly became more than a mere man, a symbol. With First Man, director Damien Chazelle takes us inside the famous helmet, stripping away the symbol to tell the story of Armstrong the man.
---
REVIEW: "Halloween"
In 2013, John Carpenter's Halloween received a 35th anniversary blu-ray release. The accompanying booklet credited the following line of dialogue to Jamie Lee Curtis's babysitting heroine Laurie Strode: "Was it the boogeyman?" Of course, that's a misquote. In the scene in question, Laurie admits to herself that "It WAS the boogeyman," to which Donald Pleasence's Doctor Loomis solemnly replies, "As a matter of fact, it was."
---
REVIEW: "Cold War"
Back in 2006, German cinema scored something of a breakout global hit with Florian Henckel von Donnersmarck's The Lives of Others, which followed the travails of a group of disgruntled, pro-western artists in communist era East Germany. At the time I couldn't help viewing the protagonists of Von Donnersmarck's drama as the sort of people who would be just as discontented with their lot if they found themselves living in the capitalist west. The grass is always greener on the other side.
---
Baba Babee Skazala
Among the many intriguing films being screened at New Jersey Film Festival Fall 2018, one title immediately caught our eye — Baba Babee Skazala: Grandmother Told Grandmother.  
---
NJ Film Fest Preview: October 2018
(NEW BRUNSWICK, NJ) -- The New Jersey Film Festival Fall 2018 runs from September 14 to October 26 on the Rutgers University Campus in New Brunswick, NJ. Showcasing new international films, American independent features, animation, experimental and short subjects, and cutting-edge documentaries, the New Jersey Film Festival Fall 2018 will feature over 30 film screenings.  
---
Event calendar
Thursday, Nov 15, 2018
---
MUSIC

---
---
---
TOTO

@ Mayo Performing Arts Center (MPAC), Morristown - 8:00pm
---
THEATRE

---
---
---
Apples In Winter

@ Centenary Stage Company - Kutz Theater of the Lackland Center, Hackettstown - 7:30pm
---
---
---
---
DANCE

---
---
FILM

---
---
View all events
---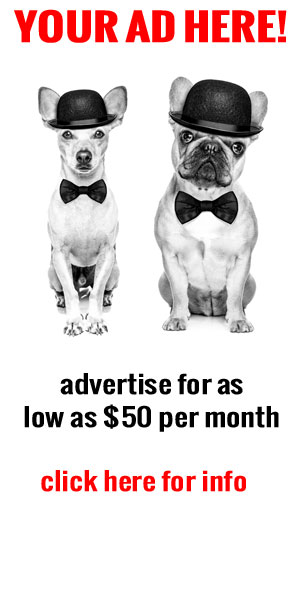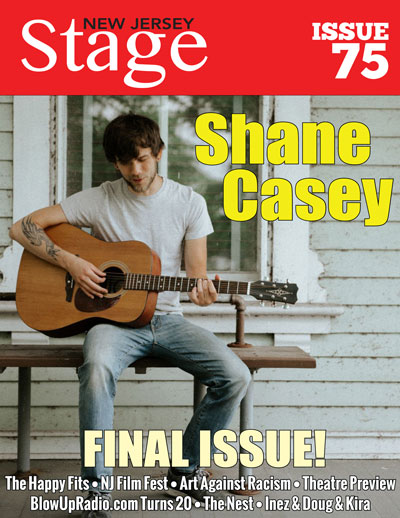 For more on our awards, click here