---
Have you seen our monthly magazine? It's available for free at NJArtsMag.com
---
Lighthouse International Film Festival Accepting 2018 Submissions
originally published: 01/12/2018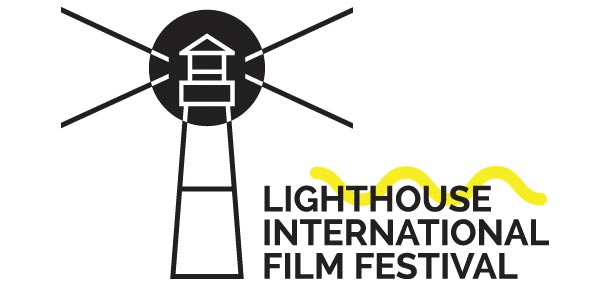 (LONG BEACH ISLAND, NJ) -- The  Lighthouse International Film Festival is accepting submissions for the 2018 festival - it's 10th anniversary.  Submissions may be sent via Filmfreeway.com or Withoutabox.com. The early bird discounted deadline is January 26; the regular deadline is February 23; and the late deadline is March 16.  This year's festival will take place June 7-10 in Long Beach Island.
The Lighthouse International Film Festival champions cinema in its own unique style, blending the best in modern storytelling with the laid-back beach culture of Long Beach Island, NJ. Internationally recognized, the festival has cultivated a devoted following of filmmakers, industry professionals and local cinephiles and brings them together in a singular setting designed to squarely put the emphasis on the films and filmmakers.
LIFF blends the prestige of a carefully curated lineup of films with the intimacy of local arthouse screenings – screenings feature extended Q&As, while industry breakfasts and filmmaker access to all film screenings and events encourages networking and relationships-building. Purposefully taking a step away from some of the high-intensity, tension-frought aspects of market festivals, LIFF wants filmmakers to meet their audience, engage in dialogue about their film, expand its reach, and most of all, to focus on enjoying their LIFF screening and experience.
Click here for full submission details.
LIFF is also accepting submissions for its "Write By The Beach" program, a writers' retreat for female screenwriters and filmmakers. Taking advantage of the inspiration provided by the scenic backdrop of LBI, nestled in between ocean and bay, Write By The Beachoffers selected screenwriters the opportunity to spend a week in a beach house in the week leading up to and encompassing the 2018 Festival, with no obligation except to foster their creativity on whatever project they are currently working. Submissions are open to any female writer with at least one credit as primary screenwriter on a produced short or feature film, with priority in selection given to those writers currently working on feature-length screenplays. LIFF may require additional information in making its selections, such as – but not limited to – writing samples, film or equivalent writing credits and a brief synopsis of the current writing project to be focused on during the residency.
---
The article continues after this ad
---
---
Whether at a screening, a panel discussion, a meeting over ice cream at the beach or just catching some waves at one of LBI's terrific surfing spots, LIFF wants filmmakers and attendees to celebrate the myriad ways in which storytelling is exploding.
The Lighthouse International Film Festival is a nonprofit organization that is dedicated to showcasing diverse, dynamic storytelling, with a focus on unique voices.


2018 Westfield International Film Festival To Take Place September 20-23
(WESTFIELD, NJ) -- Anybody can go to a movie theater to watch a film, but the Westfield International Film Festival is bringing movies to the mansion with its sixth season at the James Ward Mansion in downtown Westfield from September 20 - 23, 2018!  The festival will span a four day weekend and will include Q&A sessions with actors and filmmakers, networking opportunities, and red carpet parties.
---
JCTC FILM Premiers DEKA-LOG, New Series Depicting Contemporary Urban Life
(JERSEY CITY, NJ) -- A new anthology web-series by an up and coming, Jersey City-based filmmaker, premiers at Merseles Studios on August 23rd when Jersey City Theater Center presents DEKA-LOG: a Finding Me story.  Doors are at 6:30pm, screening at 7:00pm.  Admission is $10.
---
​​​​​​​The Newton Theatre Presents a Silent Film Halloween With A Live Orchestra
(NEWTON, NJ) -- The Newton Theatre presents a trio of ghostly silent films paired with the original historic orchestral scores on Saturday, October 27 at 3:00pm. Travel back to the early 1900s to cheer and hiss with Buster Keaton in The Haunted House (1921), Laurel and Hardy in Habeus Corpus (1928), and Charlie Chaplin in One A.M. (1916). Between the films, enjoy the rollicking rhythms of the early 20th century as played by The Peacherine Ragtime Orchestra, featuring favorites by Scott Joplin, Irving Berlin, and more! Fun for the whole family!
---
A Look At New Jersey Film Festival's Fall 2018 Lineup
(NEW BRUNSWICK, NJ) -- The 36th Bi-annual New Jersey Film Festival Fall 2018 will take place at Rutgers University in New Brunswick from September 14 - October 26.  The festival showcases new international films, American independent features, animation, experimental and short subjects, and cutting-edge documentaries through over 30 film screenings. The Festival will run on select Thursday, Friday, Saturday, and Sunday evenings. The festival is presented by Rutgers Film Co-op/New Jersey Media Arts Center, in association with the Rutgers University Program In Cinema Studies.
---
​​​​​​​Montclair Film and Hackensack Meridian Health Mountainside Medical Center To Hold Free Screening of "MILK"
(MONTCLAIR, NJ) -- Montclair Film and Hackensack Meridian Health Mountainside Medical Center will present a free screening of MILK (2015) on Wednesday, August 29th at 10:30am at Montclair Film's Cinema505. The screening, presented in celebration of World Breastfeeding Month, seeks to educate and promote breastfeeding among nursing and expecting mothers.
---


Newark Black Film Festival
​​​​​​​Richard Wesley is a playwright, screenwriter, and professor of Dramatic Writing at the Tisch School of the Arts at New York University, and has been involved with the Newark Black Film Festival for well over three decades. A Newark native, he's currently the Chairperson of the festival's Selection Committee. The NBFF is currently in full swing, with a screening of Cadillac Records tomorrow, and the biennial Paul Robeson Awards for young filmmakers taking place on Wednesday, August 8. This season's program also features the films Selma, I Called Him Morgan, The Art of the Journey, Coco, and Hidden Figures. We recently spoke with Wesley about the history and mission of the Newark Black Film Festival, the role it plays in the lives of young filmmakers, and a chance encounter with Sidney Poitier that launched him into the film industry.
---
REVIEW: "Skyscraper"
Over the last half century, the concept of blockbuster spectacle has flipped on its head. In the 1960s, big budget spectacle meant Steve McQueen jumping over a barbed wire fence on a motorcycle without the aid of a stunt double, or Julie Andrews screaming her lungs out on a Swiss mountainside. Science fiction was relegated to Saturday morning screenings of b-movies, which parents would use to relieve themselves of their tykes while they went shopping. George Lucas  changed all that a decade later, and now sci-fi and fantasy dominates the multiplex, while the only movies featuring practical stunts are those low budget straight to VOD action movies designed to showcase the athleticism of former MMA fighters.
---
REVIEW: "BlacKkKlansman"
Spike Lee's BlacKkKlansman isn't a remake of Ted V. Mikels' infamous 1966 grindhouse staple. Rather it's based on true events ("Dis joint is based on some fo' real, fo' real shit," reads the title card, because Lee is apparently a 12-year-old boy), the story of how rookie cop Ron Stallworth (played here in a star-making turn from John David Washington, son of Denzel) became a member of the Ku Klux Klan in 1978, despite being an African-American.
---
REVIEW: "When I Sing"
Most of the world learned of Linda Chorney in 2012 when her name was listed as one of the Grammy nominees for Best Americana Album. Her film, When I Sing, not only follows her rise from obscurity to the Grammy Awards, it goes much further.  It's a love story between a die hard Red Sox fan and a Yankees fan; a spotlight on how indie artists survive on the road; and a deeply, revealing portrait of how the media and the music industry turned what could have been a wonderful Cinderella story into a very hurtful experience.
---
REVIEW: "Jurassic World: Fallen Kingdom"
I recall hearing an anecdote concerning a society of pranksters in 1970s London who would take trips en masse to the cinema, only to walk out when or if the title of the movie in question was spoken by a character. That lot would get their money's worth with Jurassic World: Fallen Kingdom, as it's not until the closing minutes that a returning original cast member (in a blink and you'll miss it cameo) informs us that we're now living in a "Jurassic World." It's the sort of cringeworthy moment that would normally cause me to groan, but I was so broken down by the laziness and ineptitude of this fifth installment in the franchise that I couldn't even muster a sigh by that late point.
---