By Gary Wien
originally published: 05/27/2019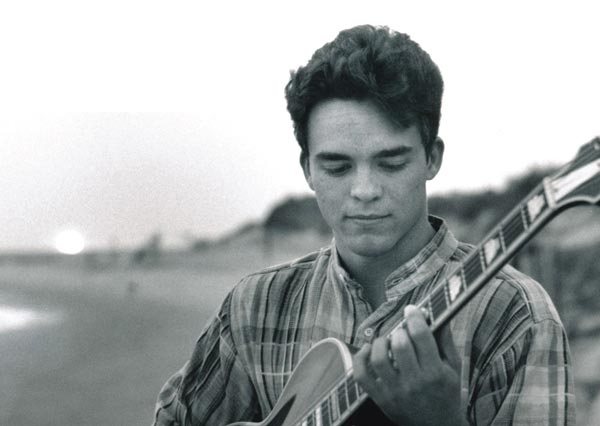 "I can't imagine people not hearing Coley's music.  I can't bear the thought of it." -- Jeanie Bryson 
On February 12, 2009, jazz guitarist Coleman Mellett was among the 50 people who lost their lives when Continental Flight 3407 crashed just outside Buffalo, New York. He was on his way to perform with the Buffalo Philharmonic as the guitarist with the Chuck Mangione Band. 
At the time, Coley was working on his first album of original songs.  The story of those songs and a musical community that came together to help the album get created is documented in the wonderful film Sing You A Brand New Song: The Words and Music of Coleman Mellett.  It's a story about a remarkable life cut too short, a look at a talented artist, and the love of his wife jazz singer Jeanie Bryson who wants the world to know his music and the man he was.  The film will be screened on Saturday, June 8 at the New Jersey International Film Fest in New Brunswick.
Coley had been working on the album in his home studio for several years.  He was also a full-time jazz musician, often on the road with the Chuck Mangione Band, and taught music as well. Slowly but surely he laid down his guitar and vocals for each track and used synthesized instruments for the other parts with the goal of one day having real musicians play those parts.
He never got to see how the album turned out, but he had begun working with Grammy Award-winning producer Barry Miles shortly before his death.  Miles was Roberta Flack's musical director for years and produced Jeanie Bryson's first demo in the late 1980s when she was just starting out.  Jeanie convinced Coley to sent Barry Miles an mp3 in August 2008.  Miles loved it and said he wanted to play piano on the track.  Unfortunately, they only had about a month to work together before Coley's death.
---
The article continues after this ad
---
---
"I've seen the emails that went back and forth between them," said Jeanie Bryson.  "Coley was so excited to have Barry working on it and then the accident happened.  I have to say I remember so little about that time.  I think your body saves your life by not remembering what's happening.  I was in shock for months.  But what I do remember is my conversation with Barry saying 'We have to finish this record.'"
Miles, along with recording engineer Ron DiCesare, began a painstaking year-long process of sifting through and retrieving thousands of digital musical files from Coley's computer which would be used as the completed tracks for his album.  
"Basically they had to go through all of the tracks, all of the takes, and try to match up what they heard on Coley's demos to what track he had chosen," Jeanie explained.  "Luckily my husband was very meticulous.  He was a perfectionist, so whatever he had chosen was the best take.  Even though there were a lot of choices to be made, the basic sound and feel of every tune was already there. After they had digitized everything and put everything in order, they had to find musicians to play."
Their search led to an all-star cast including Chuck Mangione on flugelhorn, Steve Gadd on drums, Will Lee on bass, Larry Goldings on organ, and James Taylor on rhythm guitar and background vocals on one track.  For the film, Michael McDonald of The Doobie Brothers came on to do the narration.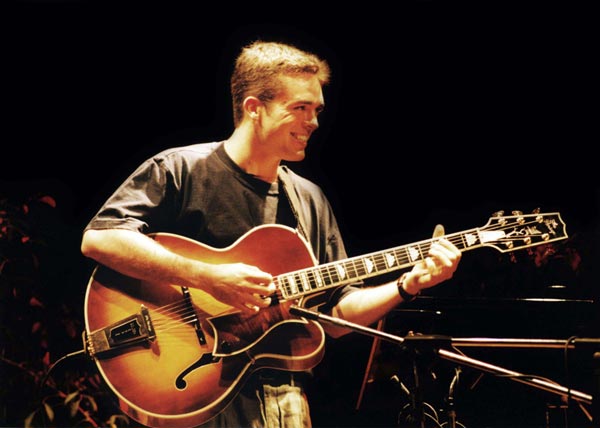 "Luckily there wasn't a whole lot of people actually doing the parts before I had decided to make a film to chronicle it," said Jeanie.  "I don't think I actually thought of making a documentary as much as just having somebody in there to make sure it was seen because it was such an amazing thing. I feel it was such an organic process, what else could I do but film it?"
The film offers an amazing look at how they produced the album. They not only had a myriad of computer files to go through, but had to match outdated technology and software with those used today.  In one example of the lengths they went to, Jeannie had recorded one of the songs, "You Got Me Too" in 1999.  She said Miles took the original reel-to-reel tapes and had her singing, Coley's singing, and his guitar taken off the tapes to be rerecorded so they would match the sound quality of the other recordings.
"Barry told me he wanted me to sing the background vocals and let me tell you that was one of the hardest things I ever did," she recalled.  "I just kind of got in the booth and focused, then I became my regular old perfectionist self.  But as soon as the last note was sung, I just broke down.  It was so hard.  And that's one of the reasons why I believe this film is a success. Of course they will be sad that Coley's not here, but the message is joy and beautiful music. I hope people will be smiling - maybe through their tears - but smiling."
Jeanie interviewed several filmmakers in the beginning of the project.  Many wanted to focus on the plane crash more than the music.  Some were blunt in saying that nobody would be interested in the story of an unknown musician.  Some thought the film should be about several people who were on the plane and passengers of note. Gerry Niewood, Coley's bandmate in the Chuck Mangione Band also perished.  As did Beverly Eckert, a co-chair of the 9/11 Family Steering Committee and a leader of Voices of September 11; Susan Whele, the first American female Jewish Renewal cantor; and Alison Des Forges, a human rights investigator and expert on the Rwandan genocide. But Jeanie stuck to her plan.  The end result was definitely the right one.  
Even if you never knew of Coleman Mellett before watching the film you learn at the very beginning that he died in the plane crash, but the film quickly moves towards who he was as a musician and then to the making of the album.  Nevertheless, the viewer can't help but watch the film with the thought that Coley is gone.  The crash did not need to be emphasized because it's one part of the story and the music left behind is the other.
"We always think of this record as being like it could have been a greatest hits of someone who had been recording for 30 years, but yet this is his first try," Jeanie said.  "These are the only 12 songs he had and every one is a strong song.  How could this guy who started writing at 25 and was all about jazz - how could he come up with these catchy, wonderful, clever songs? Where did this come from? The film had to be about the music.  It had to be about the musicians.  It had to show a little vignette about every song to show where it comes from so people could get to know him.  They won't be able to see him in concert; they won't be able to see his smile on stage; I think the movie, to me, just gives such a wonderful glimpse into who he was."
Watching the film was initially gut-wrenching for Jeanie who says it didn't become something she could enjoy for a long time. Jeanie and Coley were extremely close.  Besides being married, they worked together and traveled together.  Jeanie had first met him at the Cape May Jazz Festival, noting that he was cute but much younger.  A few months later she had a series of shows, but her guitarist was on the road with another band.  She wound up hiring Coley for the shows, which included a club performance in Washington, DC one night and the filming of a Black Entertainment Television (BET) special the next day.  They traveled up to Maine for the third show a few days later.  In 1996, Coley became a member of her touring band and they were together from then on.
Jeanie is not only an accomplished jazz singer, but she's the daughter of jazz legend Dizzy Gillespie.  Jeanie and Coley were married in 2004 at Dizzy Gillespie Park in Cheraw, South Carolina. They had been working on the Dizzy Gillespie Songbook project together, but everything changed after Coley's death. She still cannot get near an airplane and couldn't even listen to music for two years after the crash. Today, her focus is on her husband and doing everything she can so people can hear his music and see this film to learn about him.
"I want people to see who we lost and what kind of a person he was," said Jeanie.  "Coley was kind of universally loved by people.  He was so positive, so funny, so smart, and so talented. People just loved him. He was 34 and now this is all we have. As my mom said in the film, 'This is what we have left of him.' And how lucky am I to have that. When someone is taken from you in some horrifying accident like that, how can you share them with people? Look how lucky I am to be able to do that.  I think about that all of the time.  I'm lucky to be able to share this with people."
February 12th, 2019 was the tenth anniversary of the crash.  Jeanie felt she had to do something to acknowledge the date, so she released the first single from Coley's album, a song called "Life Goes On." The song is available online in places like iTunes and Amazon.  Jeanie is currently talking with people in the industry to see how they should release the album. She's hoping the film can create some buzz for the album.
"It's a pretty incredible story," Jeanie continued.  "Even though it's my story and our story, it's a universal story of the camaraderie of musicians and that's something that I certainly have experienced in my life.  I was on the road with my band, working for 30 years, and my band was my family.  Before I met Coley who was my family, the guys in the band are the people who have your back. You love your real family, but given the right musical circumstances, these people are very important to each other.  This film is a love letter in so many ways.  It's a love letter from the musicians to Coley.  They realized what it meant for his music to be heard."
The film shows the magic that was made when a community of musicians, some who knew Colely, some who had never met him, came together to make his dream a reality.  It's a happy ending to a very sad story.
---
Gary Wien has been covering the arts since 2001 and has had work published with Jersey Arts, Elmore Magazine, Princeton Magazine, Backstreets and other publications. He is a three-time winner of the Asbury Music Award for Top Music Journalist and the author of Beyond the Palace (the first book on the history of rock and roll in Asbury Park) and Are You Listening? The Top 100 Albums of 2001-2010 by New Jersey Artists. In addition, he runs New Jersey Stage and the online radio station The Penguin Rocks. He can be contacted at gary@newjerseystage.com.
---