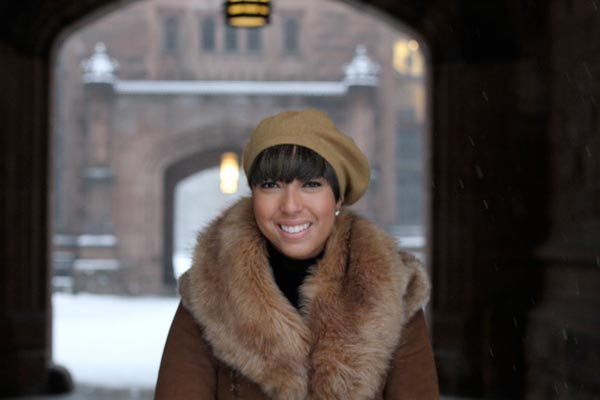 (PRINCETON, NJ) --  The Lewis Center for the Arts' Princeton Atelier will present a staged reading of original musical theater works that are inspired by the history revealed through the Princeton & Slavery Project on Saturday, January 13 with performances at 1:00pm and 5:00pm in the Faculty Room of Nassau Hall on the Princeton campus. The works were developed through a fall semester Princeton Atelier course, "Who Owns a Song?: A Theatrical Investigation of Princeton & Slavery." The event is free and open to the pubic but seating is limited and advance tickets are recommended.

The course was co-taught by Peter Mills and Cara Reichel, professional theater artists from the New York City-based Prospect Theater Company, who are also Princeton alumni. The artists led the students through an interdisciplinary examination of Princeton University's history as it relates to the institution of slavery as chronicaled through the research of the Princeton & Slavery Project. They then collaborated with the students on the development of musical theater works that bring the stories unearthed in the research to life. In addition to diving deeply into the archive of material organized through the Project, the students also examined works that concern racial representation in the theater and the craft of musical theater writing, ranging from 1927's Show Boat to 2015's Hamilton.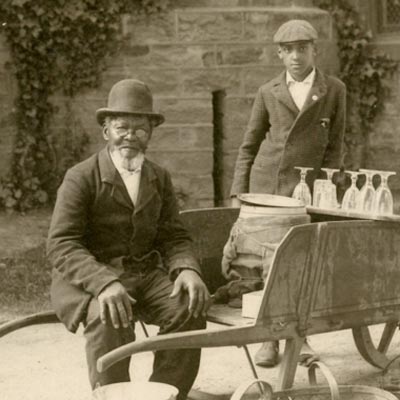 The Princeton & Slavery Project, led by historian and Princeton faculty member Martha Sandweiss, explores the slave-holding practices of Princeton's early trustees and faculty members, considers the impact of donations derived from the profits of slave labor, and looks at the broader culture of slavery in the state of New Jersey, which did not fully abolish slavery until 1865. It also documents the southern origins of many Princeton students during the antebellum period and considers how the presence of these southern students shaped campus conversations about politics and race. Drawn from University archives and many other sources, the Project has compiled a robust body of research for scholars, artists and others to draw upon.

In November the University held a multi-day Princeton & Slavery Symposium and McCarter Theater presented a series of short plays commissioned from professional playwrights that utilized the research material in telling the stories of events and individuals unearthed through the Project. In December students in the Lewis Center's Program in Theater course, "Autobiographical Storytelling: Princeton, Slavery and Me," taught by Assistant Professor Brian Herrera, presented a performance of new works drawing on the Project's research and a variety of storytelling genres to craft lived experiences into autobiographical storytelling in collaboration with the Arts Council of Princeton. Information about the Princeton & Slavery Project can be found at https://slavery.princeton.edu/

The original musical theater works to be performed by the 11 students in the course and professional guest artists will include the story of Betsey Stockton, a former slave of Princeton president Ashbel Green, who after her emancipation became a prominent and respected educator in Princeton, Philadelphia, and the Sandwich Islands (present-day Hawaii); an 1846 riot in which more than a dozen Southern students mobbed, whipped, and nearly killed an African American man in Princeton—but only after fighting off another group of classmates who opposed them; and the story of James Collins Johnson, a fugitive slave freed after an 1843 trial in Princeton, who became a prominent figure in town and on campus over the course of his many decades working at the then-named College of New Jersey. These and other historical stories are framed by the campus movement catalyzed by the Black Justice League, a student group that staged a 33-hour sit-in in the Princeton President's Office in November 2015.

Mills, Princeton Class of 1995, is a composer and lyricist and Reichel, Class of 1996, is a theater director, writer and producer; they are two of the five Princeton alumni who founded New York City's award-winning, off-Broadway Prospect Theater Company. The company is dedicated to re-inventing the American musical by developing and producing new works, often inspired by history or classic works of literature, envisioned and implemented by emerging artists. Since its incorporation in 1998, Prospect Theater Company has premiered more than 30 new musicals in New York City.

"It is an honor to have this opportunity to return to campus through the Lewis Center's Atelier program, and to work with such an engaged, passionate, and talented group of current undergraduates," said Mills. Reichel added, "Through the uniquely American art form of musical theater, we have been able to explore the extensive research of the Princeton & Slavery Project, and examine how our expanded knowledge of the University's history can empower us to shape a better future. The chance to give voice to these stories in the Faculty Room at Nassau Hall, surrounded by the portraits of those leaders who shaped the institution, will be an incredibly meaningful experience."

The students involved in Tune Every Heart are Jackson Artis '20, Eli Berman '20, Fergus Binnie '21, Douglas Corzine '20, Haydon John '21, Lavinia Liang '18, Asia Matthews '20, Jinn Park '21, Taylor Pearson '18, Irene Ross '20, and Andrew Tye '21. Undergraduate performers will be joined by professional guest artists from Prospect Theater Company, including Kelechi Ezie, Princeton Class of 2008, and others to be announced.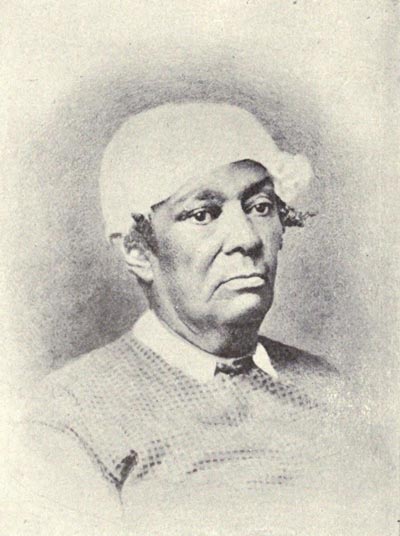 The Princeton Atelier was founded by Princeton Professor Emerita Toni Morrison and is directed by Paul Muldoon, Princeton's Howard G.B. Clark '21 Professor in the Humanities, Professor of Creative Writing, Pulitzer Prize-winning poet, and recently selected to receive Her Majesty's Gold Medal for Poetry from Britain's Queen Elizabeth. This academic program brings together professional artists from different disciplines to create new work in the context of a semester-long course. Every course is unique and happens only once. A painter might team with a composer, a choreographer might join with an electrical engineer, a company of theater artists might engage with environmental scientists, or a poet might connect with a videographer. Princeton students have an unrivaled opportunity to be directly involved in these collaborations.

Seating for the two performances in Nassau Hall is limited and free advance tickets are recommended. Tickets are available online.

To learn more about this event, the Princeton Atelier, and the more than 100 peformances, exhibitions, readings, screenings, concerts and lectures presented each year by the Lewis Center, most of them free, visit arts.princeton.edu.
PHOTOS: (TOP) Princeton senior Taylor Pearson. Photo by Justin Goldberg.
(MIDDLE) James C. Johnson (seated). Photo courtesy of the Princeton & Slavery Project.
(BOTTOM) Betsey Stockton. Photo courtesy of the Princeton & Slavery Project.
---
originally published: 2018-01-08 17:02:43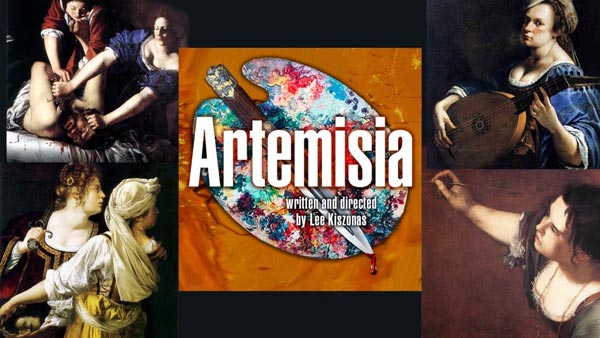 Who In The World Is Artemisia Gentileschi?
You know of Michelangelo, Da Vinci, Van Gough and Picasso. And, if you've ever been to elementary school, you've probably been taught about Georgia O'Keeffe. But what about Artemisia Gentileschi?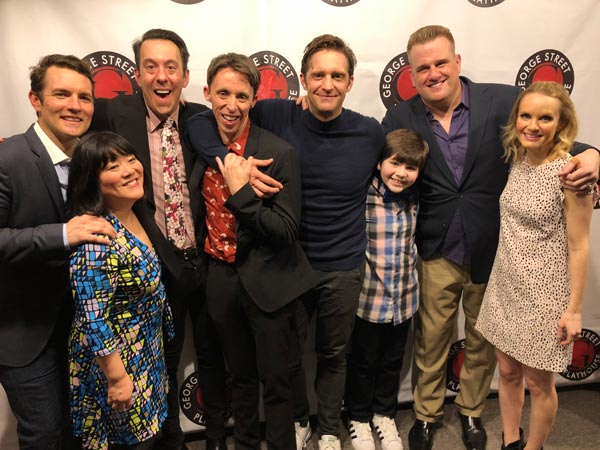 A Look At Kevin Cahoon, Director of "The Nerd" at George Street Playhouse
Before there was "American Idol" there was "Star Search," and before there was Carrie Underwood there was Kevin Cahoon.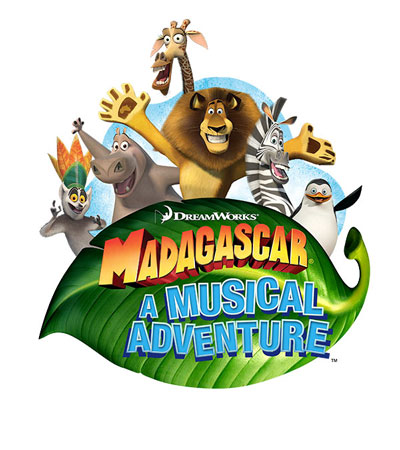 "Madagascar - A Musical Adventure" At The Growing Stage
"We were looking for a fun musical with a score that our audiences could relate to and appreciate," said Stephen L. Fredericks, the Founder and Executive Director of The Growing Stage – The Childrens Theatre of New Jersey in Netcong. "'DreamWorks' Madagascar – A Musical Adventure' features an upbeat, modern style that fit the bill, and the book has a great story with humor that can be appreciated by all ages. That's an important quality that we don't overlook in our selections since we are attempting to create a piece that can be appreciated by an entire family, and not simply a targeted age group."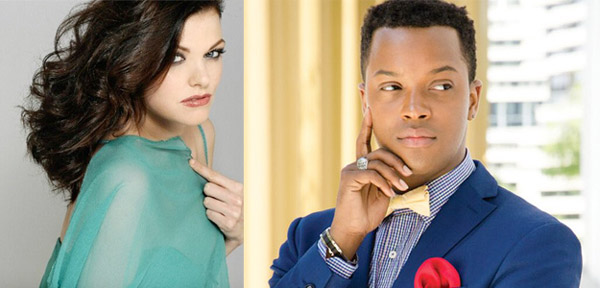 PODCAST: "The Sting" at Paper Mill Playhouse
The new musical "The Sting," now entering its last weekend at Paper Mill Playhouse, was pretty much totally sold out before it even opened. A musical adaptation of the classic, Oscar-winning film of the same name starring Paul Newman and Robert Redford, this new version stars Harry Connick, Jr., J. Harrison Ghee and Kate Shindle – to name a few. Theater-goers know Ghee from his inimitable performance as the drag queen hero Lola of the Tony Award-winning "Kinky Boots," and they know Shindle from Broadway productions of "Jekyll & Hyde," "Cabaret," "Wonderland" and the national tour of the Tony Award-winning musical "Fun Home." We spoke with both of them earlier this week as they were preparing for their final performances of this smash-hit run at Paper Mill.