---
For great Jersey music and much more, tune into our radio station at AsburyMusic.com
---
Lewis Center for the Arts at Princeton announces five Hodder Fellows for 2018-2019
originally published: 12/14/2017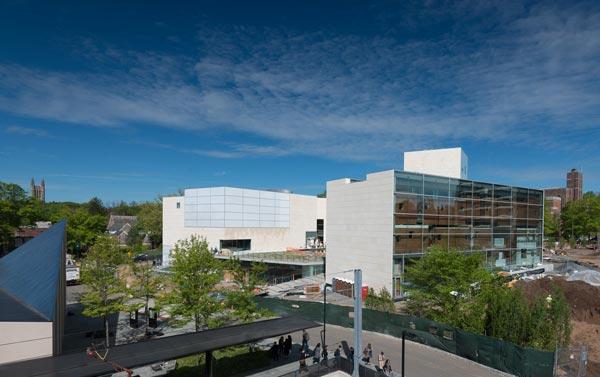 (PRINCETON, NJ) -- The Lewis Center for the Arts at Princeton University has announced the selection of five Mary MacKall Gwinn Hodder Fellows for the 2018-2019 academic year. Martyna Majok, Mario Moore, Okwui Okpokwasili, Jacob Shores-Argüello, and Lauren Yee are this year's recipients of the Hodder Fellowship, created to provide artists and humanists in the early stages of their careers an opportunity to undertake significant new work.
In making the announcement, Michael Cadden, chair of the Lewis Center, said, "Mrs. Hodder recognized the need for what she called 'studious leisure' to give people the time they need to tackle major projects. Her model was John Milton's father-in-law, who underwrote the research necessary to the creation of Paradise Lost. In the University's role as a patron of the arts, we're happy to welcome these five talented artists to the Princeton community."
Hodder Fellows may be writers, composers, choreographers, visual artists, performance artists, or other kinds of artists or humanists who have, as the program outlines, "much more than ordinary intellectual and literary gifts." Artists from anywhere may apply in the early fall each year for the following academic year. Past Hodder Fellows have included poet Michael Dickman, novelist Chimamanda Ngozi Adichie, playwright Will Eno, choreographer Nora Chipamurie, and composer and lyricist Michael Friedman.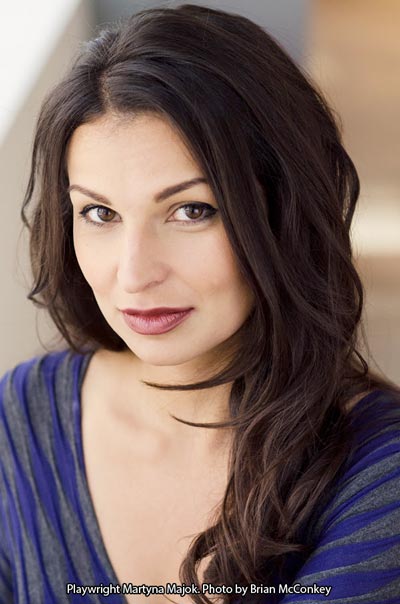 Martyna Majok has presented plays at Williamstown Theatre Festival, Manhattan Theatre Club, Actors Theatre of Louisville, Steppenwolf Theatre Company, Rattlestick Playwrights Theatre, WP Theatre, and Ensemble Studio Theatre, among others. Her awards include the Dramatists Guild's Lanford Wilson Award, the Lilly Award's Stacey Mindich Prize, the Helen Merrill Emerging Playwright Award, the Charles MacArthur Award for Outstanding Original New Play at the Helen Hayes Awards, the Ashland New Plays Festival Women's Invitational Prize, the Kennedy Center's Jean Kennedy Smith Award, the David Calicchio Emerging American Playwright Prize, a New York Theatre Workshop 2050 Fellowship, the Global Age Project Prize, and the National New Play Network (NNPN)/Smith Prize for Political Playwriting. She has received commissions from Lincoln Center, the Bush Theatre in London, the Geffen Playhouse, La Jolla Playhouse, South Coast Rep, and Manhattan Theatre Club. She received her B.A. from the University of Chicago and her M.F.A. from the Yale School of Drama and attended Juilliard. Majok was a 2012-2013 NNPN Playwright-in-Residence and the 2015-2016 PoNY Fellow at the Lark Play Development Center. During her fellowship period, she will be working on the libretto and lyrics for a musical about Chernobyl.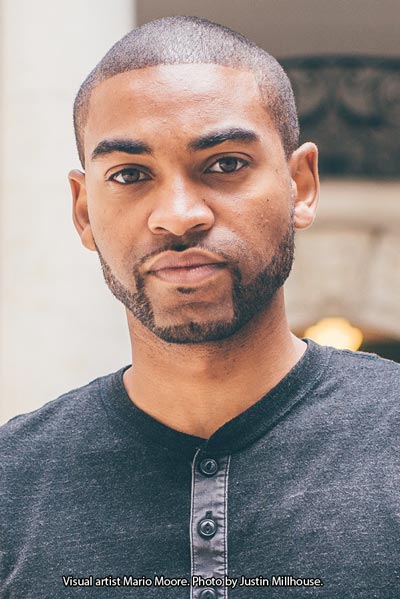 Mario Moore is a Detroit native, currently residing in New York City. He received a B.F.A. in Illustration from the College for Creative Studies (2009) and an M.F.A. in Painting from the Yale School of Art (2013). He has participated as an artist-in-residence at Knox College, The Fountainhead, and the Albers Foundation. His work has been featured in The New York Times and in multiple exhibitions, including the Charles H. Wright Museum, George N'Namdi Center for Contemporary Art, and the Detroit Institute of Arts. He has had solo exhibitions at Winston-Salem State University's Diggs Gallery and The Urban Institute of Contemporary Art. His work was also included in the Studio Visit Volume 31 (2015) and the Studio Museum in Harlem's catalog, Speaking of People: Ebony, Jet and Contemporary Art (2014). During his time as a Hodder Fellow he plans on creating portraits and large paintings of African American men and blue-collar workers in and around the Princeton campus.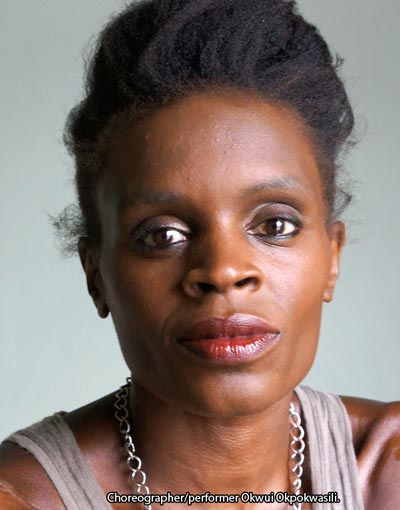 Okwui Okpokwasili is a Brooklyn-based writer, performer and choreographer. With collaborator Peter Born, Okpokwasili creates multidisciplinary projects. Her New York productions include Pent-Up: A Revenge Dance, recipient of a 2010 New York Dance and Performance "Bessie" Award for Outstanding Production; Bronx Gothic, awarded a 2014 "Bessie"; and Poor People's TV Room.  Okpokwasili frequently collaborates with award-winning director Ralph Lemon. Residencies and awards include Maggie Allesee National Center for Choreography (MANCC) in 2012 and 2016, New York Foundation for the Arts (NYFA) Fellowship in Choreography (2013), Lower Manhattan Cultural Council's Extended Life Program (2014-15), The Foundation for Contemporary Arts' Artist Grants in Dance (2014), a Creative Capital grant (2016), New England Foundation for the Arts, and National Dance Project. She was a Randjelovic/Stryker Commissioned Artist at New York Live Arts from 2015-2017. During her fellowship year, she will be working on design of a rigorous and formal container for a collective song of grievance and grief that serves as a ritual of remembering and reconstitution. The piece is inspired by the traditional practice of women's resistance movements in southeastern Nigeria called "sitting on a Man's Head".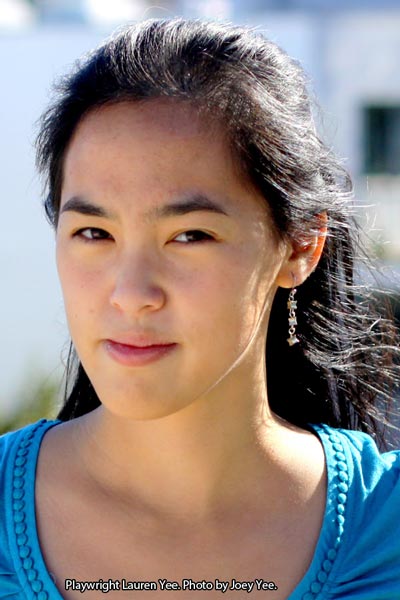 Lauren Yee's play King of the Yees premiered this past season at The Goodman Theatre, Center Theatre Group, ACT Theatre, and Canada's National Arts Centre. Upcoming productions include Cambodian Rock Band at South Coast Rep with music by Dengue Fever and The Great Leap at Denver Center, Seattle Rep, and Atlantic Theatre Company. Recent honors included the Kesselring Prize, the Francesca Primus Prize, and a New York TimesCritic's Pick for her play In a Word. She is a member of the Ma-Yi Writers' Lab and a Playwrights Realm alumni playwright. Her current commissions include Geffen Playhouse, La Jolla Playhouse, Lincoln Center/LCT3, Mixed Blood, Portland Center Stage, and Trinity Rep. Yee received her B.A. from Yale University and her M.F.A. from University of California San Diego. During her fellowship year, she plans to work on several projects, including a new comedy about lost young men struggling towards adulthood in Russia after the fall of Communism.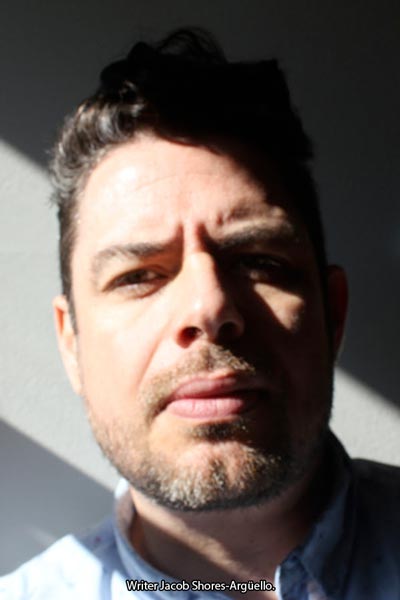 Jacob Shores-Argüello is a Costa Rican-American poet and prose writer. He is the recipient of a Fulbright Fellowship, the Dzanc Books ILP International Literature Award, a Fine Arts Work Center Fellowship in Provincetown, the Djerassi Resident Artist's Fellowship, and the Amy Clampitt residency in Lenox, Massachusetts. His second book, Paraíso, was selected for the inaugural CantoMundo Poetry Prize. His work appears in The New Yorker, Poetry, and The Oxford American. During his fellowship year he will work on a mixed genre piece focusing on cultural symbols, borders, and climate.

In addition to creating new work, Hodder Fellows may engage in lectures, readings, performances, exhibitions, and other events at the Lewis Center for the Arts, most of which are free and open to the public.
To learn more about the Hodder Fellows, the Lewis Center for the Arts, and the more than 100 public performances, exhibitions, readings, screenings, concerts and lectures presented each year, most of them free, visit arts.princeton.edu.
---


Marion Thompson Wright Lecture Series Presents "The Erotic as Power: Sexuality and the Black Experience"
(NEWARK, NJ) -- The erotic is often seen as a realm of oppression and danger. But, as Audre Lorde argued 40 years ago, it also contains the potential for empowerment and struggle. This tension will be explored as the 39th annual Marion Thompson Wright (MTW) Lecture Series brings together eminent scholars and performers to examine the poltical and social lives of the erotic in the African American experience.
---
West Windsor Arts Council presents Faculty Student Show
(PRINCETON JUNCTION, NJ) -- Every day students of all ages come to the West Windsor Arts Center to expand their knowledge and experiment with art and creativity. Whether they are adults or children, they take classes in order to try something new or hone their skills by learning from some of the best teaching artists in the region. Classes are offered in many artistic media including painting, drawing, and sculpting as well as fashion design, photography and the literary and performing arts. The annual Faculty Student Show aims to provide the experience of submitting and preparing their work for a professional exhibition as well.
---
Monmouth University Hosts Artist Talk with Sherrill Roland about "The Jumpsuit Project"
(WEST LONG BRANCH, NJ) -- The Center for the Arts at Monmouth University will host artist Sherrill Roland  on Tuesday, January 29 at 4:30pm in Wilson Hall Auditorium, to discuss his socially engaged artwork The Jumpsuit Project — that he uses to ignite conversations around issues related to mass incarceration.
---
Art House Productions Presents 13th Annual Snow Ball Gala
(JERSEY CITY, NJ) -- Join Art House Productions and presenting sponsor SILVERMAN for their 13th Annual Snow Ball Gala on Saturday, January 26th, 2018 from 7:00pm- 12:00am with VIP beginning at 6:00pm (Snow date: Saturday, February 2nd) at Art House's location at the Cast Iron Lofts, 262 17th St, Jersey City, NJ.  This year's Snow Ball features live music from Cook Thugless ("Cook Thugless are one of the coolest bands in New Jersey." -Bob Makin, My Central Jersey), live and silent auctions from Grandstand Sports, including sports memorabilia, local art pieces, and exclusive weekend getaways.
---
Palette ArtSpace Presents "Cold Pop!" with Robert Piersanti and Faustine Badrichani
(ASBURY PARK, NJ) -- Palette ArtSpace presents "Cold Pop!" by Robert Piersanti, now through January 27. The exhibit brings a touch of summer to a cold January with paintings of mermaids, surfers and more. Piersant's work features 1950s and 1960s pop culture with locals as subjects. He's shown work from the local area to Miami and Milan.  The exhibit also features new paintings of women by Faustine Badrichani, a French artist in New York who has shown at Palette previously. Admission to the gallery is free and open to the public.
---


Inside New Jersey Stage Magazine Issue 54
(BELMAR, NJ) -- The latest issue of New Jersey Stage magazine contains something for every arts fan.  Rock and Roll Hall of Famer, John Oates, is the cover story in an issue packed with music, film, theatre, and art coverage.  The issue is available for free at www.NJArtsMag.com 
---
Nick Kiefer In Iceland
Nick Kiefer is an award winning graphic designer and photographer based out of Asbury Park, NJ. He is currently the Art Director at Netwave Interactive - a branding and advertising agency in Point Pleasant. NJ. Nick has also been designing and photographing in the NJ music scene for more than half his life. He has designed dozens of record covers and gig posters for local musicians in the Asbury Park area. After a heavy year packed with work, he and his fiancé Kristina, decided to roam around Iceland for a few weeks back in October of 2018. Here are some photos from the trip.
---
Peter Max Remembers Frank Sinatra
(HOBOKEN, NJ) -- As fans of Frank Sinatra across the world remember the legendary entertainer on what would have been his 103th birthday (December 12th), pop artist Peter Max provides a series of portraits of 'Ol' Blue Eyes' at different points throughout his career. Max, with a 5 decades-long career of his own, created these signature, vibrantly colored portraits, working with the Sinatra family to celebrate the Sinatra Centennial in 2015. They remain a fan favorite at gallery shows across the country.
---
Jerry Gant 1961-2018
Jerry, There is no bio that will seem complete for you. Where would it be listed, amongst your numerous and diverse accomplishments, that you talked to people, always seemed to find time for the younger artists, to talk to them and look at their sketchbooks? Your use of language as a material, testing limits, associations, and possibilities.
---
PODCAST: An Artist Asks "The 20 Most Important Scientific Questions Of The 21st Century"
In this podcast, we speak with them about art, activism and how women invented Postmodernism. "The 20 Most Important Scientific Questions of the 21st Century" runs through December 14th at Douglass Library.
---