---
Have you seen our monthly magazine? It's available for free at NJArtsMag.com
---
Lewis Center for the Arts at Princeton announces five Hodder Fellows for 2018-2019
originally published: 12/14/2017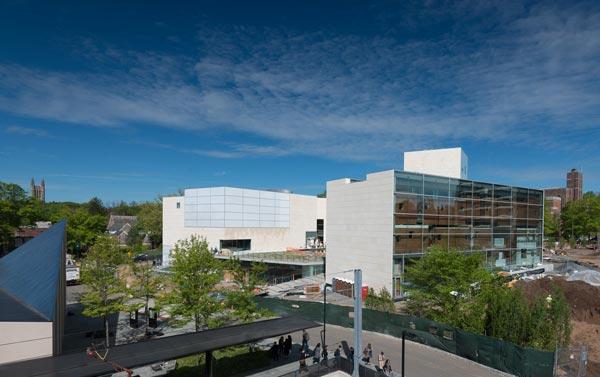 (PRINCETON, NJ) -- The Lewis Center for the Arts at Princeton University has announced the selection of five Mary MacKall Gwinn Hodder Fellows for the 2018-2019 academic year. Martyna Majok, Mario Moore, Okwui Okpokwasili, Jacob Shores-Argüello, and Lauren Yee are this year's recipients of the Hodder Fellowship, created to provide artists and humanists in the early stages of their careers an opportunity to undertake significant new work.
In making the announcement, Michael Cadden, chair of the Lewis Center, said, "Mrs. Hodder recognized the need for what she called 'studious leisure' to give people the time they need to tackle major projects. Her model was John Milton's father-in-law, who underwrote the research necessary to the creation of Paradise Lost. In the University's role as a patron of the arts, we're happy to welcome these five talented artists to the Princeton community."
Hodder Fellows may be writers, composers, choreographers, visual artists, performance artists, or other kinds of artists or humanists who have, as the program outlines, "much more than ordinary intellectual and literary gifts." Artists from anywhere may apply in the early fall each year for the following academic year. Past Hodder Fellows have included poet Michael Dickman, novelist Chimamanda Ngozi Adichie, playwright Will Eno, choreographer Nora Chipamurie, and composer and lyricist Michael Friedman.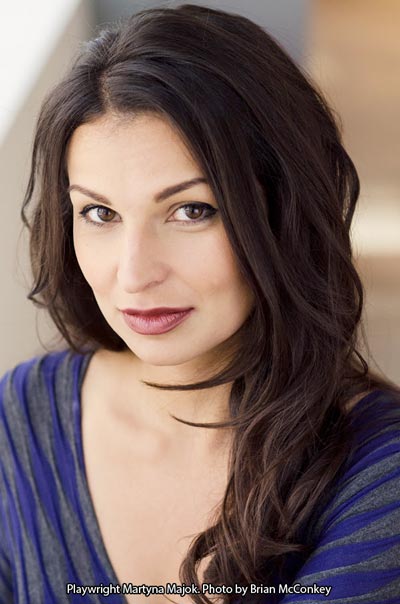 Martyna Majok has presented plays at Williamstown Theatre Festival, Manhattan Theatre Club, Actors Theatre of Louisville, Steppenwolf Theatre Company, Rattlestick Playwrights Theatre, WP Theatre, and Ensemble Studio Theatre, among others. Her awards include the Dramatists Guild's Lanford Wilson Award, the Lilly Award's Stacey Mindich Prize, the Helen Merrill Emerging Playwright Award, the Charles MacArthur Award for Outstanding Original New Play at the Helen Hayes Awards, the Ashland New Plays Festival Women's Invitational Prize, the Kennedy Center's Jean Kennedy Smith Award, the David Calicchio Emerging American Playwright Prize, a New York Theatre Workshop 2050 Fellowship, the Global Age Project Prize, and the National New Play Network (NNPN)/Smith Prize for Political Playwriting. She has received commissions from Lincoln Center, the Bush Theatre in London, the Geffen Playhouse, La Jolla Playhouse, South Coast Rep, and Manhattan Theatre Club. She received her B.A. from the University of Chicago and her M.F.A. from the Yale School of Drama and attended Juilliard. Majok was a 2012-2013 NNPN Playwright-in-Residence and the 2015-2016 PoNY Fellow at the Lark Play Development Center. During her fellowship period, she will be working on the libretto and lyrics for a musical about Chernobyl.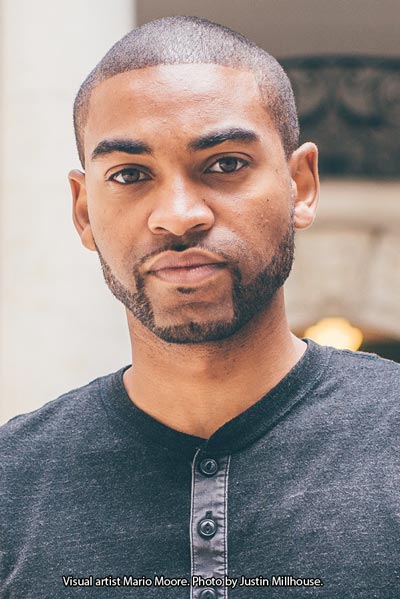 Mario Moore is a Detroit native, currently residing in New York City. He received a B.F.A. in Illustration from the College for Creative Studies (2009) and an M.F.A. in Painting from the Yale School of Art (2013). He has participated as an artist-in-residence at Knox College, The Fountainhead, and the Albers Foundation. His work has been featured in The New York Times and in multiple exhibitions, including the Charles H. Wright Museum, George N'Namdi Center for Contemporary Art, and the Detroit Institute of Arts. He has had solo exhibitions at Winston-Salem State University's Diggs Gallery and The Urban Institute of Contemporary Art. His work was also included in the Studio Visit Volume 31 (2015) and the Studio Museum in Harlem's catalog, Speaking of People: Ebony, Jet and Contemporary Art (2014). During his time as a Hodder Fellow he plans on creating portraits and large paintings of African American men and blue-collar workers in and around the Princeton campus.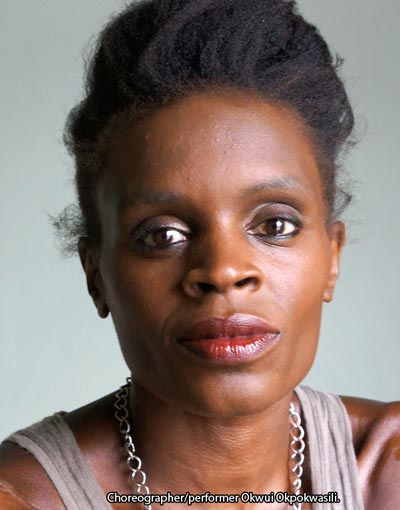 Okwui Okpokwasili is a Brooklyn-based writer, performer and choreographer. With collaborator Peter Born, Okpokwasili creates multidisciplinary projects. Her New York productions include Pent-Up: A Revenge Dance, recipient of a 2010 New York Dance and Performance "Bessie" Award for Outstanding Production; Bronx Gothic, awarded a 2014 "Bessie"; and Poor People's TV Room.  Okpokwasili frequently collaborates with award-winning director Ralph Lemon. Residencies and awards include Maggie Allesee National Center for Choreography (MANCC) in 2012 and 2016, New York Foundation for the Arts (NYFA) Fellowship in Choreography (2013), Lower Manhattan Cultural Council's Extended Life Program (2014-15), The Foundation for Contemporary Arts' Artist Grants in Dance (2014), a Creative Capital grant (2016), New England Foundation for the Arts, and National Dance Project. She was a Randjelovic/Stryker Commissioned Artist at New York Live Arts from 2015-2017. During her fellowship year, she will be working on design of a rigorous and formal container for a collective song of grievance and grief that serves as a ritual of remembering and reconstitution. The piece is inspired by the traditional practice of women's resistance movements in southeastern Nigeria called "sitting on a Man's Head".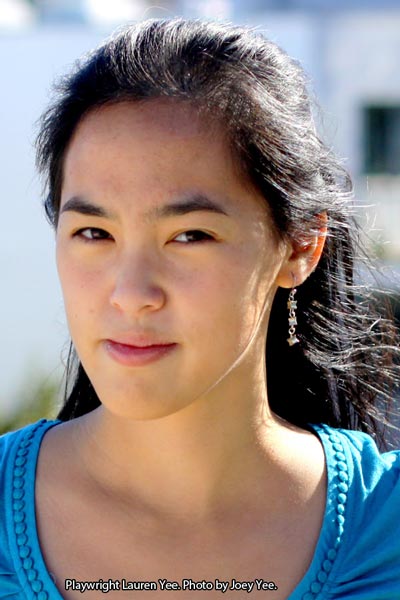 Lauren Yee's play King of the Yees premiered this past season at The Goodman Theatre, Center Theatre Group, ACT Theatre, and Canada's National Arts Centre. Upcoming productions include Cambodian Rock Band at South Coast Rep with music by Dengue Fever and The Great Leap at Denver Center, Seattle Rep, and Atlantic Theatre Company. Recent honors included the Kesselring Prize, the Francesca Primus Prize, and a New York TimesCritic's Pick for her play In a Word. She is a member of the Ma-Yi Writers' Lab and a Playwrights Realm alumni playwright. Her current commissions include Geffen Playhouse, La Jolla Playhouse, Lincoln Center/LCT3, Mixed Blood, Portland Center Stage, and Trinity Rep. Yee received her B.A. from Yale University and her M.F.A. from University of California San Diego. During her fellowship year, she plans to work on several projects, including a new comedy about lost young men struggling towards adulthood in Russia after the fall of Communism.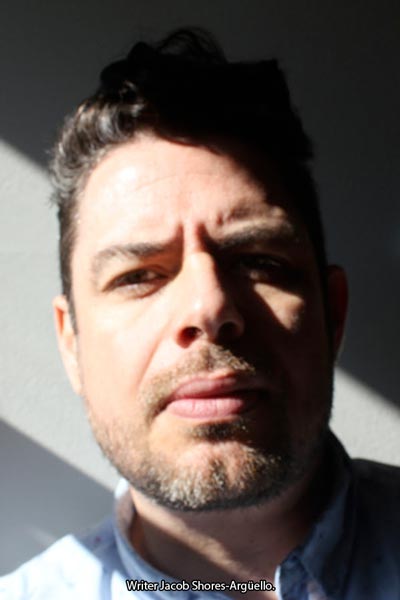 Jacob Shores-Argüello is a Costa Rican-American poet and prose writer. He is the recipient of a Fulbright Fellowship, the Dzanc Books ILP International Literature Award, a Fine Arts Work Center Fellowship in Provincetown, the Djerassi Resident Artist's Fellowship, and the Amy Clampitt residency in Lenox, Massachusetts. His second book, Paraíso, was selected for the inaugural CantoMundo Poetry Prize. His work appears in The New Yorker, Poetry, and The Oxford American. During his fellowship year he will work on a mixed genre piece focusing on cultural symbols, borders, and climate.

In addition to creating new work, Hodder Fellows may engage in lectures, readings, performances, exhibitions, and other events at the Lewis Center for the Arts, most of which are free and open to the public.
To learn more about the Hodder Fellows, the Lewis Center for the Arts, and the more than 100 public performances, exhibitions, readings, screenings, concerts and lectures presented each year, most of them free, visit arts.princeton.edu.
---


"Trumpets, Weird and Wonderful" opens at the Morris Museum October 7
(MORRISTOWN, NJ) -- The Morris Museum in partnership with the National Music Museum (Vermillion, South Dakota) presents the exhibit Trumpets, Weird and Wonderful: Treasures from the National Music Museum — 44 fascinating instruments from five continents, on view at the Morris Museum from October 7 to March 17, 2019. Dating from the late 17th to the late 20th centuries, the instruments are on loan from the National Music Museum's Joe R. and Joella F. Utley Collection of Brass Instruments, and most of them have never been on public exhibit.
---
JCTC's Connection Series Explores How We Do & Don't Connect in Today's World
(JERSEY CITY, NJ) -- Technology connects people all over the world, yet why do we so often seem disconnected to our communities, families and each other? Jersey City Theater Center (JCTC) launches its 2018/2019 season with Connection, a series of visual arts, theater, dance and readings that explores the truly modern conflict of pervasive isolation in an era of hyper-communication.
---
GlassRoots Honors The Horizon Foundation for New Jersey & Laureen Meehan at Annual Gala
​(NEWARK, NJ) -- GlassRoots announced that its annual Gala and Auction, this year entitled Glowing + Growing will be held on October 18, 2018, and will celebrate the nonprofit's 17 years of impact by paying tribute to the deep connections among organizations invested in arts education by honoring Horizon Foundation for New Jersey and Lauren Meehan of the Newark Arts Education Roundtable.
---
Monmouth University to present week-long arts event series honoring Veterans
(WEST LONG BRANCH, NJ) -- Monmouth University is hosting a week-long series of arts events from October 1-5 honoring veterans. The events celebrate the veteran experience and story through visual, literary and theatre arts and are of no cost to veterans and their families.
---
Bergen Performing Arts Center and The BulLion Foundation Present Photos by Debi Jackson
(ENGLEWOOD, NJ) -- See photography from around the world, including a Havana courtyard, a French Chateau and ruins in Panama, when Debi Jackson exhibits her works in the Sandy Bennett Art Gallery in bergenPAC.  The exhibit runs from September 25 through October 28.  There will be a special reception on Thursday, September 27 from 7:00pm to 9:00pm.
---


City Without Walls and Aljira To Shine At Newark Arts Festival
Two long-running art spaces, City Without Walls ("cWOW") and Aljira, A Center for Contemporary Art ("Aljira"), will house pop-up exhibits during the Newark Arts Festival, October 4-7, 2018.  Though both spaces are now in a period of transition, through the support of Newark Arts, they will activate with fresh exhibits during Newark's citywide annual festival of the arts. 
---
The Healing Power of Art
Entering the office to see a neurologist can be a terrifying experience.  I know because I've had to do it for years.  Thankfully, when I see my doctor I am surrounded by his photographs on the walls. It's more than a hobby for Dr. Noah Gilson, it's a lifelong passion.
---
What Is The Artist's Role In Gentrification?
About a year ago, I attended a local community meeting here in Newark for citizens concerned about the changing face of the city. You see, Brick City, after 50 years of neglect, economic disenfranchisement, and disproportionate criticism fueled by racism, xenophobia and class discrimination, is going through a revitalization. Or a "renaissance" if you're the poetic type.
---
Fossils And Boomers At Morris Museum
You won't find many places where Billy Joel and Erin Brokovich rub shoulders with ancient shark teeth and fossilized raindrops. But such is life — for at least the next few weeks — at the Morris Museum in Morristown, where you can take two very different trips through American history in two separate exhibits.
---
"Tastefully South Jersey" at Perkins Center For The Arts
"You learn something new every day…" Well, maybe not EVERY day but, while researching for JerseyArts.com features, I regularly learn something new. For example, I have known about Perkins Center for the Arts for a very long time. I've been to many exhibitions, participated in classes, and enjoyed several of the DeCafe Concerts over the years. But, prior to talking with Perkins' Associate Director Diane Felcyn and Folklife Center Director, Karen Abdul-Malik (better known to many as Queen Nur), I had no idea that Perkins has a Folklife Center.
---
Event calendar
Thursday, Sep 20, 2018
---
MUSIC

---
---
---
---
---
---
Linda Eder

@ Count Basie Center For The Arts, Red Bank - 8:00pm
---
---
---
THEATRE

---
Souvenir

@ Surflight Theatre, Beach Haven - 2:00pm and 8:00pm
---
---
The Shuck

@ Cape May Stage, Cape May - 7:30pm
---
---
---
---
---
Brick City

@ Premiere Stages at Kean University, Union - 8:00pm
---
FILM

---
---
KIDS

---
---
View all events
---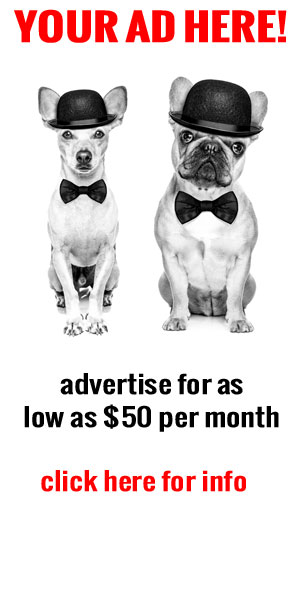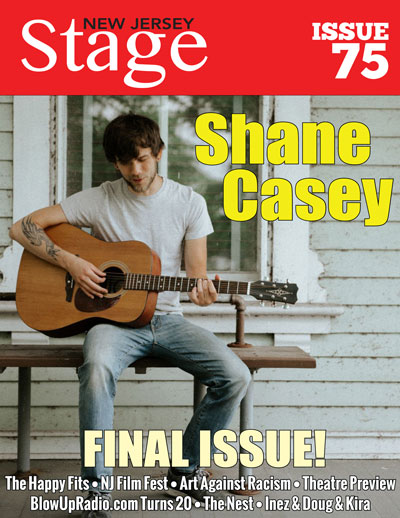 For more on our awards, click here