---
New Jersey State Council on the Arts Names Allison Tratner as Executive Director Click here for the story!
---
Lewis Center for the Arts at Princeton announces five Hodder Fellows for 2018-2019
originally published: 12/14/2017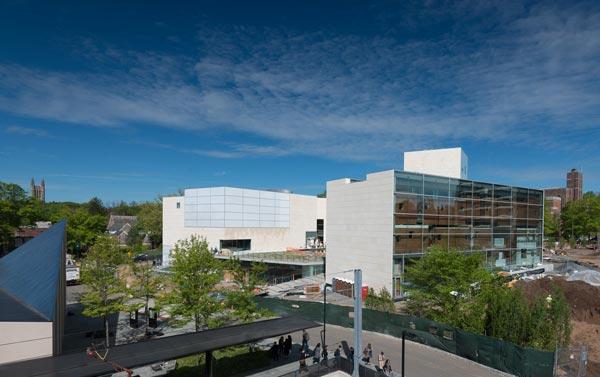 (PRINCETON, NJ) -- The Lewis Center for the Arts at Princeton University has announced the selection of five Mary MacKall Gwinn Hodder Fellows for the 2018-2019 academic year. Martyna Majok, Mario Moore, Okwui Okpokwasili, Jacob Shores-Argüello, and Lauren Yee are this year's recipients of the Hodder Fellowship, created to provide artists and humanists in the early stages of their careers an opportunity to undertake significant new work.
In making the announcement, Michael Cadden, chair of the Lewis Center, said, "Mrs. Hodder recognized the need for what she called 'studious leisure' to give people the time they need to tackle major projects. Her model was John Milton's father-in-law, who underwrote the research necessary to the creation of Paradise Lost. In the University's role as a patron of the arts, we're happy to welcome these five talented artists to the Princeton community."
Hodder Fellows may be writers, composers, choreographers, visual artists, performance artists, or other kinds of artists or humanists who have, as the program outlines, "much more than ordinary intellectual and literary gifts." Artists from anywhere may apply in the early fall each year for the following academic year. Past Hodder Fellows have included poet Michael Dickman, novelist Chimamanda Ngozi Adichie, playwright Will Eno, choreographer Nora Chipamurie, and composer and lyricist Michael Friedman.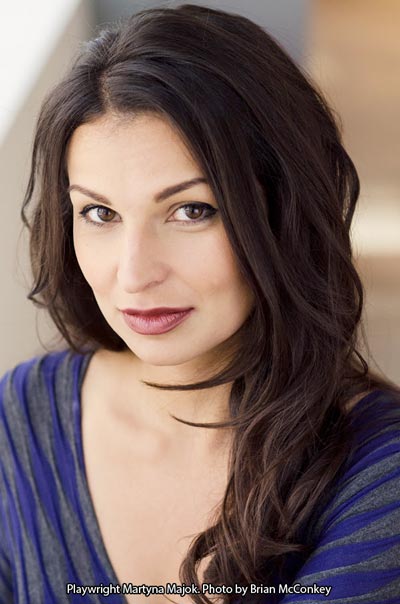 Martyna Majok has presented plays at Williamstown Theatre Festival, Manhattan Theatre Club, Actors Theatre of Louisville, Steppenwolf Theatre Company, Rattlestick Playwrights Theatre, WP Theatre, and Ensemble Studio Theatre, among others. Her awards include the Dramatists Guild's Lanford Wilson Award, the Lilly Award's Stacey Mindich Prize, the Helen Merrill Emerging Playwright Award, the Charles MacArthur Award for Outstanding Original New Play at the Helen Hayes Awards, the Ashland New Plays Festival Women's Invitational Prize, the Kennedy Center's Jean Kennedy Smith Award, the David Calicchio Emerging American Playwright Prize, a New York Theatre Workshop 2050 Fellowship, the Global Age Project Prize, and the National New Play Network (NNPN)/Smith Prize for Political Playwriting. She has received commissions from Lincoln Center, the Bush Theatre in London, the Geffen Playhouse, La Jolla Playhouse, South Coast Rep, and Manhattan Theatre Club. She received her B.A. from the University of Chicago and her M.F.A. from the Yale School of Drama and attended Juilliard. Majok was a 2012-2013 NNPN Playwright-in-Residence and the 2015-2016 PoNY Fellow at the Lark Play Development Center. During her fellowship period, she will be working on the libretto and lyrics for a musical about Chernobyl.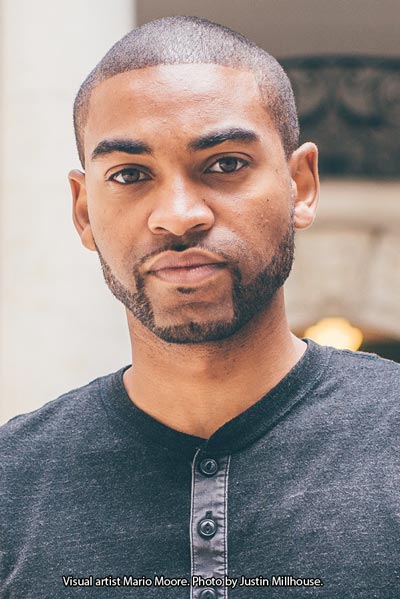 Mario Moore is a Detroit native, currently residing in New York City. He received a B.F.A. in Illustration from the College for Creative Studies (2009) and an M.F.A. in Painting from the Yale School of Art (2013). He has participated as an artist-in-residence at Knox College, The Fountainhead, and the Albers Foundation. His work has been featured in The New York Times and in multiple exhibitions, including the Charles H. Wright Museum, George N'Namdi Center for Contemporary Art, and the Detroit Institute of Arts. He has had solo exhibitions at Winston-Salem State University's Diggs Gallery and The Urban Institute of Contemporary Art. His work was also included in the Studio Visit Volume 31 (2015) and the Studio Museum in Harlem's catalog, Speaking of People: Ebony, Jet and Contemporary Art (2014). During his time as a Hodder Fellow he plans on creating portraits and large paintings of African American men and blue-collar workers in and around the Princeton campus.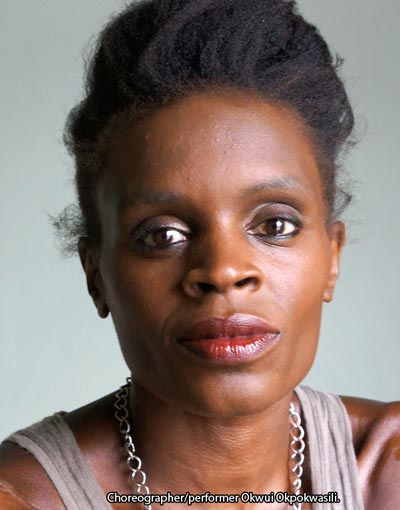 Okwui Okpokwasili is a Brooklyn-based writer, performer and choreographer. With collaborator Peter Born, Okpokwasili creates multidisciplinary projects. Her New York productions include Pent-Up: A Revenge Dance, recipient of a 2010 New York Dance and Performance "Bessie" Award for Outstanding Production; Bronx Gothic, awarded a 2014 "Bessie"; and Poor People's TV Room.  Okpokwasili frequently collaborates with award-winning director Ralph Lemon. Residencies and awards include Maggie Allesee National Center for Choreography (MANCC) in 2012 and 2016, New York Foundation for the Arts (NYFA) Fellowship in Choreography (2013), Lower Manhattan Cultural Council's Extended Life Program (2014-15), The Foundation for Contemporary Arts' Artist Grants in Dance (2014), a Creative Capital grant (2016), New England Foundation for the Arts, and National Dance Project. She was a Randjelovic/Stryker Commissioned Artist at New York Live Arts from 2015-2017. During her fellowship year, she will be working on design of a rigorous and formal container for a collective song of grievance and grief that serves as a ritual of remembering and reconstitution. The piece is inspired by the traditional practice of women's resistance movements in southeastern Nigeria called "sitting on a Man's Head".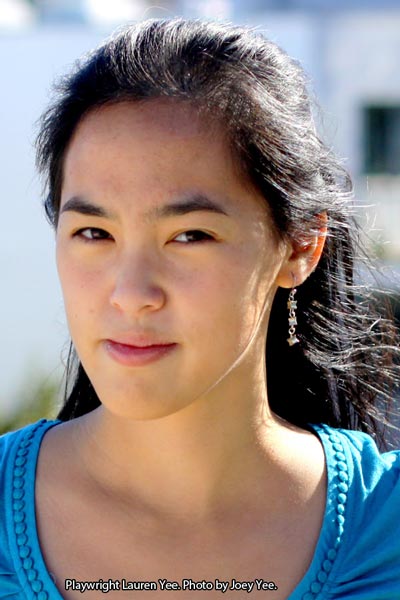 Lauren Yee's play King of the Yees premiered this past season at The Goodman Theatre, Center Theatre Group, ACT Theatre, and Canada's National Arts Centre. Upcoming productions include Cambodian Rock Band at South Coast Rep with music by Dengue Fever and The Great Leap at Denver Center, Seattle Rep, and Atlantic Theatre Company. Recent honors included the Kesselring Prize, the Francesca Primus Prize, and a New York TimesCritic's Pick for her play In a Word. She is a member of the Ma-Yi Writers' Lab and a Playwrights Realm alumni playwright. Her current commissions include Geffen Playhouse, La Jolla Playhouse, Lincoln Center/LCT3, Mixed Blood, Portland Center Stage, and Trinity Rep. Yee received her B.A. from Yale University and her M.F.A. from University of California San Diego. During her fellowship year, she plans to work on several projects, including a new comedy about lost young men struggling towards adulthood in Russia after the fall of Communism.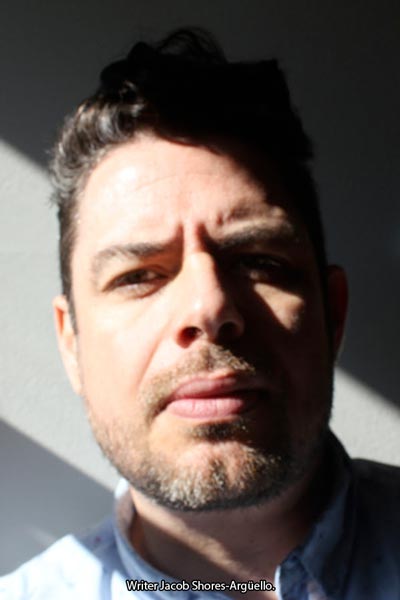 Jacob Shores-Argüello is a Costa Rican-American poet and prose writer. He is the recipient of a Fulbright Fellowship, the Dzanc Books ILP International Literature Award, a Fine Arts Work Center Fellowship in Provincetown, the Djerassi Resident Artist's Fellowship, and the Amy Clampitt residency in Lenox, Massachusetts. His second book, Paraíso, was selected for the inaugural CantoMundo Poetry Prize. His work appears in The New Yorker, Poetry, and The Oxford American. During his fellowship year he will work on a mixed genre piece focusing on cultural symbols, borders, and climate.

In addition to creating new work, Hodder Fellows may engage in lectures, readings, performances, exhibitions, and other events at the Lewis Center for the Arts, most of which are free and open to the public.
To learn more about the Hodder Fellows, the Lewis Center for the Arts, and the more than 100 public performances, exhibitions, readings, screenings, concerts and lectures presented each year, most of them free, visit arts.princeton.edu.
---


D&R Greenway Land Trust Presents The Juried Exhibition "Lovely as a Tree"
(PRINCETON, NJ) -- D&R Greenway Land Trust's juried exhibition, Lovely as a Tree, includes the work of more than 80 artists responding to the words of poet Joyce Kilmer: "I think that I shall never see  a poem lovely as a tree." The artwork is on view November 19, 2018 through January 25, 2019 at D&R Greenway's Johnson Education Center, 1 Preservation Place, Princeton. 
---
Getting Graphic: Novels, Memoirs & Comics Returns To Visual Arts Center
(SUMMIT, NJ) -- The second annual edition of Getting Graphic: Novels, Memoirs & Comics, will take place at the Visual Arts Center of New Jersey on December 1, from 12:00pm–7:00pm. Incredibly popular last year, this free event for all ages will feature graphic novelists, graphic memoirists, and comic book artists showcasing and discussing their work, signing books, and selling merchandise at tables set up throughout the Art Center.
---
South Jersey Artisans To Take Part In Holiday Gift Boutique In Brigantine
(BRIGANTINE, NJ) -- November is finally here and that means the holidays are right around the corner. The elves are busy getting things ready at the north pole.  In South Jersey, the artists are busy getting unique items together for you to come shop, grab a drink & enjoy complimentary hors d'oeuvres at the Holiday Gift Boutique on Sunday, December 9th at The Cove Restaurant in Brigantine. The event runs from 1:00pm to 6:00pm.  
---
Grants Are Now Available for Garden State Organizations from the New Jersey State Council on the Arts
(TRENTON, NJ) -- The New Jersey Council on the Arts has announced grants for New Jersey Arts Organizations to help with General Operating Support (GOS), General Program Support (GPS), and Arts Project Support (APS). The Notice of Intent to Apply is December 4, 2018 and the application deadline is February 13, 2019.  The application will be available in mid-January. State Arts Council staff is available to help with questions specific to your application. Program Officers in each discipline are reachable by telephone and email, or you may schedule an appointment. The schedule of technical assistance webinars will be made available in the near future.  
---
Barsky Gallery To Host "Rhythms" - A New Duo-art Exhibition
(HOBOKEN, NJ) -- Barsky Gallery in Hoboken will host a new duo-art exhibition – RHYTHMS featuring works of two talented artists, debuting on Saturday, November 3rd, 2018 to coincide with the Hoboken Art + Studio Tour scheduled for the same weekend. The exhibition will run through November.
---


PODCAST: An Artist Asks "The 20 Most Important Scientific Questions Of The 21st Century"
In this podcast, we speak with them about art, activism and how women invented Postmodernism. "The 20 Most Important Scientific Questions of the 21st Century" runs through December 14th at Douglass Library.
---
Artist Mel Leipzig At 83
We recently met up with artist Mel Leipzig at Artworks in Trenton. He was there to do what he does every day – create big paintings of people he likes. While the Artworks staff went about their business getting the space ready for this year's Art All Day event, happening this Saturday, Mel pulled a few of them aside to capture them in their natural habitat in acrylic.
---
Heather Ujiie Explores "Terra Incognita" At Rowan University Art Gallery
"My life's mission is to challenge myself to go to new places," said Heather Ujiie, a Bucks County, PA, multimedia artist whose latest work, "Terra Incognita," is on display at the Rowan University Art Gallery now through November 17, 2018.
---
Kevin Sampson: Solo Exhibitions In New Jersey and Beyond
"I'm a Civil Rights baby. I grew up laying across picket lines and blocking traffic." Artist Kevin Sampson's father, Stephen, was a well-known Civil Rights leader in New Jersey, and he instilled a commitment to community that his son still honors.
---
Basking Ridge Resident Returns to Matheny to Help Assist in Strategic Planning for 'This Amazing Place'
When Ellen Lambert was director of development at the Matheny School and Hospital in Peapack, NJ, from 1993 to 1995, one of her major achievements was the formation of a fundraising plan for what would eventually become the Robert Schonhorn Arts Center. The concept of Matheny's Arts Access Program  -- which enables people with disabilities to create art, assisted by professional artist-facilitators  -- was emerging in '93, and the arts center was eventually built in 2000.
---
Event calendar
Thursday, Nov 15, 2018
---
MUSIC

---
---
---
TOTO

@ Mayo Performing Arts Center (MPAC), Morristown - 8:00pm
---
THEATRE

---
---
---
Apples In Winter

@ Centenary Stage Company - Kutz Theater of the Lackland Center, Hackettstown - 7:30pm
---
---
---
---
DANCE

---
---
FILM

---
---
View all events
---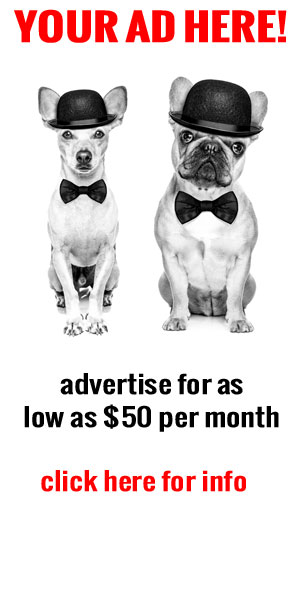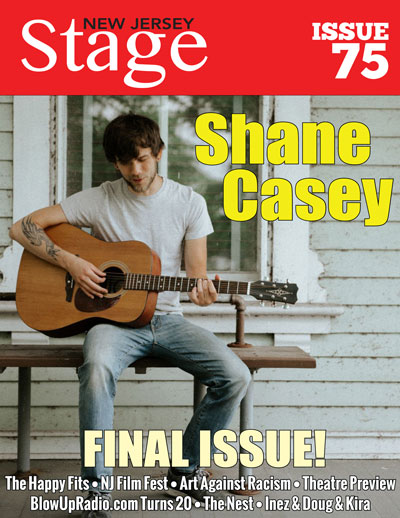 For more on our awards, click here