By Gary Wien
originally published: 08/20/2016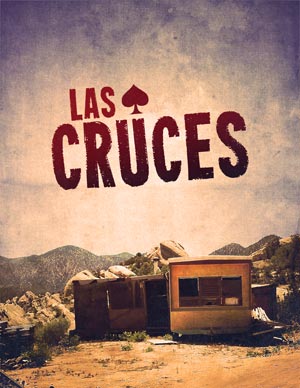 Set in the New Mexico desert, not far from the casinos and the spaceport, an enigmatic story of buried secrets, improbable friendship, and unexpected redemption follows Sheridan, a Connecticut man who has fled his life on the East Coast under mysterious circumstances, and Soledad, the wisecracking, teenage card player he befriends. That's the story behind Las Cruces by Vincent Delaney, which was the winner of the 2016 Premiere Stages Play Festival and receives a full production by Premiere Stages at Kean University in September.
The play was selected from over 400 submissions in the theatre's annual competition for unproduced scripts. Las Cruces will be directed by Premiere's founding producing director John J. Wooten, and feature actors Brian Sutherland, Charlotte Cohn, and Diomargy Nuñez.
"Las Cruces provides a moving and fascinating exploration of the power of friendship and humor in the face of unspeakable tragedy," said Wooten. "The secret behind Sheridan's mysterious escape to the desert has shattered more than his spirit; it has exacerbated a growing debate that is quickly dividing America."
Vincent Delaney is a recipient of the Actors Theatre of Louisville's Heideman Award, McKnight and Bush fellowships, a Jerome Commission, the Reva Shiner Comedy Award, Core Membership at the Playwrights Center, and a residency at Seattle Rep. His plays have been produced throughout the United States, and in the United Kingdom, Canada, Japan, and the Netherlands.  His work is published by Smith and Kraus, Samuel French, Heineman, Dramatics Magazine, Theatre Forum, and Playscripts.com.
New Jersey Stage spoke with Delaney about his latest work.
---
The article continues after this ad
---
---
Tell me a little about the play. Las Cruces is about an unlikely friendship between a stranger hiding out in the New Mexico desert, and a young poker player named Soledad. It's also about powerful issues that none of us can avoid today.
Does the character's escape to the desert have any religious overtones or symbolism? Sheridan's flight into the desert is about personal survival--he's running from something that he can't face. But he can't hide for long.
Have you ever been to Las Cruces, New Mexico? I spent quite a bit of time in the Southwest, and especially the New Mexico desert. There's something magical and bleak and gorgeous about that country. When I started a play about a man running from himself, I couldn't think of a better destination--you can feel so alone, and yet you're completely surrounded at the same time.
How did you first get involved with playwriting? I started as an actor, gradually moved more toward writing. Grew up in the Pacific NW, and after moving around a lot, settled in Seattle. My life right now is a mix of writing, teaching, and raising our three kids.
You visited Premiere Stages a few months ago.  How involved have you been with the production?  I came out in March for the first workshop of the play, and have been here for a week this time. We've spent the week around the table, reading the play, discussing the lives of the characters, and finding some nice improvements and changes to the script.
What do you think of the cast and crew? This is a very smart and talented group, who are already taking ownership of their characters. My director, John Wooten, is gifted at breaking down the core moments in a scene, and finding the truth of what's there. He brings out amazing energy from his actors.
The play was read along with the other finalists for Premiere's Play Festival.  How important are staged readings to you? I'm one of those writers who actually love workshops and  readings. There's no better way to improve your script, if you're open to feedback. It's also exciting to work with new artists--sometimes an actor will just click with a role, and you'll find a whole new way into it.
Do you often revise your work after the reading? During the rehearsal process?  I'm revising incessantly--even this week, we found so many new moments to layer into the play. There's a mix of humor and tension and danger in this show, and I want to get it absolutely right.
Finally, who are some contemporary playwrights that you admire? I adore writers who can address truly dark spaces with heart and economy and humor. Suzan-Lori Parks comes to mind, especially Topdog/Underdog. That's such a lean, powerful piece of writing, with so much humor and heart. Also Doubt by John Patrick Shanley--using history to make something so devastatingly timely.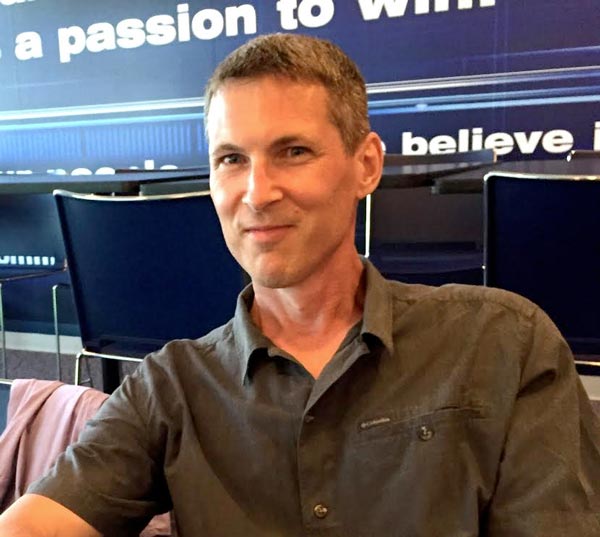 ---
Gary Wien has been covering the arts since 2001 and has had work published with Jersey Arts, Elmore Magazine, Princeton Magazine, Backstreets and other publications. He is a three-time winner of the Asbury Music Award for Top Music Journalist and the author of Beyond the Palace (the first book on the history of rock and roll in Asbury Park) and Are You Listening? The Top 100 Albums of 2001-2010 by New Jersey Artists. In addition, he runs New Jersey Stage and the online radio station The Penguin Rocks. He can be contacted at gary@newjerseystage.com.
---