By Gary Wien
originally published: 09/27/2018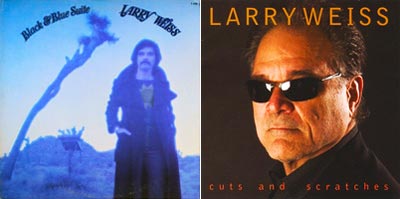 Many people have their jaws drop when they first learn that the classic country song, "Rhinestone Cowboy" was actually written by a Jersey boy.  
Truth is that Larry Weiss, a Newark native, has built a complete brand around his most famous song; helping to turn it into a popular movie starring Sylvester Stallone and Dolly Parton; with plans for a Broadway musical and even a hotel in the works as well.  He's also  currently promoting his second solo album - one that came out 35 years after his first one.
His latest album, Cuts & Scratches was actually released independently in 2009, but was recently picked up by Nub Music Ltd, a small record label in England that worked out a distribution record deal with Warner Brothers.  Even though the album is nearly a decade old, this is its first large scale introduction to the public. 
"It was on my own label and I didn't know how to promote and market it," admitted Weiss.  "It didn't have the finances to do that, so it was a bad plan so to speak. What I like most about the label is that they went to my website and saw all I had done in my career, but told me, 'We have a lot of respect for your past, but we love your present.'"
The label has already put out two singles from Cuts & Scratches.  The first ("Ain't It Supposed To Be Better By Now)" was released in April and the latest ("I Am Somebody") was just released in September.
---
The article continues after this ad
---
---
"I don't think that I ever wanted to pursue a solo career or had any insecurities about pursuing it, but the bottom line is that I didn't pursue it," said Weiss.  "The interesting thing is now all of a sudden this album, which I put out ten years ago, is first being discovered in Europe right now and getting a lot of attention."
His latest single, "I Am Somebody," was written in the late 1970s - a period of time after the success of "Rhinestone Cowboy" and a decade in which Weiss should have been feeling good about himself.  Instead, he went through a period of wild swings and emotions.  The song is about believing in yourself.
"I was very grateful that I was able to write it because it gave me the understanding that I'm never alone," explained Weiss.  "I consider writing a very spiritual thing and am very grateful. To have something like that inspirationally shoot through me as pits of depression hit at the time, it changed me.  I knew I was not alone."
Weiss will always be known for the tremendous success of "Rhinestone Cowboy", but he also had hits with "Bend Me, Shape Me" (American Breed); "Hi Ho Silver Lining" (Jeff Beck); "Help Me Girl" (Eric Burdon & The Animals); and co-wrote "Mr. Dream Merchant" (a hit for Jerry Butler and later for New Birth) with Jerry Ross.  In addition, he has written songs recorded by artists like Nat "King" Cole (co-written with Lockie Edwards, Jr.), Baby Washington, Chuck Jackson, Barry Manilow, and The Shirelles.
Growing up in Newark, his father was in the textile business selling "gray goods" - those that have not been designed.  His father wanted Larry to follow in his footsteps, but was supportive when his son aimed for a career in music.
"I don't think he understood the music I was writing or the songs I was writing, but he supported me," said Weiss.  "He paid for my first demos and that started my career off. In a year and a half, I was working in New York City in Tin Pan Alley.  Once Nat King Cole recorded one of my songs, I knew I was on my way."
During the sixties, his songs were recorded by country, R&B, rock, and even psychedelic rock groups.  
"At that time in New York City, when you were sitting in a publisher's writing room you were expected to be able to meet different musical needs," explained Weiss.  "Not everybody could, but for some reason I had the knack for doing that.  Not many people can say that they've written songs for artists from Nat King Cole to Jeff Beck."
The song for which he will always be remembered was recorded for his first solo album, Black and Blue Suite, which was released by 20th Century Records in 1974.  The original version did not have much success on the charts, but it was heard by Glen Campbell who identified with its story of survival and making it.  Glen's version of the song topped the Billboard Hot 100 and Country charts - becoming the first song to do that in nearly 15 years.  It became the defining song in Campbell's career despite having 80 different songs chart over the years.  In 1994, Campbell released Rhinestone Cowboy: An Autobiography - further signifying just how important the song meant to him.
"Rhinestone Cowboy" will always follow Weiss wherever he goes, but the latest twist in his career has him looking forward more than looking back.  
"It's a tremendous song, but, as it turns out, my story isn't done yet," said Weiss.  "My life story isn't done yet.  I'm 77 years old.  If I'm fortunate enough to have success with this single it will be very inspiring for people in their late seventies.  And if I accomplish that it will be a tremendously wonderful feeling."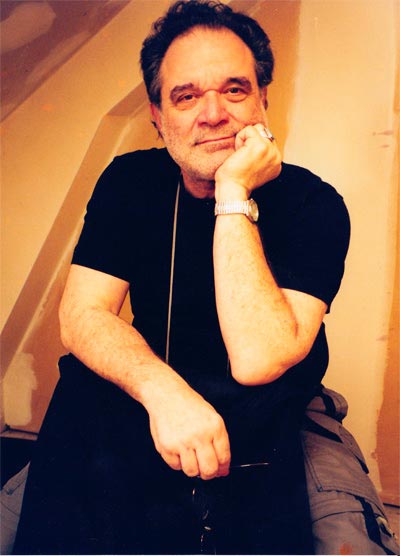 ---
Gary Wien has been covering the arts since 2001 and has had work published with Jersey Arts, Elmore Magazine, Princeton Magazine, Backstreets and other publications. He is a three-time winner of the Asbury Music Award for Top Music Journalist and the author of Beyond the Palace (the first book on the history of rock and roll in Asbury Park) and Are You Listening? The Top 100 Albums of 2001-2010 by New Jersey Artists. In addition, he runs New Jersey Stage and the online radio station The Penguin Rocks. He can be contacted at gary@newjerseystage.com.
---