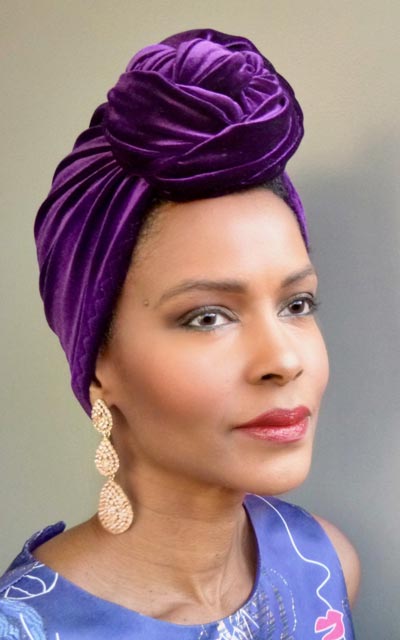 (NEWARK, NJ) -- On April 11, 2018, Newark Arts welcomes home Newark, NJ native and star of Oprah Winfrey Network's (OWN) Hit Series Greenleaf, Kim Hawthorne to serve as the emcee for the fundraiser: Flashes of Genius: A Powerful Celebration of Ellen Lambert.
Hawthorne was just 12 years old when she began studying opera and went on to earn a classical musical scholarship to Birmingham-Southern College in Alabama. After graduating with honors with a Bachelor of Arts in Musical Theatre, she launched her professional theatre career at the Alliance Theatre in Atlanta Georgia under the tutelage of Kenny Leon. Currently starring as the assertive and indelible, Kerissa Greenleaf, Hawthorne's credits include film and television roles in the popular, The Chronicles of Riddick and Along Came A Spider. She was a series regular on Louis C.K.'s first HBO show, Lucky Louie and she was nominated for Canada's prestigious Leo Award for her role in Da Vinci's Inquest. Most recently, Ms. Hawthorne has guest starred on Criminal Minds and is recurring on How To Get Away With Murder.
A passionate supporter of the arts and believer that the arts can transform lives, Hawthorne states, "I could not be more excited to be illuminating the arts in my hometown. It will be a great night in Newark as we honor Ellen Lambert, highlight the work of Newark artists and raise money towards a great cause."  
Hawthorne will serve as emcee of Newark Arts' fundraiser, Flashes of Genius: A Powerful Celebration of Ellen Lambert, who recently retired from PSEG after a long career in diversity, philanthropy, and as arts champion. 
The celebration will include an indoor sculpture garden featuring three electroluminescent works by sculptor Sunil Garg.  A frequent exhibitor at Newark galleries, the Indian-born Garg celebrates Light as a uniquely paradoxical medium by using hand built bendable "light tubes" to create colorful, oversized structures.  
---
The article continues after this ad
---
---
Also on display will be works by honoree Ellen Lambert; Robert Lach, a multidisciplinary artist who graduated from New Jersey City University with a BFA in sculpture; Adrienne Wheeler, a Newark, NJ-based multi-media artist, independent curator, arts educator, and advocate for social justice; and Jerry Gant, a multi-disciplined visual fine artist, arts educator, activist and self-driven historian.  The arts-filled party will include objects created by the All Stars Project of New Jersey, a performance by contemporary Chinese-American ensemble Nai-Ni Chen Dance Company, and more.
Proceeds from the event will support arts education for kids and more arts and culture in Newark's neighborhoods. For sponsorship and ticket information, contact Ruby Annette Evans at 973-643-1625 or ruby@newarkarts.org.  
originally published: 2018-03-12 00:00:00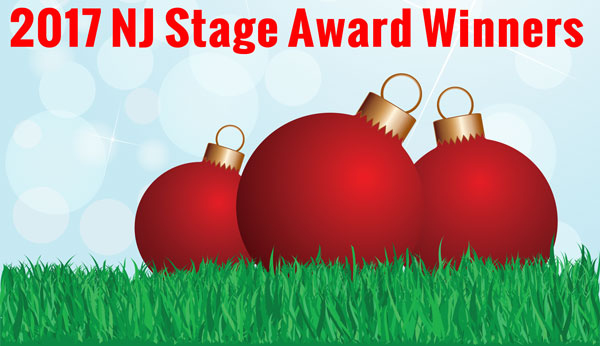 2017 NJ Stage Award Winners!
The NJ Stage Awards were create to promote places to experience the arts throughout the state. Initial voting takes place October 1-14 when the public gets the chance to vote on the full list of nominees. From there we tally the votes and create 10 finalists per category, based on a mix of the public vote and NJ Stage staff picks.  The public then votes on the finalists for the final 2 weeks of October.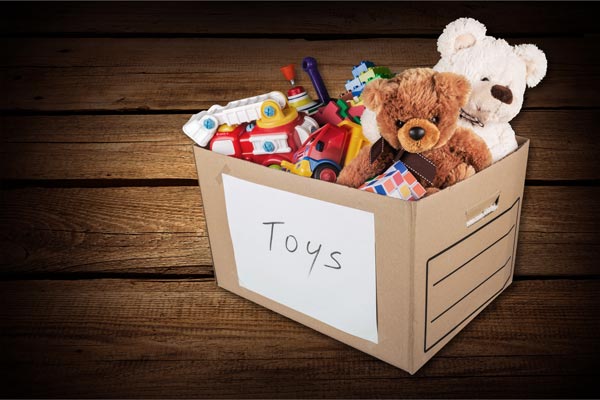 Arts Marketing Tips: Promoting Benefits
The holiday season helps bring out the best in people.  For arts organizations and artists, this often means taking part in benefits.  Whether it is helping to raise money or food for the local food bank, collecting blankets or clothing for the homeless, toys for tots, or bringing attention to a blood drive,  art is an excellent way to bring attention to a cause.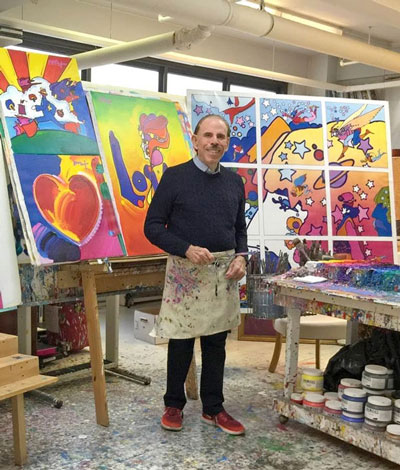 Peter Max: A Life In Art
When honoring iconic, global artists, no other humanitarian spirit, career or artistic expression emulates Peter Max. For the past six decades, Max has been part of the fabric of American pop culture, spreading peace, love and his universally recognized art across generations, cultures and eras. His work was and is for all - a democratization of art.  In October, Max celebrated his milestone 80th birthday, making him one of the last living pop artists of this generation.




Arts Unbound
The year was 2000 and Catherine Lazen was inspired to create an art school which would champion people with disabilities.  Fittingly, Lazen named it Arts Unbound.   Seventeen years later the nonprofit, located in Orange, New Jersey, is providing professional fine arts education, vocational assistance and a gallery exhibition space to 200-300 artists annually, thereby  challenging the stigma and lack of viable employment opportunities that all too often are associated with their constituency.