By Gary Wien
originally published: 04/24/2018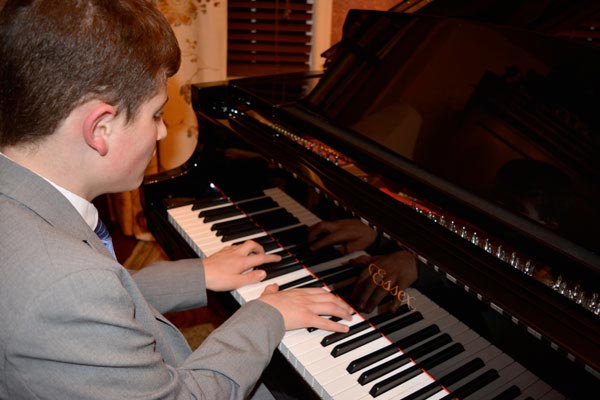 "As a schooled pianist and seeing so much since the age of three when I started formal lessons, I have always thought that when someone has a setback with Autism or something similar, that somewhere they are rewarded with a special talent that I'll never have," said Stormin' Norman Seldin, a Jersey Shore musical legend.
Seldin will be part of a special concert on Saturday, May 5th at Monmouth University's Pollak Theatre. It's an event to benefit Autism Awareness that also includes three young piano prodigies, Tim McLoone, and the amazing Steinway & Sons "Spirio" Grand Piano.
Stormin' Norman will take the bench at the Steinway and Sons Model D (furnished for the occasion by Jacobs Music of Lawrenceville) for a soulful set of originals and classic covers drawn from his decades-spanning career and encyclopedic musical memory. As a special treat, he'll be joined by a fellow Shore area favorite entertainer — pianist, vocalist and ace accompanist Vance Villastrigo — for a set-within-a-set that could only be called "Dueling Pianos."
The three young piano prodigies include Elizabeth Williams and Andy Milsten (both 14 years old) and 9-year-old Taksh Gupta. Williams has performed at Carnegie Hall, and was accepted into The Julliard School's Music Advancement Program when she was 9.
Even though he's only nine, Gupta has been participating in piano competitions for four years and is a two-time first prize winner at NJMTA Spring Audition. He's performed at Weill Recital Hall at Carnegie Hall in New York, Rutgers University, Rider University and Stockton University.
---
The article continues after this ad
---
---
As for Milsten, this is a special concert for him. He was diagnosed as being on the Autism Spectrum at age three. He began playing the trumpet in the 4th grade and progressed well with learning the instrument. His parents were pleasantly surprised to see how focused and socially appropriate Andy was during a school's Spring Concert. He was even able to hold things together in the evening after his medication had worn off.
In the 7th grade, Andy became interested in the music of John Williams. He listened to all of Williams' movie themes on YouTube, and tried to play the themes on his trumpet. His parents had purchased an electronic keyboard for Andy's sister who expressed an interest in taking piano lessons. Andy started to try to play John Williams' music on the keyboard and figured out the melodies fairly quickly. His father took him to the York Symphony Orchestra who was performing the works of John Williams in concert. It was there that his love for the symphony was born and he now regularly attends classical music concerts every month.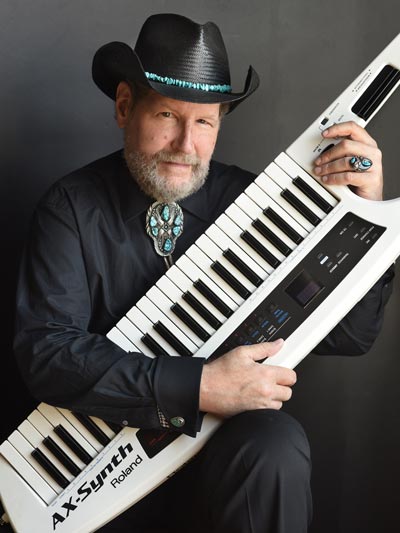 Seldin has known the three young performers for many years and has watched them progress as musicians. When he thinks of Milsten, it reminds him both of his early days at the piano and the power of music itself.
"Andy plays because he loves what he has found and has no fear when he is at the piano like many others would have," said Seldin. "I have no doubt that somewhere in his mind he is connecting with much more of the world when he plays music. And when someone feels that there is no stopping them."
The concert will be a treat for pianists and piano lovers to see and hear the Steinway & Songs "Spirio" Grand Piano. This is an American handcrafted piano that takes between 10-14 months to build. The Spirio is the world's finest high-resolution player piano. Attendees will hear pieces from Vladimir Horowitz, Lang Lang, and George Gershwin played live on this masterpiece of artistry and engineering.
"I am an official Steinway Spirio recording artist and when I did my recordings, it haunted me to hear 'exactly what I played' coming out of an acoustic grand," said Seldin. "If time allows, I might let the Spirio play one of my recordings and I'll do the second part on another grand piano on stage. Each note has over 1,100 variations of touch on it. It's amazing!"
Tickets for the concert range from $25 to $35 for adults and $10 for students. The concert takes place in the Pollak Theatre on the campus of Monmouth University in West Long Branch.
For an event designed to raise awareness of Autism, seeing Andy Milsten perform will bring it all into focus and his parents sum it up best.
"Andy has truly found his home in music. Music makes him happy, gives him purpose, and an enormous sense of worth and accomplishment. His demeanor has changed dramatically in the past year in direct correlation with his musical advancement. For the first time since Andy's autism diagnosis in 2007, we are excited about all that his future may hold."
---
Gary Wien has been covering the arts since 2001 and has had work published with Jersey Arts, Elmore Magazine, Princeton Magazine, Backstreets and other publications. He is a three-time winner of the Asbury Music Award for Top Music Journalist and the author of Beyond the Palace (the first book on the history of rock and roll in Asbury Park) and Are You Listening? The Top 100 Albums of 2001-2010 by New Jersey Artists. In addition, he runs New Jersey Stage and the online radio station The Penguin Rocks. He can be contacted at gary@newjerseystage.com.
---