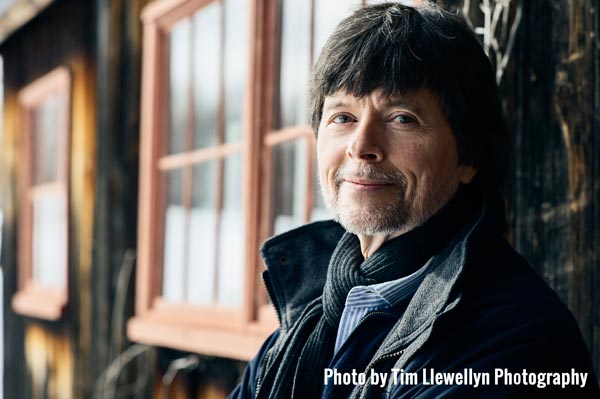 (LINCROFT, NJ) -- The legendary filmmaker Ken Burns will discuss his work at Brookdale Community College in Lincroft on Friday, October 27 at 12:00pm.  Winner of fifteen Emmy Awards and a two-time Academy Award nominee, Burns received a Lifetime Achievement Award from the Academy of Television Arts and Sciences in 2008 for his nearly 40-year career as a documentary filmmaker.
Burns, whose works include "The Civil War," "Baseball," "Jazz," "The Central Park Five," "Brooklyn Bridge" and "The National Parks: America's Best Idea," is regarded by critics and historians as one of the most influential documentarians of the last four decades, said Brookdale history professor Jess LeVine.
"Throughout his career, Ken Burns has brought vivid life to some of the most important historical events in our nation's history," said LeVine, who will host the Oct. 27 program. "This is rare opportunity to hear from one of the great filmmakers of our time."
The Oct. 27 program will feature a discussion of Burns' past and future projects, including the upcoming film series "The Vietnam War," and a video retrospective of his work.
The program will begin at 12:00pm in Brookdale's Collins Arena, 765 Newman Springs Road, Lincroft. Parking is in lots 6 and 7. Tickets are $10 for community members and $5 for students with a valid school or college ID. Free tickets are available for current Brookdale students with a valid ID. Advance tickets are required.
---
The article continues after this ad
---
---
To purchase tickets call 732-224-2788, email studentlife@brookdalecc.edu or visit the ticket window in Brookdale's Warner Student Life Center, 765 Newman Springs Road, Lincroft. Parking is in lots 6 and 7.
In preparation for Burns' presentation, Brookdale faculty will also host a free "Ken Burns Film Series" this fall discussing some the director's most popular works.
Community members are invited to watch and discuss portions of "Jazz" and "Baseball" on September 26; or "Twain" and "The Central Park Five" on Oct. 12. Both programs will be held from 11:45 a.m. to 1:15 p.m. in Brookdale's Student Life Center, 765 Newman Springs Road, Lincroft. Parking is in lots 6 and 7. For more information visit www.brookdalecc.edu/events.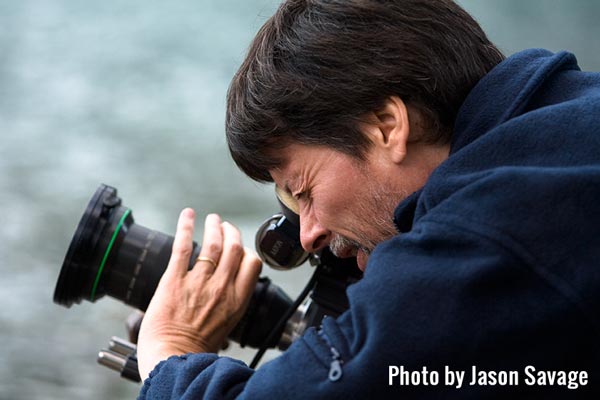 originally published: 2017-09-05 00:00:00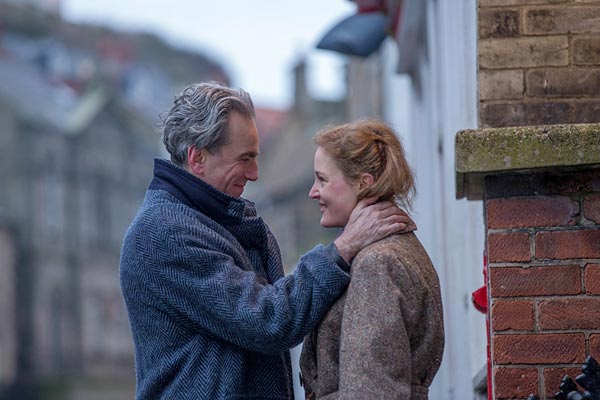 REVIEW: "Phantom Thread"
Should you decide to visit your local cinema to take in a showing of Phantom Thread, Paul Thomas Anderson's latest offbeat character study, you might want to make a bit more effort with your wardrobe than you're accustomed to for such outings. After spending 130 minutes totally immersed in the world of 1950s high fashion, I felt like an utter rube walking out of the cinema in my jeans and hoody combo.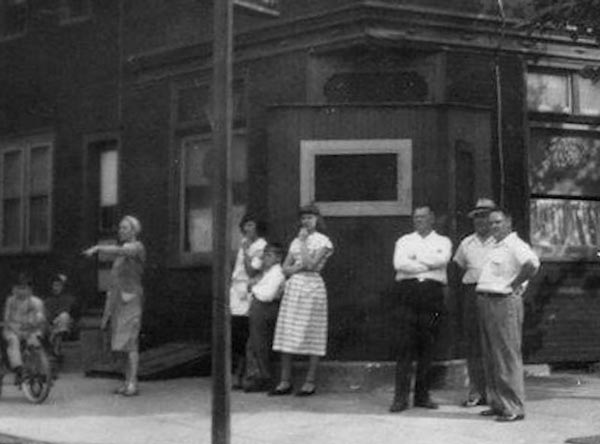 Dovere For Camden
Dovere is an Italian word for responsibility, respect.   Joseph M. Paprzycki and Pepe Piperno felt a responsibility to deliver the respect that their beloved, broken city - Camden, New Jersey - deserved. Once a thriving city, Camden fell on hard times in the 1960s and 1970s. Drugs, crime, and corrupt politicians brought the city to its knees. Joe, Pepe, and a small group of folks came together to breathe life into Camden by investing their creativity, hearts, souls, and treasure to turn what used to be Joe's grandfather's abandoned bar into a professional theatre.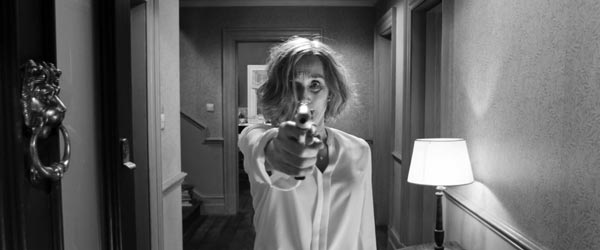 REVIEW: "The Party"
What must those modern cinemagoers who cry "SPOILER!" whenever a critic mentions the most innocuous of plot details make of movies like Sunset Boulevard, Citizen Kane or Carlito's Way, which not only open in media res, but reveal the ultimate fate of their protagonists? I'm forced to admit myself that in the case of the aforementioned Brian de Palma gangster epic, it does seem a little pointless, and sucks much of the tension out of the film's otherwise expertly crafted climax.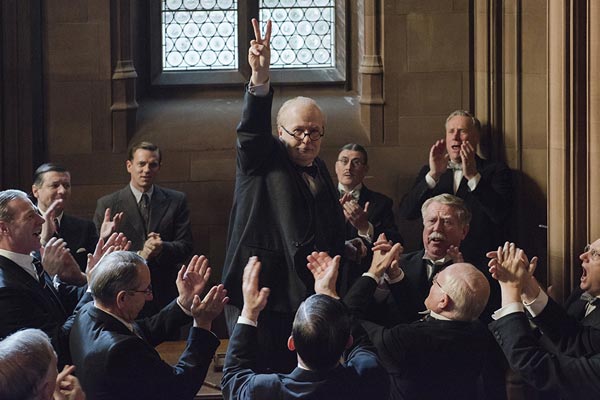 REVIEW: Darkest Hour
Roughly five minutes into his performance as Winston Churchill in Joe Wright's wartime biopic, Darkest Hour, I forgot I was watching Gary Oldman. It was only about a half hour later - when a photographer's flash captured the portly PM in a monochrome freeze frame, and Oldman's two-fingered salute and defiant expression gave the impression that Wright had subliminally edited a frame of the actor's turn as Sid Vicious in Alex Cox's Sid & Nancy into his film - that I was briefly reminded I was watching an iconic actor, rather than an iconic figure. Awards season hype should always be mistrusted, but Oldman really is doing something special here, embedding himself into a subconscious history most of us never lived.