By Gary Wien
originally published: 07/24/2020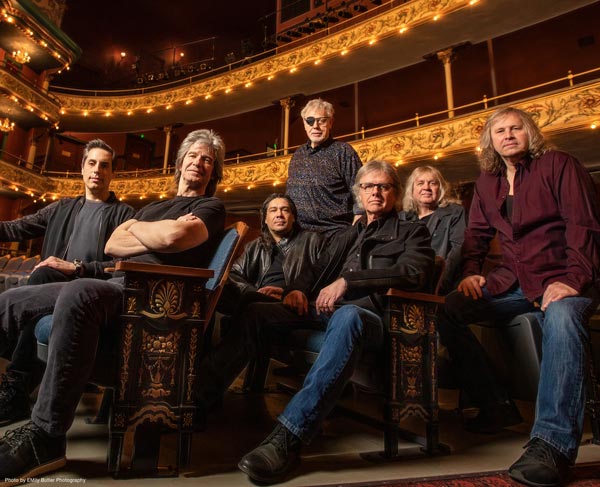 Like millions of kids, Tom Brislin always wanted to be a musician when he grew up.  Unlike most with that dream, Brislin's talent as a keyboardist has led to recording albums and touring with the likes of Meat Loaf, Yes, Patti Rothberg, Renaissance, Camel, and numerous progressive rock bands.  The latest album on his resume, The Absence of Presence, was released in July and marks his first as a member of Kansas.  
Brislin grew up in Somerset County, graduating from Somerville's Immaculata High School in 1991. Long-time Jersey music fans may remember Brislin from his solo work or his band Spiraling, which toured in support of They Might Be Giants, Violent Femmes, and OK Go.  He joined Kansas in February 2019 as the band was celebrating the 40th anniversary of the Point of Know Return album. 
In a world in which many kids dream of playing lead guitar, Brislin says he grew up playing piano mainly because there was one in his house.  The music he was listening to was split between guitar-laden acts like Led Zeppelin and Foreigner and music with great keyboard players such as Yes and Emerson, Lake & Palmer.  With a lot of progressive rock and 70s rock and roll playing in his house, it's no wonder that helped shape his career.
"That was my introduction to the concept of a band - a team of musicians getting together to play music and each of them having a specific role," explained Brislin. "It was sort of like a super hero team to me as a kid.  I got into that and then started discovering the radio for myself in the 80s.  All the great 80s music filling the airwaves had a big influence on me as well.  I feel my musical identity has a lot to do with both of those worlds, plus the various styles of music that I got into as I was learning to play the piano like classical music and jazz."
After working with Yes and several progressive bands over the years, Brislin earned a reputation in the industry.  In 2017, Brislin helped launch The Sea Within, an international supergroup of artists who had worked together on records, met during concert tours, or simply admired each other's talents.  
---
The article continues after this ad
---
---
The band included guitarist Roine Stolt, bassist Jonas Reingold, and guitarist Daniel Gildenlöw from Sweden; drummer Marco Minnemann from Germany; and Brislin on keyboards.  Their self-titled debut record was released in June 2018 on Inside Out Records - the current label for Kansas.
When Kansas needed a new keyboard player, Thomas Waber (head of the Inside Out Records label) recommended Brislin.  Waber had seen him perform with The Sea Within at the Night of the Prog Festival in Germany.  Members of Kansas were also familiar with Brislin's work in acts like Yes and Camel, which also helped pave the way.
"When I had my first call with Phil Ehart (the drummer for Kansas) and he asked me to join the band, one of my first questions was 'Am I invited to the writing party?'" recalled Brislin.  "And he said, 'Yeah, show us what you've got.' They had put out a new album just a few years earlier, so I knew they were back in the swing of writing and recording new material.  I was very excited about that."
As it turned out, Brislin was not only part of the writing party but wound up with writing credits on seven of the album's nine songs, including the title track.  He also sings lead on the album's closer, "The Song The River Sang."
"That was unexpected, but not so far fetched when it comes to Kansas tradition," noted Brislin.  "You can listen to a lot of their albums and they will have an alternate lead vocal on a track or two.  I think it's consistent with the way Kansas has put out work over the years, ever since the first album."
Kansas is one of the most successful progressive rock bands of all time.  Songs like "Dust In The Wind", "Point Of Know Return", "Carry On Wayward Son" and "Play The Game Tonight" are rock and roll classics with audiences far beyond the prog-rock world into the mainstream.  The band has sold more than 30 million albums worldwide through their history and appeared on the Billboard charts for over 200 weeks during the 70s and 80s. "Dust In The Wind" alone has reportedly been played on the radio over three million times!
In addition to constant touring and radio airplay, Kansas also has reached new audiences over the years from being part of popular video games like Rock Band, Guitar Hero, and Grand Theft Auto.  AXSTV has aired a documentary on the band called KANSAS: Miracles Out of Nowhere. Their songs have been played on television shows like Supernatural, South Park, The Office, and The Simpsons and in feature films like Old School, Anchorman, and Happy Gilmore.
Band members on The Absence of Presence include Ronnie Platt (lead vocals), Rich Williams (guitars), Zak Rizvi (guitar), David Ragsdale (violin), Billy Greer (bass), Phil Ehart (drums, percussion), and Brislin.  It was the band's first album since The Prelude Implicit in 2016.
Three singles from the album ("Throwing Mountains," "Memories Down The Line," and "Jets Overhead") were released prior to its official release.  Brislin believes releasing the singles in advance helped build anticipation for the album, which is important since the band was forced to postpone their world tour due to the pandemic. For Brislin, the cancellation came at the very last moment.
"It all started with me boarding a plane for the West Coast to start our West Coast run," he recalled.  "I got the call that the dates were postponed just in time to jump off the plane before it took off.  That was the beginning of the pause, so to speak.  It's been frustrating because we know that we want to be out there performing.  We had so many good things coming up like the tour with Foreigner and having the new album coming out at the same time.  But we've got to do what we have to do and just keep our spirits up and let people know about the album."
Brislin says the band members have checked in on each other regularly and everyone is doing their part to promote the new release. Their spirits have been aided by the positive feedback they've seen regarding the album from the fanbase on social media.  Brislin himself has been contacted by friends around the world who have heard the new album on the radio.
"That's been a blessing in that unlike some bands of this era, we actually have new material," noted Brislin.  "We have an audience that wants to hear new material as opposed to a group that is strictly touring on its legacy material who have to go completely dark.  We can at least keep a light on and show people that we still have something for them."
Regarding the legacy songs, Brislin says his favorite Kansas track to play changes quite often, but he loves performing "Song For America." The album version of the song begins with a three minute overture featuring keyboards, bass, and violin. The ten minute track includes two addition instrumental sections and has been called one of the best progressive rock songs of all time.  The single released to radio was edited down to just over three minutes, removing most of its luster, but the live shows feature the full track.
"It's a prog epic!" exclaimed Brislin.  "It's also very demanding.  I think that song and 'The Spider' are probably the most technically demanding in the keyboard department.  But so many songs have different challenges.  There are songs like 'Hopelessly Human' or 'Closet Chronicles' that have different types of demands where you have to remember where you are and keep with the flow of things throughout the entire piece.  Playing with YES gave me the ultimate acid test as far as that kind of challenge goes.  The whole show keeps me on my toes actually."
Playing with YES opened many doors for Brislin.  In the prog rock world, it's like having the Good Housekeeping Seal of Approval.  YES was inducted into the Rock and Roll Hall of Fame in 2017, becoming one of the few progressive rock bands to do so.  Between the challenge of progressive rock songs and a resume that includes jumping on board with Meat Loaf for a VH-1 Storytellers special, he's proven he can handle whatever is thrown at him.
"I think I've built up a level of trust with my body of work, or at least I hope I have," said Brislin.  "It's interesting because I wasn't really knocking on those kinds of doors. After touring with those bands, I would always go back to my band Spiraling and try to make a new album.  We would knock on other doors, but we were trying to get an audience and prove ourselves.  But as far as touring with established bands, I'm fortunate that after the early auditions landed me these big roles, the subsequent offers already had enough trust to say, 'Let's hear you play some of the songs' or just 'Come on board.'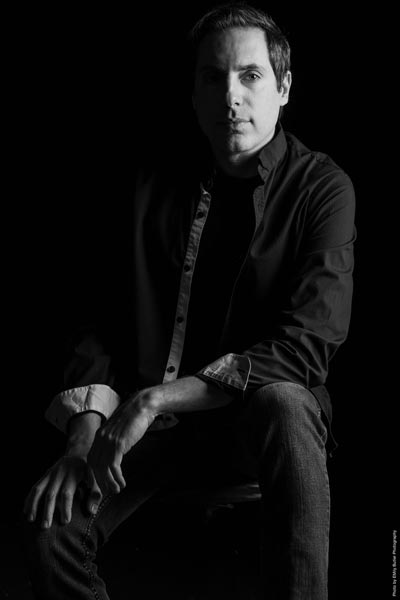 "It's particularly fascinating when I think about the fact that I was such a big YES fan for instance," he continued.  "My bands in high school were attempting to cover their music. To be part of the alumni club is a little surreal.  But prior to playing with YES, I was touring with Meat Loaf for a few years, so I had already established myself in the professional ranks so to speak.  It is a little amusing sometimes when I think that I've made a lot of my living playing progressive rock, which is a style that everyone said was not a good career choice.  When I was first writing music everyone thought that style had come and gone and I bought it for a while.  It didn't phase me to focus more on the power pop side of things or the singer-songwriter side, it's all music to me.  But playing with YES opened up the Pandora's Box of prog rock for me."
Speaking of high school, Brislin was inducted into the Immaculata High School Hall of Fame in 2016. He was the first musician to be recognized by the school - something that fills him with pride.  He knows that schools need advocates for the arts in an era in which funding is being cut or eliminated in many places.  Brislin saw the event as a good platform for him to talk about the importance of music and the arts in school.
As for fans of his old band Spiraling, Brislin says, "I hope they keep in touch with me and what I am up to over the years because it's been a fun journey through the bands and projects.  Of course, I miss the days of rocking out with Spiraling and the immediacy of playing places like The Court Tavern or Stone Pony.  We've made friends and fans for life through those experiences.  So I'm always happy to see those faces and to hear from them."
---
Gary Wien has been covering the arts since 2001 and has had work published with Jersey Arts, Elmore Magazine, Princeton Magazine, Backstreets and other publications. He is a three-time winner of the Asbury Music Award for Top Music Journalist and the author of Beyond the Palace (the first book on the history of rock and roll in Asbury Park) and Are You Listening? The Top 100 Albums of 2001-2010 by New Jersey Artists. In addition, he runs New Jersey Stage and the online radio station The Penguin Rocks. He can be contacted at gary@newjerseystage.com.
---