---
For great Jersey music and much more, tune into our radio station at AsburyMusic.com
---
"Just Before the Dawn" Documentary Tells The Story of The Upstage Club
originally published: 03/16/2017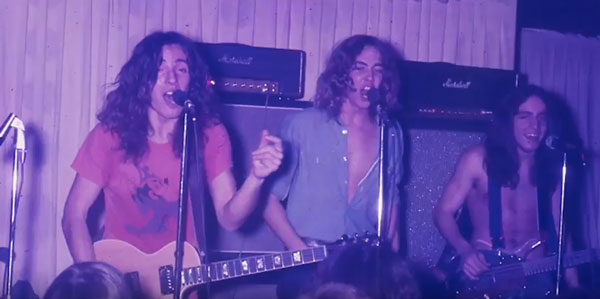 (ASBURY PARK, NJ) -- One of the most legendary clubs in Asbury Park music history was only open for a few years, didn't serve booze, and was literally open all night long until the early hours of the morning.  During its brief era, it helped musicians like Bruce Springsteen, Bill Chinnock, Southside Johnny, David Sancious, Little Steven Van Zandt and many more hone their talent live on stage.  A new documentary entitled Just Before the Dawn will tell the story of the Upstage Club - a venue that was as important as any in the world.  The film will have its World Premiere on Friday, April 21 at the Paramount Theatre in Asbury Park during the Asbury Park Music & Film Festival.
The screening will followed by a question & answer session with the film's director, Tom Jones.  The night will conclude with an all-star jam session to include E Street Band members David Sancious, Ernest Carter and Vini Lopez along with Sonny Kenn, Ricky DeSarno, Joe Petillo, Richard Blackwell, Albee Tellone, Chris Plunkett, Paul Whistler, Billy Ryan, Gerry Carboy, Tommy Labella and the Lakehouse Jr. Pros. Jeff Kazee, current member of the Asbury Jukes, will serve as the night's music director. More special guests are expected to be announced in the coming weeks.
Tickets are now available by visiting www.apmff.com and at the Stone Pony box office.
The Upstage was a historic rock club located on Cookman Avenue in Asbury Park from 1968-1971. The club, opened by Tom and Margaret Potter, would become the venue where young artists such as Bruce Springsteen, Steven Van Zandt, Southside Johnny Lyon, Garry Tallent, Danny Federici and others would jam together for hours lasting until dawn.  Stories about the club kick off the book, Beyond the Palace, by music journalist Gary Wien.
"This is where it all began," wrote Wien to start the book.  "Musicians gathered each night at a club on the corner of Cookman Avenue and Bond Street that was set on top of a Thom McAn shoe store.  The Upstage brought the sights of San Francisco psychedelia and the sounds of Greenwich Village together in an endless array of all night jam sessions, which attracted the best young musicians in the area."
---
The article continues after this ad
---
---
Just Before the Dawn, directed by Tom Jones, will include exclusive interviews with many musicians who helped create the aura of the Upstage.  The film will also take a unique look at Asbury Park in the 1970's and how race riots would impact the city for years to come.
"When we started making Just Before the Dawn, we thought we were making a film about a single place, the Upstage, and the young kids who played there and went on to stardom," said Tom Jones. "What we found was so much more...a story that affects all of us about a town that has learned some hard lessons and has something to tell the rest of us about hope, strength and our future."
The Paramount Theatre is located on the boardwalk in Asbury Park, NJ.


Monmouth Arts Presents Sneak Peek Screening of "Never Look Away"
(RED BANK, NJ) -- See the movie before New York or Los Angeles! Monmouth Arts will provide another installation of its "Film Sneak Peek" series with Never Look Away, an epic tale of art and history spanning three turbulent decades of 20th-century Germany, on November 29 at Bow Tie Cinemas in Red Bank at 7:00pm. 
---
"The Brighton Bar - Home Of Original Music" Documentary To Be Screened In Long Branch
(LONG BRANCH, NJ) -- From the 1970s to today the Brighton Bar has been a live music venue and a staple of the New Jersey music scene.  On Wednesday, November 28th at 7:00pm, a free showing of The Brighton Bar - Home Of Original Music  - a documentary about the venue will be screened at The NJ Rep West End Arts Center.
---
Westfield IFF and James Ward Mansion Host Pop-Up Gin Joint with Movies at the Mansion
(WESTFIELD, NJ) -- Big Dreams & Silver Screens, the organization responsible for the Westfield International Film Festival, is happy to announce their end-of-year celebration and fundraiser, "Of All the Gin Joints" on December 6 at the James Ward Mansion. The evening is a Casablanca-inspired party that will feature a pop-up gin bar, light bites by Feast Catering, live music by Tony Mowatt, and a screening of Casablanca.  Westfield native, Francesca Rizzo will also be screening a complementary independent noir short film, Sullivan's Last Call – "a sexy little film about celibacy."
---
2018 International Film Festival Brings 4 Award Winning Foreign Films To Vineland
(VINELAND, NJ) -- Enjoy four highly-acclaimed award-winning recent foreign films representing diverse cultures at the 2018 International Film Festival, starting Monday, November 26, at the Levoy Theatre, 126-130 N. High St., Millville, NJ. The four films—A Fantastic Woman, The Interpreter, 1945, and Sammy Davis, Jr.: I've Gotta Be Me—will introduce the theatergoer to the universality of themes that are common to Jewish and other international themes. They are representative of the finest of today's international cinematographic art.
---
NJSO presents Star Wars: A New Hope in concert on Thanksgiving weekend
(NEWARK, NJ) --The New Jersey Symphony Orchestra presents screenings of the complete film Star Wars: A New Hope with Oscar-winning composer John Williams' musical scores performed live on Thanksgiving weekend, November 23–25. Performances take place in Red Bank, Newark, and New Brunswick.
---


REVIEW: "First Man"
The image that most defines the 20th century is that of a man standing on the surface of the moon. The man is astronaut Neil Armstrong, but we can't see his face as he's wearing a helmet, the glass of which reflects our collective achievement back at us. When he took a small step, we all took a giant leap with him, and Armstrong instantly became more than a mere man, a symbol. With First Man, director Damien Chazelle takes us inside the famous helmet, stripping away the symbol to tell the story of Armstrong the man.
---
REVIEW: "Halloween"
In 2013, John Carpenter's Halloween received a 35th anniversary blu-ray release. The accompanying booklet credited the following line of dialogue to Jamie Lee Curtis's babysitting heroine Laurie Strode: "Was it the boogeyman?" Of course, that's a misquote. In the scene in question, Laurie admits to herself that "It WAS the boogeyman," to which Donald Pleasence's Doctor Loomis solemnly replies, "As a matter of fact, it was."
---
REVIEW: "Cold War"
Back in 2006, German cinema scored something of a breakout global hit with Florian Henckel von Donnersmarck's The Lives of Others, which followed the travails of a group of disgruntled, pro-western artists in communist era East Germany. At the time I couldn't help viewing the protagonists of Von Donnersmarck's drama as the sort of people who would be just as discontented with their lot if they found themselves living in the capitalist west. The grass is always greener on the other side.
---
Baba Babee Skazala
Among the many intriguing films being screened at New Jersey Film Festival Fall 2018, one title immediately caught our eye — Baba Babee Skazala: Grandmother Told Grandmother.  
---
NJ Film Fest Preview: October 2018
(NEW BRUNSWICK, NJ) -- The New Jersey Film Festival Fall 2018 runs from September 14 to October 26 on the Rutgers University Campus in New Brunswick, NJ. Showcasing new international films, American independent features, animation, experimental and short subjects, and cutting-edge documentaries, the New Jersey Film Festival Fall 2018 will feature over 30 film screenings.  
---
Event calendar
Sunday, Nov 18, 2018
---
MUSIC

---
Allen Stone

@ House of Independents, Asbury Park - 8:00pm
---
---
---
---
---
---
---
---
---
THEATRE

---
Annie

@ Broad Street United Methodist Church, Burlington - 2:00pm
---
---
Annie

@ Axelrod Performing Arts Center, Deal Park - 3:00pm
---
Apples In Winter

@ Centenary Stage Company - Kutz Theater of the Lackland Center, Hackettstown - 2:00pm
---
---
---
---
Pinocchio

@ The Newton Theatre, Newton - 3:00pm
---
---
---
---
---
---
DANCE

---
---
---
KIDS

---
---
---
LECTURE

---
---
View all events
---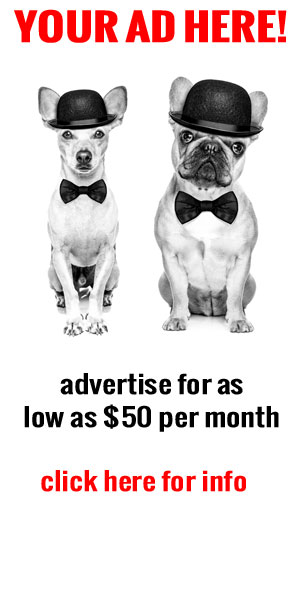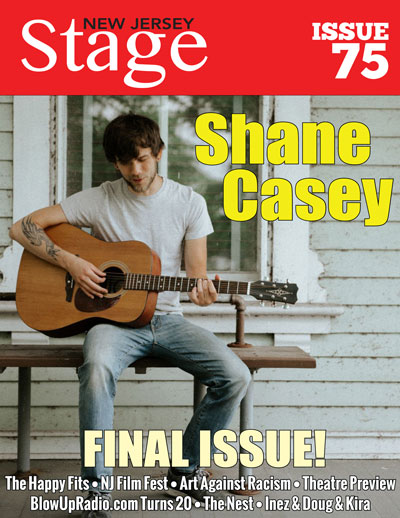 For more on our awards, click here