By Gary Wien
originally published: 05/09/2020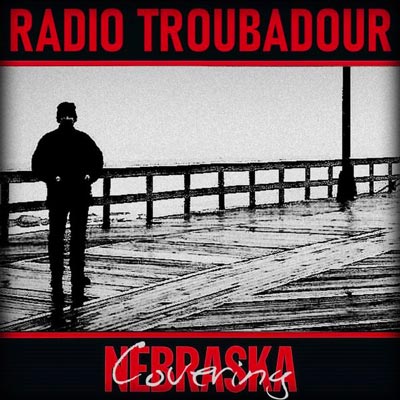 The Troubadour Show is a radio show hosted by John Godfrey that plays the best new releases from Independent artists mixed with classic tracks from some of your favorite artists. Radio Troubadour plays a mix of Alt Country, Americana, Country & Western, Folk, Rock, Roots, Singer Songwriters. It's one of several shows available each day on The Penguin Rocks - an online radio station run by New Jersey Stage. When we learned his latest show was a special edition featuring songs from Bruce Springsteen's Nebraska album (all covered by different artists), we reached out to him at his home in Scotland to learn more.
What inspired you to put together this special show on Bruce Springsteen's Nebraska?
It was a number of things. During this Covid 19 pandemic I've been at home under lockdown, so I've got plenty of time on my hands. I produce and present a couple of online radio show podcasts 'John Godfrey's Troubadour Show' and 'Alt Country. Ain't Dead Yet' and I also enjoy creating spotify playlists, mainly for myself to listen to. I got the idea for this particular show whilst online, social media etc. There are a lot of artists, facebook friends etc who are sadly no longer able to tour with their music, so they are live streaming. I noticed a lot of them were playing a lot of cover songs, in particular a lot of songs from the Nebraska album. I thought that's an idea for a playlist. I could have created a Spotify playlist but that's too easy, I wanted something to do, to keep me busy. I like to, not only put the show together I also like to make my own artwork to advertise the show etc. I knew I had lots of artists doing Nebraska covers in my music collection so I thought I'd do a special one off show. The show has ten different artists, who have officially released covers of the songs from Nebraska. I also included a couple tracks from Bruce, written originally for Nebraska. The artwork I used for the mock-up cover is actually me on the boardwalk in Asbury Park.
When did you first become a fan on Springsteen's music? How old were you and where were you living?
I first heard Bruce Springsteen when I was seventeen. It was back in the summer of 1984. I had just left school and I was living at home with my parents and two younger sisters in a large neighbourhood in Glasgow, Scotland. One of my sisters had a boyfriend at the time who walked around the streets playing the Born In The USA cassette on his tape deck. I then saw Bruce on TV here in Scotland, I think it was on 'Music Box' channel. It was the video for 'Dancing In The Dark'. I was never really into music before this, I listened to the charts etc but once I heard Bruce singing 'Wanna change my clothes, my hair, my face. Man, I ain't gettin' nowhere. I'm just livin' in a dump like this" I was hooked. It was exactly how I was feeling, I no longer felt alone or strange anymore. I bought Born In The USA on vinyl and loved it. I didn't go out much back then so I gave my sister and asked her to go and get me whatever Springsteen records she could find in our nearest shop, Woolworth's. She came back with The Wild, The Innocent And The E Street Shuffle and Darkness On The Edge Of Town. Over that summer of 1984 I bought his other albums on vinyl and I listened to and played nothing but Bruce. I felt as if I now had hope for the future.
Sometimes people in New Jersey forget or overlook Springsteen's popularity around the world. Somewhat ironically, the most New Jersey track on the album ("Atlantic City") has been covered by more artists than any other song on this record. How did you decide on the version you use?
It's funny you say that 'Atlantic City' is the most New Jersey track on the album. I've always personally thought that it's the one song from Nebraska that should have been on Born In The USA. Anyway, yeah there's a few covers of 'Atlantic City' around, both official releases and lots more online. I went for The Hold Steady and their version. Firstly because I think it's a great version and secondly when I put a show/podcast together I try to keep things tight, I don't like to stray too much away from the type of music that I personally like. I think my podcasts all have a distinct Americana, Alt-Country, Rock sound to them. As much as this show is about Nebraska it also has to fit into what I try to do with my podcasts and the sound I want to hear when I listen myself.
---
The article continues after this ad
---
---
I'm currently living in Scotland, in the Scottish Borders region, a few miles from the border with England. My parents live in the North of England and I wanted to be nearer to them but I wanted to be in Scotland. I moved to London from Glasgow in 1989 influenced by Bruce's music and my new found hope. I also lived in Spain for a while before moving home to Scotland.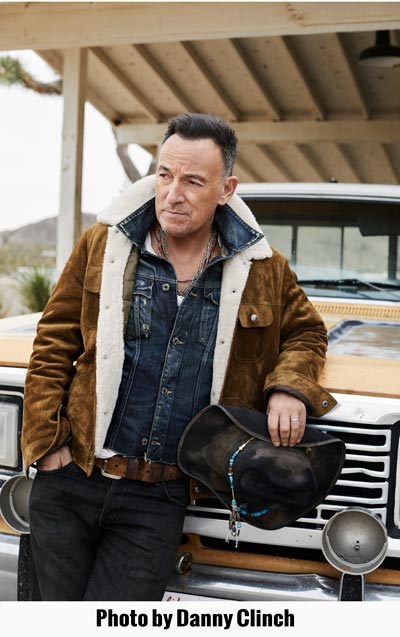 Where does this album rank among your favorite releases by Springsteen?
The Nebraska album is probably in the top three for me. I change my mind a lot on this but if I placed all Bruce's albums out on the floor and if I was told that I could only keep three, Nebraska would be one of them. Darkness On The Edge Of Town would be another and I'd also keep the Live 75-85 box set (is that cheating?) that has a special place in my heart.
What have you learned about the album by hearing it done like this with different voices and musicians?
That's a great question. I think I've learned more than anything that I think Bruce made the correct decision to release Nebraska in the format he did. I don't think any potential album with the E Street Band with these songs would have had the same critical acclaim the album has had. I know the songs were to be demoed to the E Street Band and possibly to be recorded and made onto an album with them. I think though the way the album was written and the lyrics would have been lost within the band. Bruce wrote the songs alone, influenced by events, what he has watching, reading at that particular time, delving into his own past etc. It's more than a record, it's a social commentary. It reminds me of the short stories of one of my favourite writers Raymond Carver. When I listen to the other artists covering the songs from Nebraska I always feel they are doing so with love and respect for a masterpiece. Steve Earle makes 'State Trooper' his own. Emmylou Harris' version of 'My Father's House' is stunning. I love Son Volt's version of 'Open All Night'. I would have prefered the original to be slower like this. I know the full band version of songs from Nebraska go down well at gigs but for me there is just something magical in listening to Nebraska on your own, in the darkness.
Tell me a little about your radio show. What type of artists are normally played?
My radio show/podcast 'John Godfrey's Troubadour Show' is an eclectic mix of Alt-Country, Americana, Country, Folk, Roots and Singer Songwriters. It's been described as "like listening to a time warp transistor radio in the ghost of a route 66 diner - middle America." Jay Souza, (Patrolled By Radar). California, USA. and by UK Singer Songwriter Gabriel Brox as "Steinbeck's 'Grapes Of Wrath' set to music". It's a two hour show with on average 26 tracks. The majority of the tracks are all brand new releases, forthcoming album releases etc. I also have within the show a 3 song connection, usually older tracks, usually linked with title or subject matter. There's also an 'Album From The Archives' section and I play two tracks from an old album. Every show starts with a classic older country music track and I end every show with a track from Bruce Springsteen followed by Ennio Morricone's 'Once Upon A Time In The West' theme. As I said earlier, all my shows I think have a distinct sound, I have to like the songs, they have to fit in with what I'm trying to do and, hopefully listeners enjoy the show. You can hear it on www.radiotroubadour.com, at ThePenguinRocks.com and very soon to be broadcast on MKB Independent Radio.
Have you ever done a special show like this?
Yes and No, sort of!! I recorded a show in April this year 'Alt-Country. Ain't Dead Yet. It was meant to be a one off. I had been listening to a lot of Alt-Country, Alternative Country music from the late 1980's and early 90's and I thought I would create a podcast, an hour of brand new Alt-Country music. I enjoyed putting it together and had good feedback on it, so I did a second episode and it's now a regular thing, it's just been picked up by MKB Independent Radio here in Scotland and it will broadcast every Friday. I have however got a few ideas for future one off shows, maybe Bruce related!
Finally when did you start creating radio shows?
I first got involved in October 2012. I've always loved the radio, especially late night radio, speciality shows etc. My friend Terry Ferdinand presented a Folk Show on a local community radio station. He invited me to sit in with him on his show. So it went from there really, in March 2013 the station allowed me to present my own show 'The Troubadour Show'. I ended that show in March 2017 after 200 shows. I brought it back again in 2019 as 'John Godfrey's Troubadour Show'. Sadly, Terry died in 2014. I still miss him. As a Bruce fan it makes 'Backstreets' and 'Terry's Song' all the more poignant.
---
You can hear The Troubadour Show every day at ThePenguinRocks.com or listen to the most recent episode at any time from the station's Troubadour Page. DJs at The Penguin include Gary Wien, Danny Coleman, Mike Marrone, Sean Carolan, John Godfrey, and the Deuce Radio Showcase network.
---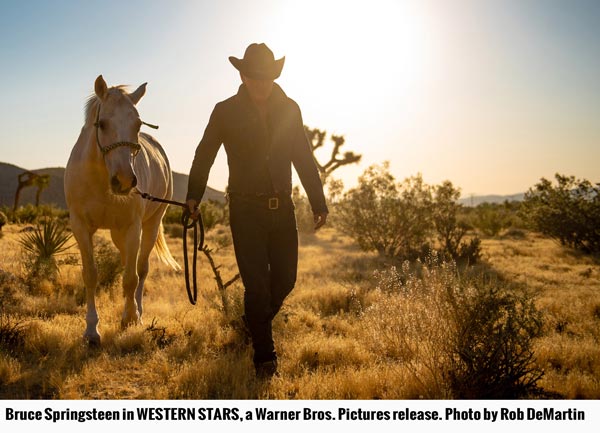 ---
Gary Wien has been covering the arts since 2001 and has had work published with Jersey Arts, Elmore Magazine, Princeton Magazine, Backstreets and other publications. He is a three-time winner of the Asbury Music Award for Top Music Journalist and the author of Beyond the Palace (the first book on the history of rock and roll in Asbury Park) and Are You Listening? The Top 100 Albums of 2001-2010 by New Jersey Artists. In addition, he runs New Jersey Stage and the online radio station The Penguin Rocks. He can be contacted at gary@newjerseystage.com.
---