---
Did you know NJ Stage offers FREE Event Listings? Nearly 100,000 listings were viewed in January. Be sure to add your events to our calendar and get your shows noticed!
---
Jersey (New) Moves! Emerging Choreographers
By Spotlight Central
originally published: 06/23/2016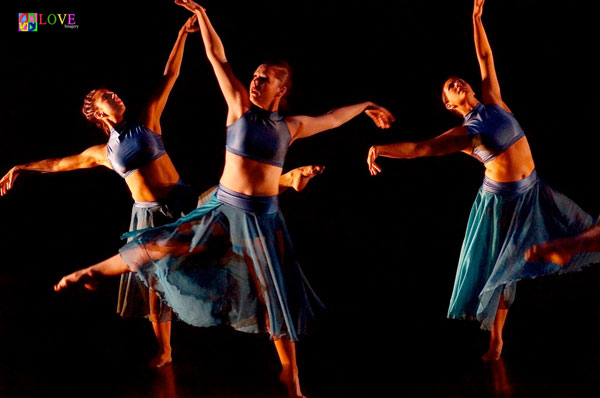 On Friday, June 17, 2016, Dance New Jersey, the state affiliate of the National Dance Education Organization, presented Jersey (New) Moves! Emerging Choreographers, their second annual event showcasing NJ's premiere up-and-coming dance creators. In Dance NJ's Emerging Choreographers program, accomplished mentors partner with young choreographers from the Garden State selected via an online submission process to develop new works which have their world premieres at the New Jersey Performing Arts Center (NJPAC) in Newark, NJ.
For the 2016 edition of Jersey (New) Moves, four winning choreographers — Ariel Grossman, Scott Willits, Kyle Marshall, and Kamille King — presented their unique, innovative, and visually stunning dance pieces to an enthusiastic audience at NJPAC's intimate Victoria Theater. The choreographers were mentored by such accomplished members of the NJ metro dance community as Douglas Martin, Maurice Chestnut, Sylvia Waters, and Karen Love, who said about her experience working with the Emerging Choreographer program, "It is a joy to watch an artist discover their voice and to know you assisted in a small part of their journey."
The first Jersey (New) Moves piece presented at NJPAC was "Waiting in the Leftovers," choreographed by Kamille King of East Orange. Ms. King, a teaching artist-in-residence at Sharron Miller's Academy for the Performing Arts in Montclair, was mentored by Karen Love, artistic director of Umoja Dance Company of Union.
Stated King about her experience, "The Emerging Choreographers Program is a platform for artists to create and share from the heart, work with seasoned mentors, and showcase their work in a beautiful venue. This program serves as a vehicle for choreographers to think beyond the movement and dive deep into content, motive and intention."
In "Waiting in the Leftovers" — set to contemporary music by Kelela, James Blake, Max Richter, and Lapsly — King's alluring creation of acrobatic twists and turns dictated the motion of each dancer's beautifully sculpted muscles, exposing the emotion of the dance.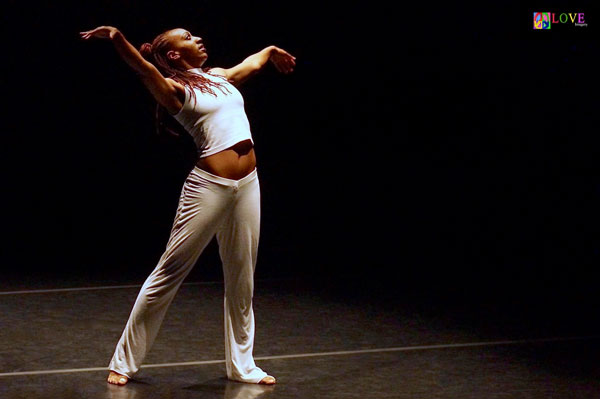 ---
The article continues after this ad
---
---
King's vision also included pulsing light which illuminated the dancers as they slowly rose and grew to the beat right before each approving audience member's eyes.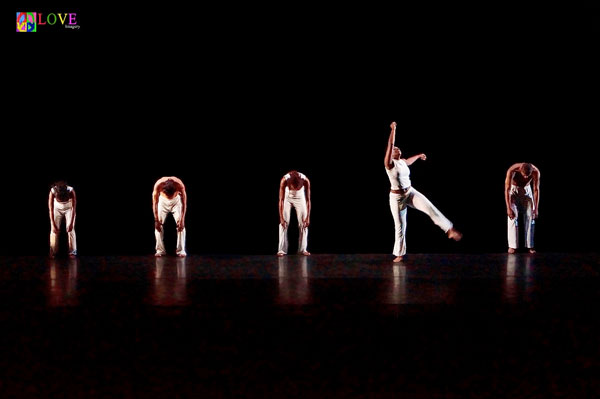 The second piece of the evening, "A Father's Love," was created by Scott Willits of Jersey City. Mr. Willits, in his second season with Nimbus Dance Works, also in Jersey City, was mentored by the world-renowned tap dancer and choreographer Maurice Chestnut.
Willits, an accomplished dancer, acknowledges he wanted to become a choreographer because, as he explained, "I wanted to start creating material that was meaningful to me and wanted to create those life experiences and bring them into fruition."
In "A Father's Love" — featuring classical music by Antonio Vivaldi and Franz Liszt — the dancers traveled through space and time, moving as one, creating a telling tale of a special bond between a father and his daughter with fluid motion.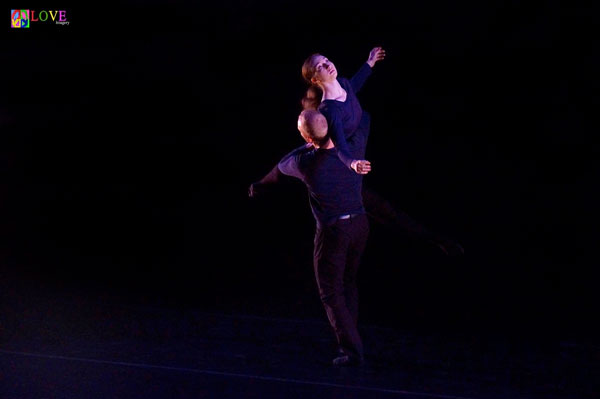 Beginning with expressive hands reaching, touching, and comforting— then the dancers rolling, stopping, guiding, stretching, falling, lifting, holding, embracing, following, leaping into one another's arms, and, ultimately, leaving — the talented duo gave the audience for "A Father's Love" an opportunity to experience a very special love story.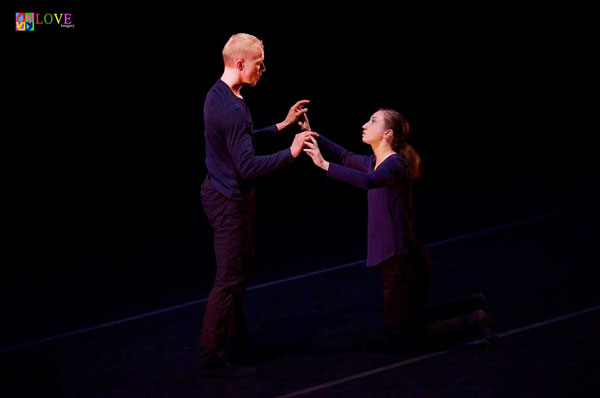 The third work, "Colored," was created by Kyle Marshall of Jersey City. Marshall, a graduate of Rutgers University's Mason Gross School of the Arts and a performer with various dance companies, was mentored by Sylvia Waters, Artistic Director Emerita of the world-famous Ailey II dance company in NYC.
When asked what spurred his interest in choreography, Marshall revealed, "I made dances from a very young age. I loved dancing in my living room as a child and would make and perform dances for talent shows, theater reviews, family parties or any chance a bunch of people were together."
Marshall added, "Through my training as a dancer, the idea of being a choreographer continued to stay with me. The boundaries between maker and interpreter began to blur," and further elaborated, "Being an interpreter and contributor forces me to consider how the dance feels in my body and how it may look from the outside. It is important to me for my dancers to also think of themselves as artists in my process."
Marshall's original piece, "Colored," began with body percussion created by the three dancers on stage — at least until Kanye West's "Flying Lotus" swooped into the piece, infecting the dancers' beings. As small movements became larger and faster to match the beating of the music, bodies joined together and came apart to an internal rhythm, but with an obvious pulse as the performers continued the heartbeat of the dance even, at times, in pure silence.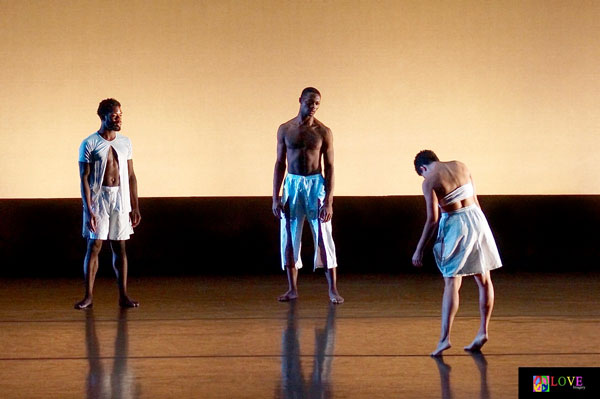 As white light changed to color, the music stopped and the mood intensified as an a cappella dance developed. The performers again created body percussion until it evolved into vocal sounds and, finally, simple words, each dancer showing his or her joy and freedom through stepping movements of sheer precision.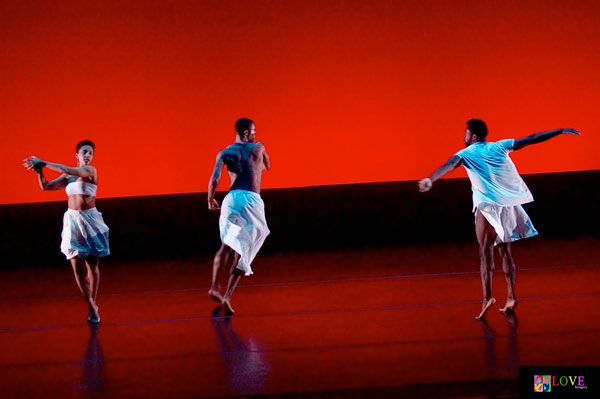 "Undertow," the final piece of the evening, was created by Ariel Grossman of Jersey City, who was mentored by Douglas Martin, Artistic Director of the American Repertory Ballet of Princeton, Cranbury, and New Brunswick, NJ.
Grossman is the artistic director and choreographer of Ariel Rivka Dance, an all-female contemporary dance company located in Jersey City where Grossman's husband, David Homan, is executive director and composer-in-residence. Grossman says she wanted to be a choreographer early on in her professional dance career when she revealed, "I found myself much more interested in creating movement than learning movement," and further went on to add, "Seeing how other dancers interpreted my movement won me over completely. The eight powerhouse women I work with now are a constant inspiration — especially when they do things I can't!"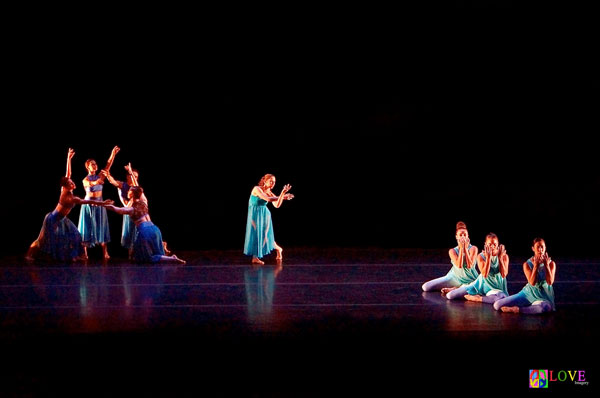 "Undertow," with original music by Grossman's husband, David, featured eight female dancers who filled the stage like blue-green waves of an ebbing and flowing ocean. Their fluid movements drew the audience into a magical world creating an undertow of beauty viewers could not escape.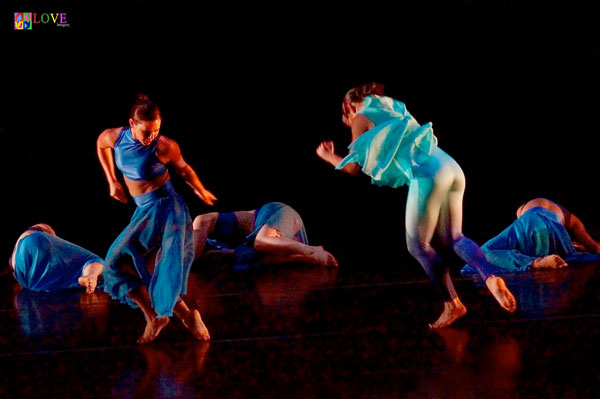 Regarding the collaborative mentorship experience provided to her by Dance New Jersey, Grossman commented, "Working with a mentor — and such a smart and gracious one — helped shape the piece entirely. Douglas [Martin] asked questions and had a perspective I couldn't and it allowed me to create a work that more clearly translates than my other work." Grossman also summed up the feelings of her fellow choreographers when she further exclaimed, "To premier at NJPAC is such a gift!"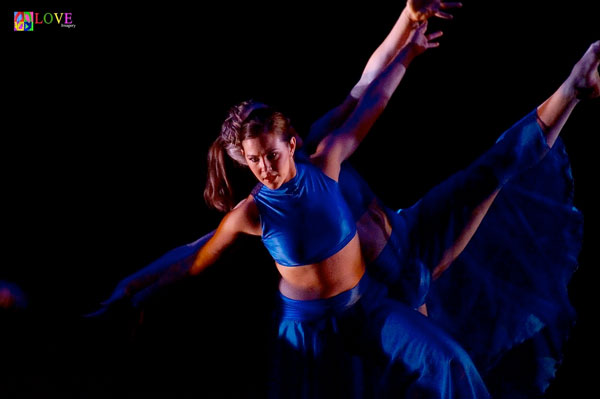 The unique collection of dances created by the emerging choreographers and experienced by the audience at NJPAC was true performance art — art that told stories, but without any use of words. This unspoken nature of individual stories allowed audience members to create their own dialogues and plots as each individual dance unfolded before their eyes, drawing every viewer in to another world through sight and sound and encouraging him or her to create his or her own personal narratives. These talented choreographers and their accomplished mentors — not to mention the skilled dancers on stage — created an evening of innovative and inspiring dance pieces, each fitting of the world premiere status afforded them via Dance New Jersey's remarkable evening of Jersey (New) Moves!
For more information on Dance New Jersey, please go to dancenj.org. For more on upcoming dance events at NJPAC — including Bring It Live on Aug. 4, 2016; Ailey Camp Newark on Aug. 10, 2016; and Carefree: Dancin' with Fred & Ginger on Nov. 4 & 5, 2016 — please go to njpac.org.
Photos by Love Imagery
Spotlight Central. Your source for Jersey entertainment news and reviews
Love Imagery Fine Art Photography. all you need. peace/love/flower/power
---
For more by this author, click here
---


State Theatre Presents Lord of the Dance: Dangerous Games
(NEW BRUNSWICK, NJ) -- State Theatre New Jersey presents Lord of the Dance: Dangerous Games on Tuesday, October 9 at 8:00pm. Tickets range from $29-$69. Irish step dancing show Lord of the Dance has become an international sensation for more than 20 years. Now, choreographed by Michael Flatley with music composed by Gerard Fahy, Lord of the Dance: Dangerous Games combines dance and music that fuses the traditional with the contemporary in a classic tale that showcases the exceptional talent of the cast. The show features cutting edge technology including a giant radiant flat screen that spans the width of the stage, special effects lighting, dancing robots, and world champion acrobats.
---
State Theatre Presents Ballet Hispanico
(NEW BRUNSWICK, NJ) -- State Theatre New Jersey presents America's premier Latino dance organization Ballet Hispánico on Thursday, October 11, 2018 at 8:00pm. Through the work of its professional company, school of dance, and community arts education programs, Ballet Hispánico celebrates the dynamic aesthetics of the Hispanic diaspora. This program features three dance pieces all choreographed by women. The program includes Con Brazos Abiertos choreographed by Michelle Manzanales, Sombrerisimo by Annabelle Lopez Ochoa, and 3.Catorce Dieciseis by Tania Pérez-Salas. Tickets range from $19-$49.
---
Alborada Spanish Dance Theatre To Perform New Production On October 13
(EDISON, NJ) -- The Alborada Spanish Dance Theatre, New Jersey's premier Spanish Dance Company for 23 years of delighting audiences from New Jersey and beyond,  will present its exciting new production: Nueva España, The Mexican Connection on October 13 at 3:00pm at the Middlesex County College's Performing Arts Center. 
---
Mayo Presents Enchanted India: The Dhoad Gypsies of Rajasthan
(MORRISTOWN, NJ) -- Experience a boisterous, colorful and joyful affirmation of Indian culture when Enchanted India: Dhoad Gypsies of Rajasthan takes the stage at MPAC Thursday, September 27 at 7:00pm. Tickets range from $19-$49.
---
Liberty Hall Dance Festival To Feature 15 Dance Companies From Throughout NY and NJ
(UNION, NJ) -- Liberty Hall Museum at Kean University has partnered again with Buggé Ballet for a one-of-a-kind event, the Liberty Hall Dance Festival! For the second year in a row, guests will spend an afternoon walking through the beautiful museum grounds, enjoying site-specific professional dance performances inspired by moments in history. Liberty Hall Dance Festival will be held on Saturday, September 29 from 1:00pm to 4:00pm.
---


A New Ballet Company Launches At The Shore
Monmouth County has long been a hub for the arts, with a celebrated music scene, thriving original theatre and artists throughout the area, but one thing was missing – the area did not have its own professional ballet company.
---
Kennedy Dancers Take On Anderson Park
Trust me when I tell you that the Kennedy Dancers do it all. No joke. The company, which is based in Jersey City and was founded in 1976 by Artistic Director Diane Dragone, is a professional dance company (performing all manner of styles), a pre-professional training company, a dance school and a producer of a television show.
---
Passion & Discipline: A profile of Corey Landolt, Washington Ballet
Corey Landolt is in his ninth season with The Washington Ballet.  The New Jersey native grew up on the border of Voorhees and West Berlin, and first studied at the Academy of Ballet in Berlin, New Jersey under David Gallagher.  His interest in ballet began when he was about five years old and saw his sister performing in The Nutcracker.
---
Nurturing The Future of Dance In New Jersey
On Friday, June 15, NJPAC present an evening of world-premiere dance in a program called the Jersey (NEW) Moves! Festival of Dance.
---
"See the Music!" American Repertory Ballet's "Generations: Influences from the Modern Age" LIVE! at McCarter Theatre
It's finally feeling like Spring outside Princeton, NJ's McCarter Theatre Center this Friday, April 20, 2018 evening where dance lovers are excitedly making their way inside to experience the American Repertory Ballet's performance of Generations: Influences from the Modern Age, a triple bill of critically acclaimed works by José Limón, Gerald Arpino, and Douglas Martin.
---