originally published: 12/10/2017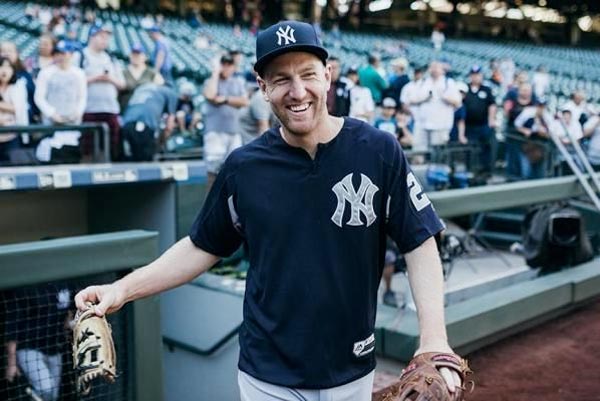 (TOMS RIVER, NJ) -- From jazz to sports to world music and more, the Grunin Center for the Arts kicks off 2018 with an exciting array of entertainment in January. All performances take place on the Main Stage, Grunin Center, Ocean County College, Main Campus, College Drive, Toms River, NJ.
JAZZ: New York Voices (with student musicians from Southern Regional High School) – Fri, Jan 12 at 8:00 p.m., $35. This critically acclaimed vocal group has refined its musical story to a high art. Known for close-knit voicings, inspired arrangements, and unparalleled vocal blend, the group's chameleon-like musicianship allows it to move seamlessly from setting to setting, from orchestral to intimate lineups. New York Voices has traveled the globe with its elegant music, amazing audiences the world over with impeccable voices and stunning arrangements.
SPORTS: An Evening with Todd Frazier – Fri, Jan 19 at 8:00 p.m., $35 Regular Admission ($25* Subscribers). Toms River hero Todd Frazier joins fans for an evening of baseball talk. With moderator Russ Salzberg, Frazier discusses his experiences playing and growing up in Toms River through his Major League career. Frazier gained international fame at age 12 when he led Toms River to the 1998 Little League World Series. A first-round draft pick of the Reds in 2007, Frazier was traded to the Chicago White Sox after the 2015 season, then to the New York Yankees in 2017. (*Subscribers must call the Box Office at 732-255-0500 to purchase tickets at the Subscriber Rate.)
FOLK/COUNTRY/ROCK: John Gorka with Amilia K. Spicer – Sat, Jan 20 at 8:00 p.m., $25. Gorka illuminates music with his trademark wordplay. Few contemporary songwriters coax language as deftly as Gorka. For over two decades, his keen ear has picked up the stories of those along his path, folding them into poetry and song. Singer-songwriter Spicer has a thing for wide-open spaces and mystical places. Even her record label, Free Range Records, reflects her vagabond spirit, which has carried her from her native Pennsylvania, through the hill country of central Texas, to the mountain monasteries of Tibet. She might tell you she feels most rooted heading toward a distant horizon.
JAZZ: Midiri Brothers Salute Benny Goodman's Carnegie Hall Concert – Wed, Jan 24 at 8:00 p.m., $24-$20. In January 1938, Benny Goodman performed a concert at New York's Carnegie Hall that became known as one of the most exciting–and important–evenings of music in the history of jazz. For the 80th anniversary, Grunin Center favorites the Midiri Brothers will perform an unforgettable tribute to the night Carnegie Hall learned to swing!
---
The article continues after this ad
---
---
WORLD: Black String – Thurs, Jan 25, 7:30 p.m., $20. Based on traditional Korean and improvisational music, Black String aims to seek a new sound that can internalize a variety of musical expressions in traditional music and jazz. The group creates a unique language through Asian intuition and musical idiom. Black String's creative use of the amplified sound of a Geomungo (Korean stringed instrument of the zither family), the fierce quake of Korean traditional percussion, a Daegeum (large bamboo flute), Yanggeum (Korean stringed instrument, i.e. hammered dulcimer), and the unpredictable melody of jazz guitar will grasp all your senses!
WORLD: Las Cafeteras – Tues, Jan 30 at 7:30 p.m., $20. Las Cafeteras remixes sounds from rock to hip-hop to rancheras, tells modern day stories, and creates a vibrant musical fusion with a unique East L.A. sound and positive message. Its Afro-Mexican beats, rhythms, and rhymes deliver inspiring lyrics of a community seeking love and justice in the concrete jungle of Los Angeles. Using traditional Son Jarocho instruments such as the Jarana (fretted stringed guitar), Requinto (small guitar), Quijada (vibrating percussion made from the jawbone of a donkey), and Tarima (wooden platform), Las Cafeteras sings in English, Spanish, and Spanglish. The group uses music as a vehicle to build bridges among cultures and communities.
Please use Parking Lot #2. Purchase tickets online at http://grunincenter.org, call 732-255-0500, or visit the Box Office, Mon-Fri, 10am-5pm.