By Gary Wien
originally published: 02/23/2019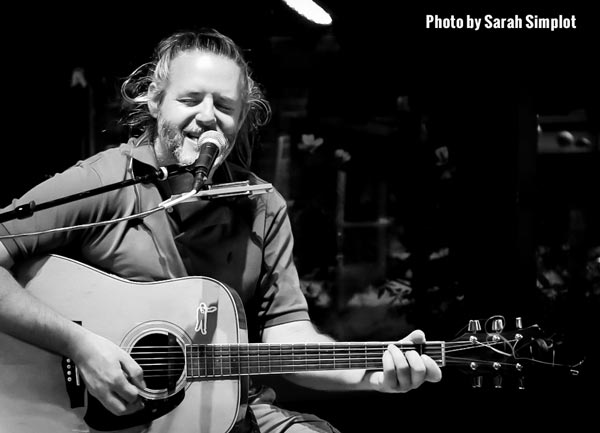 Local artists often find themselves performing in small clubs, coffeehouses, house parties, and even on the streets in downtown areas.  They rarely get the chance to show their talents on the big stage, but that may be changing.
New Jersey Stage first noticed Monmouth University in West Long Branch giving local artists the chance to headline shows in its beautiful Pollak Theatre when The Weeklings performed there in November.  That wasn't too much of a stretch considering one of the band members, Glen Burtnik, released a pair of albums on A&M Records in the 1980s and his shows featuring the music of The Beatles and Summer of Love (which include all of the members in The Weeklings) routinely sell out shows in theatres across the state.
Then in February, the Matt O'Ree Band had a headlining show.  This was digging deeper into the local music scene, but still involved a guitarist who once performed around the world as a member of Bon Jovi's band.
But the show in March is something different.  It's a clear sign Monmouth University recognizes the talent in the local music scene and wants to shine a spotlight on it.  To do so, they've entrusted James Dalton to gather a group of musicians for Songs & Stories Featuring James Dalton & Friends.  The show takes place on Friday, March 29th at 8:00pm with James Dalton hosting a special songwriter in-the-round show with Steve Delopolous, Michael Ronstadt, Steve Reilly, April Centrone, Andy Keenan, Karlee Bloom, and Tara Dente.
"When I was approached by Vaune Peck (Director of Monmouth University's Center for the Arts) to do this, she was looking to do something more focused on the local music scene being original," explained James Dalton.  "She knew that I had plenty of people around me - people I was friends with or had worked with - that were great artists who are locally based and who had a lot to offer.  She felt like a lot of us in the local scene deserved a shot at the big stage."
---
The article continues after this ad
---
---
The New Jersey music scene has always had to compete with the plethora of cover bands who   fill bars and clubs around the state.  For every Bruce Springsteen and Jon Bon Jovi who achieve super stardom, there are ten bands making a living performing the songs made famous by those two. But those who go to the original music clubs know the state is full of talent, including artists touring nationally and those who could break at any time.
Landing a shot at the big stage did pose one problem though. How do you take an artist whose fanbase is used to paying $5 or $10 at a club or even seeing him perform for free in a coffeehouse and get those fans and more to pay $25-$35 for a show?
"What that leads you to is not the challenge of that price, but how do you create value at that price?" said Dalton.  "You can see a lot of the performers that I'm working with in different settings with no cover or at the $5/$10 price.  You can catch us at all the usual spots, doing all the usual things with all of the usual suspects and that's a regular thing.  But what I set out to do with this particular show was to curate a crew of people that were unique enough, but also could gel well together. I want to offer not just a James Dalton show and a Steve Delopolous show and a Steve Reilly show - all of which are fantastic shows on their own - but I wanted to find a way where we all did something different.  A one-off performance that would be different from all other shows."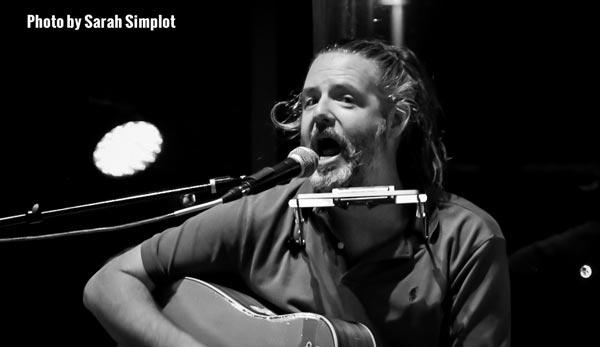 The concept of in-the-round singer-songwriter circles is well known.  Artists generally tell a little story about the song they're about to play then they play the song and the process is repeated by the next artist.  Dalton's show takes that concept to a different, more personal level.
"I found a way to take all of these great, unique artists that may or may not have ever met each other before, but are all artists I know and have worked with, and find a way where they would all play music together in a new and interesting, semi-spontaneous way," said Dalton.  "What I thought the value was is in taking all these great players, putting them on stage together, and not forcing but encouraging them to work together for the first time.  And to interact in ways that most songwriter shows don't include. You're not just getting music at this show, you're hopefully going to get an intimate picture of every single person on stage in some way.  You'll get a little bit more of who they are and where the songs or inspiration comes from."
Dalton describes semi-spontaneous as a process in which artists who have never worked together before, meet a few days earlier and work out song arrangements.  So, the live performance will be brand new, but the artists will have had some interaction or rehearsal ahead of time.
If you're wondering who James Dalton is, he's a Jersey Shore native singer-songwriter who was gifted with one of the best sets of pipes ever heard from a Garden State artist - a voice closer to Van Morrison than Bruce Springsteen.  He has toured the world several times with his combination of folk music and the blues.  In doing so, he's performed with and built a community of like-minded artists, locally and around the globe.  His show includes a mix of such artists.  
For years, he was known simply as JPAT and many still call him that. In my book Are You Listening? The Top 100 Albums of 2001-2010 from New Jersey Artists, two of Dalton's albums made the list.  His album Smile Goodbye to the Kings & Clowns (2004) came in at 39 and Butterflies and Passerbys (2007) was the 58th best.  He has been working on new music and says there will be a new EP released shortly.  In addition to performing, he hosts "Out & About Radio" which airs Sunday mornings on Brookdale Public Radio as part of a show called "Our Week."  The show is about music, travel, and life - three things Dalton has experienced much more than the average person.
He is looking forward to doing another tour of Scandinavia in the fall.  He regularly toured the world for years - performing on cruise ships, music festivals, and finding ways to build fanbases in places in which he did not speak the language, have a manager, or even have a budget to work with.  He was the ultimate Do It Yourself musician. But the tours had to end when his son was born.  He tried one overseas tour when his son was very young and realized his absence had been very rough on him when he returned home.
"I'll never forget the mix of emotions on his face when he saw me," recalled Dalton.  "He was so overwhelmed by me returning, but he was sad.  Suddenly he missed me and he didn't realize he missed me.  He'd been asking for me for days and there I was.  He wouldn't let me leave the room.  For that day, if I walked into the other room to shut the door, he was a mess.  He was like, 'You can't leave again!'"
Touring around the world had been a big part of who James Dalton was.  It was something that set him apart from most of the local music scene.  It was unusual for any independent artist actually.  Not many could say they performed on Chinese television, recorded a live album in Germany, released a cassette tape in Estonia, and performed atmusic festivals in places as varied as Mexico, Lithuania, Germany, and the United Kingdom.
"What I've learned is that I spent years and years building a network of business and relationships with people outside the United States," said Dalton.  "I had developed relationships with people that are irreplaceable.  I didn't want to just waste these relationships and the network I built over there, I want to keep it going because one day I want my son to go over there.  I had developed such a community of people that were able to take care of me and work with me in different settings that I wanted my son to go over there and meet those people sometime.  So I'm going back to try to restart that again and nurture those relationships."
Dalton wants the Monmouth University show to be more than a one-time event.  He's hoping to turn the idea of the show into a model he can take to other universities.  The idea goes beyond a more collaborative songwriter in-the-round performance and includes Q&A workshops and lectures at the university as well.  He's currently working on setting up something at Monmouth in which he and other artists would share their experience with students during the day of the show.  Future shows would follow a similar script with some of the artists from the Monmouth show serving as the core and a local artist or two from each area being added to the cast.
For the first show, the cast he's gathered is an impressive collection of artists that he likes and has performed with in front of audiences.
"I had such an amazing opportunity that I wanted to pick people who had stood out to me on their own - not just people I thought would be cool together," said Dalton.  "The beginning of curating is 'What sparks a flame inside you? What gets you excited?'"
The show features five singer-songwriters and three ensemble members who serve as backing players.  Each singer-songwriter gets to choose what they want behind them.  Dalton says he wanted to have the show be more than just a bunch of guitars on stage, so he's added musicians to play piano, percussion, pedal steel, banjo, and even Middle Eastern strings. The ensemble players include Karlee Bloom, Andy Keenan, and April Centrone.
The singer-songwriters are all headliners themselves, making this a very special show. Steve Delopolous has released several albums of his own, but is best known for his work in Burlap to Cashmere - a contemporary Christian folk rock band who won a Dove Award (similar to the Grammy Awards for the Christian Music industry) for their debut album, Anybody Out There?
Steve Reilly was born and raised in Dublin and can now be found performing throughout the New Jersey / New York area with a style that features a cross-pollination of folk, rock, and Latin soul.
Michael Ronstadt is an adept multi-instrumentalist, vocalist, and composer with a very famous aunt.  A master at his craft, Ronstadt traverses a mix of musical styles that range from anywhere between folk, jazz, classical, Americana and the wildly ethereal. 
Tara Dente is a Long Branch native who has become one of the state's top up-and-coming artists.  She has released a pair of critically-received albums and earned several nominations for Asbury Music Awards.  Her third album is due to be released in the spring.
Monmouth University is not the first in the area to offer local artists a chance at the big stage, but hopefully it is part of a trend around the state. The best way to ensure that is by making this show a success.  If you want to support the local music scene, this is the perfect show to get to know some of the local talent and see them in a setting very different from the local bar or coffeehouse. You'll see them on the big stage in a beautiful theatre.  It's a show in which the local artists are the stars they deserve to be.
---
Gary Wien has been covering the arts since 2001 and has had work published with Jersey Arts, Elmore Magazine, Princeton Magazine, Backstreets and other publications. He is a three-time winner of the Asbury Music Award for Top Music Journalist and the author of Beyond the Palace (the first book on the history of rock and roll in Asbury Park) and Are You Listening? The Top 100 Albums of 2001-2010 by New Jersey Artists. In addition, he runs New Jersey Stage and the online radio station The Penguin Rocks. He can be contacted at gary@newjerseystage.com.
---