By Spotlight Central
originally published: 11/19/2017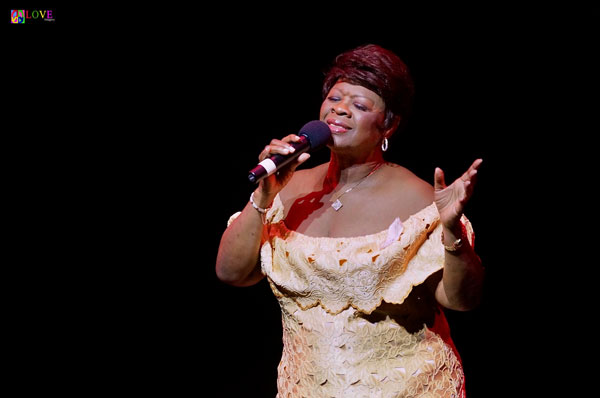 It was a great night for New Orleans' style jazz and blues at Toms River, NJ's Grunin Center of the Arts on Tuesday, November 7, 2017, when Irma Thomas, The Blind Boys of Alabama, and the Preservation Hall Legacy Quintet performed together in one special concert!
As we wait inside the Grunin Center's cozy auditorium for the show to begin, we chat with several music lovers including Barbara of Toms River who exclaims, "I just love the blues and Irma Thomas — she can sing anything she wants! This will be my first time seeing her, so I'm really excited to be here."
Likewise, Brenda from Jackson concurs, stating, "I'm here tonight for Irma Thomas — I can't wait to hear her perform!"
Lastly, we chat with Tina and Larry from Manchester. While Tina asserts, "We are fans of Irma Thomas and we both love blues and jazz," Larry declares, "We're really looking forward to hearing some good tunes tonight!"
As the auditorium lights dim, the Preservation Hall Legacy Quintet takes the stage — Peter Levin on piano, Freddie London on trombone, Greg Stafford on trumpet, Calvin Johnson on saxophone, and Joe Lastie on drums.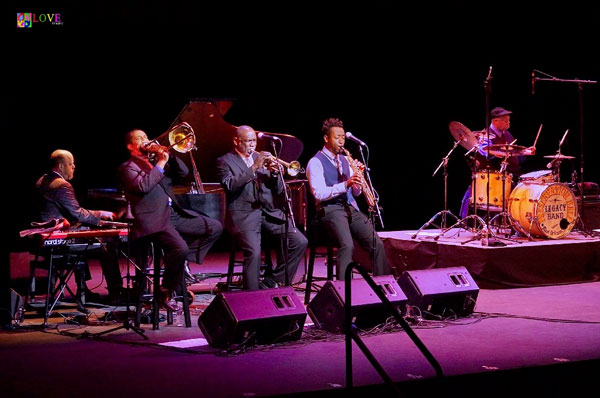 ---
The article continues after this ad
---
---
Opening with "Hindustan," the sounds of trumpet, soprano sax, and trombone interweave amongst one another as the piano walks underneath. In this extended instrumental piece, Johnson plays his soprano sax like a clarinet around Levin's syncopated piano rhythm. Stafford follows with a breezy trumpet solo — his horn growling at times — before the wah-wah sound of London's trombone slides up and down and Levin takes a boogie-woogie piano solo.
Following avid applause, the quintet segues into "Just a Little While," a song which Stafford describes as a "hymn played at jazz funerals." The number not only features Stafford's jazz-infused vocals but some stellar Sidney Bechet-inspired soprano saxophone playing by Calvin Johnson.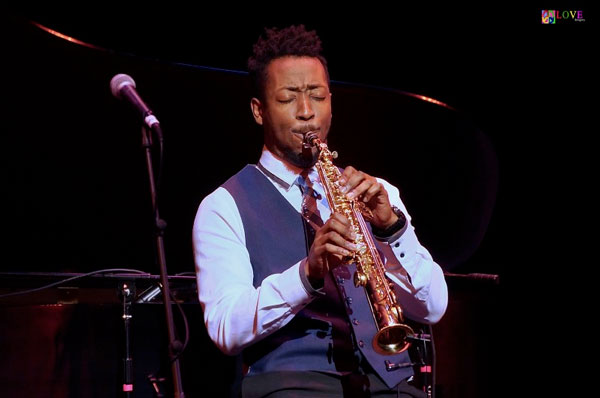 Trombonist Freddie London's lead vocals and trombone playing are front and center on "Basin Street Blues." Trumpet and soprano sax provide a chordal accompaniment under London's solo while Levin's piano provides the sound of a walking bass.
A highlight of the number is the long, long, long note which London plays on his trombone. Using a technique known as circular breathing, he is able to sustain a note for what seems like an hour — sitting and, ultimately, lying — on the ground, until he finally stands up and finishes the number to wild cheers and applause!
The quintet moves on to an authentic New Orleans style rendition of "Bourbon Street Parade," a happy-go-lucky tune where the three horns play up, down, and around one another to Levin's steady piano accompaniment.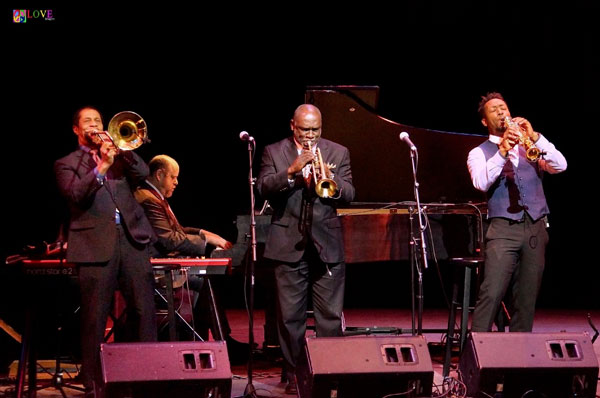 Stafford does a convincing Louis Armstrong vocal imitation before playing a trumpet solo, crescendoing and decrescending as if inhaling the music he's playing. Stafford's solo is followed by a Joe Lastie drum solo where he ricochets and rolls between his snare drum and cymbal until the rest of the band reenters to add their own special timbres to this simmering New Orleans' concoction.
As the audience cheers, Stafford announces, "There's more to come!"
At this point, The Blind Boys of Alabama lead vocalists, Jimmy Carter, Paul Beasley, and Ricky McKinnie — all blind singers — walk out on to the stage, each member following his bandmate, holding on to his shoulders.
Once situated on stage, founding member Jimmy Carter exclaims, "All right, my friends — here we are!" to which one happy audience member yells out, "We're thrilled to have you!"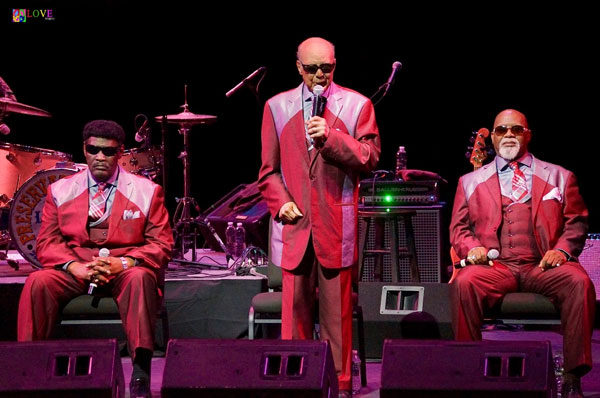 "We hope we can sing something that will lift you up and make you feel good," replies Carter as the group — which he started with a group of friends nearly 80 years ago in 1939 — launches into their first number, "Almost Home."
Backed by the Preservation Hall Legacy Band drummer Joe Lastie and pianist Peter Levin, The Blind Boys of Alabama also features guitarist/vocalist Joey Williams and bass player/organist/vocalist Steve Ray.
On "Almost Home" — a song which explains some of the real-life trials and tribulations of the Blind Boys — Ray's organ provides the feeling of going to church as the audience listens to lead singer Jimmy Carter tell the spiritual story of his life.
Moving on to "I Can See," Ray's bass and Williams' guitar provide a modern groove to the sound of the rhythm section as the Blind Boys' vocalists stand to harmonize with one another.
A highlight of the Blind Boys' set is their next song, "God Knows Everything." Williams' guitar accompanies the soulful voices of the singers as they take turns interpreting the lyrics, each vocalist bringing his own flavor to this touching number.
Inviting the Preservation Hall Legacy horns back to the stage, Carter asks, "Are you ready to let her go?" as the group launches into their next tune, "Uncloudy Day." On this piece, the horns improvise as the vocalists take turns singing lead while dancing to the joyful sounds of the horns.
Following avid applause, Blind Boys' vocalist Paul Beasley takes the lead on "Conference Table," his sweet soulful falsetto voice crying for peace.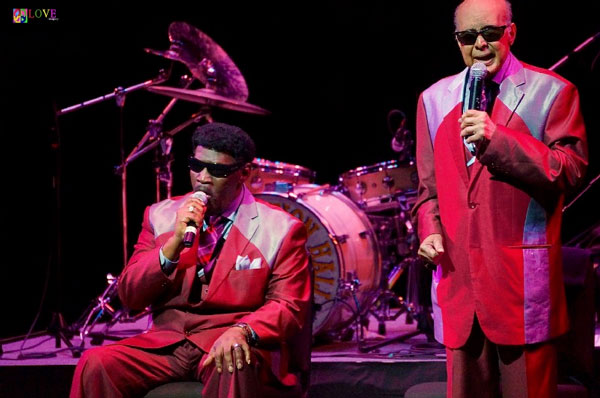 Pleading, "We need peace," Beasley sings and the instrumentalists play their hearts out as if they're at a revival, prompting several in the Grunin Center audience to rise to their feet!
Concluding with a little Dixieland jazz, the Blind Boys perform "I'll Fly Away," each of the vocalists taking turns capturing the audience members' hearts with their spiritual sound.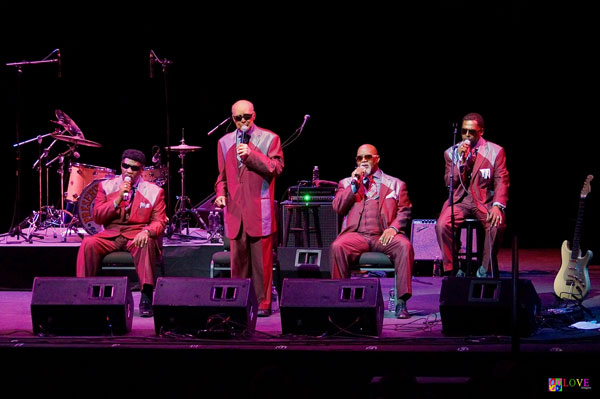 The crowd loves them and rewards the group with a well-deserved standing ovation!
Before the Blind Boys take their leave, they welcome tonight's headliner to the stage — "The Soul Queen of New Orleans" — Irma Thomas.
Opening with "Love Don't Change, People Do," Thomas' soulful voice fills the Grunin auditorium with her glorious vocal quality.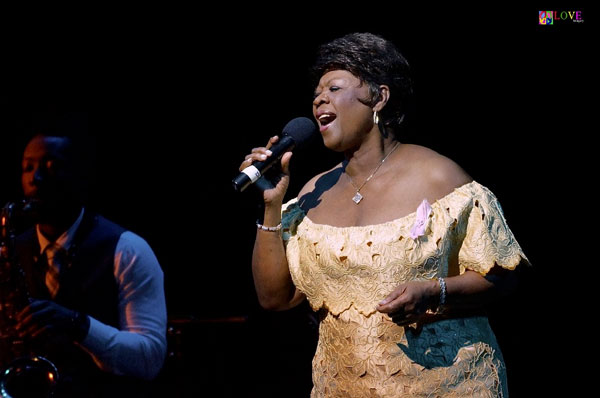 After greeting the crowd, Thomas surprises the audience when she tells them she wrote the next song, "in 1964, when I was 23 — in about five minutes — when I was pissed!"
Her voice crying out, Thomas performs "I Wish Someone Would Care," her voice floating effortlessly above the back-up band comprised of both the Preservation Hall Legacy and Blind Boys of Alabama instrumentalists.
Looking and sounding great, Thomas announces to the audience, "You can stop counting on your fingers — I'm 76 years old," her rich and full voice pleading on her tune, "You Don't Know Nothin' About Love."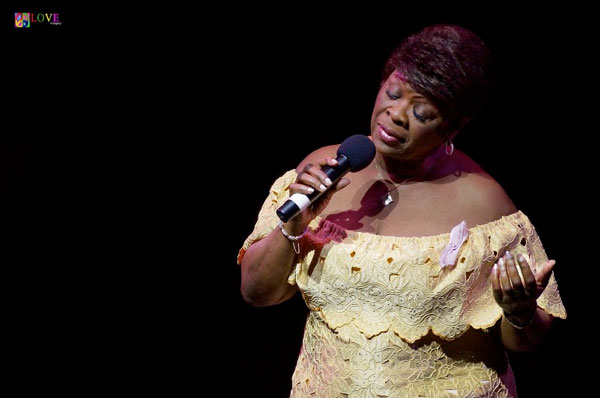 Thomas follows up with a rendition of her very first recording — a song she says "was taken off the air for being too suggestive" — "You Can Have My Husband But Please Don't Mess with My Man." On this R&B number, Thomas' simmering lead vocal is followed by tasty solos from all of the instrumentalists — sax, trumpet, trombone, piano, guitar, bass, and drums.
"I like it when young people play old school music!" exclaims Thomas as she listens to each of the musicians perform.
Her smooth understated vocal speaking to the audience in such an easy and natural way, it feels as if she's just "one of the boys" in the band, even though she truly is the queen.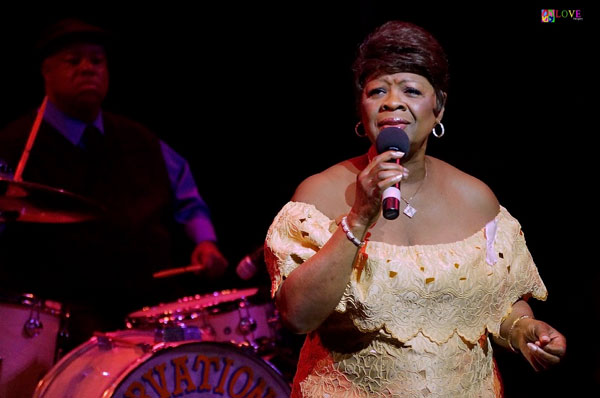 As the audience applauds, Thomas admits, "No matter how well you sing, you're only as good as the backup band you have behind you."
For the final number of the show, Thomas invites The Blind Boys of Alabama back to the stage.
Once in place, leader Jimmy Carter announces to the crowd, "Thank you for coming out. We're proud to be part of this event. Let's go out on a high note — everybody put your hands together!"
Here, Irma Thomas, The Blind Boys of Alabama, and the Preservation Hall Legacy Quintet perform a soulful rendition of Pete Seeger's "If I Had a Hammer," the audience on its feet singing along as if they're at a New Orleans' revival meeting!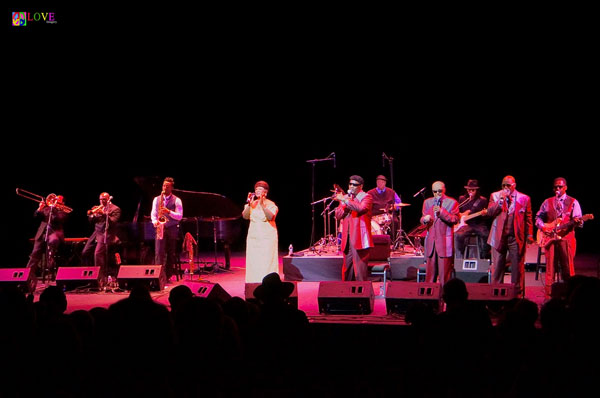 Following lively applause, as the audience makes its way out of the Grunin auditorium and into the lobby, we take a moment to chat with several performers from tonight's show.
First, we chat with Preservation Hall Legacy drummer Joe Lastie who says, "We always have a good time when we play, and this was a such a receptive audience, we'd be happy to come back any time."
Preservation Hall Legacy saxophonist Calvin Johnson agrees with Lastie, exclaiming, "I love Jersey and Jersey loves us!"
We also take a moment to chat with several audience members who comment on the performance they've just experienced.
Barbara from Toms River — whom we spoke to before the show — exclaims, "Irma Thomas sounded great — she's still got it!"
Similarly Brenda from Jackson — whom we also met earlier — notes, "Irma Thomas was phenomenal — I can't believe how clear her voice is."
We also chat with Carolyn from Toms River who remarks, "I came because of The Blind Boys of Alabama and The Preservation Hall Legacy Band, and both were excellent. The Blind Boys' choice of music reminded me of an old time tent revival meeting; they truly believe — and when you believe, it really comes through."
Adding, "The Blind Boys' lead singer Jimmy Carter has such a great voice," Carolyn also comments, "And the Legacy band member's trombone solo was phenomenal, too — he has such great lung control!"
Wanda from Toms River describes the entire performance as a "wonderful concert" calling it "really entertaining." Likewise, Michael from Toms River characterizes it as "phenomenal show" before stating, "and a special thanks ought to go out to the Grunin family for supporting the arts here at the Grunin Center — they do so much for Toms River."
Likewise, Ellyn from Toms River remarks, "It's such a treat to have this level of quality entertainment right here in Toms River," a point which Steve from Toms River acknowledges before exclaiming, "It felt like we were in New Orleans!"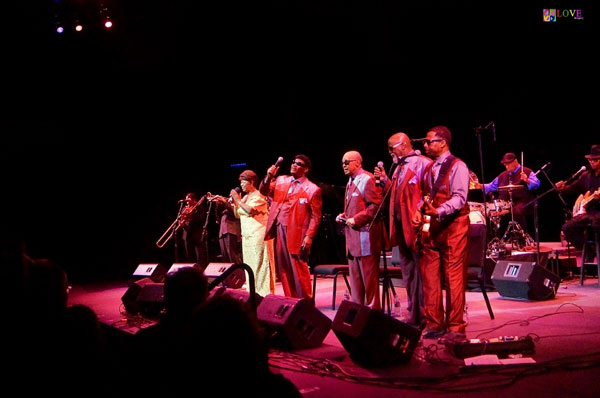 For more information about the Preservation Hall Legacy Band, please go to preservationhall.com. To learn more about The Blind Boys of Alabama, please click on blindboys.com. For further info on Irma Thomas, go to irmathomas.com. For information on future programming at Toms River's Grunin Center of the Arts — including Herman's Hermits starring Peter Noone on November 25, The Vienna Boys Choir on December 14, and The New York Voices on January 12, 2018— please go to grunincenter.org.
Photos by Love Imagery
Spotlight Central. Your source for Jersey entertainment news and reviews
Love Imagery Fine Art Photography. all you need. peace/love/flower/power