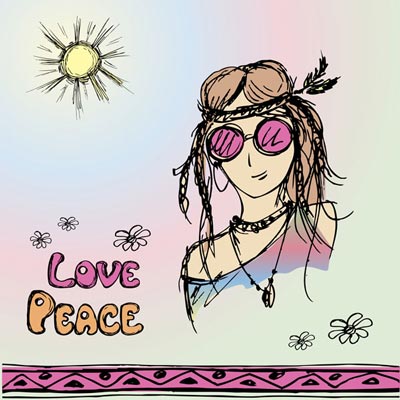 Recently, I had a nightmarish experience….my thoughts so skewed that I felt a long-held cultural bias was breathing down my neck. Later on, it would appear hilarious, and worthy of a Seinfeld or Modern Family episode. But, it didn't start out that way. 
It would be a one-meal day when after working late that night, I cooked up a quick and easy dish. I sautéed garlic and shrimp in extra virgin olive oil, and ate it over brown rice pasta.  Later, relaxing with tea, I longed for a piece of the banana bread I bought at a farm market, and that waited in my freezer to become a "welcome to the neighborhood" gift for the newcomers.  But, I caved…and ate half the loaf.
Some fifteen minutes after eating the banana bread, loud, high pitched sounds flooded my ears. I had scary thoughts and visions, and no control of my limbs and speech.  I thought I was having a stroke!  I called 911.
I entered the ER on a gurney, holding my sheet of intake info---list of medications, medical history, contacts, and occupation: Jazz singer. From inside the vortex, those words evoke a pitiful Billie Holiday in the last days of her life…or a junkie Anita O'Day, in a dark, hazy room, suspicious characters, illicit behaviors and a wailing tenor sax.
It felt unreal as I was rolled from room to room for diagnostic tests.  Blood work done and IVs running, the ER doc who didn't bother to introduce himself or get close to me announced from the doorway that I was malnourished. (I was low in potassium and calcium.)  "And there is marijuana in your urine!"
---
The article continues after this ad
---
---
What?   How could it be? It must be in the banana bread!
I pictured a guy in the bakery stirring weed into the banana bread batter, preparing a loaf for him and his sweetie, and then losing track of his personal loaf as it merged with dozens of others to be delivered to the farm stand where I would buy it. I felt a need to convince everyone that I had not smoked or knowingly ingested marijuana. I was on the defensive in the vortex…"I'm a mature person…a grandmother…see?  My hair is graying!" 
I was being admitted. The male ER nurse was abusive and scary. Did he treat all the patients this way?  What a terrible attitude to carry around people ill and in  distress.  He phoned the fourth floor nurses station to prepare them for me.  I was certain he was telling the upstairs staff I was a pot head. I had already heard him tell his co-workers I accused him of being a Republican, and I was a bad patient. 
Upstairs, staff came and went from my room giving me disparaging looks. What's worse, the doctor on the floor didn't feel it necessary to introduce himself; or, that I was not so worthy that he should identify himself to me.  The first and only words out of his mouth were, "Do you smoke marijuana regularly?"  See?   See the prejudice?  I was feeling miserable and nobody cared, because I'm a jazz musician.
I remained "out of it" for 24 hours. The next day, as the high began to weaken, I told my daughter to file a police report about the pot-infused banana bread. The remainder of the loaf was given to the detective who would test it. The test was inconclusive.  Perhaps a more sophisticated test was needed.
By the third day, I began to see the humor in overdosing on banana bread.  My family came to visit, and my roommate's family and mine laughed until our faces hurt.  I said it was a good thing I didn't give the banana bread to the new arrivals on my street.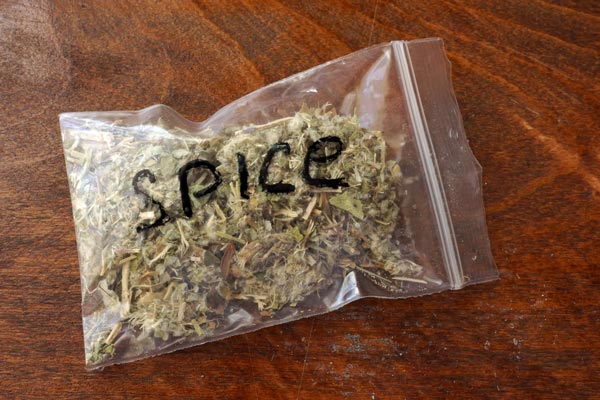 My son asked what else had I eaten that fateful day. It was a light bulb moment!  Only then was I able to recount my steps accurately. I recalled being at the stove and noticing that the pan of garlic and shrimp was missing my favorite Italian herb---basil.  Quickly, I went to the freezer and grabbed one of the small plastic bags of home-grown, frozen basil I had stockpiled for use this winter. I dumped the whole thing into the pan, hoping that in spite of adding it a little late in the process, it might, at least, add a little flavor.  It didn't.
My son reminded me that two or three years ago, a friend gave me marijuana in a small plastic bag and urged me to try it to relieve my chronic pain. He remembered I refused to use it. I have no memory of any of that.  And I wasn't aware that a bag of pot had integrated with my basil stash.
By the third evening, I was out of the hospital and home with a reminder headache and greater-than-normal carbohydrate guilt. I would not follow up with the detective and hoped he would not follow up with me. 
I'm back to my usual self, but with a lingering feeling of having been insulted, and a concern that musicians might forever be regarded with skepticism…as pot heads or worse. Or, maybe, it's just the way things looked and felt to me because I had been stuck in the vortex of a stereotype.
If I had celebrated Halloween this year, I would have been royally outfitted, crowned, and identified as Your Highness, while enjoying the pun, as we musicians so like to do.