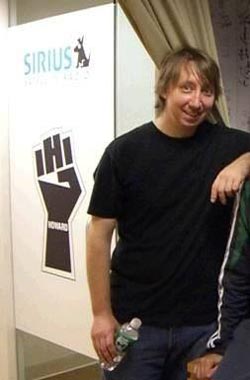 Today's concert and theater goers can fill up their senses at high-tech shows that bathe them in sophisticated light, sound, and set visuals. The skilled workers behind the scenes are responsible for the sound and "the look" of a show on which an artist's image and business depends. Ed Maier is one of those people responsible for making it all work. 
I met Ed when I was performing at the former Chico's House of Jazz in Asbury Park, where he was operations manager, and did everything---moving from bartender to light and soundman. Since then Ed has worked on both small stage and stadium shows like Bamboozle, Asbury Park; and the 2015 NBA All-Star Experience, NYC. Recently, I ran into him at the Wonder Bar in Asbury Park, after he had worked on a Jay-Z + Beyonce tour, and  Eminem + Rihanna's Monster Tour. I had questions:
Seems to me you're a "jack of all trades" in show production. When asked what do you do, what do you say? I've been manager at shore clubs, like the Wonder Bar, and I have my own production company, ElmThree Productions. Recently, I was named event coordinator for Madison Marquette, developers of the Asbury Park waterfront and boardwalk. In that capacity, I'm producing a series of 20 summer concerts on the beach at the Anchor's Bend, a restaurant and bar on the north side of Convention Hall. I call it "Jam in the Sand" and it will feature country, rock, jazz and blues shows for audiences over 21. The shows will be free.
What was it like to work on the Beyonce show? It was something unexpected:  I was one of the assistant site coordinators for the FOX Sports show in Times Square for the Super Bowl. The set up and tear down of that lasted almost a whole month.  The head site coordinator was Ken Graham, or my Uncle Ken as I now call him. He is one of the kings of the behind-the-scenes world.  We worked well together. He saw my potential and recommended me for the job as a site coordinator on the Jay-Z + Beyonce Tour two summers ago, which lead to the Eminem + Rihanna Tour.  It was surreal at times, but it really felt like home.  I had a lot of responsibility and loved the ability to make a difference on such a large scale, even if it was something as small as changing a spot position because it made more sense; or working with an electrician to get a 30 amp service through somewhere it doesn't normally go.  On earlier days of set up I might have crews of 20, but on load in and load out, having local crews of 150 looking for direction was exhilarating. I loved every minute of it.
How did you train for your work? There was no training. I always learned hands on. If someone above me liked what I did, I got a better position.
---
The article continues after this ad
---
---
Did you ever want to be out front instead of behind the scenes? I never had aspirations to be on stage. I wish my parents put a guitar in front of me at a young age, but I love what I do now.  It's great being a part of something bigger than myself.  Having someone leave a show that I produced or was a part of and say thank you is good enough for me.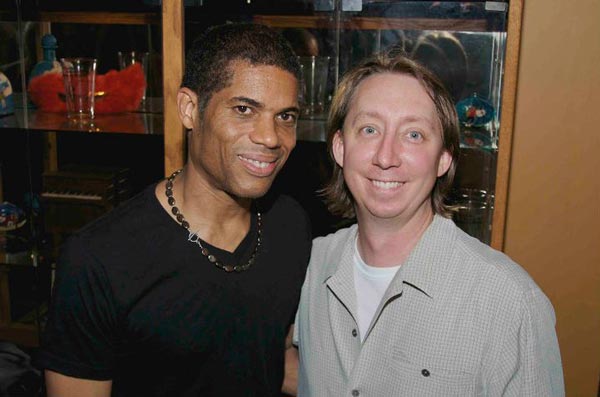 I'm of a mind that tech people and how they do their jobs can make or break a show.  What do you say?  I never want to think that I am someone that is bigger than the show. Without all the parties involved working well together, the show doesn't happen. And whether a club show or a stadium show, sometimes the little interactions throughout the day can affect the performance for the better. That's kinda cool.
What are the best and worst things about your job(s)? The best thing is when it's MY SHOW.  I went after the band because I love them; I made the deal and booked the band; then I created the poster, and a ton of people showed up and thanked me at the end.  That's the best! The worst is when I'm dealing with things that aren't a part of the show itself, but are a part of the day.  Since it's my job, I have to deal with whatever comes up.  Everyone has uncomfortable situations, but when you're the boss, you have to face them head on.
What would you advise someone who wants to be a technician or the site coordinator on a big show? If you love working tech, do it.  I had a 9-5 job and lived for my paycheck.  For some people that's good enough. I have high aspirations. I might not be at the level I want yet, but if I smile often because I'm around music, then I win. I surround myself with live music because I want the goose bumps. I want the music to make the hair on my arms and the back of my neck stand up. That's my passion. If that's your passion as well, and you want to be surrounded by that every day, do everything in your power to make it happen. I wish I realized it sooner, because I might be even more in front of the curve than I am.