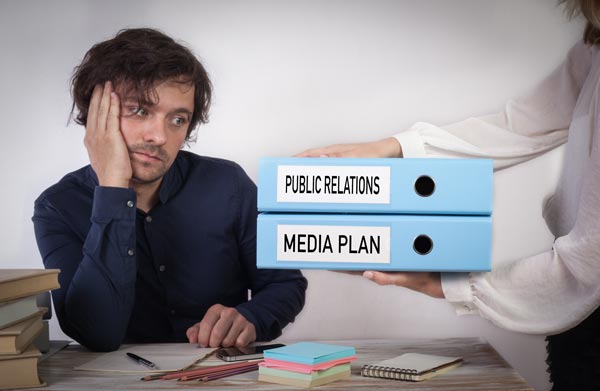 Let's say you're a grown up; been a closet singer all your life; and now you want to sing in public and make a local name for yourself.  Or, you're a young singer not quite sure how to get started in music. Set a goal, then go about learning how to get from point A to point B.
To get an audience to your first gig, contact relatives, actual close friends, and Facebook friends to come out and support you. If you want to get paid to play, you'll have to publicize your gigs and attract a following to fill a room. If you can't afford to pay someone to publicize your gig, you'll need to learn to be your own publicist. Try to find a mentor.  I had a best friend and mentor in the late Charlie Mosler, NJ's jazz poet.  I watched and learned from him. Charlie taught me to write a press release, and encouraged my feature writing.
 A press release – sometimes referred to as a news release -- is an online announcement or snail mail piece that you send to media for publication. It should cover: Who, what, where when, why about your event, and the phone number of the person to be contacted for more information.  You'll find many examples of press releases online. 
Don't depend on a venue owner to advertise your gig in his ads. Most won't unless you're a locally established artist. It's your following they want. If you start out entertaining at libraries, however, there will be a community relations staffer who will make sure the public knows about your "concert." Copy the model the library sends out online and in local newspapers when doing it yourself. Every town has a library. And libraries are state funded, so most will pay entertainers.
Some club owners and restaurant managers who would book you won't take the extra step to put your name, or at least "Entertainment", in their existing regular print and online ads. It would, however, benefit both of you: You get a start on name recognition, and the venue may get new customers. If you've got chutzpah, make that a condition of your working there; then give advance notice to "your people." A good turnout and a good performance may get you a return gig, or a steady one. 
---
The article continues after this ad
---
---
Learn to put together a press kit: Have a good quality recording of yourself online and on CD. An EP would also do.  You'll use it to demonstrate your performance as you seek local gigs. You could send a CD or an MP3 to radio DJs and ask for airplay.  Make use of email and actual mail.
You'll need a good photo of high resolution that will reproduce well in newspapers,  magazines, and websites. Get referrals to recording studios and photographers from  artists you know. There are plenty of both all over NJ. 
When you book your first gig, use it to get future gigs.  It might seem difficult to go through all the preparation necessary for your first paying gig. It's like the first time you make yogurt in your own kitchen; you need the good bacteria culture to get it started. After you've done it once, it's easy and self-perpetuating. Think of your first exposure in public print and online as your yogurt starter!  
With a good photo, recording, and a well written bio including credits if you have some, you can seek entry into a local music festival.  There are always exceptions – but generally, don't expect to get paid until you've played for free to gain experience and to refine your performance.  Pay comes later. You have to pay some dues. 
Dues could be playing benefits and outdoor summer concerts with other artists on the bill. These are good ways for many people to see your act at one time. Everywhere you play for free or pay, enlist a friend to pass around a clipboard and pen so you can expand your fan base. Get names and email addresses so you can inform them of your next gig.  Playing a local music festival also will look good in a bio you prepare for your press kit. 
When you've booked a gig, send a press release about it to newspapers and websites that cover arts and entertainment, like www.NewJerseyStage.com You can do so online, or the old way, sending a typed announcement via snail mail (which is rarely done today).  If your press release has a strong hook, as a good song would (something about you and what you're doing that stands out; or something about where you've been that's particularly interesting) a reporter might contact you for more information to write a feature story about you. Newspapers online and off, like to have photos to go with a story. Aside from that, all newspapers have listings of musical events going on, and who's playing where. You can submit the information for your gig online.
Be aware of the holidays and big events going on in the area of your gig. If you want media attention, late January to March might be a good time to seek publicity if you don't want to get lost in the shuffle of more prominent artists. At the Jersey Shore, where I live, there's less competition for space in newspapers after the major holidays and big events like Light of Day Winter Festival.
Use social networking sites to announce your gigs. The power of Facebook is enormous. For instance, I was able to raise $20,000 along with solicitation of musical instruments to re-equip a school's band and music department that was destroyed in Superstorm Sandy. FB is the most powerful "spread the news" site.
There's a lot to learn about being interviewed in person, on TV, radio, or over the phone. If you're part of a charitable event you can help promote it and yourself, by asking to be interviewed to talk about it. On both sides, there's an art to interviewing. You'll learn by doing, but again, there is online help.  Have in mind the main thing you want to get across to the public, and always remember --- don't say anything that you don't want the whole world to know!
Know that what you and others write about you early on is likely to follow you for years; so treat your career as a business. Take the time to plan the kind of public impression you want to make, and let the "public you" reflect that image consistently.  Let it come through in your performance, in your photo, your recording, and what you and others say and write about you. 
Don't put off getting the basics together. Do it as soon as you know being in music is what you want. Don't put too much stock in luck helping you succeed, because luck, as a random thing, is unlikely.  People create luck.  Hang out in the right places; get to know people who write about music; who book acts; who have DJ shows; who can review your show or CD. And, always have at hand the basics I've discussed here. Gather good references, positive quotes and anything that represents your work well, so that when an opportunity occurs you can jump on it.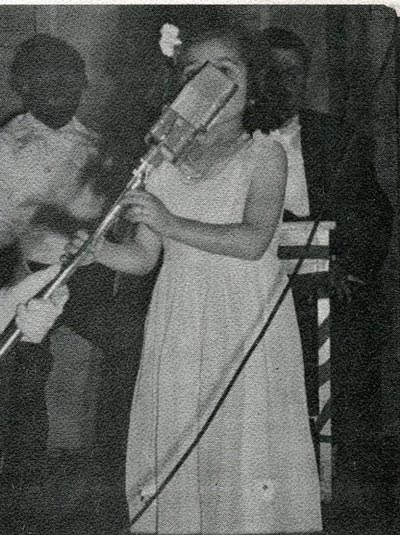 Self-promotion is hard work and time consuming, but the good news is that any information you need is online.  I also recommend cultivating a relationship with a pro you can run things by. I look back at how I got started in music when there was no Internet, no personal computers, and no one to guide a fledgling career. I didn't know it, but I had a hook: I was a child! 
 A newspaper reporter who saw me in a minstrel show when I was four-year's old wrote that I was "The little girl with a big voice."  It stuck with me as I performed throughout my youth.  And beyond: When in my 40s I traveled to my home town in upstate NY to perform, the local newspaper announced next to my photo that the little girl with the big voice is back! 
Rosemary Conte is a singer, voice teacher, and freelance writer. She coaches people in how to get started in music. Her column appears monthly.  Contact Rosemary to learn how you and your band or other business can become a sponsor of Inside Music with a box announcing your support. You can also buy a discounted ad to appear in Rosemary's column. Details at RConte9@verizon.net or 732-583-4959.